America's newsrooms are severely lacking in female journalists of color, says a new report.
A report from the Women's Media Center published on Tuesday shows that while women of color make up about 20 percent of the total U.S. population, they represent just 7.95 percent of U.S. print newsroom staff, 6.2 percent of local radio staff and 12.6 percent of local TV news staff.
For its report, Women's Media Center used data from two annual industry reports: the American Society of News Editors' 2017 survey of diversity in print and online newsrooms, and the Radio Television Digital News Association's 2017 report on diversity in TV and radio.
While the Women's Media Center releases a separate annual report on women's representation in media, this report focuses specifically on women of color to highlight data reflecting the unique barriers they face due to gender and race, according to communications director Cristal Williams Chancellor.
"Without the voices of women of color in the newsroom, many stories are missing the mark or going untold," Williams Chancellor told HuffPost on Thursday. "And those stories reflect what is true in America. Without those reflections, the media cannot be credible."
For instance, as mainstream media outlets across the country rushed to cover sexual harassment and assault in response to the Me Too movement, some noted that the voices of women of color were missing in the widespread coverage.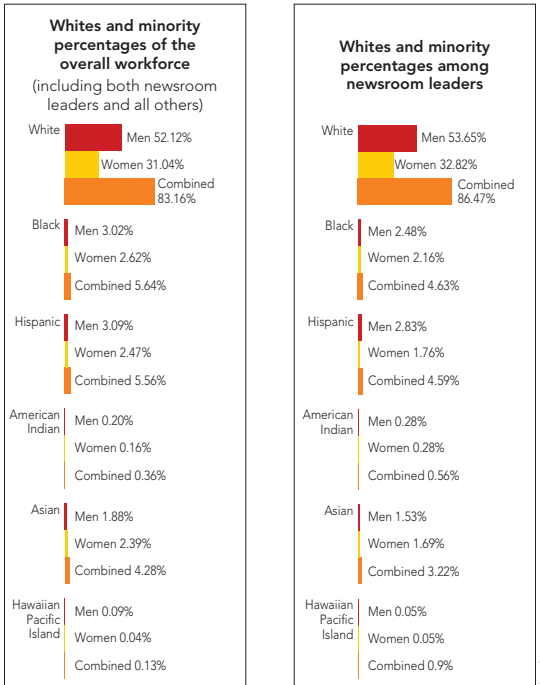 Yet while these statistics illustrate the broad issue of racial and gender diversity in news media, they don't illuminate the specific challenges women of color face, Williams Chancellor said.
"Women of color continue to be underrepresented in news media ― and face the same challenges they faced over decades," she explained. "We're hoping this report will shine a light on the need for newsrooms to be more intentional about hiring, recruiting and maintaining women of color."
Female journalists of color who spoke to the Women's Media Center for the report ― including household names like Soledad O'Brien and Joy Ann Reid ― cited the challenges of systemic racism and "old boys' clubs" in the industry.
"It's still very, very challenging for women of color, particularly women of color who present in a certain way, for those of us who are vocal and push for diversity and want coverage to reflect our society," The New York Times' Nikole Hannah-Jones said in the report. "I hear all the time ... how we often aren't mentored or groomed in our careers, how our forward advancement often is harmed by us just being who we are."
One of the report's main recommendations for improving inclusion numbers is for newsrooms to be transparent with data, sharing staff diversity numbers publicly, Williams Chancellor said. While some major outlets release such data regularly, many newsrooms (including HuffPost) don't, making it harder for the public and staff to hold management accountable for making progress on the issue.
"It is important for media and the public to be aware of the barriers that still exist for women of color in U.S. newsrooms," Williams Chancellor said. "It is also important that our society is one that is just and equitable ― and for that to exist, our media has to look, sound [like] and reflect America."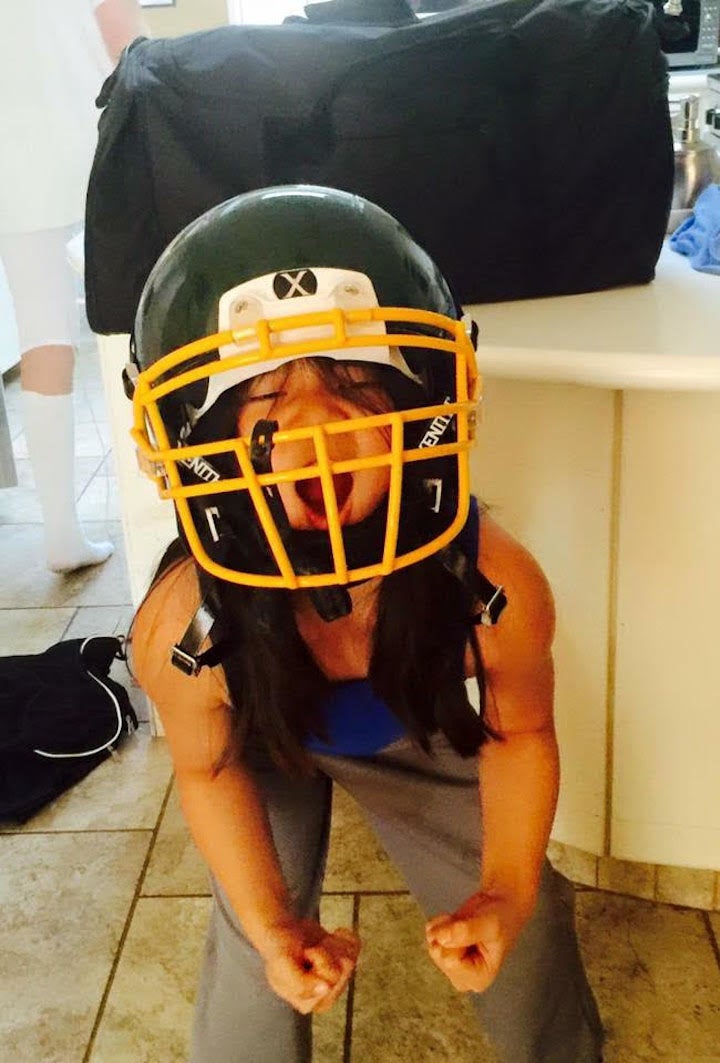 44 Fierce Girls Who Show Gender Stereotypes Are Meant To Be Shattered
Popular in the Community