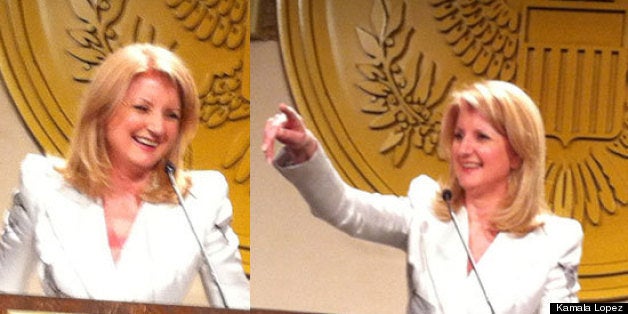 The First Yale Women Global Conference Hits the Ground Running
There can be no doubt about it: The next wave of the women's movement is about to break. Across the public sphere, women are awakening, becoming reenergized, taking stock and speaking up. Nowhere was this more apparent than at the inaugural YaleWomen Global Conference: Vision, Values, Voice held April 19th and 20th in Washington DC.

Roz Savage (Yale World Fellow) kicked it off, astounding the close to 500 Yale women with a funny, powerful and inspiring account of facing her fears, changing her life and rowing solo across three oceans (yes -- three: the Atlantic, the Pacific and the Indian) to raise awareness about the critical need for sustainability and environmental responsibility. Watch her entire mind-blowing presentation here.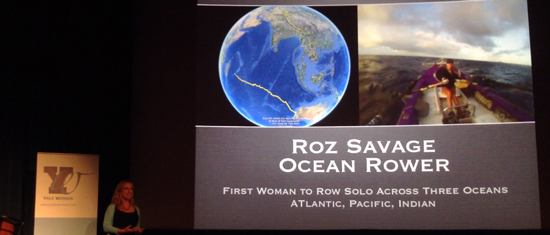 The next morning, Supreme Court Justice the Honorable Sonia Sotomayor (JD Yale Law School) spoke frankly and warmly with Margaret Warner, Senior Correspondent for PBS Newshour (Yale BA) about her life, her book My Beloved World, her experiences at Yale and her thoughts on women.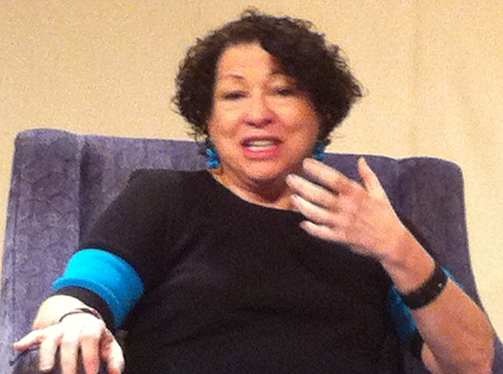 Justice Sotomayor laid out what was to become a refrain echoed by the women across disciplines, generations and nationalities: YES, things are better for women than they historically have been but NO, things are unequivocally NOT GOOD ENOUGH. Women have yet to achieve equality, and our world suffers for it.
As multiple panels began concurrently, I was repeatedly educated, motivated and deeply impressed. And while the conference brought many more issues and leaders to the fore than I can begin to adequately discuss here, the following are a few examples of the panels and speakers featured in a remarkable day.
In the world of business, long defined (IMHO) by a certain cold distance from humanism as a matter of policy, women like Gina Boswell, Executive Vice President of Unilever, who has been leading their $5 billion Personal Care portfolio since 2011 (Yale MBA) and Donna Dubinsky, the brains behind the revolutionary PalmPilot, Treo and now Board Chair at Numenta (Yale BA) are redefining their lives and businesses to promote a higher social purpose. These leaders are emphasizing an aspirational mission at their companies and working towards answering the question "How can I make a difference?"
On "The Two Sex Problem: Gender-specific Health Research" panel, Dr. Carolyn Mazure (Director of Women's Health Research at Yale) cited a 1970's study of the effects of estrogen on cardiovascular disease. The study was done on men. Only on men. Not much has changed since, and what change there has been is solely the result of grassroots pressure. Dr. Mazure believes we need to address this important area of women's health institutionally and systemically. [Side note: ratification of ERA would eliminate this issue.]
A point that became thematic over the course of the conference is that it is critical for more women to run for public office. Patricia Russo, president of The Women's Campaign School at Yale is training women to step up and take leadership positions in our government as a powerful way to expedite progress and parity.
Arianna Huffington gave a strong funny speech suggesting that we "lean out" before we keel over, in response to Sheryl Sandberg's hotly debated feminist tome Lean In. Check out the exclusive of Arianna's full speech here.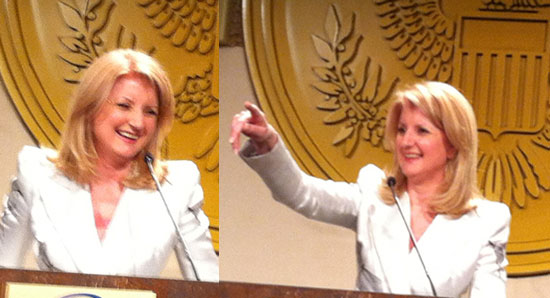 The last panel I attended was my favorite in a day full of peak moments; the title was "Courting Justice: What Does Equal Mean?" and was moderated by Ellen Gibson McGinnis, Chair of YaleWomen. The panelists were: the Honorable Margaret H. Marshall, the first female Chief Justice of the Supreme Judicial Court of Massachusetts and author of groundbreaking 2003 decision Goodridge v. Department of Public Health, which declared that the Massachusetts Constitution prohibits the state from denying same-sex couples access to civil marriage; Professor Judith Resnik, (Yale Law School) and Professor Deborah L. Rhode (former Yale University trustee and the most frequently cited scholar on legal ethics). To call these women brilliant would be to call the sun a lightbulb.
The consensus in the discussion that ensued was that while women may appear to have formal equality we do not have substantive equality. In other words, while gender bias may no longer be overt, the proof is in the pudding, and right now here's what our pudding tastes like:
But here's the silver lining: It is the people's reinterpretation of things which bring about remarkable social changes -- not the court itself. In fact, the idea that the court is obligated to treat people of color and gender as equal is a new idea -- not even a hundred years old.
These incredible women with arguably the best legal minds in the country emphasized this basic truth: that which we accept as "right" in legal terms is constantly evolving and what was acceptable mere years ago becomes horrifying and archaic only when those laws that hold it in place are challenged and changed. It is the collective voice that produces collective justice.
The plenary, titled "Having Our Say: Women at the Table," ended the conference. I spoke on the panel, moderated by Ursula Burton, with multiple award-winning New Yorker journalist Jane Mayer, former Deputy Managing Editor of The Wall Street Journal and media advisor Joanne Lipman and Executive Producer of PBS' MAKERS: Women Who Make America, Betsy West. You can watch the whole panel here.
During the Q & A, Kah Walla (Yale World Fellow and former Presidential Candidate in Cameroon) brought up a fascinating insight into what has been successful in several African nations to deal with the inequity of female societal and institutional participation and suggested that Americans should try it too -- only problem is that it is a big taboo here -- check out her "radical" idea at the end of the panel discussion. I say it might be time to give it a try.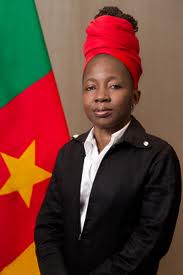 The YaleWomen Global Conference made abundantly clear there are women of exceptional acumen and creativity working worldwide in all disciplines and occupations and there is no doubt that their mark is being made. However, in the final analysis, what also became clear is that for women to truly achieve substantive equality, both nationally and globally, broad social change is needed on an organizational and systemic level.
Women must begin to lead this charge by running for office in far greater numbers, voting without fail and speaking up and out at every opportunity. We must use our collective voice to achieve our collective justice. It is only in this way that we will protect and expand our rights and keep the great evolving American -- and human --experiment moving forward.
Related
Popular in the Community