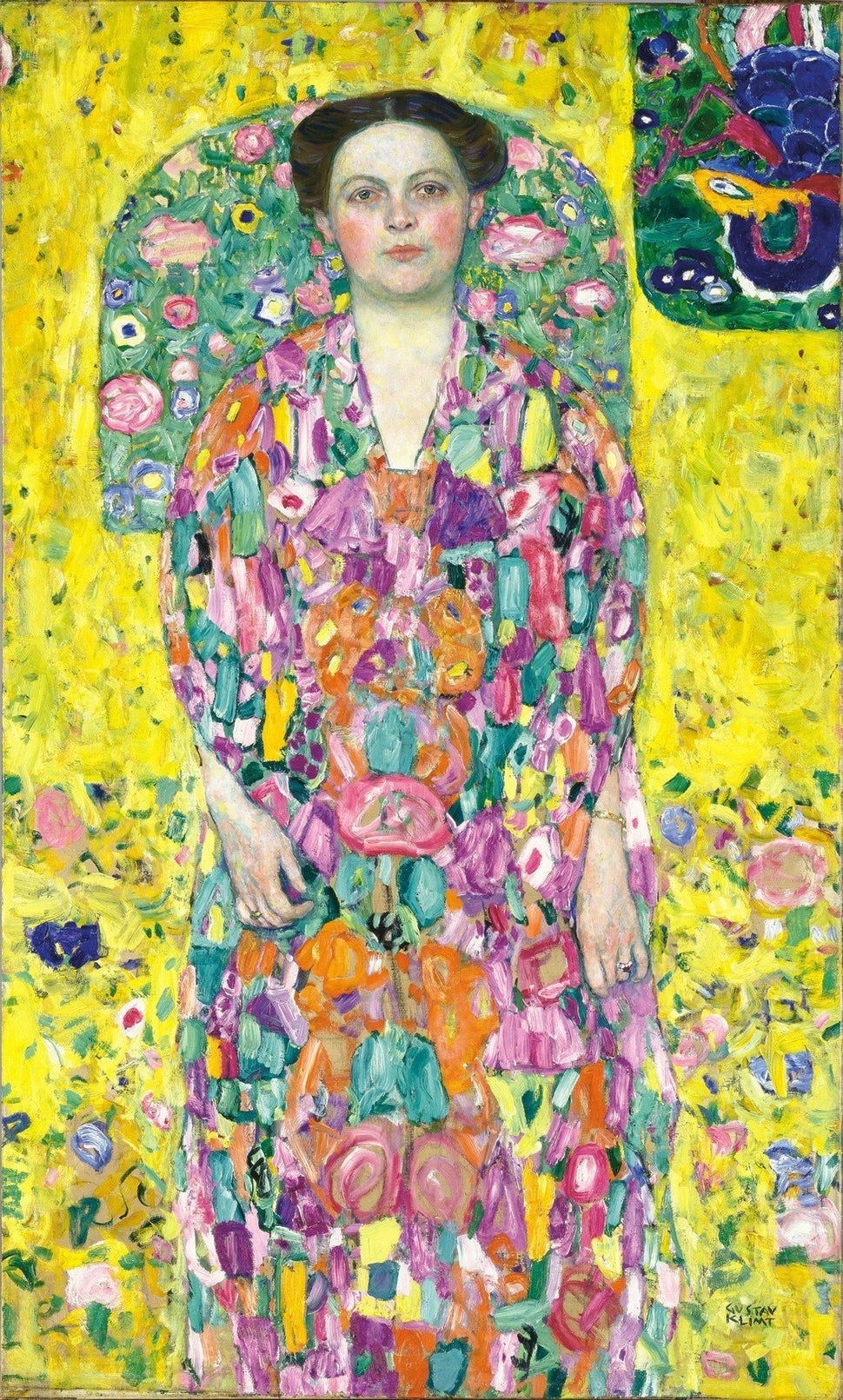 The names Gustav Klimt, Egon Schiele and Oskar Kokoschka are familiar enough. Even the casual art fan knows Klimt and "The Kiss," and might even be able to conjure an image of the iconic painter of gold in front of an easel, draped in one of his signature robes. (He often went without undergarments.)
Schiele and Kokoschka are, perhaps, sequentially more obscure. Thumb through a handy encyclopedia, though, and you'll find all three Austrian painters preserved in the ranks of history. 
But have you heard of the name Eugenia (Mäda) Primavesi? How about Gerti and Edith Schiele? Does Martha Hirsch ring a bell? The answer: probably not.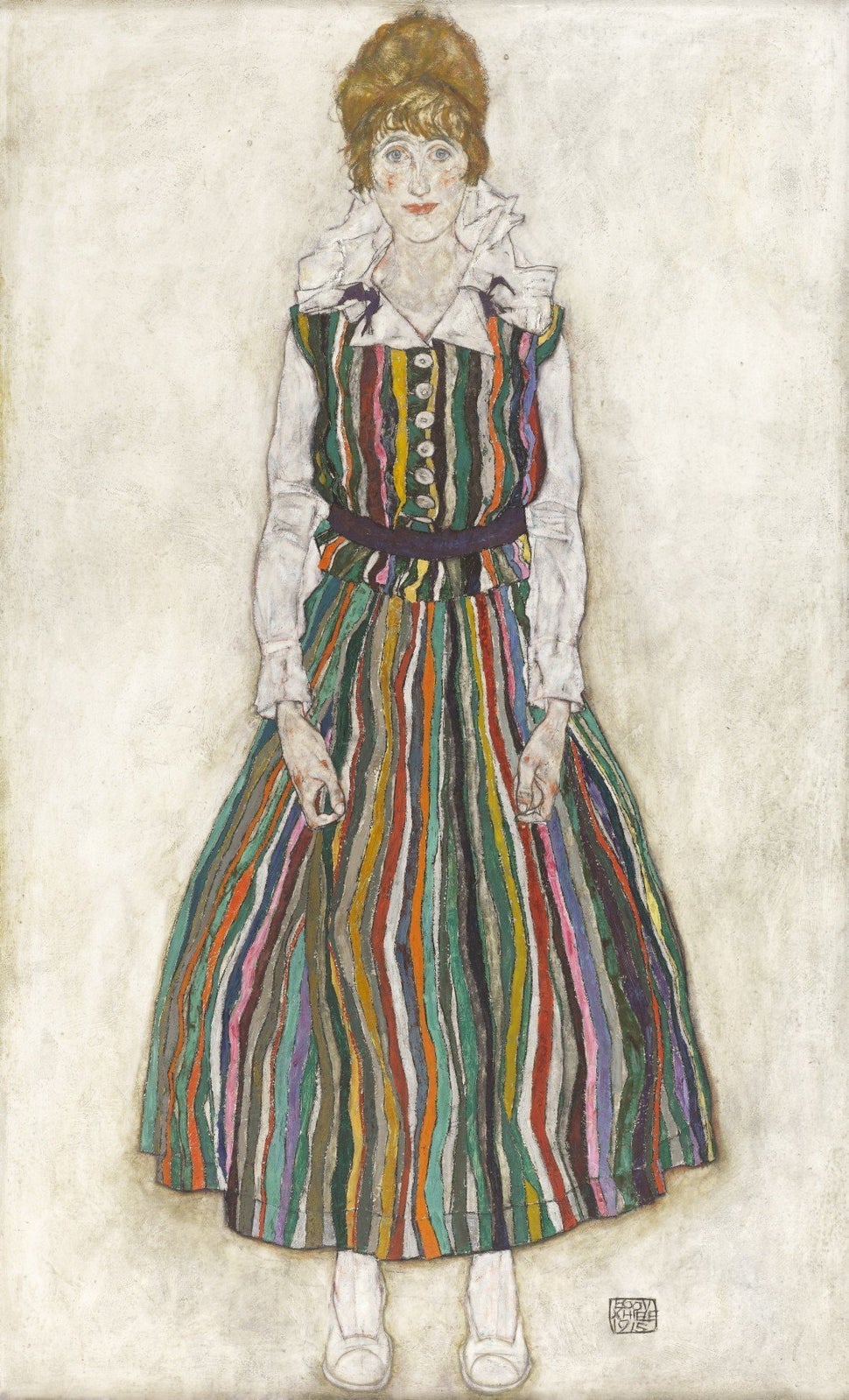 These are the names of the women frozen for eternity in the canvases of the previously mentioned male artists. Wives, daughters, lovers, friends; they appear both elaborately dressed and unmistakably naked in the respective styles of the three men. A marker of the sexually explosive time and place in which they were painted -- Vienna in the early 20th century -- the women can be seen staring assertively at the viewer more often than not, defying the stereotype of the quiet muse.
"Intellectuals in fin-de-siècle [end-of-the-century] Vienna were downright obsessed with female sexuality," New York gallery owner and curator Jane Kalir emphasized in an essay for Österreichische Galerie Belvedere. Artists like Klimt, Schiele and Kokoschka were too. They painted their mistresses and models in expressionistic poses, focusing on the faces in ways few had done before them. In a time when women were finally, hesitantly, being seen as sexual beings and independent citizens, these images underscored a period of greater change.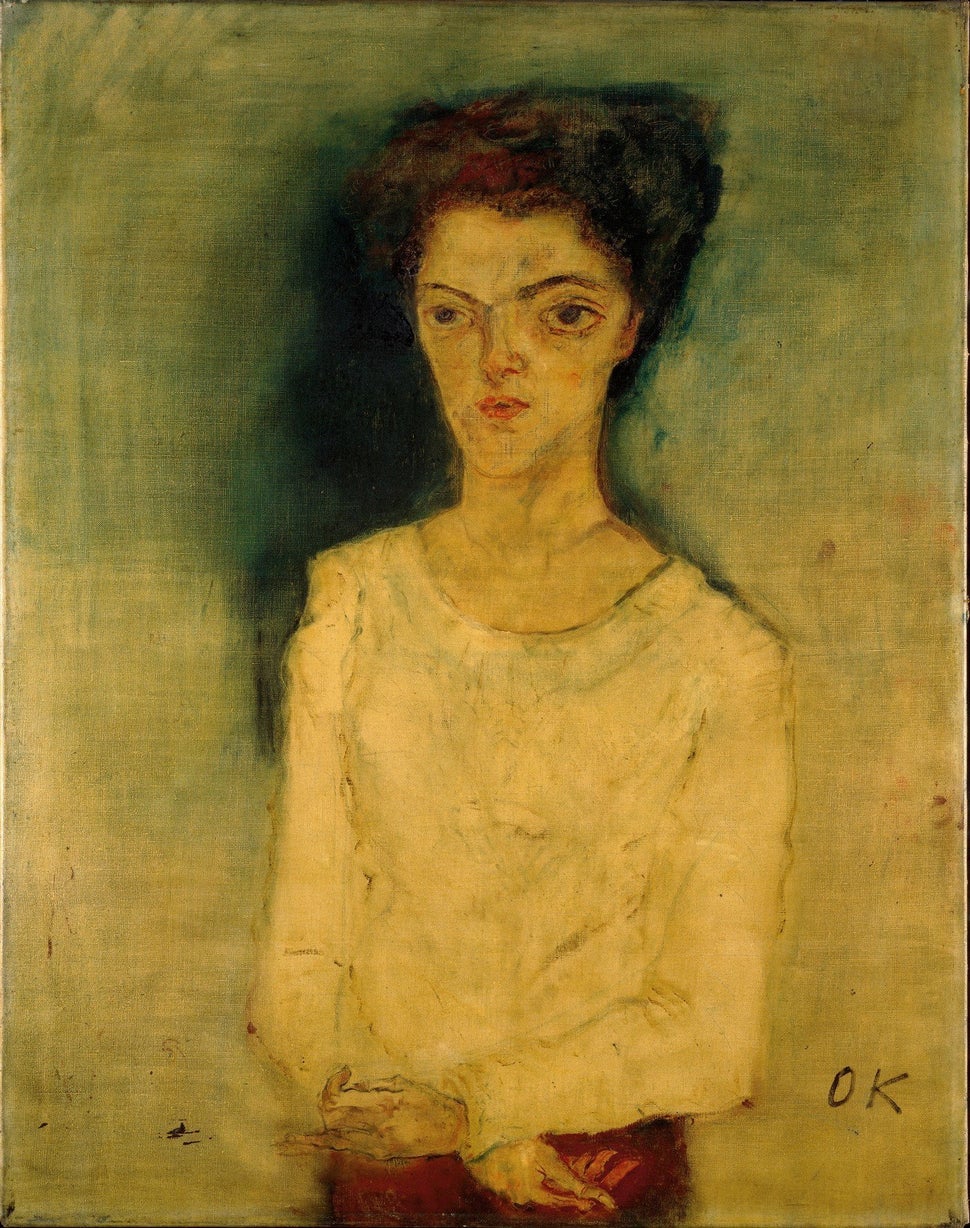 The erotic representations of women in particular, openly depicting sex and masturbation, were offensive to conservatives, mesmerizing to the rest. Today, they are hypnotizing visitors to Austria's Belvedere, which is currently hosting a show titled "The Women of Klimt, Schiele and Kokoschka."
Beyond introducing audiences to the color-packed, blush-worthy portraits that once caused a stir, they also shine a spotlight on the named and unnamed women we don't often hear about in art history classes. While Klimt was living with his mother and two sisters, and Schiele was spending time in jail for his "dirty" work, even more unnamed women in Vienna were fighting for gender equality and emancipation from a century of marginalization.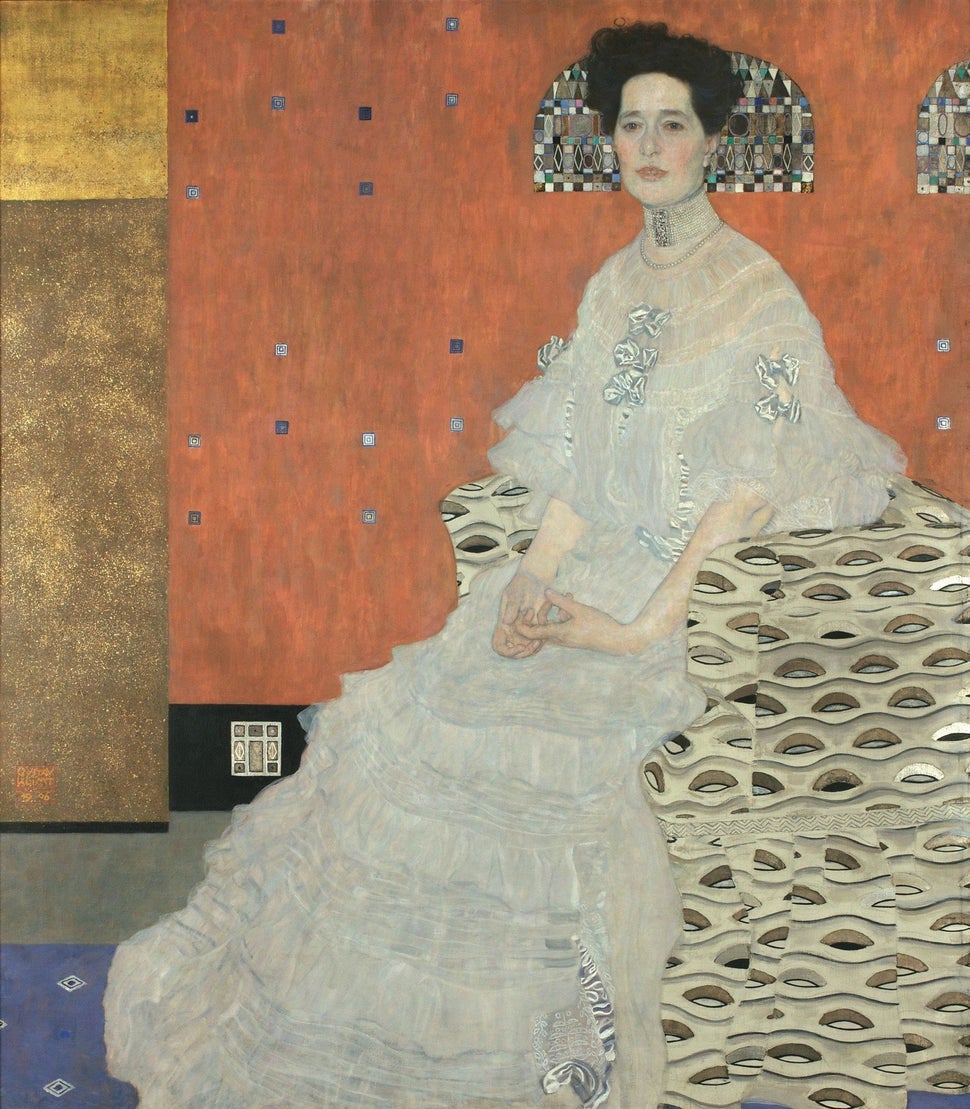 The Belvedere's exhibition and accompanying book focus primarily on the three painters' preoccupation with the female body and the ways in which they -- men -- changed the image of women in popular media. The paintings on view, however, are still images created by men looking at women looking at men, as Kalir points out.
A few essays by experts like Alfred Weidinger bring our attention back to the efforts of groups like the Allgemeine Österreichische Frauenverein (General Austrian Women's Association) and the Bund Österreichischer Frauenvereine (Federation of Austrian Women's Associations), who fought for social and economic parity. Others give political and cultural context to the artworks on view, outlining the ways in which patriarchal opinions were falling by the wayside.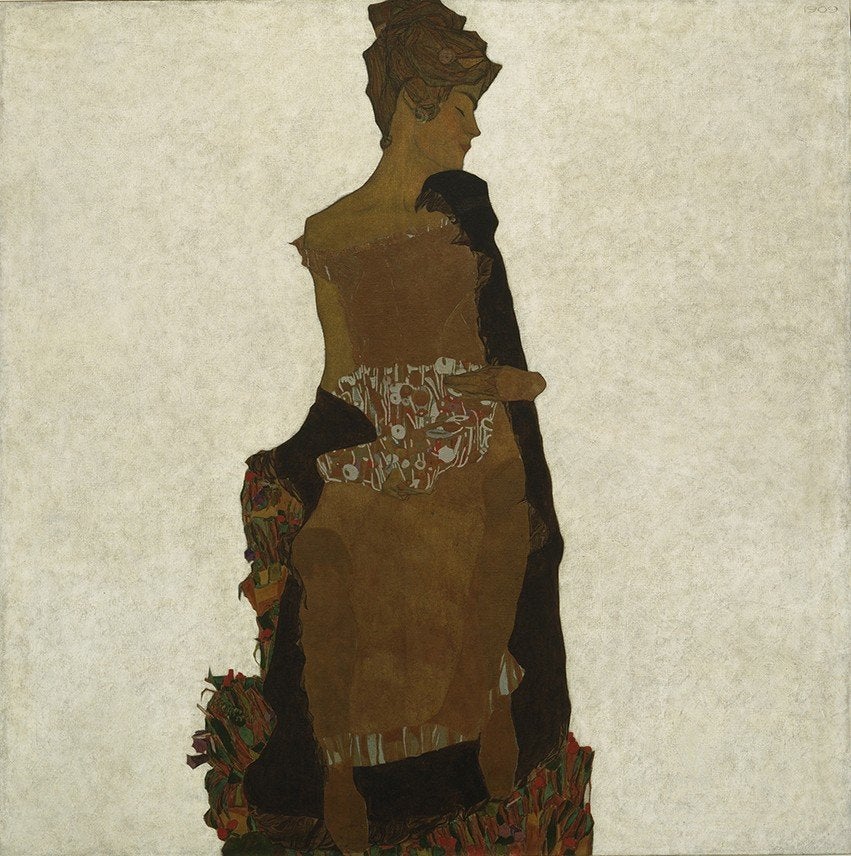 "More and more middle-class women protested and organized themselves into women's movements, but it was women workers who led the way," Weidinger writes of Klimt, Schiele and Kokoschka's time. "They were not only interested in a revision of the male-dominated education system, their purely representative status as wives, and the meaningless conventions, but also explicitly demanded their rights and insisted on a re-evaluation and reinterpretation of gender roles."
While Klimt's gilded women and Schiele's titillating figures are symbols of a burgeoning art world, enraptured by new ideas and radical thoughts, it's the tales of women leaders who should stand out in this period. These often untold histories are just as important.
You can read more about women adovcates like Rosa Mayreder, Marie Lang, Auguste Fickerr and Marianne Hainisch in the book, The Women of Klimt, Schiele and Kokoschka. The exhibition of the same name will be on view at the Lower Belvedere in Vienna, Austria, until Feb. 28, 2016.
PHOTO GALLERY
The Women Of Klimt, Schiele and Kokoschka
PHOTO GALLERY
Affordable Art To Transform Your Walls
Calling all HuffPost superfans!
Sign up for membership to become a founding member and help shape HuffPost's next chapter