Angie Martinez could easily pinpoint the moments of her life when she's made a major mistake, and they're all recollected in her memoir My Voice.
The universality of bad choices is partly why, just a few days before Mother's Day, the renowned radio personality and mother felt compelled to visit the women at the Rose M. Singer facility on Rikers Island, where poor decisions come with lifelong consequences.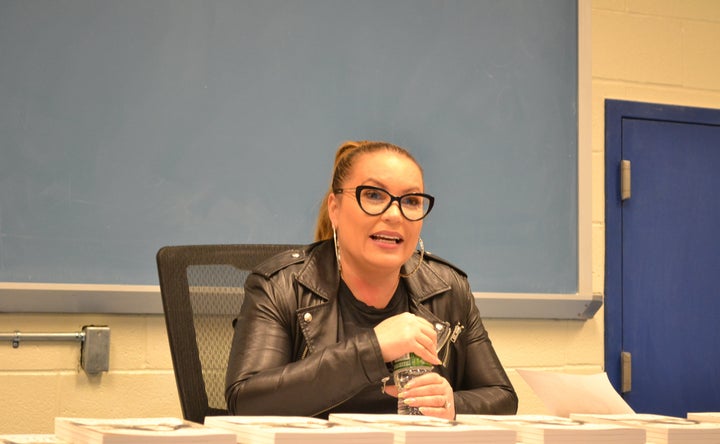 But Martinez's problem isn't just with Rikers ― it's the criminal justice system at large and the tendency for women in the system to go neglected not just by society, but by loved ones as well. 
So on Wednesday, Martinez hosted a reading of her memoir in the hopes of connecting with the women and inspiring them through her story.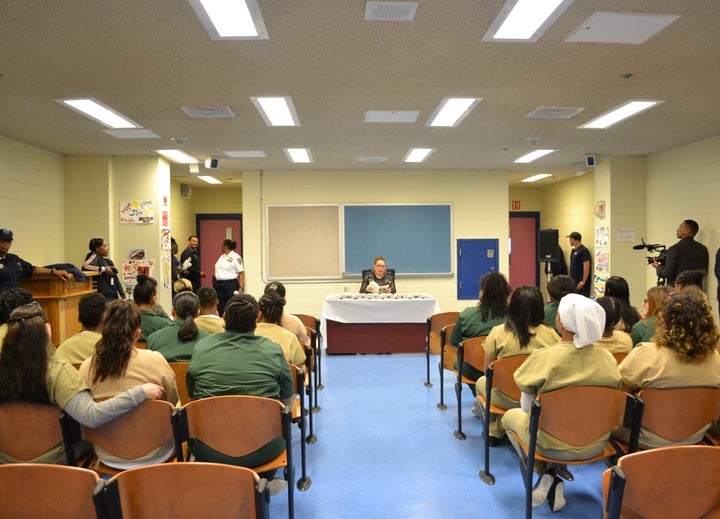 "Some people here made mistakes, but they're still trying to be better," she said. "That one moment or period in life doesn't have to define who you are forever."
One of the women who attended Martinez's reading echoed those sentiments when she spoke to HuffPost about the experience of motherhood behind bars. 
Alexandra Munoz Monroy is a 47-year-old who has been incarcerated at Rikers for almost 15 months. She's currently undergoing proceedings but doesn't yet know when she'll get out. 
"My charges really do not define the person that I am," Monroy told HuffPost. She was one of about 25 women, over half of whom were mothers, to attend the reading. She began to tear up as she spoke about her four children, whom she hasn't seen in nearly 11 months. 
"I refuse to bring them into these surroundings," she said. "I miss them like you can't imagine. Mother's Day is coming up ... I get emotional just thinking about it."
According to Pew Charitable Trusts, there were an estimated 120,000 incarcerated mothers of children under the age of 18 as of 2010. Monroy's youngest child is just 5 years old. 
"Not being able to be around your children is depressing. It is kind of traumatizing a little bit," she said. 
Monroy credits the counseling programs at the facility, as well as the constant phone calls to her kids, with helping her cope with the separation from her family.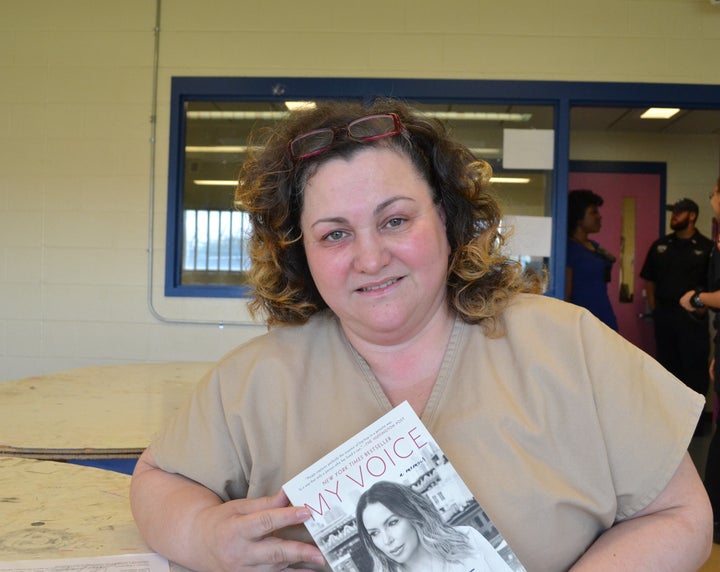 "We'll play tic-tac-toe with the phone buttons," Monroy laughed. 
The first thing she plans to do when she's released is secure a place and shower her children with love. 
"I plan on getting a room and staying with them for a couple of weeks ... just enjoy them," she said. 
Whereas Monroy insists on keeping her children away from the island, 32-year-old Sharhonda Hart lives in the facility with her son. 
Hart, founder of EyeShyne Entertainment Group, gave birth four months ago in a nearby hospital. She now stays in a prison nursery with her newborn and can do so for up to a year while she's incarcerated. She has been at the jail for a year and is still awaiting trial ― as is 79 percent of the Rikers population. 
Hart told HuffPost that raising a baby in prison comes with difficulties beyond the obvious. While moms who aren't behind bars can often seek outside help from family, friends or babysitters, Hart said she doesn't have the same privilege. 
"We don't have no support," she told HuffPost "I have to do everything by myself."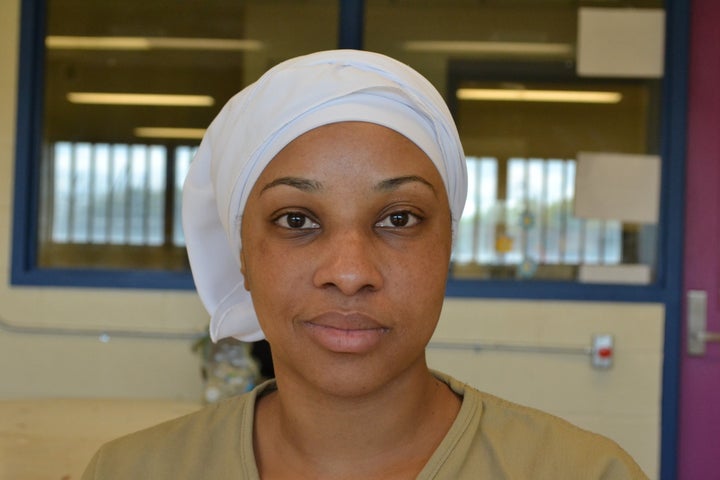 Hart said she's the only mom in the nursery. In 2014, The New York World reported that over half of moms who applied to spend time with their young ones in the Rikers nursery were denied access. Hart didn't even know what the nursery looked like prior to her child's birth. 
But she said her son is well taken care of and gets regular checks from doctors. One of Hart's first orders of business upon release ― aside from continuing operations at her company ― will be showing her son off to her loved ones. 
While Martinez came to the prison to encourage others, she was the one who walked away moved by women like Monroy and Hart. 
"I just get inspired by them and their hope and their strength," she said. "[They] were hopeful, strong as hell and smart. I felt honored to be there."
CORRECTION: A previous version of this story incorrectly stated Martinez's book was titled The Voice. The title is My Voice. 
Calling all HuffPost superfans!
Sign up for membership to become a founding member and help shape HuffPost's next chapter
BEFORE YOU GO
PHOTO GALLERY
Prison Inmates Create Artistic Monuments