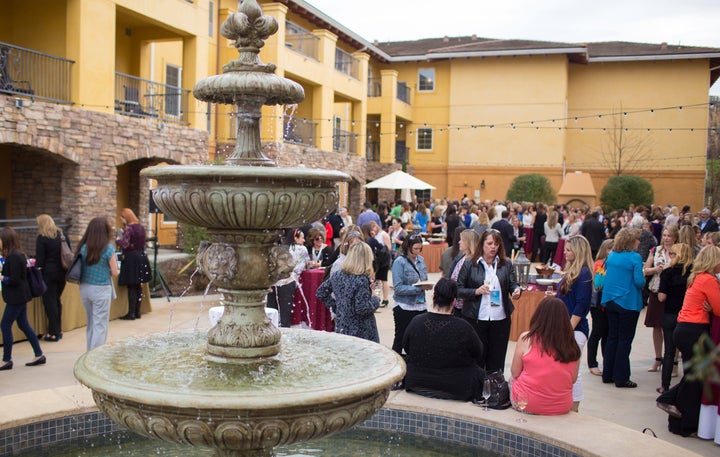 In celebration of Women's History month, top female influencers in the alcoholic beverage industry are gathering for the Women of Vine & Spirits Global Symposium March 13-15 at the Meritage Resort in Napa, CA.
The event is aimed at advancing the dialogue around female influencers in the wine and spirits industries, with a host of sought after speakers and presenters. Chief among those attending is Dr. Makaziwe Mandela, the daughter of Nelson Mandela, who runs South Africa's House of Mandela Wines.
Other attendees include a who's who of the beverage industry's top speakers and personalities including Margareth Henriquez, President & Chief Executive Officer, Krug Maison de Champagne; Susana Balbo, Founder & Owner, Susana Balbo Wines; Marilisa Allegrini, Chief Executive Officer, Allegrini Estates; Annette Alvarez-Peters, Asst. Vice President, GMM, Beverage Alcohol, Costco Wholesale; and Victoria MacRae-Samuels, Vice President, Operations, Maker's Mark Distillery, among many others.
We had the opportunity to catch up with Dr. Mandela and Tukwini Mandela to discuss the Women in the Vine & Spirits event along with the current state of South African wines.
What is the purpose of the "Women of the Vine and Spirits" event and campaign, and how does that align with the goals of House of Mandela wine?
From our experience, women who run wine businesses from all over the world seem to be facing the same challenges. The Women of the Vine & Spirits event is a great way of bringing all of these phenomenal women together to see how we can make a difference in an industry that is largely male dominated. But also to learn from each other's experiences and more importantly how to run successful wine businesses and make a positive impact in the global wine industry.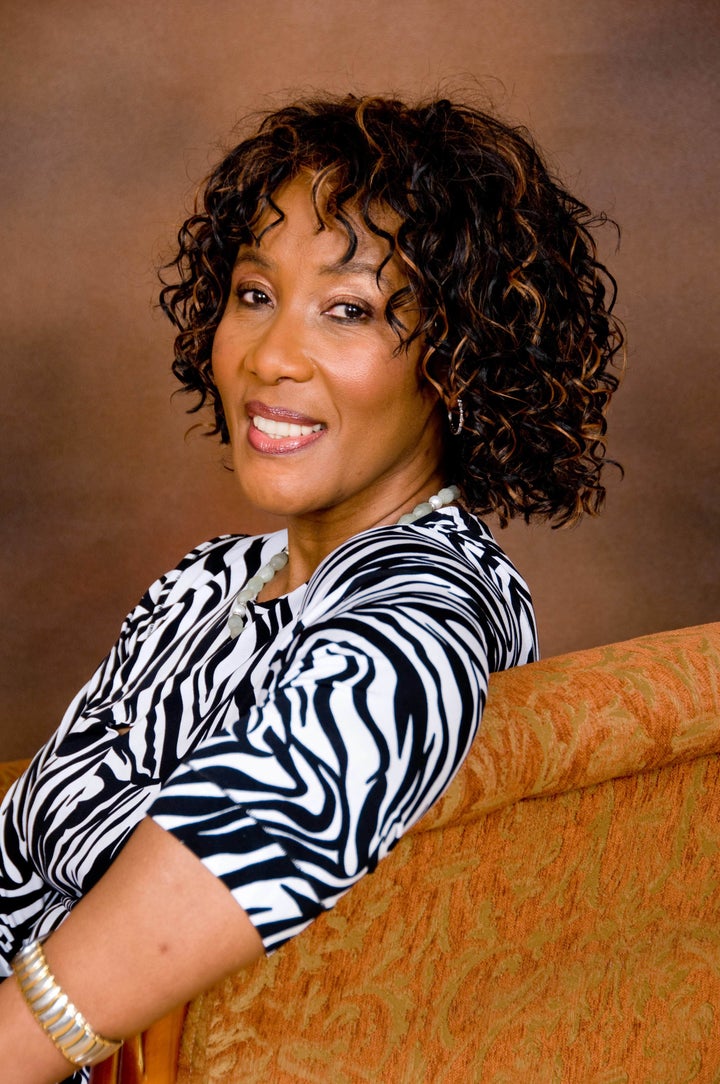 How do you feel the wine industry compares to other industries in terms of female representation at the leadership level? What can other industries take away from this campaign to help more women achieve leadership roles?
In South Africa, the wine industry is still inherently racist and sexist. It is largely white and male dominated. However, within all of that, you do see a small increase of black female sommeliers, winemakers and wine business owners. But, that increase is still not enough to make any significant impact. If the South African industry is to transform and become a truly diverse industry, then a fundamental change still needs to take place. Within all of that, what we have been able to accomplish with our brand, and the determination of our black counterparts in the wine industry, makes believe that the transformation that is required to make the South African industry a force to be reckoned with will still happen one way or the other.
Do you think that there are any disadvantages for a women who wants to succeed in the wine industry today just because she's a woman?
The disadvantages are many yes, but focusing on those disadvantages is not what makes a successful business. Women in the workplace have had significant challenges from time immemorial and the challenges that we are all facing in the wine industry are nothing new. What we should be focusing on is the success of women in this field, the strategies they employed to become successful and what we can all learn from them to continue the cycle of success.
What do you either want to impart, or takeaway, from this year's "Women of the Vine and Spirits" event?
It's always good to listen to other women's stories and how they have made a success of themselves and their businesses despite the challenges that were placed before them. So we are attending the event to 1) Encourage women to keep going despite the challenges they are facing. The rewards far outweigh the challenges and giving up is just not an option. 2) We are also here to learn from our peers as to what we can possibly employ in our own company in-order to grow into a successful international wine brand.
South African wines are becoming more prevalent in wine shops and restaurants in the US. What should consumers interested in exploring South African wines look for?
The wine region of South Africa has the best of both worlds - the ocean and the mountain. This allows us to create diverse styles of wines. South Africa is well known for the much maligned Chenin Blanc and Pinotage and these wines are now made in a variety of styles that are very easy drinking for those who are not used to the varietal. So we would encourage them to try and experiment with these two quintessentially South African varietals.
What impact is the wine industry having on the economy in South Africa and how has that changed over the past five years?
According to the report from South African Wine Industry Information and Systems (SAWIS), the South African wine industry is an important source of foreign exchange earner for the economy. According to the report, wine is firmly established as the leader in exports from the agricultural sector, and is second only to minerals and motor cars.
The report also reveals that the total capital asset base of the industry in 2013 was R62 billion while its impact on the GDP was R36 billion representing 1.2 percent of it.
The industry in 2013 employed about 300,000 people, generating R23 billion of private disposable income of which 17 percent "is destined for low-income households, which is slightly higher than for the economy as a whole [at] 16 percent," the report says.
Those numbers are quite significant by any standards.
From our experience there seems to be a lot of focus on the European markets which are already saturated with wine from a very low base, and our view is that there should also be a significant focus on the Asian markets which offer a lot of opportunity for growth. The barriers to entry are sometimes tricky, but the potential for growth is very high.
What would you tell a beginning wine drinker who was skeptical of trying South African wine?
Start off with something light and easy drinking. Try as many wines styles as possible and don't be afraid to experiment. The more you experiment, the more your palate will grow. Wine is also very subjective – it's all about what you like, so don't be intimidated by all of that posturing and jargon around wine.
What wine are you drinking, or are interested in, right now that is not from South Africa? Any other high value regions of interest to you?
I'm partial to Cabernet Sauvignon and Argentinian wines are of interest to me at the moment – especially Malbec.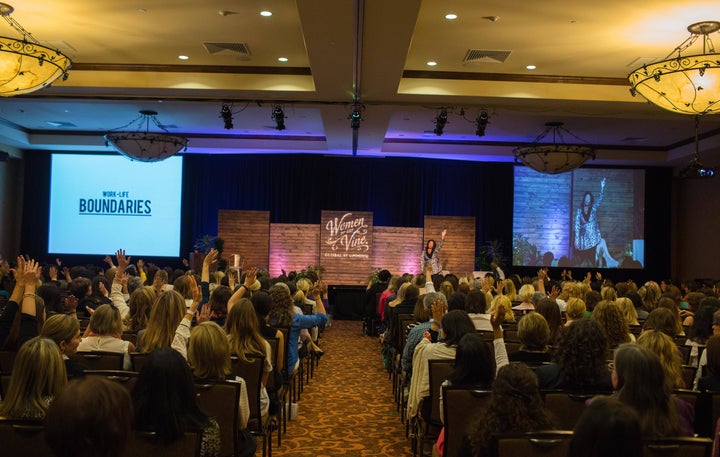 According to Nielsen research, women account for 57 percent of wine volume in the U.S. and Fred Minnick, author of Whiskey Women claims women represent 37 percent of whiskey imbibers in the U.S.
"Women are an increasingly important force in driving trends and alcohol sales," said Founder & President, Women of the Vine & Spirits, Deborah Brenner. "Therefore, it makes perfect sense that the industry has so much to gain from more diversity."
The Women of the Vine & Spirits Global Symposium is sold out, but tickets are available to purchase for Livestream/On-Demand so fans around the world can tune in to Dr. Mandela's keynote (as well as several others) live or on-demand. The fee for accessing the live stream/on-demand is $55 non-member/$30 for members of WOTVS.
(Additional reporting from Erin Hayes)
Related
Popular in the Community