Most reporting on war produces either a 30,000-foot geopolitical analysis, in which real people barely figure, or hair-raising dispatches from the front lines, covering the the kind of violence that war correspondents self-protectively call "bang bang."
Lost in the middle are questions that could be more important: What is it like for regular people to live through war? What does war mean to them? What can drive them to morph from civilian to combatant?
Iranian-born journalist Khazar Fatemi knows the answers to those questions firsthand. Her parents were part of an underground Kurdish resistance and fled Iran while Khazar was still a baby, becoming refugees and spending stretches of time in Azerbaijan, Afghanistan and Uzbekistan. When Khazar was ten, her parents fled again, this time from the mujahideen in Afghanistan, and they were lucky enough to find asylum in Sweden.
After living her first decade as a child refugee, Khazar has spent nearly the last decade risking her life crisscrossing conflict zones, talking to the women and children whose lives have been upended by war, and whose voices are almost always lost in the din of violence.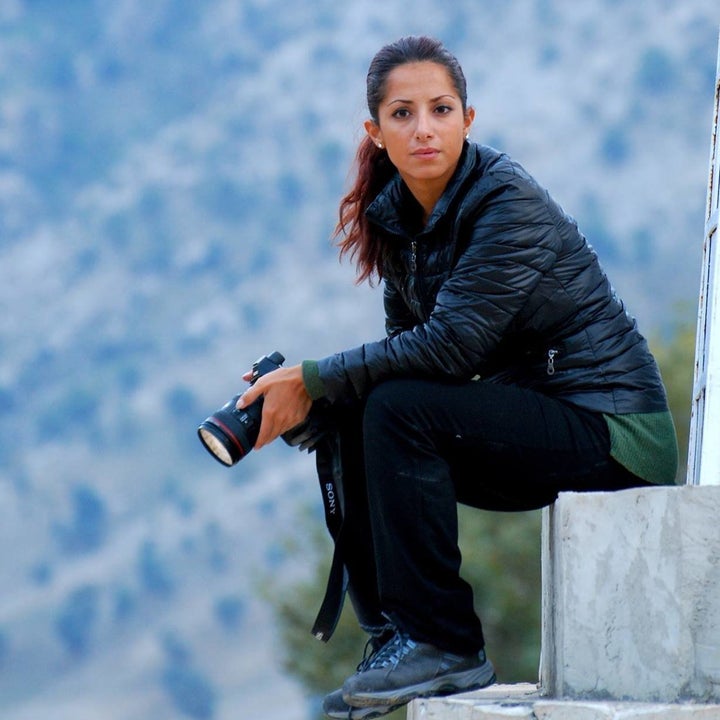 Her reporting produced the 2010 documentary "Where My Heart Beats" and now "Women Of War," a series of short video dispatches for The Huffington Post. The series takes you beyond the battlefield, from Afghanistan to Turkey, Syria and Iraq. You'll watch as women debate amongst themselves how to invest a government grant, fight to stay in school, learn a martial art and express themselves through graffiti. You'll go to Sinjar Mountain and meet Yazidi women determined to retake their homeland from the Islamic State, or die trying.
During the course of her reporting, Khazar visited a refugee camp in eastern Turkey. In a dispatch for HuffPost, she wrote about refugee children who, along with the many more existential horrors they faced, had no toys to help distract them. Khazar then helped launched a crowdfunding campaign to remedy that.
Similarly, after meeting Zahra (below) and many more girls like her in Afghanistan, Khazar helped start a school-supply campaign. (If you'd like to contribute, you can do so here.)
Over the next several days, we'll release the series in full. The first five dispatches are available below.
What it takes to get by in an Afghan village.
A woman is driven out of school for being interviewed by Khazar, but finds a new path forward.
What it's like to be a woman pursuing martial arts in the midst of war and patriarchy.
Graffiti in a time of war.
To be a female politician in Afghanistan.
Popular in the Community