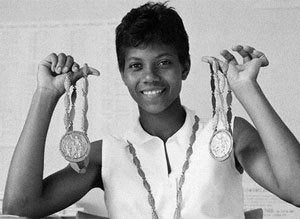 This Friday night, July 27th, the eyes of the world will turn to London as the 2012 Olympic Games begin. For some of the athletes, their dreams will be realized, as they triumph in a sport they've been training for their entire lives. For others, their hopes will slip from their grasp, sometimes by a mere fraction of a second. But for all of us watching, it will be another galvanizing display of talent, inspiration and endurance.
But what makes it even more exciting this year is that the Games haven't even begun, and Team U.S.A. has already scored a giant win for women. This year, for the first time ever, the U.S. Olympic team will include more women than men. What a fitting tribute that is to the 40-year anniversary of Title IX, the landmark law that assured greater and fairer opportunities in athletics for millions of females across the United States.
What makes this amazing landmark even sweeter is that women weren't even allowed to compete in the modern Olympics until 1900 in Paris. That year, women's events in lawn tennis, croquet and golf were introduced; and at the 1928 Games in Amsterdam, women's athletics and gymnastics were added. Over the course of the next 84 years, women not only began to participate in the men's events, but dominate in many of them, as well. With the introduction of women's boxing this year, there is no Olympic event left that is exclusively for men. And with Saudi Arabia sending two women to the London Games, for the first time in history, all participating nations will have female Olympians competing.
Looking back, there have been countless amazing stories that perfectly capture the brilliance and stamina of our female Olympians -- from track star Wilma Rudolph becoming the first woman to win three gold medals in a single Olympics in 1960; to Romanian gymnast Nadia Comaneci scoring an unprecedented seven perfect 10s -- and capturing three gold medals -- at the 1976 games in Montreal; to Dara Torres winning three silver medals at her fifth Olympics -- the 2008 Games in Beijing -- at the age of 41, becoming the first woman in history to swim in the Olympics past the age of 40. These are just some of the superwomen whose stories continue to inspire audiences around the globe.
When it comes to our current Olympic team, keep your eye on Lolo Jones and Allyson Felix, who are but two members of a track and field team that promises to grace the podiums come medal time. Natalie Coughlin -- the first U.S. female swimmer to win six medals in a single Olympics in 2008 -- is back again this year, and she may steal some of the thunder from pool dynamos Michael Phelps and Ryan Lochte as they all go for gold. Also, Misty May-Treanor and Kerri Walsh are back for their third Olympiad as the top U.S. beach volleyball team. And, of course, Serena and Venus Williams will be on hand in hopes of adding more gold to their trophy shelf.
But who will be the breakout stars of the gymnastics and soccer teams? Who will amaze and inspire us this time? Who will come to symbolize the very essence of their sport -- and in doing so, inspire millions of girls around the world to go for their dreams?
As we watch the opening ceremonies and see the pride on display as the athletes enter the stadium, we can look forward to a new generation of stars being born, and look back at those who came before to light the way.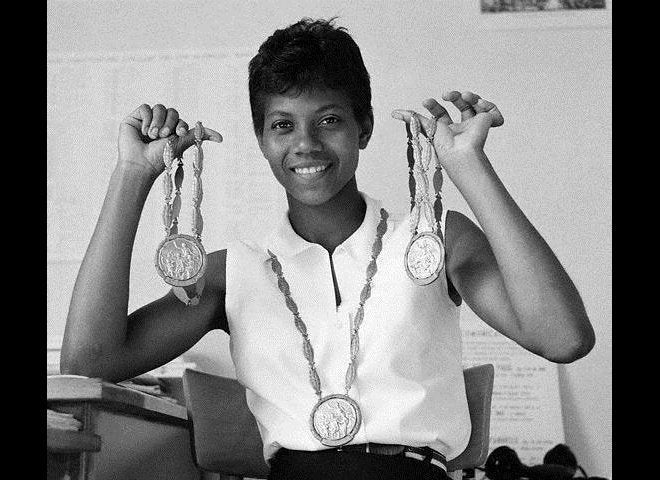 Then And Now: Women In The Olympics