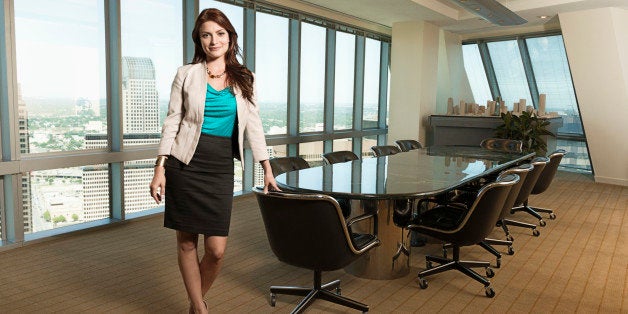 A new study conducted by Heidrick & Struggles shows that there is wonderful progress for gender balance in the boardroom. This report reiterates the trends we are seeing in the annual study Watermark does with the UC Davis Graduate School of Management, in that larger companies -- in this case Fortune 500 -- are responding to public pressure and putting more women on their boards. Our hope is that this trend permeates the Fortune 1000 and trickles down to smaller companies. And our recommendation is that we keep this topic in the public eye and increase public pressure.
What the Watermark-UC Davis report also shows is that over the past few years, women's representation in top positions has not seen the same progress as board representation, and this calls into question whether women on boards are talking about gender balance in their company's leadership, and the value therein. Are women on boards asking for gender wage studies? Are they asking the leadership to share representation numbers? Are they asking to see plans to increase diversity in leadership with specific women's development programs along with greater outreach for qualified and diverse candidates? Are they raising the many ways gender balance in leadership is good for the company's bottom line? If not, we strongly urge the women who sit on public boards to be a voice for greater diversity in leadership and their companies as a whole, not because they have to represent all women -- and not because they are merely women supporting women (although we hope they are) -- but because it is good for business!
We know that a diverse leadership team is not merely a bonus for your company's public profile, but rather a business imperative for organizations looking to sustain long-term prosperity and growth through increased innovation, collaboration, employee engagement, globalization, customer success and financial success. The Board of Directors is tasked with ensuring the corporations they serve create sustainable, long-term value for shareholders, stakeholders and employees. Having a diverse workforce, and in particular a diverse leadership team, has been proven over and over again to do just that.
We applaud those companies who are recognizing this imperative and adding women to their boards, and we encourage those companies who have not yet responded to look at the success of these companies and follow their lead. We also encourage women serving on public boards to continue this conversation about the importance of diverse leadership as part of their board responsibility.
Calling all HuffPost superfans!
Sign up for membership to become a founding member and help shape HuffPost's next chapter