Women-Only Licensing Sparks Overnight Entrepreneurship
As President of Lillie Mae PR and Creator of the Glambitious Empowerment Network, Lillie Mae has dedicated her efforts to empowering, recognizing and supporting female professionals of all facets around the country. From London to Egypt, she's connected with women through public speaking, hosting webinars and creating books that share strategies for personal and professional development. She has also created a hub at Glamboss.org for women to access magazine cover opportunities, business resources and online classes to help propel their vision, brand and business. Lillie Mae is excited to now introduce an innovative licensing program that will both encourage overnight entrepreneurship and enhance the income of small business owners.
1. Tell us about the new licensing opportunity and how women can benefit from it:
With this opportunity women can choose to resell up to nine of our top-selling books, e-guides and online classes, through their website or social media platforms. This allows anyone to essentially become an entrepreneur overnight and have an online store with quality resources that are proven to sell. For the career women that want to start a side-business, this is the perfect way to do so. Even as a current business owner, this will add value to one's business as an additional income stream.
2. What inspired you to create the Glambitious network and this licensing program?
When I started my entrepreneurial journey many years ago, finding business resources and exposure opportunities was quite a challenge. This is what inspired me to create the Glambitious network as a platform for women to access affordable resources that help with their business. For example entrepreneurs are often seeking help with securing sponsorships, so we create a "How To Secure Sponsorships" class that teaches business owners how to secure financial support of their next big idea, project or upcoming event.
We also offer Strategy Sessions with entrepreneurs, and one of the major challenges that many new business owners have expressed, is generating consistent income. The licensing makes it easy to have a steady new stream of income. Digital product sales allow you to make money while you're sleeping, vacationing or working on other efforts. The average person has thousands of Facebook friends, so why not monetize that built-in network by offering them resources that they need?
3. Describe the process for those that may not be familiar with how it works.
We provide the list of available items including descriptions for the client to review. There is a small investment required, and thereafter we will edit the items as requested to include the client's headshot, logo and contact information. We can even change the product title if desired. Once completed, the client can add the items to their website or social media platforms at the price of their choice and retain all of the profit from anything sold. Some of the items are also available in an editable format, in case the client desires to make their own content changes.
4. What advice would you share with someone interested in entrepreneurship or just starting their journey?
Stop waiting for a Producer….Produce yourself. It is so easy to overthink every decision or allow fear to paralyze you. Instead just feel the fear and do it anyway. Study the industry so that you can master your craft and find a mentor that can help guide your journey. Referrals are the lifeline of most businesses, so be sure to operate in excellence at all times.
5. What is next for Lillie Mae and the Glambitious brand?
I definitely plan to expand the brand further abroad to connect with more women internationally. My goal is to help women profit from their purpose around the globe and it excites me to have already received support from women in London, Nigeria and Egypt. I also have a number of public speaking engagements that I am thrilled to be apart of this Fall. Last year we awarded our first business grant, so we plan to continue that as an annual initiative. I encourage readers to follow us on all social platforms @GlambitiousIAM, visit GlamBoss.org to learn more about the empowerment network or contact us by email: info@GlambitiousIAM.com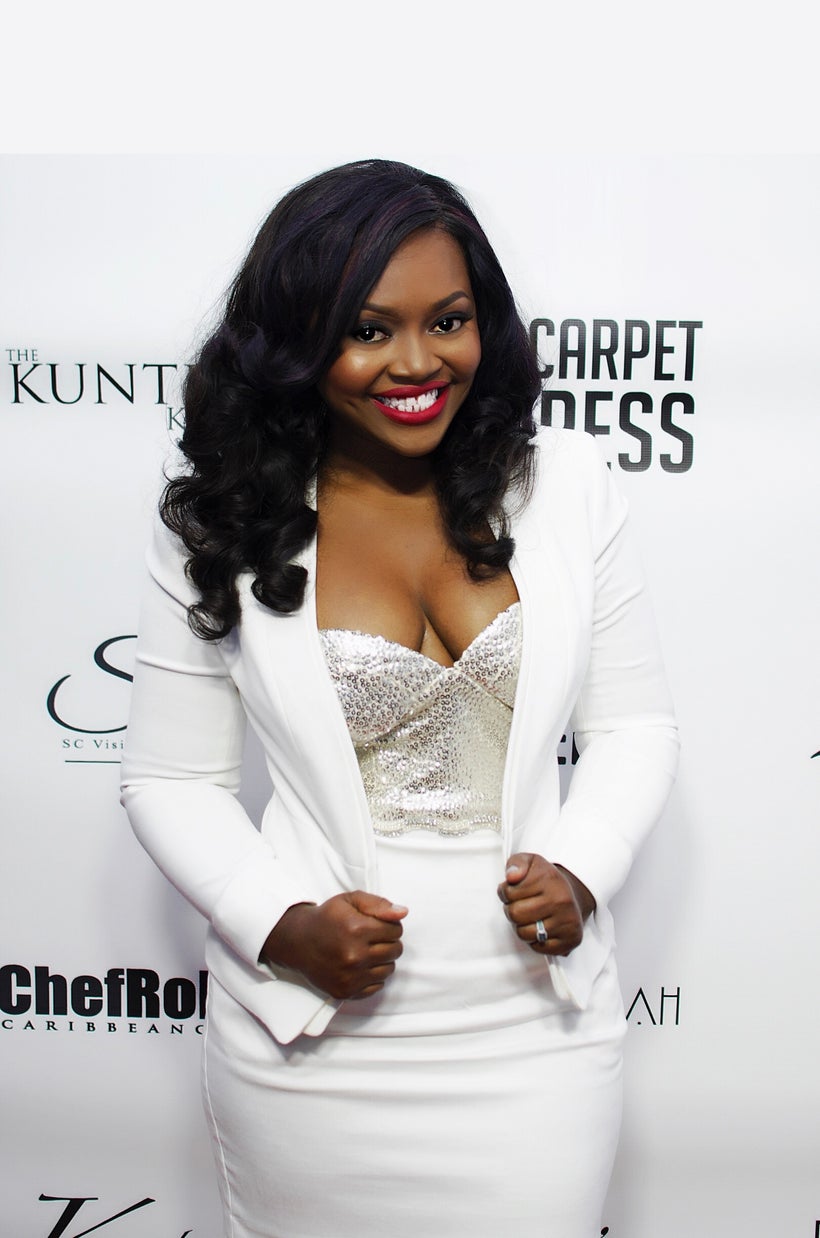 Calling all HuffPost superfans!
Sign up for membership to become a founding member and help shape HuffPost's next chapter
This post was published on the now-closed HuffPost Contributor platform. Contributors control their own work and posted freely to our site. If you need to flag this entry as abusive,
send us an email
.