WASHINGTON -- Women are significantly less likely than men to receive extended paid leave from their employer, a new poll shows.
In the last few years, just 27 percent of women were paid their full wage when they took more than seven days off to care for themselves, a sick family member or a new baby, the poll says. By contrast, 39 percent of men were paid their full wage during a similar period of leave.
The national survey, commissioned by American Women, the Rockefeller Family Fund, and the National Partnership for Women & Families, will be released in its entirety next week. The Huffington Post was offered a preview of the new findings on the discrepancies in extended paid leave among men and women.
The poll also finds that 30 percent of women went unpaid entirely while taking extended leave, whereas just 22 percent of men were unpaid. This is despite the fact that there was no significant difference in the overall amount of extended leave taken among women (21 percent) and men (17 percent).
The findings arrive just in time for the anniversary of the Family Medical and Leave Act, which President Bill Clinton signed on Feb. 5, 1993. The law -- the first of Clinton's presidency to establish a balance between the workplace and serious medical needs -- allows employees to take up to 12 weeks of unpaid leave a year to deal with a serious health condition, either their own or an immediate family member's. It also offers the option of an extended parental leave for the birth or adoption of a child.
In recent months, gender discrepancies in the workplace have once again become a focal point of discussion at both a federal and state level. In September, the U.S. Census Bureau noted that the wage gap was still alive and well, with women earning 77 cents for every dollar that men earned in 2012.
Last week, President Barack Obama used his State of the Union address to highlight the pay inequity among women. In arguably the most talked-about line of his speech, he said it was "time to do away with workplace policies that belong in a 'Mad Men' episode."
Debra L. Ness, president of the National Partnership for Women & Families, the organization that drafted and championed the FMLA, made a similar case when discussing the gender gap in paid extended leave.
"These new data confirm what people across the country have long known, and what too many members of Congress have yet to address -- that our nation's workplace policies are out of sync with real life in this era, and women and families suffer terribly as a result," Ness said in a statement to HuffPost. "Twenty-one years after the FMLA, it is time -- past time -- for the FAMILY Act and a paid sick days standard like the Healthy Families Act."
The FAMILY Act, or Family And Medical Insurance Leave Act, is federal legislation introduced in December by Sen. Kirsten Gillibrand (D-N.Y.) and Rep. Rosa DeLauro (D-Conn.). The bill would establish paid family and medical leave for all workers and allow employees to earn 66 percent of their wages for up to 12 weeks, or 60 workdays. The bill would allow individuals to take extended leave for their own serious health problems, or those of a parent, spouse, domestic partner or child, as well as for pregnancy and childbirth and particular military caregiving.
The measure has yet to advance in the Senate and is unlikely to come up for a vote in the House, where Republicans have pushed their own workplace flexibility bills amid opposition from Democrats and women's rights and labor groups. Critics have charged that one of the Republican bills, which was advertised as allowing women more workplace flexibility, is designed to kill overtime pay by allowing employers to move toward comp time instead.
Congressional Democrats have said they will spotlight the gender pay gap this year, and data showing similar trends in paid leave could easily be folded into that platform.
The survey was conducted by Anzalone Liszt Grove Research and The Feldman Group, Inc. from Jan. 24-29, 2014 among 1,000 likely 2014 voters.
Before You Go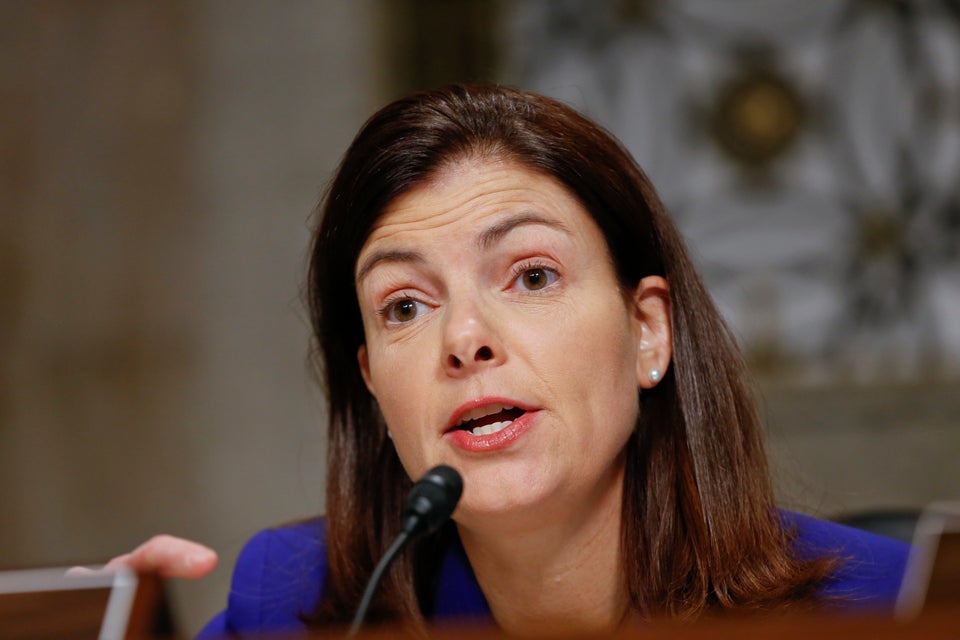 GOP Women In Congress
Popular in the Community