WASHINGTON -- When more than 100 women arrived at the Basilica of the National Shrine of the Immaculate Conception, they had made it 97 miles by foot, and only had three to go to the middle of D.C.
The women, who are mostly immigrants, some of them undocumented, started their pilgrimage in Pennsylvania on Sept. 15 and traveled to Washington to see Pope Francis. They were aiming to draw attention to immigration reform and the plight of migrants and refugees -- a concern they believe this pope shares and that many hope he will discuss in an address to Congress on Thursday.
Francis began his remarks at the White House on Wednesday with a nod to immigration.
"As the son of an immigrant family, I am happy to be a guest in this country, which was largely built by such families," he said.
In a city where immigration reform has long been stalled, presidential candidates call for mass deportation and the administration continues detention, the walk was meant to remind politicians and others that immigrants have dignity.
"When I heard the message of the pope about the immigrants being treated with respect and dignity, I thought that this is something that we really want to come and see. Because I think that this country is not treating immigrants with the respect we deserve," said Rosi Carrasco, a 55-year-old undocumented activist and mother of two who said she moved to Chicago from Mexico 21 years ago.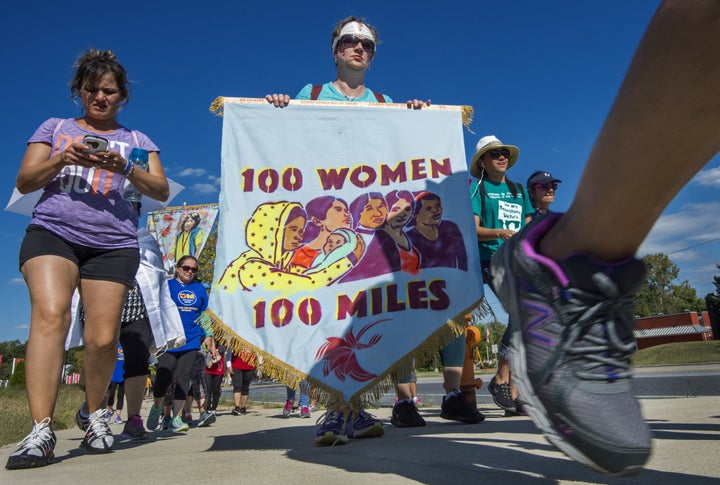 The march was sponsored by advocacy groups for immigrants and laborers, largely organized by the We Belong Together campaign. They started at a detention center in York, Pennsylvania, and stopped along the way at churches and motels, arriving in D.C. on Tuesday. The oldest of the women walking was 73 and the youngest was just 4, according to Andrea Mercado, co-chairwoman of We Belong Together.
"Our hope is really that our act of love and faith and sacrifice and the pope's words will touch hearts of Americans across the country to open their homes and communities to migrants and refugees, and make sure that we're treating them with compassion and not with cruelty," Mercado said.
Some of the women suffer from health problems, but participated in the walk anyway. Esmeralda Dominguez, 33, said she could barely walk two months ago because of bone cancer. She is a U.S. citizen -- she was born in Mexico to an American father and a Mexican mother -- but her husband is undocumented, and they are having trouble getting permission for him to be in the country since he entered illegally, she said.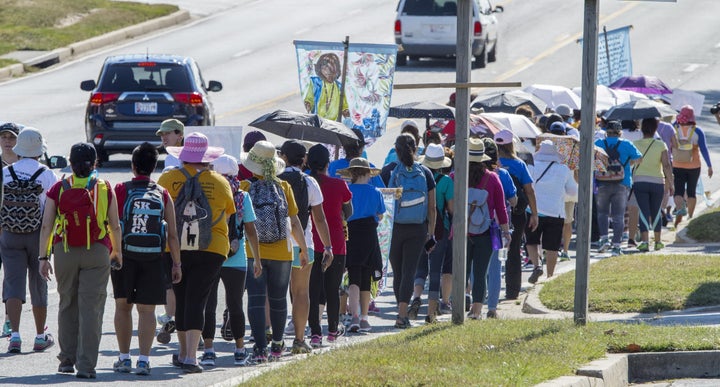 "What I want them to do is to recognize him as a human being," Dominguez said. "To recognize him as a person belonging somewhere, as a person having a family, as a person dignified in the aspect of wanting to live a happy life. There's nothing wrong with wanting to have a home."
Dominguez is Catholic, and said she believes the pope could influence the minds of members of Congress.
"I know he's not going to be able to change the laws -- I have that very clear," she said. "But what I do know is that he does have the power when he speaks. When he speaks, he can transcend religions, he can transcend colors. He can move a nation. And he will move a mountain if he speaks to the mountain, that I know."
President Barack Obama similarly applauded Francis' commitment to refugees and immigrants when welcoming him to the White House on Wednesday.
"You remind us that 'the Lord's most powerful message' is mercy," he said. "That means welcoming the stranger with empathy and a truly open heart -- from the refugee who flees war-torn lands to the immigrant who leaves home in search of a better life."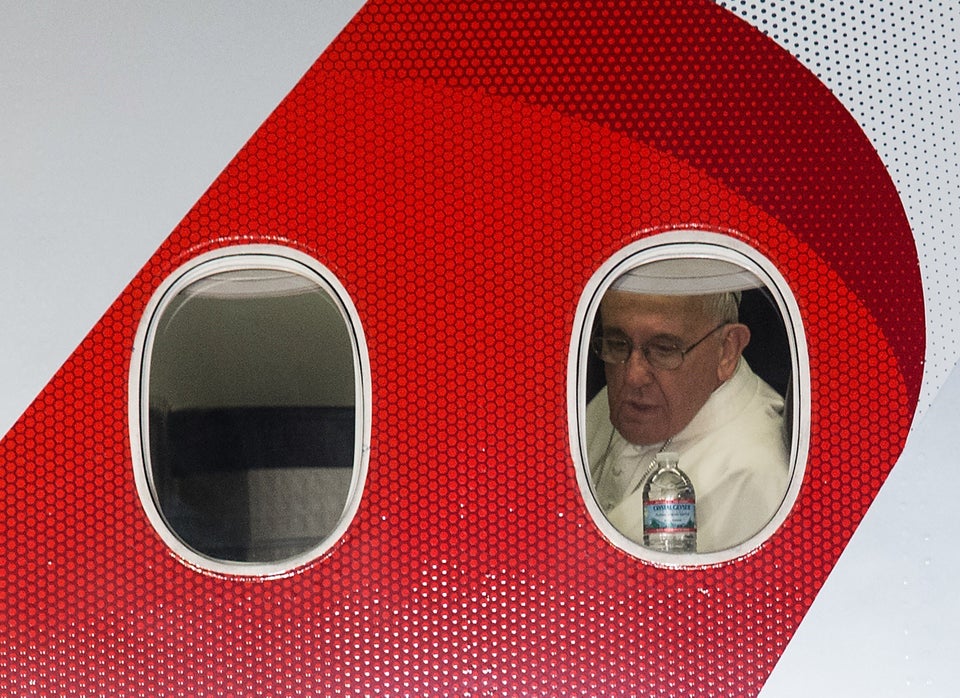 Pope Francis In The U.S.
Popular in the Community