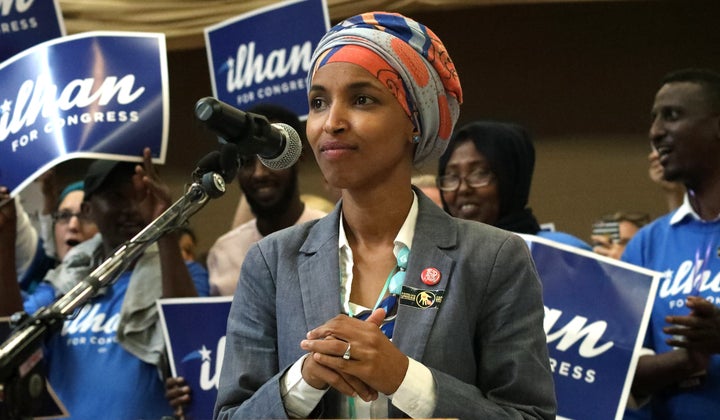 With the 2018 primary season over, it's official: Women have made history and shattered records, winning major party nominations in record numbers.
A total of 234 women have won Democratic or Republican House nominations this year, up from the previous record of 167 women in 2016. Democrats also hit a record number of female nominees, while Republicans fell short of the record they set in 2004.
On the Senate side, 22 women are major party nominees, beating the 2012 record of 18. Both Democrats and Republicans set records for female Senate nominees this year.
Much of the energy around women running for office has come from the Democratic side of the aisle. Seventy-eight percent of this year's female House nominees and 68 percent of female Senate nominees are Democratic.
"We are certainly on track to see a record number of women in the 116th Congress, but achieving gender parity in Congress will take more than one election cycle," said Debbie Walsh, director of the Center for American Women and Politics, which compiled the data.
Women are also set to make history individually, as well. Some examples:
New York Democrat Alexandria Ocasio-Cortez, 28, is set to become the youngest woman ever elected to Congress.

Stacey Abrams (D) of Georgia could become the nation's first black woman to serve as governor.

Michigan Democrat Rashida Tlaib (D) and Minnesota Democrat Ilhan Omar would be the first Muslim-American women in Congress.

Arizona will get its first female senator ever, since the race is between Rep. Martha McSally (R) and Rep. Kyrsten Sinema (D).

Deb Haaland (D) in New Mexico and Sharice Davids (D) in Kansas could become the first Native American women in Congress.

Connecticut's Jahana Hayes (D) and Massachusetts' Ayanna Pressley (D) are likely to be the first women of color in their states' congressional delegations.
Support HuffPost
The Stakes Have Never Been Higher
Popular in the Community