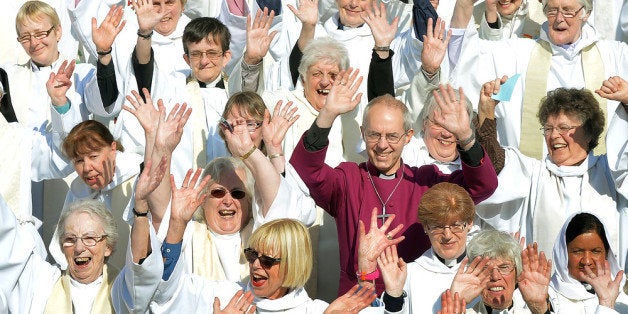 The Church of England celebrated its 20th anniversary of the ordination of women priests on May 3, 2014, with a joyful procession from Westminster Abbey to St Paul's Cathedral, reports the BBC. Over 3,000 people marched to St. Pauls, according to the cathedral, and every woman ordained in 1994 was invited.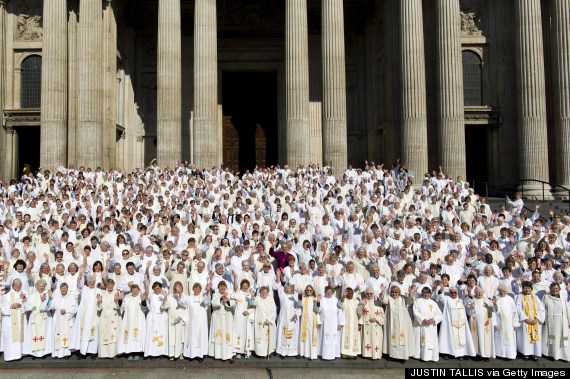 "As a representative of that institution, I want to thank those here today whose costly loyalty, whose scars, make this celebration possible, and I want to say personally how I grieve that it cost so much, to apologise for my own part in that hurt," he said.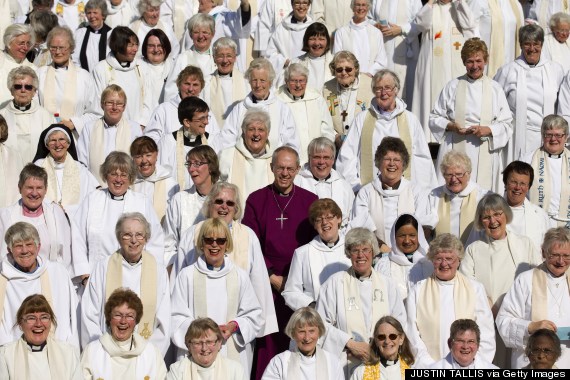 A third of the Church of England's clergy are now women, according to the BBC.
Welby also spoke about the need for greater progress and change. "We are not there yet; we never will entirely be there. But we celebrate how far we have come, let us be mindful of the distance yet to travel," he said. "Today is a time of celebration, but never of complacency."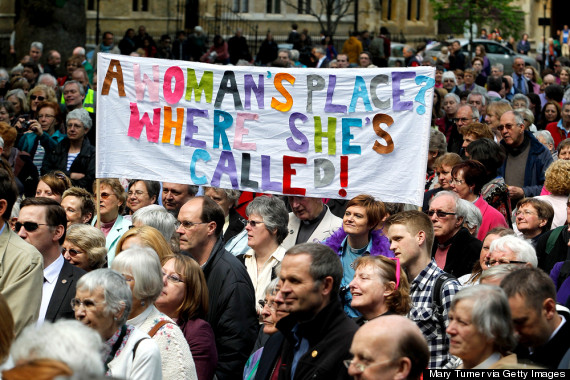 More changes are coming, as the church's General Synod voted last year to approve the ordination of women as bishops. However, some observe that female Church of England clergy members are still struggling for equal treatment, with regards to status and pay. Professor Linda Woodhead of Lancaster University told the BBC that women make up half of unpaid clergy and only a third of paid clergy.
The women were all smiles as they reflected on how far they'd come. "For most of us it has completely changed our lives," commented the Reverend Claire Herbert, a lecturer in inclusive theology. "It's so fantastic to be surrounded by women because we usually don't see each other all that much."
See photos from the celebration here:
PHOTO GALLERY
Celebrating Women Priests
REAL LIFE. REAL NEWS. REAL VOICES.
Help us tell more of the stories that matter from voices that too often remain unheard.