On her Fox show "Garbage Time," Nolan ridiculed the article, which appeared on FoxSports.com blog Outkick The Coverage and features such sage advice for snagging a husband at a gold tournament as "take off the Lilly Pulitzer skort and golf shoes" and "stay true to the task at hand."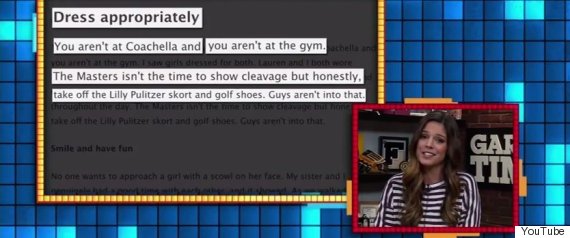 The blog's author finishes with, "Let's be honest. You aren't there for the golf."
Nolan emphasizes how ridiculous the article is for a number of reasons, including the fact that the article is posted on a sports site -- presumably targeting an audience (both male and female) who is actually interested in sports.
"Not every women goes to sports events to find a husband," she says. "But there are two to three percent that do, and they deserve to have articles geared to their interests on sports websites they'll never visit, just in case they end up there by accident."
Reality check: There are many women who genuinely enjoy sports, and attend sporting events because they are legitimate fans. There isn't any data on the number of women who go to sports events to troll for husbands, but it's probably pretty low.
"The only problem I have with this piece is that it only tells women how to find a husband at The Masters," Nolan says in conclusion. "What about all the other sporting events?!"
Related
Before You Go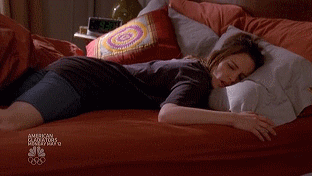 8 Things People Would Choose Over Sex
Popular in the Community