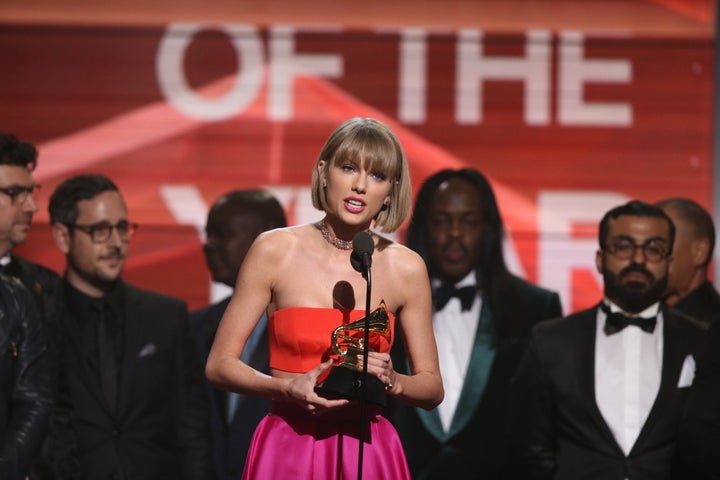 In February, Taylor Swift took the stage at the 58th annual Grammy Awards to accept Album of the Year on behalf of the large team behind her highly celebrated album "1989." During her speech, Swift touted a message of female empowerment, encouraging women to take credit for their own success.
"There are going to be people along the way who try to undercut your success or take credit for your accomplishments or your fame. But if you just focus on the work," the pop star said, "[someday] you will look around and you will know it was you and the people who love you who put you there. And that will be the greatest feeling in the world."
Swift hoped to encourage women to take credit for their own success. The message was well-intentioned, but diluted somewhat by the people surrounding her: a large number of producers, all of them male. Quickly, the criticism started to fly online -- why couldn't such a powerful female pop star, especially one as publicly feminist as Swift, find some other women to collaborate with?
But the truth is, the low number of women involved in the making of "1989" is actually fairly high by industry standards. A group of 19 people, aside from Swift, are credited with making the album. Included are two women: Imogen Heap and Laura Sisk. And while neither of the women appeared behind Swift at the ceremony, their presence in the studio meant that nearly 11 percent of those involved in creating "1989" were female. A sad number, but even more tragic is that it is still better than the gender balance in the industry at large.
For the few women in those technical roles, their daily work life is sometimes flavored by skepticism from their male peers: Is she really here to work?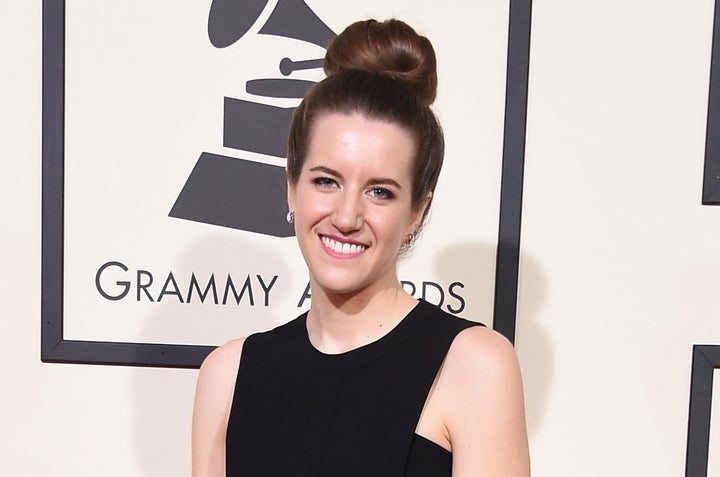 "A lot of people assume I'm someone's wife or girlfriend when they first see me in the studio," Sisk, a sound engineer who's worked with pop stars including Carly Rae Jepsen and Shakira, told The Huffington Post in an email. "I've gotten used to giving overly technical explanations of why I'm doing what I'm doing, because I'm always questioned at every step."
A few things to ponder when considering the state of female producers in the music industry: There are so few of them, we couldn't find a single stock photo showing a lady on the technical side of the booth. There are so few of them, women in the industry are often asked whether they're really getting help from a man. But most important, there are so few of them that audio recording associations haven't bothered to count their number in over 15 years.
Look at the website for Women's Audio Mission, a nonprofit dedicated to supporting women in audio production, and you'll find a statistic that says only 5 percent of people who work in the production of music, television, news and film are women. It's a figure occasionally referenced by media, and sometimes mumbled within the industry. (If music professionals don't know the number of women producers exactly, they're at least well aware there are not many.)
When reached for comment, WAM founder Terri Winston told HuffPost that "5 percent" number was actually an estimate made by the Women in Audio Committee of the Audio Engineering Society back in 2000. Today, Winston's organization believes the number is even smaller than that, based on attendance at Audio Engineering Society conventions.
"It is still too small of a number to spend time measuring," Winston wrote in an email. A representative from the Audio Engineering Society agreed, noting that time spent counting could be better spent on educational efforts. AES, which serves audio engineers and those in the "allied arts," does not keep any more recent statistics on women producers, either, although a separate representative told HuffPost that 7 percent of AES members are women.
The number aiming to enter the field may be slightly higher. Susan Rogers, former producer for Prince and current professor at the Berklee College of Music, which offers a major in music production and engineering, put the number of women in those classes at around 10 to 15 percent. But in professional studios, there are signs that there are even fewer women that that.
Asked how many female producers she knew of, Shakari Linder, a female music producer who goes by TRAKGIRL and has earned credits with Timbaland and Omarion, among others, told HuffPost, "I can count on my hand, actually -- probably five."
Early on, Linder explained how she built mental "armor" to defend against subtle accusations against her professional abilities.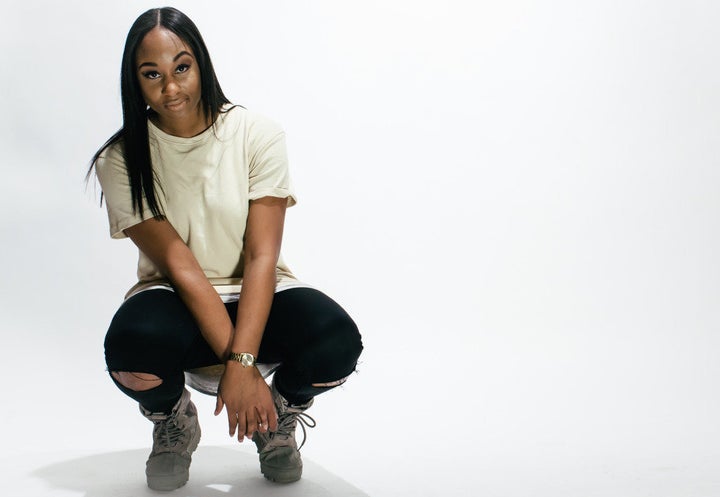 "Coming up, some men view women as, 'Oh, they don't know what they're talking about,'" she said. "Once you hit that play button, it's a whole different story."
While there is an undeniable lack of female producers, any attempt to count their number would likely be complicated by the absence of any agreed-upon definition of what a "producer" does. Some involved in the production of audio identify as "engineers" taking on sound boards, while others have little technical expertise, focusing more on fostering working relationships between other producers. Still others might also be considered musicians. Some who do production work, including some women, therefore may not self-identify as such.
Album credits full of male names may also create the false perception of a male-only field that precludes women from joining in or getting credit when they do. Sisk recalled an incident where, after a week of recording, editing and mixing an artist's work in the small confines of a studio, the artist sounded shocked to hear that she was actually serving as the audio engineer on his album. (Upon its release, she wasn't credited.)
Claiming a producer credit for oneself can take a lot of confidence, according to Esthero, a singer who involves herself in every aspect of production. That's a bold quality that she believes may not always come naturally.
"I have the audacity to call myself a producer," Esthero explained. "I have the ego to be like, 'Wait a minute! I did that. I participated in that. I made those choices. All those compliments you're getting -- I did that!'"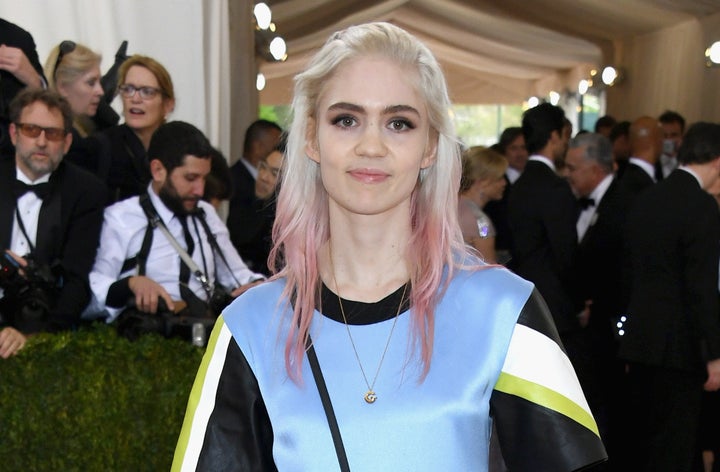 WAM, which counts about 850 women members, is one of a small handful of organizations working to ensure women consider audio recording a viable career option, having trained thousands of women over the past decade and placed them in professional roles. Another women-focused organization, Women in Music, offers panel discussions and networking events for women involved in music as producers, managers, attorneys and label executives.
It will take many more women to consider a career in music production for the gender imbalance to right itself. But changing the perception of behind-the-board roles as the realm of men is also a much-needed step.
In an interview with NPR, the singer Claire Boucher, who goes by Grimes, explained how making songs with other people is a gendered experience. Women, historically, create the "top line," or vocal melodies, while men take care of the beats. Despite her experience in production, Boucher said she wasn't allowed to touch a computer in those cooperative songwriting environments.
"I came in with experience as a producer and I wasn't allowed to produce -- so how could any woman who didn't have experience as a producer ever learn how to produce?" Boucher told NPR. "If there are stereotypes of, 'Women do certain jobs in music and men do certain jobs,' the way the studio works, it's not easy to escape that."
Maxwell Strachan contributed reporting.
Before You Go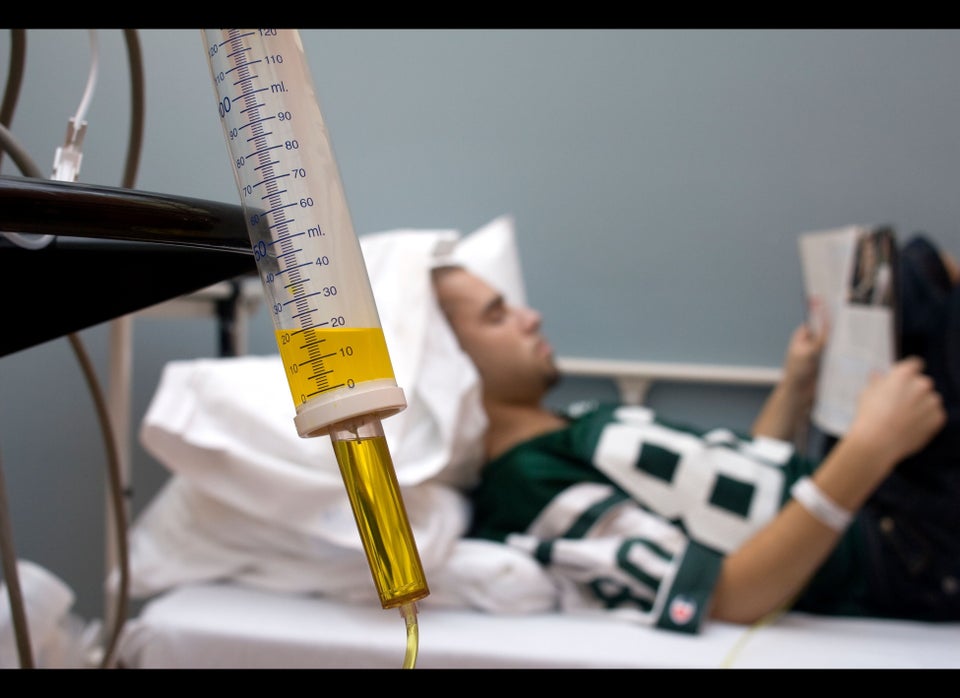 11 Health Benefits Of Music
Popular in the Community