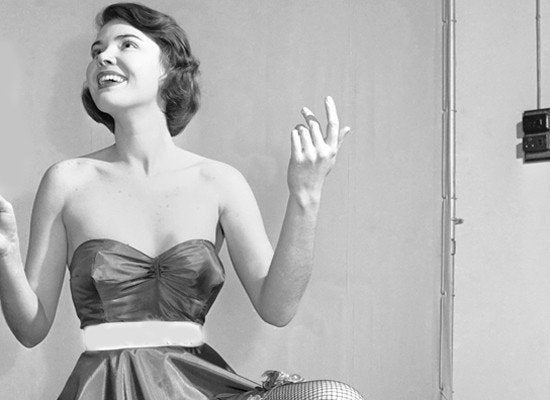 We all know that conventional gender roles are a thing of the past, but some taboos linger. While it's not unheard of for a woman to propose to her boyfriend, it runs contrary to the cultural norm. With no such established traditions for women, a woman can propose in whichever manner she'd like, but still runs the risk of taking a misstep on this still unconventional path. There are many gray areas of the engagement process, but these dos and don'ts can help a woman navigate through them.

Consider his parents' feelings. A woman shouldn't feel pressured to "ask for his hand," but she should let her future in-laws know she's planning to pop the question. Explain to his parents how much their son means to you and all the ways you would be a loving and supportive partner in life. Even if you know his parents would approve of you being married, it's still a good idea to fill them in on your plans to propose. Their son getting engaged is a big moment for them, too.

Think twice about the ring. A ring doesn't necessarily have to be part of the proposal. While giving him a ring is a sentimental symbol of your promise to be married, you can alternatively present him with something else of emotional value or even go for something humorous. Anything that represents the commitment you are making to him can be substituted for a ring.

Setting is key. Picking just the right moment and setting for the proposal is important. It's going to be a moment neither of you ever forgets, one you will describe countless times to family and friends. Consider how you think he will react when you're deciding between an intimate proposal in private, or a grand gesture on the Jumbotron of a sporting event.

Prepare for the post-engagement. Try not to brag to his buddies about how you pulled off the proposal. His ego might feel a bit bruised if you do, and his buddies might give him a hard time for not proposing himself. If he does feel a little emasculated or embarrassed, give him an opportunity to share his feelings.
And, let's face it, guys still need help in the proposal department, too. Here are a few proposal tips that are useful for men and women:

Talk about your future. Deciding to get married shouldn't be a snap decision. It should unfold organically over a period of time, and both of you should feel 100 percent confident in the decision.

Ask friends and family. You should only share your intentions to propose with those individuals you know well and your spouse-to-be knows even better. If a friend or family member feels strongly that your mate wouldn't like to be proposed to, or just isn't ready to get married, seriously take that feedback into consideration.

Timing is everything. Make sure the timing is right in terms of what your spouse-to-be's schedule or workload is like. If they seem particularly stressed or preoccupied, wait until that passes. You want the moment to be a serene time for both of you where you're focused on building your life together. Remember that once you're engaged, your families might immediately start putting pressure on you to set a date for the wedding.

Get Inspired. This is probably going to be the most romantic thing you will ever do (aside from the wedding), but if you're not particularly creative, coming up with a big idea for the proposal can be stressful. I suggest watching movies for inspiration, or search proposal videos on sharing sites like You Tube and Vimeo.
Marriage proposal videos are some of the most watched viral videos on the web, and there's an IBEROSTAR contest now that is searching for "The Most Epic Proposal Ever." Want to enter? Click here!