The U.S. women won the 4x100-meter relay race on Friday at the Rio Olympics, a day after a missed baton handoff nearly dashed their gold medal hopes.
With a time of 41.01 seconds, the team ― sprinters Allyson Felix, English Gardner, Tianna Bartoletta and Tori Bowie ― bested Jamaica, which took silver, and Great Britain, which won bronze. Jamaica finished in 41.36 seconds, and Great Britain with 41.77, according to The New York Times.
The Americans very nearly didn't make the final.
In the qualifying round early Thursday, just before she would have handed the baton to Gardner, Felix was hit by a Brazilian runner who had veered into the wrong lane. The Americans dropped the baton, but Felix, displaying a veteran's knowledge of the rules, told Gardner to keep going.
Gardner picked up the baton and ran. The team finished the race with a time of 1 minute 6.71 seconds ― too slow to advance to the final.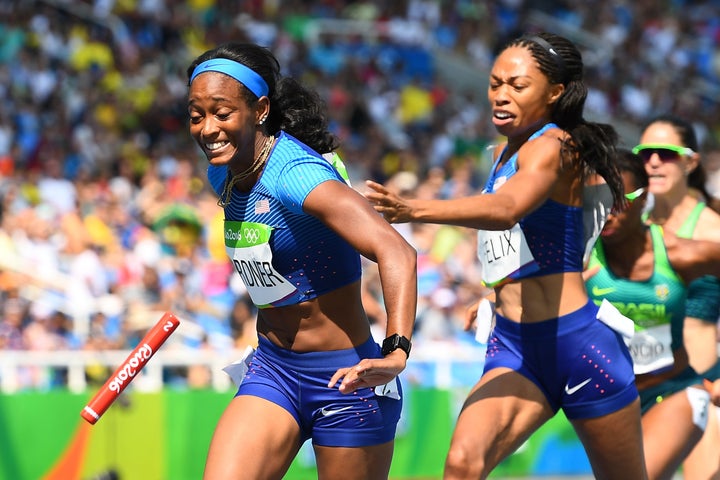 But all was not lost. "I just know that if something is protest-able, you have to finish," Felix told NBC Sports after the disastrous first run.
The American team filed a complaint through the International Association of Athletics Federations, track and field's governing body, and was granted a do-over. On Thursday night, alone on the track, they ran the 400 meters in 41.77 seconds ― the fastest in Round 1, just ahead of Jamaica's 41.79. The Brazilian team, meanwhile, was disqualified for crossing into another lane.
You can watch Team USA's re-run ― in a fairly empty stadium ― below:
The Americans' new time bumped China out of the final. China had initially tied Canada with a time of 42.70 seconds, but, broken down to thousands of a second, Canada came out slightly ahead.
For more Olympics coverage: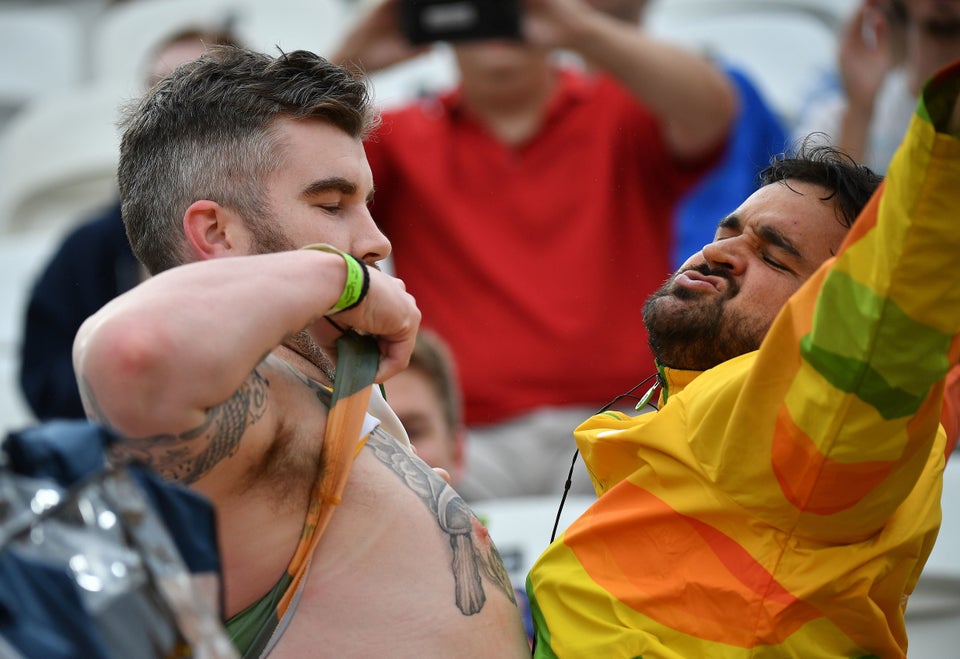 Photos Show Olympics Fans Are The Best Fans