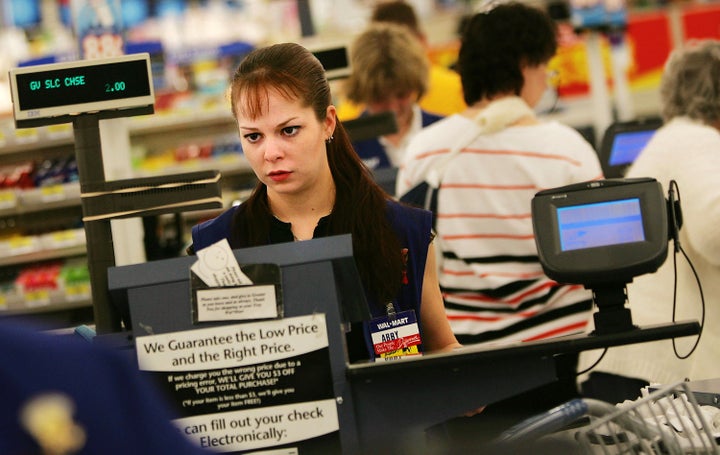 In a time when jobs are scarce, retail is one of the few industries hiring -- creating about 500,000 temporary jobs this holiday season, according to the National Retail Federation. But for women taking on these jobs, their pay may be less than that of their male colleagues.
Women retail workers earn an average of $9.77 an hour, compared to the $10.64 an hour earned by men, according to a new survey of 435 retail workers in the New York City area conducted by the Retail Action Project and the Murphy Institute. One dollar can make a significant difference when it comes to salaries that barely cover the cost of living. Retail workers of both sexes make less than what the Living Wage Project considers to be adequate to live in New York City -- $11.86 an hour.
"It continues to shock me that even in a female dominated industry, women are earning less than men," Stephanie Luce, one of the authors of the report and a professor at the City University of New York said in a statement.
In retail, women make up 64 percent of low paid "frontline" cashier and stock clerk retail positions, according to a 2008 study from the Ford Foundation's Economic Development Program. Meanwhile, they make up a mere 33 percent of higher paid management positions.
Janet Ortiz of Brooklyn, New York, held one of these "frontline" jobs for nearly four years, working as a sales assistant at Tommy Hilfiger. Ortiz was happy when she first got the temporary job at the chic boutique in SoHo that paid $12 an hour. As a worker during the 2007 holiday season, she didn't even complain when the company failed to pay her overtime.
"I was paying rent and I didn't want my hours to be cut," said Ortiz, 27. "I needed to stay."
But the next few years with the company proved difficult. Ortiz's wage was nearly stagnant -- rising only 63 cents in almost four years. Her pay also didn't come with insurance and benefits. Ortiz was repeatedly denied requests to be re-classified as a full-time worker who would have access to company health insurance.
The Tommy Hilfiger U.S.A., Inc. did not respond to multiple requests for comment by deadline Thursday.
Numbers show that many women suffer a similar plight as Ortiz. According to the Retail Action Project survey, women retail workers are less likely on a whole to get promoted or receive benefits than men. Thirty one percent of men surveyed received health benefits, compared to 28 percent of women.
Similar results were found for paid time off -- with 51 percent of men receiving it compared to 43 percent of women. Few members of either sex received any paid sick days.
Temporary positions, like the 500,000 jobs retailers are offering this holiday season, provide even fewer benefits than standard retail work. But in a bad economy, few have any choice but accept the hours, pay and benefits they are given -- whether equally distributed or not.
Janell Ross contributed reporting to this post.
Related
Before You Go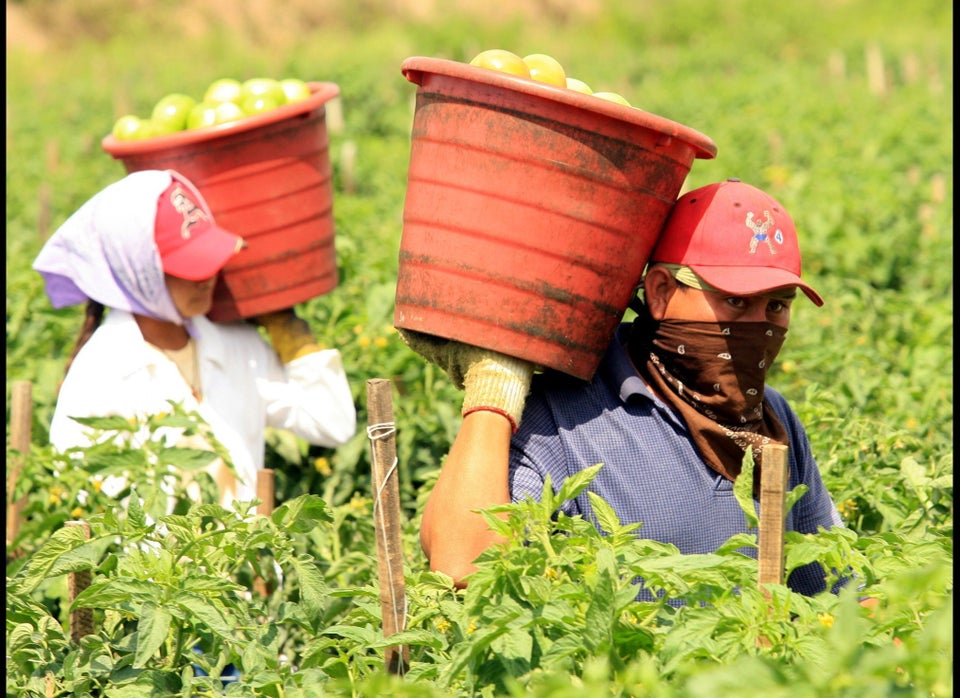 Lowest Paying Jobs(CLONED) - voting off
Popular in the Community