Women serving in the House of Representatives made up only 19.6 percent of lawmakers in 2017, but that number could change after the 2018 midterm elections.
A record-setting 309 women have filed to run for U.S. House seats this year, The Associated Press reported on Thursday. That number is expected to grow. Half the states still have open filing periods, and The Cut's Rebecca Traister reported in January that an estimated 390 women are planning to run for House seats this year.
While it's admittedly a long path from filing to run for a seat to actually getting elected, Thursday's record shows an energized wave of women calling for change since Hillary Clinton's presidential loss, President Donald Trump's win and the 2017 Women's March. The past several months have also inspired women to speak out as anti-harassment movements like Time's Up and Me Too dominate headlines.
Last year, EMILY's List announced that an "unprecedented" number of women were inspired to run for office after Trump's election. At the time, EMILY's List President Stephanie Schriock told The Washington Post that the organization had heard from more than 11,000 women in all 50 states — with a few dozen seriously considering House races. The group says it's helped elect more than 100 Democratic women to the House since its founding 30 years ago.
Lauren Baer, who served as a senior policy adviser to Clinton and John Kerry in the State Department, is one of two Democratic candidates hoping to get elected.
She filed this year to challenge Republican incumbent Rep. Briant Mast in Florida's 18th District, where Trump beat Clinton by 9 points. Democrat Pam Keith, who ran for Florida's open Senate seat in 2016 and lost, is also challenging Kast.
"I have a daughter who was born two weeks before Donald Trump was elected president, and I think just about every day about her future and my responsibility for creating the kind of world I want her to live in," Baer said on MSNBC on Thursday.
The AP reported that the majority of women running are Democrats, but noted that some Republican women have filed to run as well.
Before You Go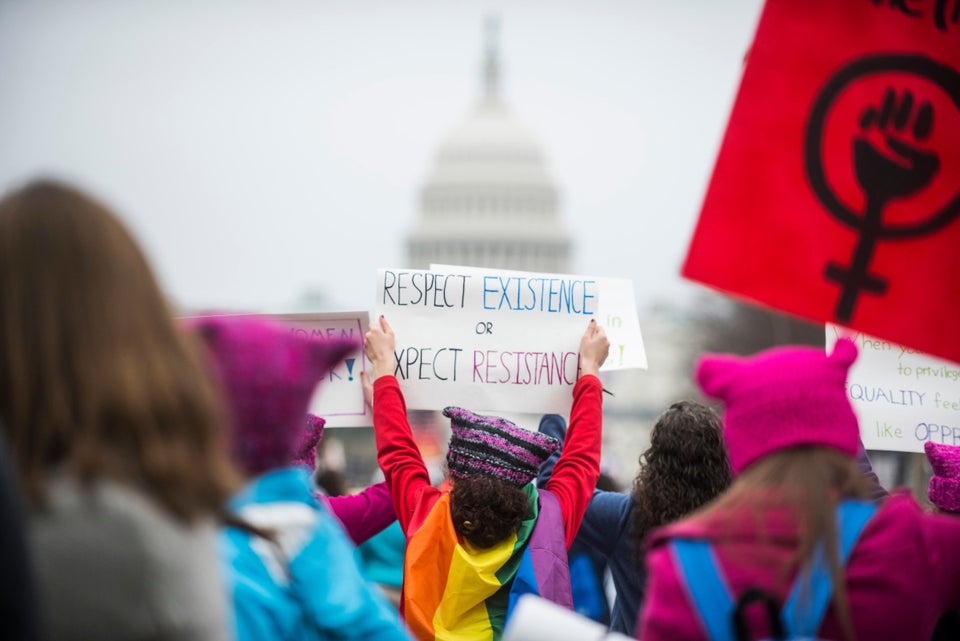 Feminist Signs From The Women's March On Washington
Popular in the Community