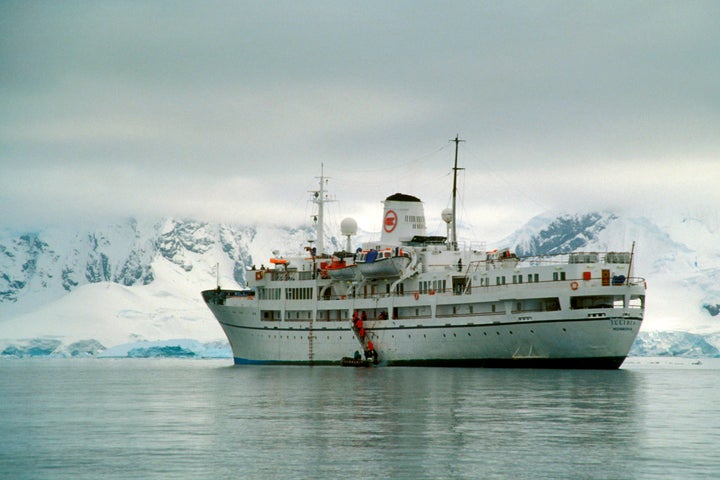 Two former graduate students from Boston University have alleged that they were sexually harassed by BU professor Dr. David Marchant in the late 1990s during respective academic research trips to Antarctica. The allegations came to light on Friday in a report for Science magazine. 
According to Science, Jane Willenbring and Deborah Doe are speaking out because they no longer fear retribution.  
Willenbring, who is now 40 years old and a tenured associate professor at the Scripps Institution of Oceanography, part of the University of California, San Diego, alleges in the complaint to the university that during a 1999 field visit to Beacon Valley, Marchant repeatedly harassed her. He reportedly encouraged her to sleep with his brother, who was also on the expedition; called her a "slut" and a "liar"; and greeted her every morning by saying, "Today I'm going to make you cry."
"Most days, I would listen to long discussions about how I was a 'slut' or a 'whore,'" Willenbring wrote in the report. 
Marchant also allegedly threw rocks at her whenever she urinated, so she would go days without drinking water, later developing a urinary tract infection. Toward the end of the trip he also is alleged to have repeatedly pushed her down an icy slope because she hadn't cried that day. 
Most days, I would listen to long discussions about how I was a 'slut' or a 'whore.'

Jane Willenbring
Doe, who opted to remain anonymous, reports that she too was victim to Marchant's harassment in the late 1990s, also on a trek to Antarctica.
She'd initially written a letter of support for Willenbring, but turned that letter into her own formal complaint. "He repeatedly called me a 'c**t,' among many other insults ... (bitch being the most common) that were invoked on a daily basis or more ... He would crow that he could say absolutely anything he wanted to because we were 'in his domain,'" she said, according to Science. Doe also alleges that he threatened to ensure she never got funding if she were to finish her doctorate. 
"I distinctly remember standing there, aghast, in my red down jacket and black wind pants, watching my career and life plans dissolve as Dr. Marchant smiled triumphantly at me," she said.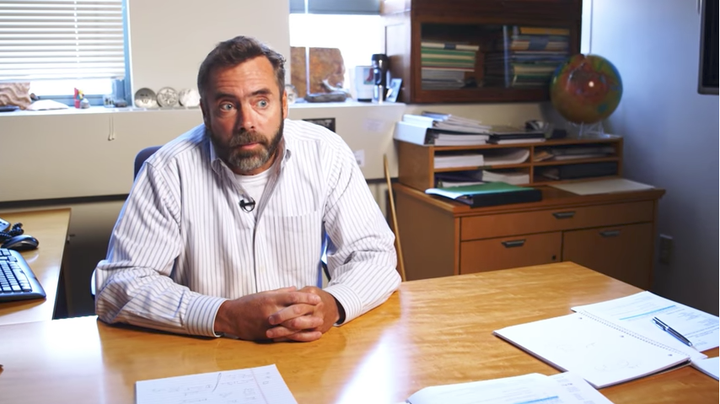 Hillary Tulley, a high school teacher from Illinois who witnessed Marchant's behavior during a National Science Foundation-funded program called Teachers Experiencing Antarctica, wrote a letter supporting Willenbring and Doe in which she detailed her own experiences with Marchant. 
Marchant apparently refused to take Tulley, who was the only woman on that particular expedition, seriously. 
"Talk during [group] meals ... always included relentless, snickering mentions of my advanced age (I was 43), my small breasts, and other failings, always initiated by Marchant," she wrote. "All my attempts to steer the conversation to science were shut down."
Letters of support for both Marchant and his accusers have poured in. One of Marchant's former graduate students who had also traveled with him to Antarctica denies that the allegations align with his character. 
"I ... sincere[ly] support ... him as an upstanding and professional individual," the student wrote in an official letter of support. 
But another former graduate student, Adam Lewis, wrote that not standing up for both Willenbring and Tulley is "one of the only real regrets I have in my whole life." He had witnessed both of them being harassed on their separate expeditions. 
"I had the chance to stand up for people," he wrote. "And I didn't."
Sexual harassment is a pervasive issue in academia, with multiple universities like USC and UC Berkeley having settled complaints this year. A 2014 report also showed that scientific research field studies are particularly ripe for harassment ― PLOS ONE, a scientific research journal, conducted a survey that showed 64 percent of respondents had personally experienced sexual harassment while doing field work, and the majority of those people were trainees at the time. 
UPDATE: BU confirmed to HuffPost that Marchant is under investigation as per Title IX procedures, and Marchant did not respond to HuffPost's request for comment. 
Check out the whole Science magazine report here. 
Calling all HuffPost superfans!
Sign up for membership to become a founding member and help shape HuffPost's next chapter
BEFORE YOU GO
PHOTO GALLERY
Women Who Reported Sexual Harassment