 WASHINGTON -- The 113th Congress will have 20 female senators, the most ever in U.S. history.
Joining the Senate will be Republican Deb Fischer (Neb.) and Democrats Tammy Baldwin (Wis.), Heidi Heitkamp (N.D.), Mazie Hirono (Hawaii) and Elizabeth Warren (Mass.).
All six Democratic women up for reelection -- Sens. Maria Cantwell (Wash.), Dianne Feinstein (Calif.), Kirsten Gillibrand (N.Y.), Amy Klobuchar (Minn.), Claire McCaskill (Mo.) and Debbie Stabenow (Mich.) -- won their races.
Rep. Shelley Berkley (D-Nev.) lost her Senate race to incumbent Dean Heller.
Five Republican female candidates lost on Tuesday. Wendy Long ran against Gillibrand, Elizabeth Emken went up against Feinstein and Linda Lingle ran against Hirono. Linda McMahon in Connecticut and Heather Wilson in New Mexico also lost.
There are currently 17 female U.S. senators, which had also been a record number. Sens. Kay Bailey Hutchison (R-Texas) and Olympia Snowe (R-Maine) are both retiring, meaning the next Congress will have just four female Republican senators.
Female candidates were a key part of the Democratic Party's strategy to keep the Senate, with candidates like McCaskill, Baldwin and Warren in some of the most competitive races in the country.
The Democratic Senatorial Campaign Committee, led by Sen. Patty Murray (D-Wash.), consistently touted the fact that it had recruited a record number of female candidates.
"When we started this campaign, no one, and I mean no one gave us a chance," said Murray on Tuesday night. "But we went out and built the best Senate campaigns in the history of the country. We recruited some of the highest quality candidates, including a record number of women. Democrats never let up and now we will retain our majority in the United States Senate."
"Democratic women in the Senate were the first line of defense against the Republican war on women," added EMILY's List President Stephanie Schriock in a statement. "Voters saw the role they played, and they trust them to lead on the issues that matter to women and families. That's why they sent every single Democratic woman up for re-election to the Senate back to Washington. It's an incredible testament to the good work these women do in Washington."
Issues that disproportionately affect women -- from reproductive rights to Medicare to jobs -- were front and center of the 2012 campaign. McCaskill, in particular, was facing a steep uphill climb to reelection, until her opponent, Rep. Todd Akin (R-Mo.), caused a national uproar over his remark that women who have been victims of "legitimate rape" are physically able to prevent themselves from getting pregnant.
"When women are part of the negotiation and are part of decision-making, the outcomes are just better," Gillibrand told The Huffington Post last year, discussing the importance of having female representation in the chamber. "When we have our dinners with the women in the Senate -- the Democrats and Republicans -- we have so much common ground. We agree on so many basic principles and values. I think if there were more women at the decision-making table, we would get more things done."
This article has been updated to include results from North Dakota's Senate race.
Before You Go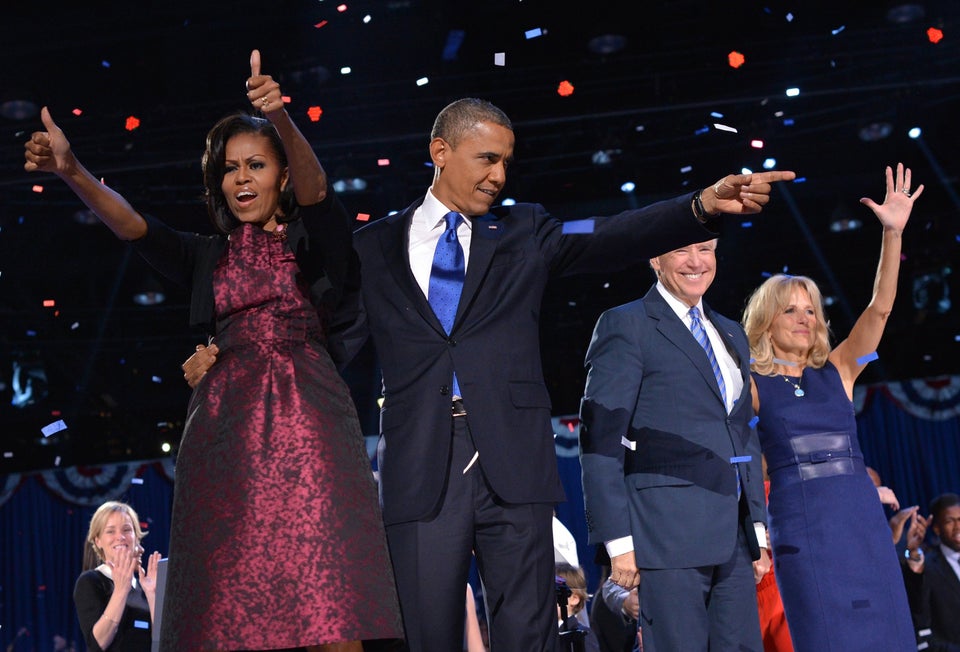 Election Night Celebrations
Popular in the Community