On social media, participants from all around the globe are sharing photos of the #MarchingShoes they'll wear tomorrow. Along with the picture, many are writing why they're marching on Saturday.
Look at all moving photos below and make sure to share your own:
"Marching for equality, body autonomy, and to end rape culture."
"Because gun violence is a women's issue & I'm a survivor."
"Stepping out for women's rights & standing against hatred & division."
"Because women's rights are human rights. And human rights are women's rights."
"I'm marching because I love my country and the constitution it is founded on."
"For our grandchildren."
"I deserve recognition for my hard work just as much as anyone else. I deserve to be paid just as much as anyone else. I deserve affordable health care. But we all deserve to feel safe and loved. No matter your gender, skin color, or religion."
"Because women's access to contraceptive choice is being cut."
"Women don't sit on sidelines when progress is at stake. We work for it + get it done."
"Our family is marching on Sat 21st to keep going forwards, not backwards."
"For my daughter & in memory of my father, born 85 yrs ago today. For what is right.
And this gem:
Related
Before You Go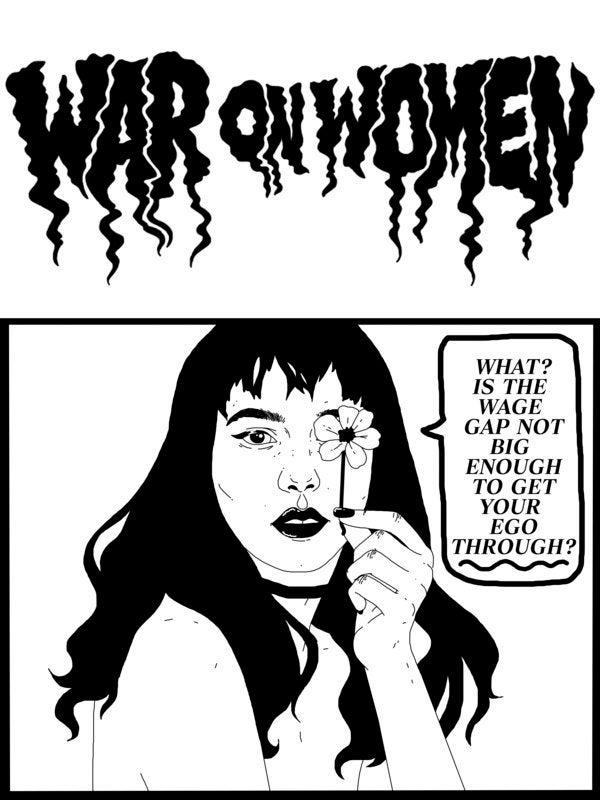 War on Women