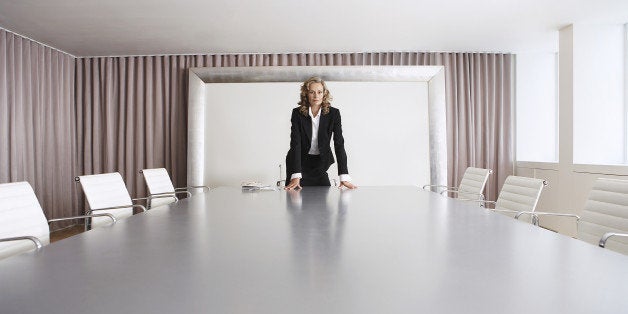 "I wonder what those chairs feel like."
The musing was voiced by a teenaged girl from Boys and Girls Club of Indianapolis. She was getting my signature after an event where I was honored to receive the Inspiring Woman Award by the WNBA, Indiana Fever team. I had shared the stage and a panel discussion with four members of the "Great Eight", a record eight, African-American women who received their Ph.D.s from the Indiana University School of Education in the same year. Talk about humbling!
The girl was staring at the cushy armchairs set in a semi-circle onstage, where the lights and microphones had only recently been removed. I had a blinding memory and immediately said to her and two friends, "Let's find out!" I pulled the girls onstage, arranged them into the chairs and got the tech pro to supply us with mics. Without instruction or encouragement, they immediately put on the mantle of panelist, leaning in, nodding, asking each other questions and sharing their opinions. It was magic. I asked them how it felt. "Great!" they said. So we all agreed they'd be in those chairs again sometime soon.
The Big Chair, the Boardroom, The Table. Those metaphors of place and power are historically and stereotypically peopled by men. And the importance of women not only taking their seats, but practicing what it's like to be there, cannot be underplayed. The memory that struck me while I talked to the girls was a story shared with me by Donna James, who kindly advised me early in my entrepreneurial career. Ms. James has broken barriers over her entire lifetime, serving in leadership positions and on Fortune 500 boards. She told me about being a young associate with a great deal of passion and ability. She had been sent upstairs to get some papers and learned that the executive boardroom was left open when not in use. She went into the boardroom, sat at the table and took it all in - she recalled thinking about what it felt like to sit there, practicing in her head what she might say or do, and getting used to the way the room looked and felt. That single experience informed her drive to excel, find sponsors and eventually sit at that table as a participant.
In sad contrast, I also remember the story of a woman who was invited to a leadership meeting at her company. Upon arrival, she immediately took a seat in the back, at the perimeter of the room. She assumed she was an observer. One seat at the board table remained empty, and eventually the organizers got annoyed, waiting for the last leader to arrive. They finally realized she was sitting in the back with the admins. They had to tell this intelligent, hardworking woman that she was the leader whose chair was still empty at the table.
We often discuss the importance of seeing someone who looks like us in a leadership position - for example, once we see another woman leading, we suddenly realize we too, could be a leader. But what about practice? My daughter wants to go into technology - so I take her to conferences, introduce her to women in tech, and have her help out at client meetings. I want her to feel at home the first time she has to step into territory where few other women may have tread. Can we give the opportunity to our girls and to ourselves to sit in the chairs? Take a minute and consider the last time you sat at the table - it may be time for you to take a field trip to the boardroom.
Related
Popular in the Community