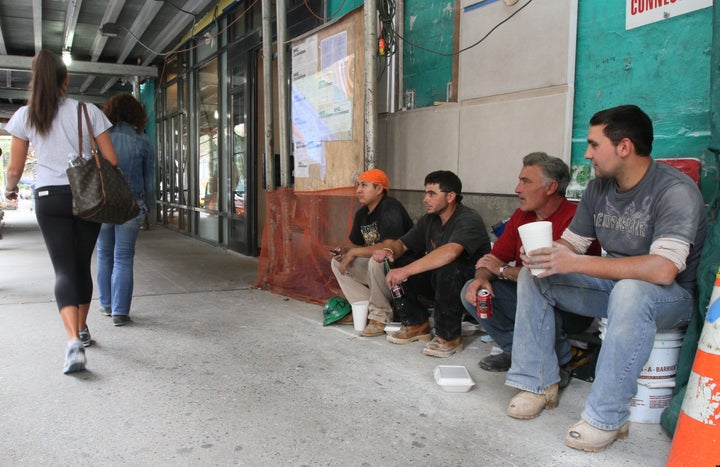 Mayor Bloomberg says women should feel safer than ever in New York City.
But some women disagree with Bloomberg's assertion that females "could walk in virtually every neighborhood in this city during the day and not look over her shoulder, and most neighborhoods at night."
At a tour of a Queens school Monday night, the mayor proudly declared: "People don't remember 10 years ago. They've really already forgotten when you couldn't walk the streets."

But Bronx resident Carla Banks said Bloomberg doesn't know what it's like for women to walk the streets.
"Bloomberg's trippin," Banks said. "This isn't the upper East Side. He's definitely out of touch with what women deal with in the Bronx."
Banks' friend, Devon Irving, agreed.
"I know the mayor doesn't have to worry about walking home from the subway, but I sure do," Irving said. "If he thinks we don't still have to watch our backs, he's crazy."
The mayor touted the city's lack of crime after Rabbi Yaakov Bender, the dean of Yeshiva Darchei Torah School in Far Rockaway, thanked him for keeping the streets safe.
But even women who live in Manhattan were suspect of the Mayor's claims.
"He's a bit off the mark," said Carson Demmons of NoHo. "I've lived in neighborhoods where I wouldn't give it a second thought during the day, but it was a whole different story at night. You still need to keep your wits about you."
Bloomberg did get some support from fellow Upper Eastsider, Theresa Ackerly.
"Yes, it has gotten better,"Ackerly said. "This nabe changed a lot. Back in the '80s, there were a lot of gangs. Mayor Bloomberg is doing all right in terms of crime."
REAL LIFE. REAL NEWS. REAL VOICES.
Help us tell more of the stories that matter from voices that too often remain unheard.