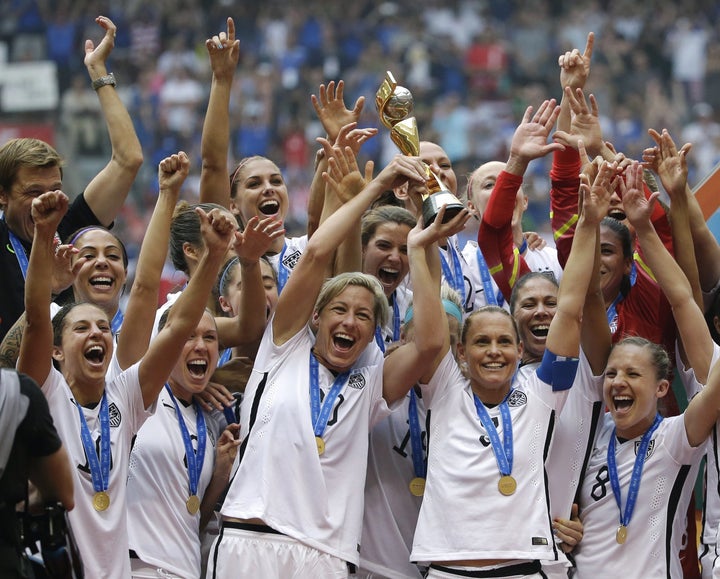 Carli Lloyd, Hope Solo and the other stars of the U.S. Women's National Team have fans in their corner when it comes to their equal pay dispute with the U.S. Soccer Federation. A lot of fans.
More than two-thirds of Americans -- 68 percent -- believe the members of the women's national team deserve to make as much money as their counterparts on the U.S. Men's National Team, according to a new poll from Public Policy Polling. Just 17 percent disagree.
The message of support holds across political lines. Eighty-one percent of Democrats say they want the women to receive equal pay, along with 63 percent of independents and even 55 percent of Republicans.
The U.S. Women's National Team has been embroiled in this dispute with the federation that governs American soccer since April, when five of the team's players filed a complaint with the Equal Employment Opportunity Commission asking it to investigate whether they had been paid unfairly.
The complaint asserts there is a 25 percent gap between what the top male players and the top female players can make, in large part due to the teams' bonus structures.
The women are paid a $72,000 salary if they play 20 matches per year for the national team, and they earn an additional $1,350 bonus for winning friendly matches. The men, by contrast, are not paid a salary but earn much larger bonuses for their matches: as much as $17,000 for a win and $5,000 for a loss. Under that structure, the women argue, a man who plays in 20 matches will make at least $100,000 even if his team loses every match, which is more than a woman can make if her team wins every match.
But the minutiae of the federation's internal finances aside, the message from other Americans seems clear: They want the women who won the 2015 Women's World Cup, and who will enter the 2016 Olympics as the favorites to win a third consecutive gold medal, to earn just as much money as the men.
Public Policy Polling surveyed 1,222 registered voters from May 6 to 9. The margin of error is plus or minus 3.2 percent. Eighty percent of participants, selected through a list-based sample, responded via the phone, while 20 percent responded over the Internet through an opt-in panel.
Before You Go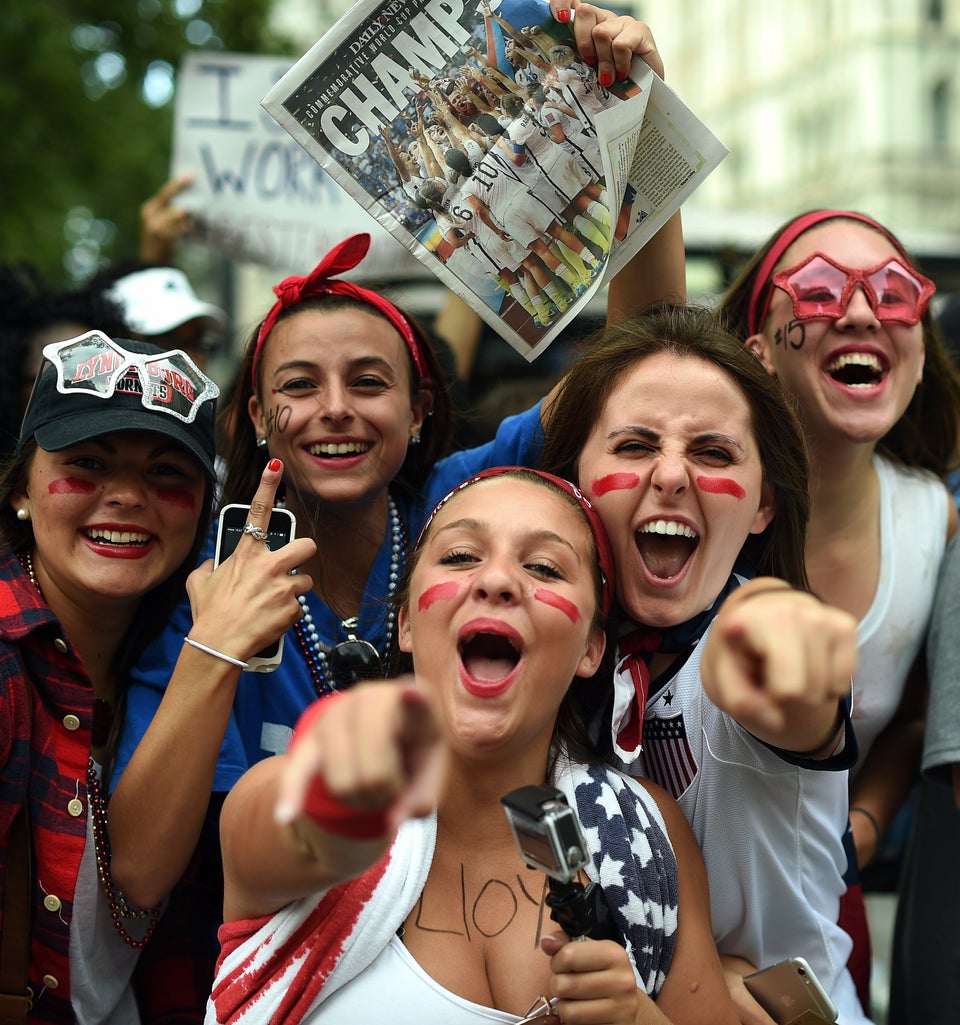 The Best Photos From The NYC Women's World Cup Parade
Popular in the Community