How do we disrupt a tech culture that's made it difficult for women entrepreneurs to access capital?
The thing is, there are plenty of talented women out there, and we need to continue to put our money where our mouths are and actually fund startups led by women. Funding disparities for women-led tech startups is a global issue. Only 10% of all global investor money goes to women-led startups, yet women-led companies yield a 35% higher return than those led by men. We've gotta do better, and that's what we're aiming to do in the Women Startup Challenge Europe.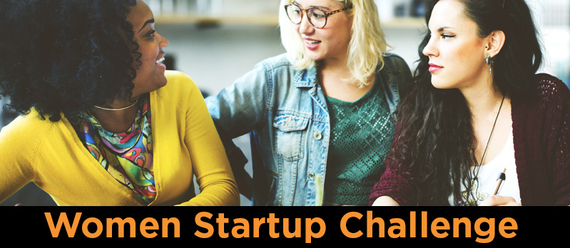 Allyson Kapin, the Founder of Women Who Tech says, pretty accurately:
"If we're going to solve the toughest problems facing our communities nationally and globally, we must foster and invest in a culture of innovation from diverse perspectives. This means helping to fund startups led by diverse founders."
The deal is, I'm a partner in the Women Startup Challenge through the Craig Newmark Philanthropic Fund, and we just launched applications for our 5th Startup Challenge and our first international competition. We're approaching this by working with tech ecosystems across Europe to find the most promising women-led startups.
The competition will feature 10 finalists pitching their ventures before a panel of tech industry executives on Wednesday, May 3, at London's City Hall, hosted by the office of Mayor Sadiq Khan.
The jurors include:
Baroness Martha Lane Fox, Founder of Doteveryone
Marie-Laure, CEO and Chairman of the Board of Directors of auFeminin.com (the world's leading internet portal for women)
Jimmy Wales, Cofounder of Wikipedia
Fatou Diagne, Cofounder of Bootstrap Europe
Martin Bryant, Community Editor of Tech North and former Editor-at-Large of the Next Web
Cathy White, Founder of CEW Communications and former Head of Communications for Tech City UK
Hussein Kaj, Founding Partner of Hoxton Ventures