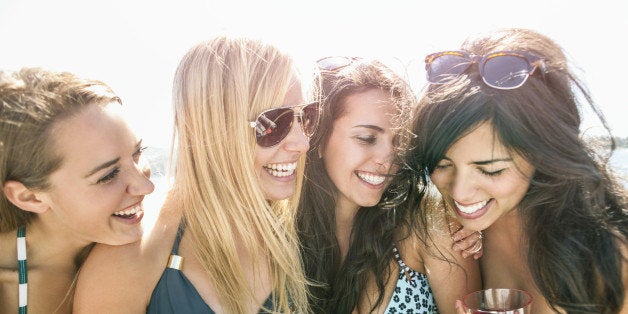 One of my biggest pet peeves in the world is when I see a woman waltz up to her friends and call out, "Hey slut!" Likewise, I also get annoyed when I'm scrolling through my Facebook feed and see pictures of women with the caption, "Out with my bitches!"
I don't know about the rest of you women, but I'm pretty sick of hearing those words in general. I don't think it's funny or cute to call my girlfriends "sluts," "whores" or "bitches." I think it's degrading, dehumanizing, and to be honest, it downright pisses me off.
If a man were to call my friend a slut, whore, or a bitch, I wouldn't think it's funny. At all. So why is it okay for women to call each other these terms?
I get that many of you don't actually think your friend is a slut or a bitch, and you're just using it as a term of endearment. But why?
First of all, I want to point out that I'm not a radical feminist. However, this issue really strikes a chord with me. As women, there are so many different issues we are uniting together to grow awareness; issues including sex trafficking, slut-shaming, sexual assault and abuse. We despise these words when they are used against us, yet we let ourselves call each other bitch, whore, and slut on a daily basis.
Unless you've been living under a rock, you will take notice that everything in today's society has to be politically correct. Which I'm totally fine with.
What's wrong with using terms that are polite and respectful towards others?
We bust our asses to use the correct gender identity terms; racial terms; and we work to be mindful of others' differences and opinions.
Yet, women are so blindly unaware of how they speak to one another.
Ladies, by using the terms "bitch" and "slut" amongst yourselves, you are sending a message to the world that it's okay if society uses these terms to describe you. Is that what you want? Is this the message you would like to send?
Why do women have to bond over slut-shaming?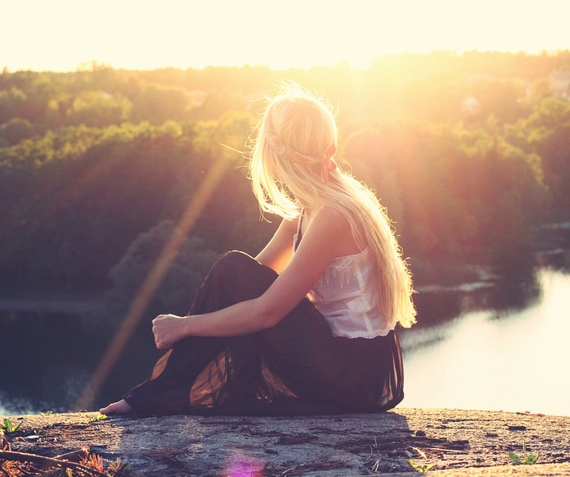 Calling each other sluts and whores breaks down into two messages:
1.) If your friend really is a so called "slut" and is sexually active with more than one partner, why do you have to identify her as that? Is her sexual activity really any of your business?
2.) Your friend isn't a "slut" at all, and you're using the term to encourage her to be one. Like I said, can't we just all go about living our own lives?
I'd like to add, I don't give a damn what you do in your free time. As long as you aren't physically or mentally harming others, I think sexuality is healthy. But ladies, these ugly words have to go. They are used to hurt, shame, and ridicule others. Clearly, I'm not a fan of "slut-shaming" and in general making judgement about other women. This calling each other a "slut" and "bitch" thing is becoming so mainstream that we almost forget what the words mean. There are women out there who ARE teased, mocked, and terrorized daily because of their sexuality. There are women out there who are HURT by those words and let society put labels on them. And it hurts like hell for those women when we use these terms over and over again.
I encourage you to use different terms when addressing one another. As women, we need to band together and support each other. We've worked too damn hard to build ourselves up to let ourselves fall and shatter our own image.
And hey. If you're not going to listen to me, at least listen to Tina Fey. She knows her shit.
"You all have got to stop calling each other sluts and whores. It just makes it okay for guys to call you sluts and whores." - Tina Fey, Mean Girls, 2004
Popular in the Community