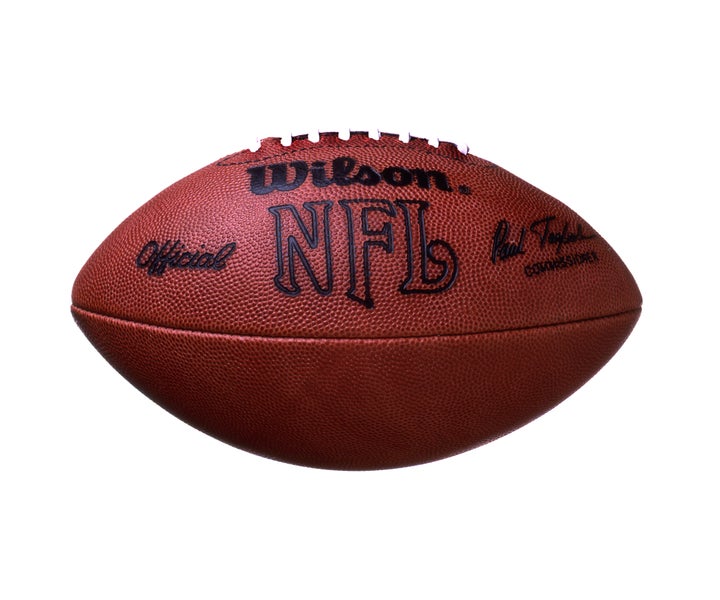 A decadent dinner at a beautiful restaurant, a picnic in a secluded spot, an afternoon together at a museum ... a weekend jaunt to Indianapolis? According to a new survey from social dating site Zoosk, a staggeringly high percentage of single women dream of being whisked away to Indy to watch the Super Bowl.
Zoosk, a dating site that had 15 million active users in March 2011 according to the Wall Street Journal, surveyed just over 1,000 of its female users about their Super Bowl-watching preferences.
The methodology here was clearly suspect -- a press release declared that 91 percent of the 1,012 women polled said that being taken to the game in Indianapolis would be a "dream date," but the question actually put to women was:
If a guy invited you to go on a date to the Super Bowl, what would you think?
a. Wow -- best date ever!
b. Not impressed, football games are not my thing.
If you're a woman who actually likes football, you're not going to choose b. Does that mean you think a weekend in Indiana is the culmination of your romantic life? Not really.
More revealing was the fact that 66 percent of women surveyed said that they tune into the Super Bowl for the game itself -- not for the halftime show or the commercials. And this time the answers choices were less leading and clearly distinct:
What's your favorite part of the Super Bowl?
a. The game, of course!
b. The halftime show
c. The TV ads
two thirds of the women surveyed answered a. Pretty straightforward. Zoosk's female users like their football.
One thing the survey didn't ask women was whether they like watching football, or the Super Bowl, at least, more than other activities -- sex, for example. Earlier this week a survey released by Babycenter showed that 80 percent of moms would choose the latter. As much as the single women of Zoosk like football, do they feel the same? We'll never know.
What do you think: Are single women into the super bowl?
LOOK: Zoosk Infographic On The Super Bowl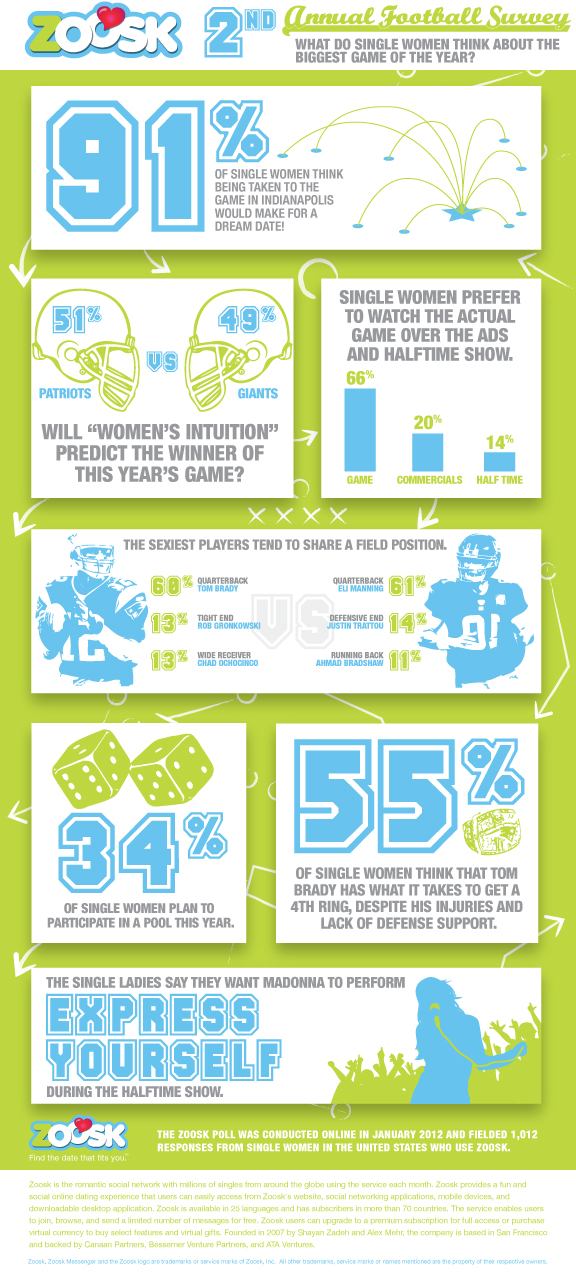 Related
Popular in the Community