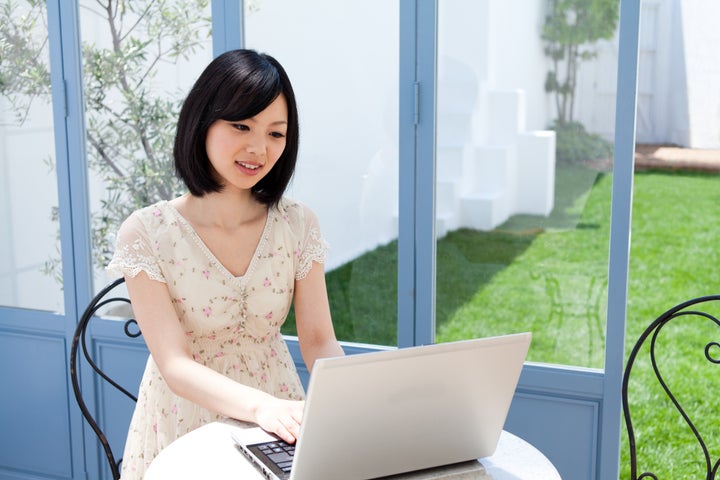 In this era, supporting women in technology is crucial. The statistics are stacked against girls and women who aspire for STEM careers and yet, role models do still exist. Even with the disparity between the numbers of men and women in science and technology, it is time to put the spotlight on those women who are making it work. In lieu of June's celebration of science and engineering month, I'd like to share my top five picks on women in technology organizations that everyone should keep their eyes on. The following organizations not only have a powerful mission to engage women in entering and then staying in technology, but also are dedicated in supporting them along the way. The obstacles are high and the stereotypes are strong -- let's start appreciating those women who break the mold.
So who are these organizations? Well, listed below are my top five picks with brief descriptions on what they are doing, why they are doing it and which women are behind the operations. The leaders in technology have taken note of these organizations and it is time you did too:

1. Anita Borg Institute The Anita Borg Institute for Women and Technology has a simple, yet strong, goal -- connecting women and technology. Their mission is to work everyday towards increasing both the impact of women on all aspects of technology and the positive engagement of technology on the world's women. Why look out for the Anita Borg Institute? Well, it is because they are changing the world for women and technology. And if you ask them why they are doing it, the answer is simple, they are women technologists and this is what they do.
Telle Whitney, CEO and president of the Anita Borg Institute, explains, "At the Institute we understand that innovative organizations must attract and retain the best technical minds -- both women and men -- to grow and succeed in today's global economy. As the demand for technical talent continues to grow, the Anita Borg Institute establishes solutions for the recruitment, retention and advancement of technical women. We engage with technical women globally through our programs and communities."
So, how can you learn more about the Institute? Their annual summit, The Grace Hopper Celebration of Women in Computing, is a series of conferences aimed to dive deep into the research and career interests of women in computing and is coming up quick. Leaders in technological fields will present their current work in computer science, information technology, research and engineering, along with special sessions focus on the role of women in technology today. Registration for the event is open until June 1st and the theme of "Are we there yet?" will be featured in Baltimore on October 3-6, 2012.

2. TechWomen/IIE TechWomen is an initiative of the U.S. Department of State's Bureau of Educational and Cultural Affairs (ECA) that aims to build bridges between emerging female technology leaders in the Middle East and North Africa with their American counterparts for professional mentorship and exchange programs. Making these connections is essential developing the female voice within technology fields worldwide.
Working with Secretary of State Hillary Rodham Clinton's vision of "smart power diplomacy" and "21st Century Statecraft," TechWomen's main mission is female empowerment through technology. The field of technology is filled with stereotypes and obstacles and TechWomen provides the new generation of women in technology sectors with the support and opportunities break down the field's current walls. It is built on the idea that we should not only help our female neighbors in technology but instead, we should also reach beyond our immediate horizon. These partnerships across oceans encourage international innovation within technology.
The TechWomen program will occur over five weeks from September to October 2012, beginning in the San Francisco Bay Area, California and concluding in Washington, D.C. Both applications for mentees and also mentors are available on the TechWomen's website.

3. National Center for Women & Information Technology (NCWIT) NCWIT, the National Center for Women & Information Technology, is a non-profit community of more than 350 prominent corporations, startups, colleges and universities, government agencies, affinity groups, and non-profits working to increase women's participation in technology and computing. Members of NCWIT's workforce, academic, K-12, entrepreneurial, and affinity group alliances tap into an infrastructure of best practices, free resources, and an amplified voice for the issues surrounding diversity and technology. NCWIT works directly with organizations to help them recruit, retain, and advance women, from K-12 and higher education through industry and entrepreneurial careers. NCWIT's research-backed resources and metrics give people the tools they need to understand and change the ratio of women's participation.
NCWIT programs focus on increasing the number of girls and women across the education and workforce ecosystem and building visibility for technical women. For example, the NCWIT Aspirations in Computing program is a technology talent pipeline initiative that recognizes and supports young women who aspire to careers in tech by providing them with community, mentoring, and opportunities for study and employment. The program has inducted over 1,500 young women since 2007 and is on-target to identify 1,000 girls annually by 2013.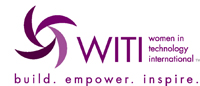 4. Women in Technology International(WITI) Women in Technology International is the leading organization for professional tech savvy women. WITI reaches out to women trying to make an imprint in technology sectors by providing them with access and support from other professional women already established in technology. After being founded in 1989 by Carolyn Leighton, WITI has grown into a global network of 2 million smart, technology-focused women with powerful programs and partnerships within both the U.S. and worldwide. How have they come so far? Well, a strong mission from the beginning is a good start. WITI has been and still is dedicated to the goal of empowering women worldwide to achieve unimagined possibilities and transformations through technology, leadership and economic prosperity.
Leighton, WITI founder and Chairwoman, further explains WITI's growth saying, "WITI grew from a small email group in 1989 to the leading trade organization for women and corporations who consider technology central to their business. For more than 20 years, WITI has evangelized the contributions of women to technology, inspired young women to choose careers in technology and worked with our partners to open their doors tow omen at every level of their organization."
To find out more about WITI and their involvement in engaging women in technology, their annual Women Powering Technology Summit will be held on June 3-5, 2012 at the Marriott Santa Clara, CA. More information is found on WITI's website.

5. Girls in Tech Girls in Tech is a fast growing non-profit social network enterprise committed to engaging, educating, and empowering like-minded, professional, intelligent and influential women to enter technology with confidence and the capacity for success. The organization's mission is founded by a strong focus on the collaboration, promotion, growth and success and this mission has developed into the creation of a variety of resources and tools available for women to augment and further support their aspirations in technology and STEM careers. While these resources are continually developing and growing, currently some include, educational workshops and lectures, networking functions, round table discussions, conferences, social engagements, and recruitment events.
As a part of the mission, Girls in Tech has launched the Girls in Tech Mentorship Program (GITm). Produced from a desire to encourage girls to not only embrace but to also enjoy and understand the importance of math, technology and science at a young age, Girls in Tech Mentorship Program not only provides programs to help girls learn basic tech skills & STEM easier but also provides exposure to entrepreneurial leaders in their communities. This exposure aids young girls in reaching out to strong role models that will help mold the future generation of tech leaders and entrepreneurs.
To learn about Girls in Tech events in your area or to get more information about what this leading tech organization is doing, sign up for at the Girls in Tech website. Also, learn more about GITm here.
The women tech organizations above are making crucial strides in diversifying technology sections and yet, they are not alone. These organizations are role models for the growing interest in women who want to contribute in bridging the gap. The successes of these organizations show that the interest is there; statistics are beginning to change and technology is being to broaden to a larger audience. These organizations build networks and create connections between women in technology and we cannot just stand by and watch them grow; instead, we should join them. There is no doubt that these organizations face various challenges each day but at least now gaining proper recognition can be crossed off of their lists. Keep your eye on these organizations and hopefully their contributions in engaging women in technological roles will inspire a new, but just as strong list, next year. Let's change the world of women in technology!
Related
Popular in the Community