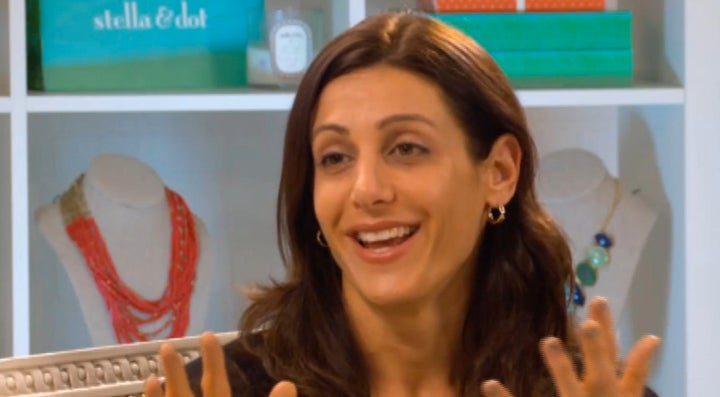 Jobs, Brin and Page, Zuckerberg. With its dorm-room wunderkinds, geeky engineers and khaki-clad venture capital types, the tech world has historically been dominated by men. By now the stats are depressingly familiar: Engineering schools are teeming with men. Women earn only 14 percent of computer science degrees at major universities. More men go on to start tech companies. Just 3 percent of startups are led by women -- who receive 1 percent of the venture capital that gets those startups off the ground. Those VCs? Only 11 percent are women. Two-thirds of venture firms do not have a single female partner.
So is Silicon Valley, the epicenter of the tech industry in the U.S., the ultimate boys' club? We put that question and more to a group of tech's most impressive female executives. They joined me in a wide-ranging conversation for Bloomberg TV's Women to Watch which airs Monday, October 1st at 9p.m. ET/PT:

Susan Wojcicki: The first woman hired by Brin and Page, now Google's Senior Vice President of Product.

Padmasree Warrior: Cisco CEO John Chambers spent a year wooing her away from Motorola. She's recently added "strategy" to her already impressive CTO title: Chief Technology and Strategy Officer.

Teresia Gouw Ranzetta: A partner at Accel Partners, she is one of only two women on Forbes' Midas List of the Top 100 Venture Capitalists. Teresia began her career as an engineer but found her calling in building companies.

Selina Tobaccowala: Senior VP of product and engineering at Survey Monkey, earned her street cred early by founding Evite.com. She is one of the few women to lead a large technical team.

Jessica Herrin: Founder of Stella & Dot, sells more than $100 million dollars of jewelry a year through her Web 3.0 blend of high tech and high touch. What's even better: She empowers her 'stylists' to run businesses of their own.

Carolyn Everson: Facebook's ambassador to Madison Avenue, helping big brands use the social network effectively. COO Sheryl Sandberg personally recruited her to be its head of Global Marketing Solutions.

Mobile, social and consumer driven, this phase of the Web is creating opportunities for a new generation of Silicon Valley stars. These women are on the leading edge of this change: creating, funding and managing some of tech's top next-gen companies. They are subtly reshaping the culture of the Valley, challenging stereotypes and emerging as a new breed of leader. On top of all that, they are all combining high-powered careers with marriage and motherhood.

As for that question "Is Silcon Valley a boys' club"? You'll have to tune it to Bloomberg TV's Women to Watch to hear what they had to say on that subject. And trust me, they had a lot to say. One topic they all agreed on? They all say Silicon Valley has a really, really great "girls club," a social network of women working as allies, friends and sources of support. One of the topics that always comes up when they are together: How do you balance a demanding career and hands-on motherhood? "Integration," they say, is the new way to think about doing both.
Take a look at what they had to say.
REAL LIFE. REAL NEWS. REAL VOICES.
Help us tell more of the stories that matter from voices that too often remain unheard.