 While much of that success can be attributed to the quality of the candidates running, key female Democratic operatives say they simply beat Republicans at the strategy game.
"We started this campaign with a healthy fear of Citizens United and what the other side was going to be able to do, so we knew after the primary that we needed to define [Republican candidates] as soon as possible," Ann Liston, a media consultant for EMILY's List's Women Vote! campaign, said during a media panel on Wednesday. "We spent our resources early, and our objective was to make sure women and independents in particular knew where [candidates] stood on these issues."
Rep. Tammy Baldwin (D-Wis.), for instance, was not favored to win her race against the popular former Gov. Tommy Thompson (R) in what seemed to be an increasingly red state. But for the first full month after the Wisconsin primaries, while EMILY's List and other Democratic campaigns spent heavily on the race, conservative super-PACs left Thompson to fend for himself.
"Karl Rove and American Crossroads left the race alone for 30 days," said Stephanie Schriock, president of EMILY's List. "It gave Tammy the ability to say who she was, what she was going to do, and that you had a better choice."
As soon as the primaries ended, she said, "I went to the board and said, 'All that money? I want to spend it now. We can raise more later. We knew were going to get outspent, but to quote Mary Poppins, 'Enough is as good as a feast.'"
Planned Parenthood and EMILY's List were outspent. American Crossroads, Karl Rove's super-PAC, spent nearly $105 million on Republican candidates, while Planned Parenthood Action Fund and its super-PAC spent about $5 million and $7 million, respectively. EMILY's List's Women Vote! campaign spent nearly $8 million. But American Crossroads only saw a 1.27 percent return on its investment, compared to about 97 percent and 80 percent for Planned Parenthood and EMILY's List.
The sophistication and accuracy of Democrats' polling systems also far exceeded those of Republicans, Liston said. "We had an entire analytics department," she said of Women Vote!. "We were able to tailor the conversation in real time based on what women were saying was important to them."
EMILY's List and Planned Parenthood repeatedly polled Republican and independent women, and found common ground on the issue of reproductive rights. "I talked to independent and Republican women, and they said, 'Where's my voice in this election? I don't see myself, I can't find anyone who looks like me.'"
By contrast, Republicans' internal polling was so flawed that GOP presidential nominee Mitt Romney did not even prepare a concession speech.
Despite securing a historic election for women, Schriock said, progressive political action groups already are preparing for the midterm elections, where gubernatorial races will determine who makes decisions about health care implementation. New Hampshire Gov. Maggie Hassan (D) is currently the only female Democratic governor in the country.
"These legislatures and governorships need to be brought back to Democratic control," she said. "We have a list of governors, and we're just going to start recruiting one at a time. We have to make sure women and families are protected through this, and more women at the table is going to make a huge difference."
Before You Go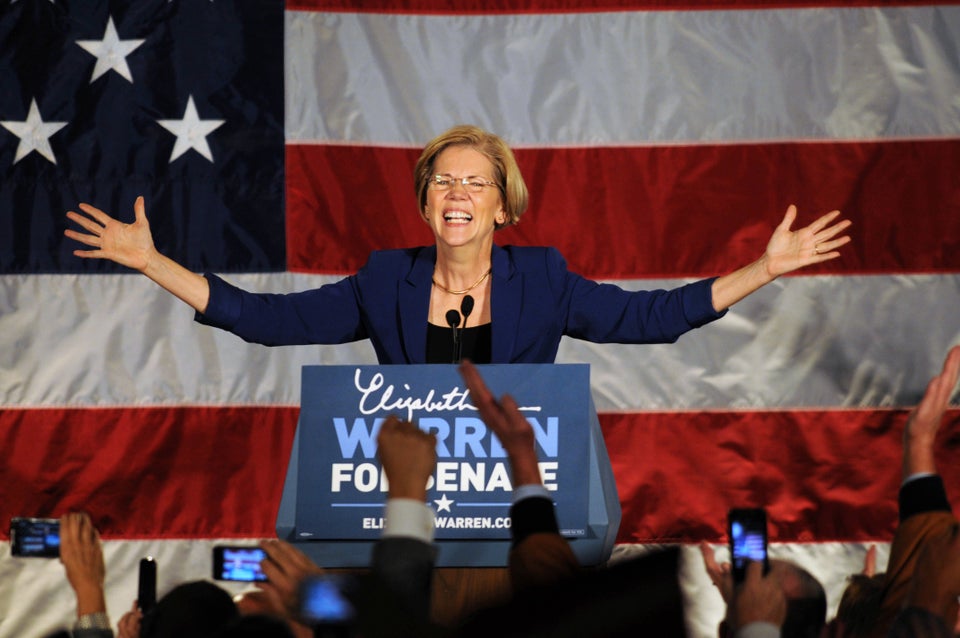 Women In The U.S. Senate
Popular in the Community