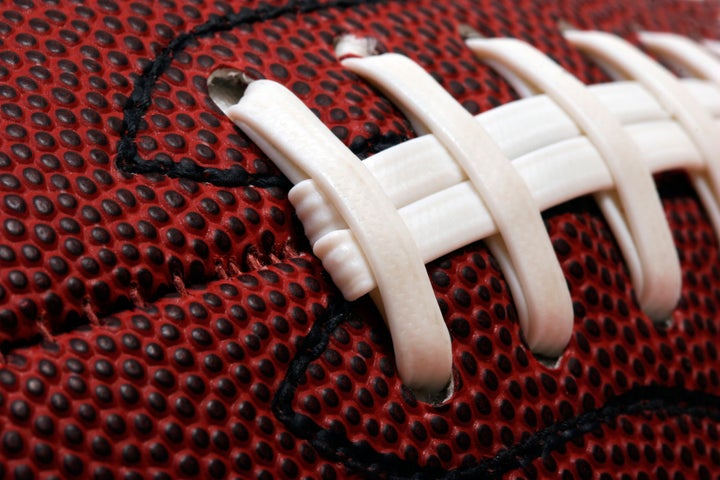 Fact: On Sundays in the fall, many women would much rather spend their Sundays predicting the plot line of a movie with a title like, "If Not For the Love of My Child: A Woman's Pain. A Lifetime Original Movie" than flipping back and forth between NFL Countdown and FOX NFL Sunday.
Fact: Some women call themselves football fans when they rarely watch games, couldn't name more than five players on "their team" and wouldn't know a first down from a fourth down.
Fact: Some women just watch the Super Bowl in the hopes that a dude who looks like this will be in a commercial.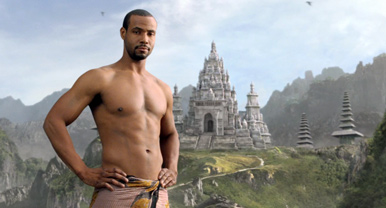 And hey... can you blame em?
As a female football blogger, I'm predictably asked well-meaning questions like, "What are women thinking about the Super Bowl?" or "What are female fans saying about this year's match-up?" It's as if the version of the game we'll be watching will be set in a mall or feature a Carrie Bradshaw voice-over. Despite the fact that women make up nearly half the sport's fan base, some people still find it hard to believe that women will be watching this Sunday's game... for the actual game.
They've probably never heard of folks like Dawn Bruno, a die-hard Patriots fan who is the organizer of the official Patriots Meet-Up Group in Atlanta. The group is comprised of hundreds of members who get together week after week to show their love for Tom Brady and the Boys. Dawn went to the Super Bowl a few years ago when her beloved Pats got upset by Eli Manning and the G-men. I'd bet this time around, the Super Bowl through Dawn's eyes means vengeance.
Maybe they went to the website of New York Giants Girl, a.k.a. Reby Sky, and spent so much time gawking at her sexy photos that they didn't read on to see that she goes to games (fully clothed) and follows her team all over the country. She just happens to look quite fabulous while doing it. After the Giants' crashed and burned in their stadium finale in 2009, she was photographed crying in the stands and had her weepy photo splashed all over the New York Post. It was not her proudest moment. So perhaps for Reby Sky, the Super Bowl through her eyes means redemption.
The truth of it all is that while women may approach football differently, in that we don't all feel a need to memorize every stat or breakdown every play, our passion and motivation for watching the game is quite often the same as your average guy who watches the game. We just plain old dig it. We love our teams, we love the unpredictability, we love the momentum swings, we love the drama. In all its touted barbarism, football speaks to so many of us because like so many of us, the sport is multi-dimensional. It is complex and it is oozing with emotion.
So why I'll try my best not to roll my eyes when asked again what the Super Bowl means through a woman's eyes, I will say this much. My team's not in it, but I'll still be watching because it's in my DNA to watch it. And if the game watching party is really good, perhaps this woman's eyes will be nice and blurry by the 4th quarter, courtesy of a few too many adult beverages.
REAL LIFE. REAL NEWS. REAL VOICES.
Help us tell more of the stories that matter from voices that too often remain unheard.