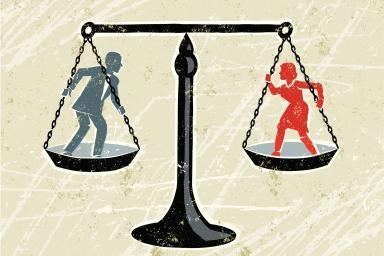 For myself and many women I know, last night's election result was traumatizing. Or rather, re-traumatizing. Many of us have been in relationships with men who see us as less than, shameful, and something to control emotionally or physically. This morning I sobbed not just because of the obvious fear of what happens now -- to our foreign policy, our Supreme Court, our rights, and the future my children will live in -- but because those men who've mistreated us are now validated by, and embodied in, our nation's next president.
We have elected a man who unapologetically glorifies sexism, misogyny and physical/sexual assault of women. How can we recover from this giant step backward in women's rights? Where do we go from here?
Above all, let's do what we do best: love and compassion. When we embrace our true nature as women, we will find an unlimited power to heal our nation. This election result is a symptom of the fear and pain (bred into anger), so many of our fellow Americans hold. We must see it, see them, and strive to lift them up to a place of truth. Education, civil rights, political reform -- this is our work. It never ends. Let us commit our hearts fully to it.
Calling all HuffPost superfans!
Sign up for membership to become a founding member and help shape HuffPost's next chapter