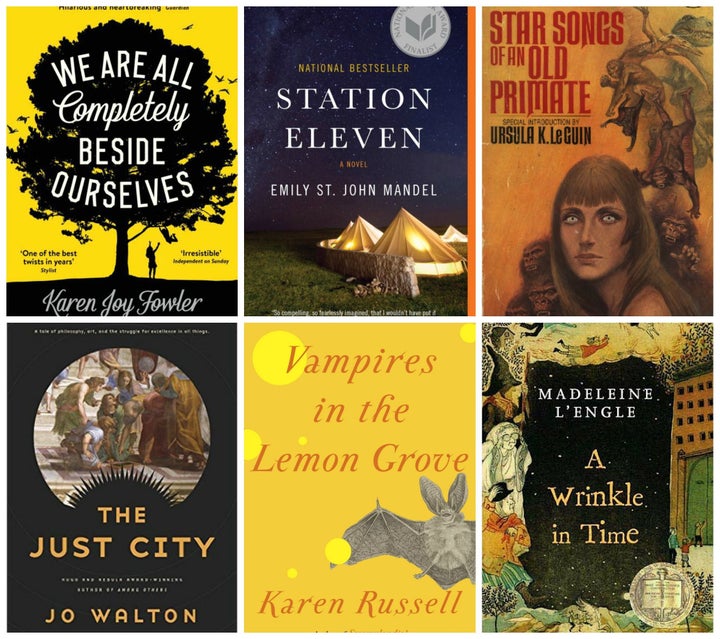 In Karen Russell's "Reeling for the Empire," a crew of girls are transformed into thread-spinning silkworms, duped by a dark and mysterious man promising a better future. Each girl spends long hours spooling her own inner, colorful cloth, only to have it collected and, presumably, sold. It's a powerful metaphor for the treatment of factory workers, and just one testament to the fantastic stories resulting from a woman devoted to writing science fiction.
Russell's girl-power conclusion is just an added bonus to her excellent plot-weaving skills, and thankfully, she's not alone in her pursuit. If you're a Margaret Atwood devotee or Ursula K. Le Guin fan, we've rounded up even more women exploring the far reaches of science fiction and fantasy.
Duchamp's short story, "The Forbidden Words of Margaret A.," is where 1984 meets V for Vendetta, wrapped up in a giant metaphor that explores how dangerous a patriarchy can be. Written like a report compiled by a journalist, the story follows the press frenzy surrounding Margaret A., a woman imprisoned for speaking and writing words so radical the government has outlawed the mere mention of her or her ideology. Alanya to Alanya, the first in a series of five books, similarly picks apart a male-dominated society, placing a "dangerous" female protagonist at its center. If you want dystopian sci-fi that features strong female characters -- get thee to Duchamp. --Katherine Brooks 
Station Eleven surprised fans of St. John Mandel by earning a National Book Award nomination in 2014. And although the finely woven dystopian story didn't take home the prize, it's worthy of recognition. When a flu-like epidemic with a remarkably fast period of decline rips across the world, few survive, including Hollywood actor Arthur Leander, who drops dead in the middle of an onstage performance of Lear. A young girl, Kirsten Raymonde, witnesses the scene, and survives the apocalypse, forming a new community with a traveling theatre troupe in the Midwest. Meanwhile, pre-chaos, a budding graphic novelist crafts a story by the same name as a title -- a sci-fi tale set on a planet not unlike disaster-addled Earth. St. John Mandel's book shifts backwards and forwards in time, illustrating the timelessness of great stories. -- Maddie Crum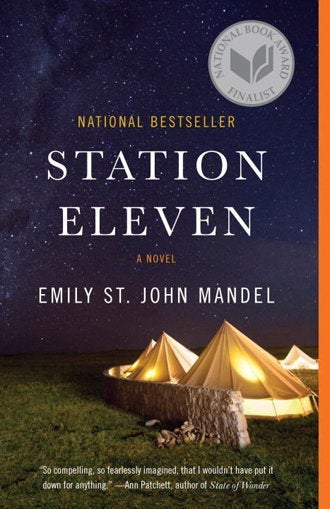 The late Octavia Butler is one of the most well-regarded science fiction writers, having snagged every award from the Hugo and Nebula to the MacArthur "Genius Grant." Born in 1947, her works explore big ideas like the stigma we attach to diseases, the realities of genetic manipulation and segregation in the United States -- disguised as futuristic, sometimes fantasy-adjacent tales that involve insect-like aliens, post-Apocalyptic humans, parapsychological vampires and time travelers. Butler's breadth of subject matter is as impressive as her unflinching desire to make sci-fi better. She was an outspoken critic of her own genre, often calling for better depictions of race, class and gender in the long-male-dominated realm. -- Katherine Brooks
For young girls today, it's not unheard of to stumble upon fantasy and science fiction stories with realistic female protagonists, inspiring them to strive for independence. But before Suzanne Collins and J.K. Rowling penned their classics, L'Engle wrote her own galaxy and dimension-hopping saga, beginning with A Wrinkle in Time. Meg Murray is unique in her normalcy -- she's not beautiful or desired, or even an exceptional student, making her a rarity among female protagonists. And her younger brother, the prodigy Charles Wallace, is an equally lovable character to romp around the universe with. -- Maddie Crum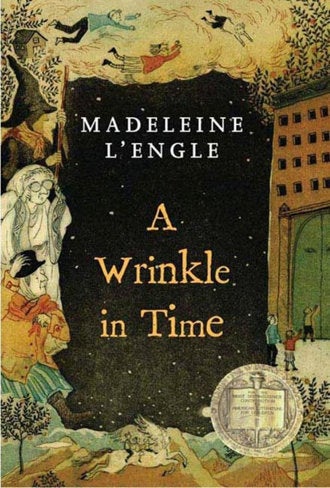 Okorafor is a Nigerian American science fiction writer and creative writing professor at the University of Buffalo who's written for all age groups -- children's lit, YA and adult novels. Frequently incorporating aspects of African culture into her works, Okorafor reimagines historically patriarchal folklore with strong female characters, with one example being the short story "The Palm Tree Bandit." Stories like these have been published in a number of anthologies and magazines, while her novel Who Fears Death won the World Fantasy Award and was a Tiptree Honor book. -- Katherine Brooks
Hugo and Nebula-winning Walton writes both poetry and fiction. In keeping with her multifaceted approach to storytelling, her most recent series draws inspiration from Plato, examining whether or not his theories would work when implemented in a practical setting. The Just City is about a supposedly ideal setting; children, teachers and robots congregate to learn. Among them are Apollo disguised as a mortal child and Sokrates, who hopes to shake things up with his inflammatory inquiries. The story's follow-up, The Philosopher Kings, chronicles the events spurred by divisive tumult. -- Maddie Crum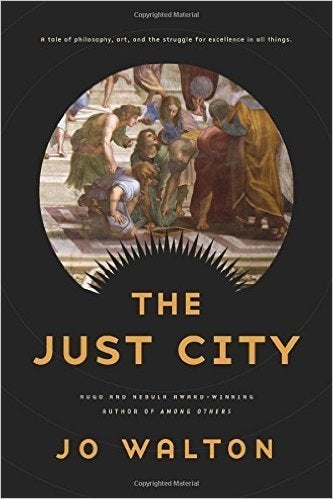 When I think of Hiromi Goto, one of the first stories that comes to mind is "Takes from the Breast," a piece that investigates the mysterious and often terrifying duties of new parents. Goto describes two partners attempting to coax a child into breastfeeding, the woman struggling with the new physical and emotional role she's playing in another human's life. Eventually, the woman grows tired of bearing the brunt of the work and she somehow transfers her responsibilities to the father of the child -- breasts and all. The Japanese-Canadian writer has also written for various age groups, children (The Water of Possibility) to YA (Half World) to adults (Chorus of Mushrooms). -- Katherine Brooks 
You might've heard of Fowler's popular novel The Jane Austen Book Club. Hugely versatile, she wrote fantasy stories long before she turned to studying families raised on academia. Her 1999 short story collection Black Glass was recently reissued; it covers everything from voodoo to aliens to the life of Mary Gulliver -- a satire in which the wife of the traveler urges her husband to return home. More recently, her novel We Are All Completely Beside Ourselves was nominated for the Booker Prize -- it's the story of a chimpanzee and a toddler raised side-by-side, as though they were siblings. It's a story of love, grief and what makes us human. -- Maddie Crum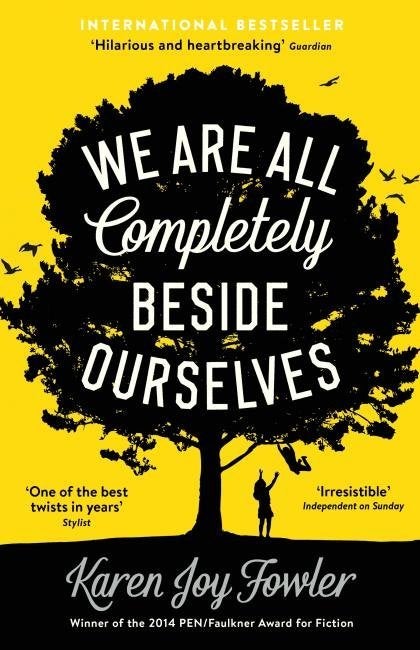 Lee, who died in May of this year, wrote over 90 novels and 300 short stories over the course of her lifetime, as well as children's books, screenplays and poetry. Celebrated as the first woman to win the British Fantasy Award for her novel Death's Master in 1980 (part of the Flat Earth series), Lee's writing style often incorporates poetic language, crafting sci-fi, fantasy and horror worlds using mesmerizingly descriptive passages, both dense and dark. She also wrote under the pseudonym Esther Garber, crafting lesbian protagonists who explored intersectional feminist themes like homophobia, racism and sexism. -- Katherine Brooks
Before Jezebel ran a piece about a writer who sneakily -- and effectively -- submitted her manuscript to literary agents under a male pen name, Alice Bradley Sheldon realized that sci-fi writing is a man's world. Though she'd published fiction in The New Yorker under her own name, she began writing science fiction stories in the 1970s under the pseudonym James Tiptree, Jr. -- a move that mostly aimed to keep her identity secret from her colleagues in academia (she was an experimental psychologist studying animal behavior). She confronted gender issues in her writing, most notably in her classic short story, "The Women Men Don't See." -- Maddie Crum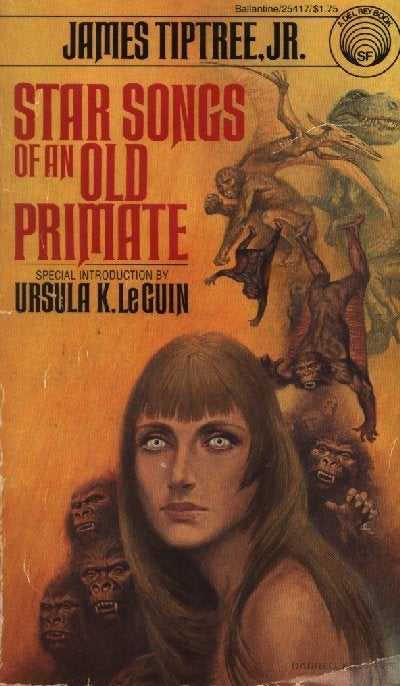 Born in Jamaica and based in Canada, Hopkinson gravitates toward themes like folk tales and feminism, heavily influenced by Caribbean culture and the Creole language. Like Butler, she's expressed a focused interest in representations of race and class -- as well as sexuality -- in science fiction and fantasy, tackling social issues like domestic violence. Her first novel, Brown Girl in the Ring, won the Locus Award for Best First Novel in 1999, among other prizes. In terms of short stories, we'd recommend checking out "The Glass Bottle Trick," a stunning retelling of a woman escaping a home plagued by abuse and mad science. -- Katherine Brooks
She might've been robbed of the Pulitzer for Swamplandia! -- the story of a family living in the fantasy world of a run-down theme park -- but her more overtly sci-fi stories are even more noteworthy. Russell's second short story collection, Vampires in the Lemon Grove, is full of twee, heart-wrenching stories of mythical beings. Of note is her short story "Reeling for the Empire," in which young girls are abducted to work in a factory. As part of the process, a mysterious man gives them a drug that transforms them into silk work-like humanoids. It's a fantastical, upsetting metaphor for our poor treatment of factory workers -- but Russell gives the tale an empowering ending. -- Maddie Crum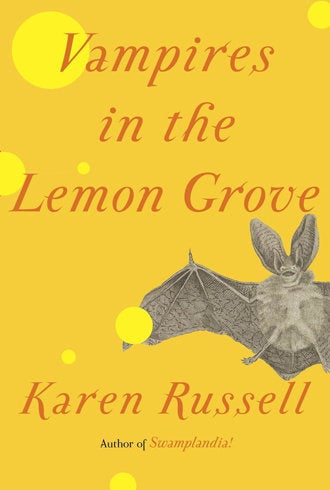 The late Carrington was a painter and writer who specialized in Surrealism. (Bonus: she helped found the Women's Liberation Movement in Mexico in the 1970s.) Her stories are probably closer to speculative fiction, with bits of magical realism tossed in for good measure. The Hearing Trumpet is a perfect example of writing that verges on fantasy or bizarre sci-fi, but manages to only hint at aspects of the supernatural while telling a story of revolutionary women. If you've ever wondered what a feminist uprising would look like in a retirement home, Carrington is your author. -- Katherine Brooks
Samatar came to the world of science fiction in 2012, after teaching English abroad for years. She's also a poet and a nonfiction and poetry editor for a science fiction and fantasy journal. Her novel, A Stranger in Olondria, tells the story of a mythical land where literacy is promoted and cherished among all its citizens -- but a utopia it is not. She's also written loads of short stories, two of which are featured in a 2015 anthology of the Best American Science Fiction and Fantasy. -- Maddie Crum
PHOTO GALLERY
10 Sci-Fi And Fantasy Books To Explore
Calling all HuffPost superfans!
Sign up for membership to become a founding member and help shape HuffPost's next chapter