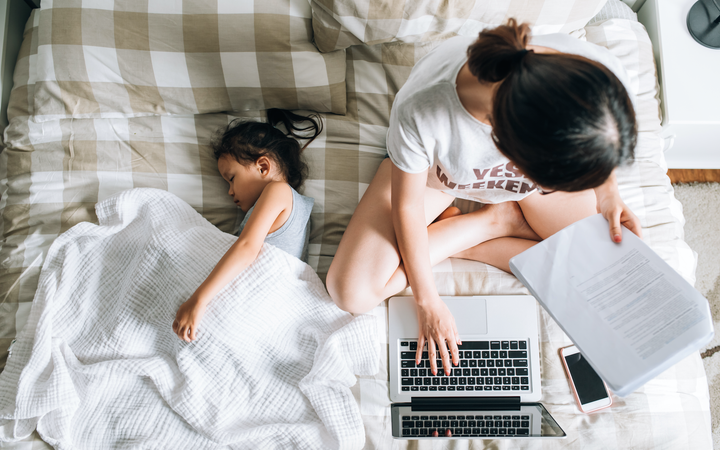 While a lot has been written about people being dependent on certain technologies…(excuse me as I check my Facebook newsfeed)... there are huge benefits to technology that help people, including me, juggle life's demands. As I reflect on the apps that help me handle all of life's responsibilities, while also keeping me sane, I realize that they all have one inspirational trait in common: strong female leadership.
Many of these women that help to lead these companies set invaluable examples for women of all ages -- including my daughter, who I hope will someday be inspired by their achievements -- and they bring a pivotal, female perspective to product design and functionality. They help improve the position and day-to-day experience of women, extending the impact of their work far beyond the practical benefits of their products.
Below are just a few of the apps that are not only a life-saver to me as a parent, but also motivate me as a woman in tech. In writing them down, I hope they will do the same for you as well.
In theory, online shopping should save you a trip to a crowded mall or shopping center. In reality, the inevitable returns often prove to be a hassle and online options are so endless that finding the right piece can take hours of browsing.
This is why Stitch Fix is a savior. Run by Founder and CEO Katrina Lake, the company uses algorithms and an army of savvy, in-house personal stylists to send you exactly the kinds of clothes you're looking for with minimal input. For me, there is no easier way to keep my wardrobe up-to-date.
Founded by Chairwoman Leah Busque and run by CEO Stacy Brown-Philpot, TaskRabbit provides a good solution for handling tasks that, frankly, neither my husband nor I are equipped to handle. Furniture assembly, home maintenance, yard work, taking older clothes to clothing donation centers…all of these are jobs might otherwise be neglected without the help of a handy TaskRabbit, who you can book as easily as you might summon a Lyft driver.
I love a home-cooked meal, especially those made by my husband. But when we find ourselves short on time, Grubhub is extremely helpful. Grubhub saves time and brings my family together with hot, delicious food. Even during the busiest weeks, I'm able to take a moment to schedule my family's meals for delivery up to 96 hours in advance so that we can all take time to enjoy dinner together.
Grubhub also has an executive team that is 50% female, which is a remarkable stat for the tech industry. It is my pleasure to be working closely everyday with strong and intelligent women like our CTO, Maria Belousova, our Chief Council, Maggie Drucker and our SVP of People, Kelley Berlin.
If I have a spare hour, ClassPass makes it incredibly easy for me to find a last-minute class that fits my schedule and location—whether I'm near home, work, or traveling. Co-founders Payal Kadakia and Mary Biggins clearly designed ClassPass with busy, health-conscious women in mind, and have done an amazing job at making a healthy lifestyle more accessible to women like me.
It's no coincidence that the services I find most useful come from companies led by women who, like myself, balance busy careers with rich personal lives and crowded schedules. I am incredibly thankful to have peers in the space who create amazing products that support and inspire the women who use them.