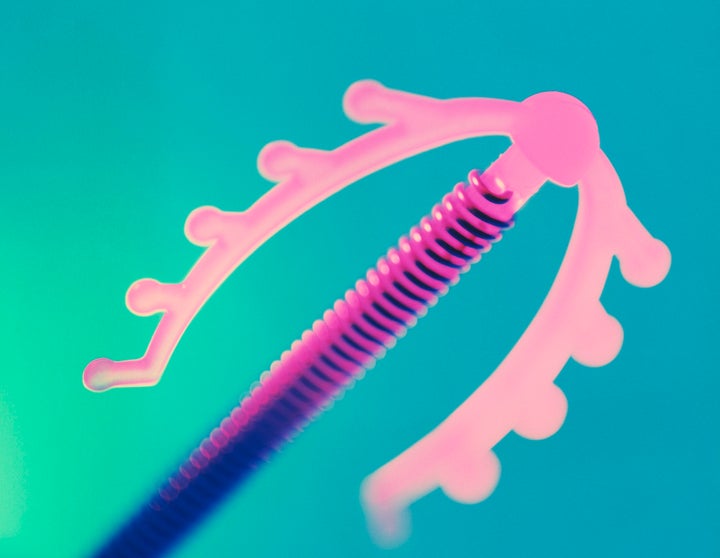 (Reuters Health) - Women who use intrauterine devices (IUDs) for contraception might have a lower risk of cervical cancer than their counterparts who don't use this form of birth control, a recent study suggests.
Researchers examined data from 16 previously published studies with a total 4,945 women who had cervical cancer and 7,537 women who didn't. Overall, they found women who used an IUD were 36 percent less likely to get cervical cancer than women who didn't use them.
"At this point we can only hypothesize about how an IUD might decrease cervical cancer risk," said lead study author Victoria Cortessis of the University of Southern California in Los Angeles.
One possibility is that IUDs might trigger an immune response that would help the body fight human papillomavirus (HPV) infections that can cause cervical cancer, Cortessis said by email.
HPV is among the most common sexually transmitted diseases. Most infections don't cause symptoms and go away on their own. But the virus can cause cancers of the throat, anus, penis, cervix, vagina and vulva, as well as genital warts and lesions in the upper respiratory tract.
IUDs are T-shaped devices generally less than one inch (2.54 cm) long that are inserted into the uterus. The devices can be used for several years, and can prevent pregnancy by impeding the fertilization of eggs.
When doctors insert IUDs, irritation of the cervical tissue might trigger an immune response that helps fight HPV infections, Cortessis said. The presence of the IUD in the uterus and cervical canal might also cause an immune response.
The study wasn't a controlled experiment designed to prove whether or how IUDs might directly help prevent cancer.
Other limitations include the lack of data on how long women used IUDs, the type of devices they had or their age when they first got this type of birth control, the authors note in Obstetrics & Gynecology.
In addition, the smaller studies included in the analysis were completed before an HPV vaccine was available, the authors point out. This means the potential for the IUD to protect against cancer might be more relevant for women 30 or older who are largely unvaccinated today and less relevant for younger women who receive the vaccine.
Even so, the results suggest it's worth continuing to research the potential for IUDs to help prevent cervical cancer, said Dr. Michelle Moniz, an obstetrics and gynecology researcher at the University of Michigan in Ann Arbor who wasn't involved in the study.
Should more studies prove the IUD can indeed prevent cancer, it may make sense to consider this prevention tool in addition to HPV vaccination, cervical cancer screening, condom use and safe sex, Moniz said by email.
"The potential association between birth control methods and cancer has been of interest for many years," said Dr. George Sawaya, a reproductive health and cancer researcher at the University of California, San Francisco, who wasn't involved in the study.
"One important conclusion that can be drawn from this study is that there is no associated increased risk of cervical cancer with IUD use," Sawaya said by email. "In fact, use may provide an important protective effect."
IUDs are also one of the most effective forms of contraception, noted Dr. Jeffrey Peipert, an obstetrics and gynecology researcher at Indiana University School of Medicine in Indianapolis who wasn't involved in the study.
"Would I recommend an IUD solely for cervical cancer prevention? Probably not," Peipert said by email. "I would recommend the HPV vaccine for that; however, millions of women may benefit from the IUD for contraception and for the non-contraceptive benefits."
SOURCE: http://bit.ly/2AkPlXe Obstetrics & Gynecology, online November 3, 2017.