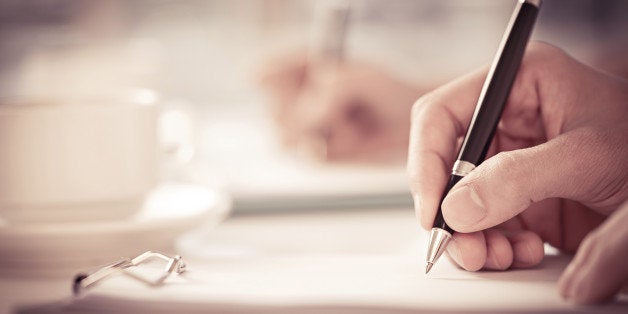 But a new poll conducted by Grammarly suggests that, if George Eliot were alive today, she might be better off sticking with her given name as a byline. When asked a slew of questions regarding perceived differences in writing technique and quality based on gender, over 3,000 respondents indicated that they believe women are superior penman.
Readers believed men were more likely to "get to the point," whereas women were more likely to focus on "character development." Women were believed more likely to write about people (as opposed to "things") than men, and were also thought more likely to craft long sentences.
It's unclear whether these beliefs are rooted in actual trends, or stereotypes about Hemingway-esque masculinity and Woolf-like meandering. But it certainly could explain why J.K. Rowling chose a male pen name, Robert Galbraith, for her plot-heavy mystery novels. Regardless, Grammarly concluded: "Women tend to be more descriptive in their writing, and spend more time developing a greater variety of characters than men. Perhaps as a result, women are generally regarded to be better writers than men."
Check out the full infographic below:

Popular in the Community