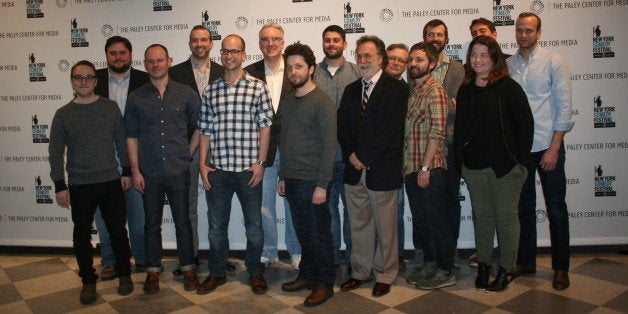 The 2014 New York Comedy Festival had a lot of incredible shows featuring women. A panel discussion called "Women Aren't Funny" brought together hilarious stand-ups, the (female) executive producer of "Louie" and "Orange Is the New Black" star Lea Delaria -- the first openly gay woman to break into late night on the original "Arsenio Hall Show" -- to speak frankly about the state of women in comedy.
In addition to the panel, this year's NYCF celebrated women with two more sold-out discussions led by the "Inside Amy Schumer" and "Broad City" creators, an all-female Time Out New York cover story and showcase, an incredibly brave stand-up set by the inimitable Tig Notaro and a Carnegie Hall performance by Amy Schumer, among others.
But one of this year's panels provided a stark reminder that not that much has changed since 2009, when former "Late Show" writer Nell Scovell penned her Vanity Fair essay to call out David Letterman's lack of female hires and hostile work environment.
Although there are almost twice as many men on the current "Late Show" staff than there have been female writers in Letterman's entire 30-plus year tenure -- if you count both "Late Night" and "Late Show," there have been only eight female writers: Merrill Markoe, Scovell, Jill Davis, Maria Pope, Beth Sherman, Meredith Scardino, Jena Friedman and Goodwin -- Olbermann didn't ask any questions about the gender divide. It wasn't until over an hour into the panel that an audience member asked about diversity, a question which head writer Matt Roberts answered:
"This is a problem that we and all of late night deals with. It's a frustrating problem because there isn't any particularly easy solution to the problem and we have tried," Roberts said, adding that "The Late Show" has "possibly the most open application processes in late night" because you don't have to have an agent to submit a packet. Roberts claims that women just don't submit.
"We've asked agencies to please encourage more women writers to submit to the show. The numbers are just surprising. You'd be shocked. We get about 25 submissions from men for every one submission we get from a woman."
In Scovell's VF essay five years ago, she examined why "The Late Show" had zero female writers and suggested ways of fixing the problem, something easy to do, she noted, "unless the shows would rather complain about the dearth of female applicants than do anything to encourage them."
"Late night writing jobs start careers, so when you limit access, you block more than just a job," Scovell wrote to The Huffington Post in an email. "Obviously, I wish my article had led to more hiring of deserving writers. Leno went off the air with zero female writers and it looks like 'Late Show' will exit with only one. The desire and talent is absolutely out there."
Wanting to know more about the experience of being the only woman in a late night writers' room, I spoke to Goodwin after the Letterman panel. Goodwin has been a writer for "The Late Show" since 2010, having started as an intern in the show's Production Finance department in the spring of 2001, later becoming an executive assistant and writer's assistant before being promoted.
"For approximately four out of the five years I've been a writer, I've been the only female," Goodwin said. "Most of the time I just feel like a writer, which is all a 'female writer' wants, right? But there are also times when I don't experience that same sense of camaraderie that a dozen guys might. Or a dozen girls. Or a dozen anything."
If you look at the current landscape, the number of female writers on late night shows ranges from zero ("Real Time With Bill Maher") to one ("The Colbert Report") to two ("Conan") on staffs that have about a dozen men on average. The numbers are just as abysmal when you look for people of color in late night writers' rooms. Comedian W. Kamau Bell, host of FX's groundbreaking former late night show, "Totally Biased," wrote about the front-facing problem on Buzzfeed last September, after both "The Late Show" and "The Late Late Show" hired white, male replacement hosts.
"Late-night TV is big business and wants the biggest audience possible. And the people who run it believe they have evidence [that] the biggest audience comes with a white guy," he wrote, suggesting that audiences who are interested in diverse voices should "stop turning to mainstream late-night TV to service our need."
When it comes to the newer shows, "Late Night With Seth Meyers" has 11 male writers, Meyers included, and two female writers: Amber Ruffin, who Jezebel reported to be the first black female writer on a late night network comedy, and Writing Supervisor Michelle Wolf. A third writer, Alison Agosti, recently left the show.
In an interview with Slate last August, Meyers said the pool of applicants has diversified in recent years. "We have a diverse staff, but we didn't hire them because of that. We hired them because they made us laugh."
Similarly, when John Oliver staffed his show, "Last Week Tonight," this summer, he took a progressive approach by doing two rounds of blind selections in order to better remove bias from hiring writers. Scovell also put the word out on her own, encouraging women of all backgrounds and experience levels to apply. Oliver's first season staff has them on par with other late night shows, with two female writers, but in a smaller writers' room of nine people.
Even with a female head writer such as Molly McNearney, who is married to and co-helms Jimmy Kimmel's show, the intention to hire women can fall flat. In an interview with Splitsider back in 2011, she echoed Roberts' assertion that not enough women apply for the job:
"I mean, for me, as one of the head writers, when we last hired we got about 200 submission packets and less than 30 were from women. So, it's not that we're not hiring women, it's that not as many women are submitting for the jobs. And I would love to hire a woman, but first I would just like to hire someone really talented and funny."
Women aren't looking to be staffed out of compliance, but by talent spotted in timely submission packets that are read before the topical jokes turn stale. That might explain why an open submission process for a brand new show, which advertises more positions, results in slightly more women being hired than an open submission process for "The Late Show," per se, which is more likely to review submissions if and when a job becomes available.
"I would love to work with more women," Goodwin said. "I think and I hope that the trend will continue to be towards a more diverse writers room -- not because of a quota or order or outcry -- but because everyone has discovered that it makes for a more dynamic writers room."
So, how does one break into late night when the luck seems to forever be in the male favor? Former "Late Show" writer Jena Friedman offered some advice to women over email.
"Don't be discouraged. The Internet is completely democratizing the hiring process. Just keeping writing, tweeting and posting your creative content online. Show runners are always scouring the web for smart, funny people with diverse voices to hire ... And if all else fails, email Nell Scovell."

Related
Before You Go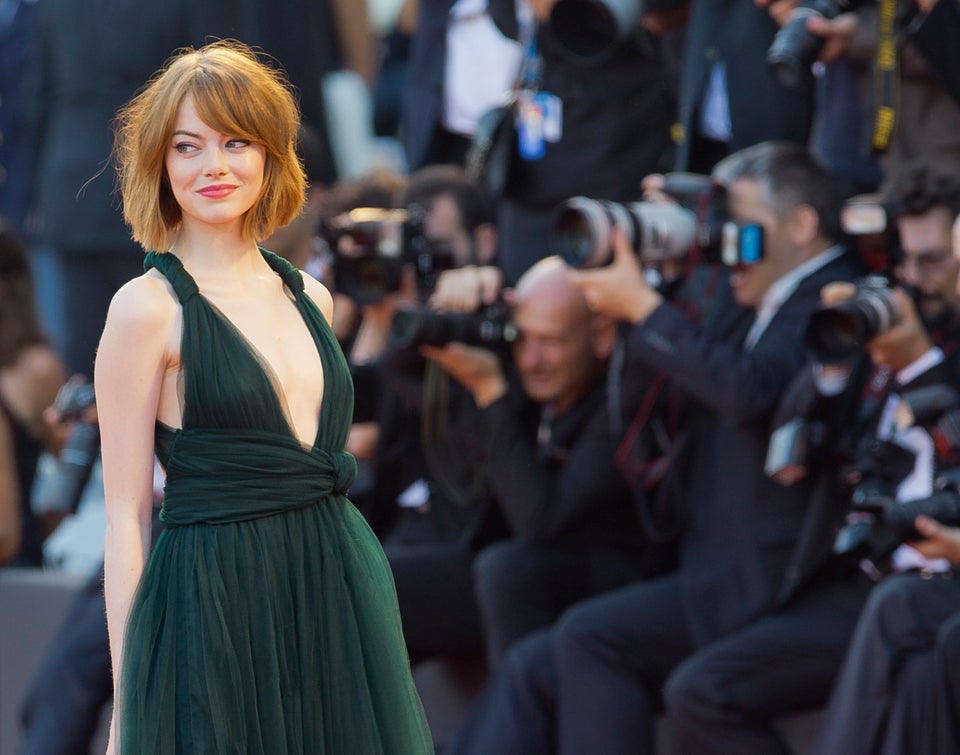 150 Funny Women, Past and Present
Popular in the Community