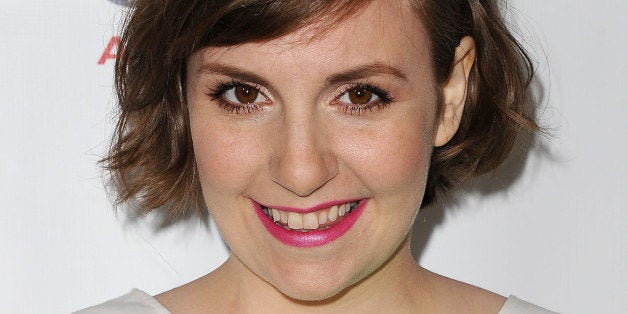 I've had it with the body. It's bringing down feminism.
There is no doubt that women's bodies and the experience of female embodiment are a key manifestation of myriad sexist attitudes. Rape, abuse, discrimination, objectification -- these are all bound up in the belief that women's bodies and thus, women, invite or deserve ownership, dominion, ridicule and usage.
And this -- the prevalence of abuse and tangible discrimination -- is where the debate and activism needs to stay focused, where underlying issues -- as explored, for instance, in Susan Faludi's expose of masculinity in Stiffed -- need to be intelligently explored.
As for the rest, the body image, air-brushing, magazine-coverage stuff, it is inevitably hypocritical, boring and small. It's on a loop and it's going nowhere.
Reading Jezebel, the Vagenda and various other feminist forums, as well as mainstream "women's press," you'd think the biggest problem facing us today was the fact that "real" women appear airbrushed in glossies. The furor a few months ago over Lena Dunham's appearance in Vogue is a case in point of how far off, how limited, how narcissistic some of the dominant strands of feminist debate have become. Rather than keeping issues that are unfair and out of women's control -- such as abuse and pay inequality and maternity practices -- in the forefront, mainstream women's discourse is utterly in love with pseudo-academic preoccupations with the body, the ingredient du jour in a cocktail that also includes poorly thought out pickings from social science, pop neurology and psychology.
Indeed, feminism in the Anglo-American media been hijacked by a veritable obsession with women's bodies and their representation. Instead of paving the way for more positive self-image through achievement and a sense of self that has nothing to do with the body, it is, reprehensibly and seemingly without self-awareness, locking us in even more to our physical realities. Biology isn't destiny? That's not the sense I get reading reams and reams and reams of outrage about female body imagery. Does the body have to be foremost? Can women not pursue their struggles and dreams sometimes oblivious to the political or sexual status of their bodies?
The fact is, nobody has a coherent body policy. Lena Dunham, who politicizes the female body by trumping dominant expectations and appearing naked in Girls, likes the way she looks when she's shot for magazines looking pretty, in a ladylike black dress and stilettos. She also sports tattoos, a beer gut and a double chin. It's inconsistent. Big whoop. Sometimes I like to dress up and show my cleavage -- I also don't believe in waxing, or uncomfortable footwear, or wearing lots of skin makeup. Also inconsistent.
So what? If we want, we can pick apart every last woman -- feminist, model, corporate executive -- and read endless politics into her self-representation.There is politics there, but when tethered to a big, blamey protracted whine about how magazine images corrupt young girls into thinking they have to look like a cross between Kate Moss and Kim Kardashian, or how the airbrushing of 27-year-old Lena Dunham from very flawed to just a tiny bit less flawed makes grownup women confused about what they should look like, all that "feminism" becomes is a circular argument about -- surprise surprise -- women's bodies.
Can't we move on, forwards, upwards or just somewhere else? Isn't it more interesting to consider why there aren't more women in science, why women CARE so much about magazine images, why women themselves are so complicit in glossy magazine aesthetics (from Anna Wintour to the editor of French Closer, famous for busting Kate Middleton naked sunbathing and for Francois Hollande's affair), the way consumerism and capitalism shape stylised body representations, what goes on in homes such that girls and then women rarely ask questions in university seminars?
As an adult woman, I don't feel that society is working overtime to make me feel fat and useless. As a teenager, I felt that more -- but then, feeling fat and useless is an adolescent truism for those of us who weren't the popular girl or the hot girl or the sexy girl next door. We're grownups now, but the debates about air-brushing and body image seem to be stuck in an earlier developmental stage, both emotionally and intellectually.
There are further problems with this hollow line of debate about women and magazines and imagery. If women's magazines -- usually named as the key culprit -- are so toxic, why does every other female graduate desperately want to work for one? If they're so dangerous, why not slap warnings, like on cigarette packets, on them? Or better yet, why don't we give our girls something better to read? From George Eliot to Mary Wollstonecraft, girls and young women might find something to be inspired by in which the appearance of our bodies is so by the bye it is all but forgotten. The power of the glossy image might lose some of its power. But maybe the feminist discourse-makers wouldn't like that, because then they'd have to write about boring things that had nothing to do with the body, prettiness, makeup and the question of sex appeal.
Calling all HuffPost superfans!
Sign up for membership to become a founding member and help shape HuffPost's next chapter