I like so many men I know were excited to be part of the Women's March on Washington the day after the disgusting pig now in the WH was inaugurated. We men helped swell the crowd and supported the millions of women around the world who marched and spoke out. It was a march with women in positions of leadership as well they should have been and should always be.
We had just seen possibly the most qualified person ever to run for President, who happened to be a woman, go down to defeat. People were mad and since that day things have only gotten worse. We have a President who is moving us backwards in every area; women's rights, civil rights, the rights of immigrants and the LGBTQ+ community. He is leading us down the path to war.
The organizers of the Women's March were smart and they collected hundreds of thousands of emails by having people register for the march. Since that time I have received countless missives from them asking me to do one thing or another in support of the resistance to Trump.
Then I received an email about their organizing a women's conference in Detroit at the end of October. It was an exciting email to get as it reminded me of when I first got involved in the women's movement working for Bella S. Abzug (D-NY). Bella along with Congresswoman Patsy Mink (D-HI) fought for Congressional funding for what was to become the National Woman's Conference held November 18–21, 1977 in Houston, Texas. "Between 17,000 and 22,000 people took part. Some 2,000 delegates and 15-20,000 observers. The goal was to hammer out a "Plan of Action" to be presented to the Carter Administration and Congress for consideration and/or adoption. Each of the twenty-six Resolutions on Women's Rights in the Plan was proposed to the attendees and voted upon collectively. The Conference was chaired by Bella Abzug." I was lucky enough to join Bella at the White House when she presented the final plan to the President.
What I would have hoped was the planners of this conference in Detroit would have looked at what was the opening ceremony list of speakers at that conference to understand what helped to make the conference so great. Now that list wouldn't be as diverse as we would want it to be today, but it was women and it isn't difficult to think of brilliant and dynamic women today representing the diversity you want. "The opening ceremony speakers included: First Ladies Rosalyn Carter, Betty Ford and Lady Bird Johnson, activists Coretta Scott King, Bella Abzug, Betty Friedan, Barbara Jordan, Liz Carpenter, and Jean Stapleton. Maya Angelou read Declaration of American Women 1977."
That is a far cry from the outlier in the group of names listed for the opening session of the Detroit conference, Senator Bernie Sanders (IN-VT). The invitation to Sanders is creating a firestorm among women across the nation and will hurt the conference for no particular purpose other than apparently some on the planning committee are playing their own brand of politics. Senator Sanders has never been a particularly outspoken politician on the rights of women. In fact his silence has often been deafening. When he didn't get the endorsement of a number of women's groups in the Democratic primary against Hillary Clinton, one wonders how he ever thought he would, he deemed major activist women's groups fighting for women's right for decades as 'establishment' and unimportant. Some even remember Sanders writing about women masturbating to images of being raped in their mind. While he may not hold those views today he was in his thirties when he wrote that piece.
I have been an activist fighting for many causes for many years including women's rights, civil rights, disability rights, children's rights, and the rights of the LGBT community among others. I was on the committee that helped plan the recent Equality March for the LGBTQ+ community. So when I see something like this self-inflicted wound on what should be a conference supported and hailed by all women I feel sad. So much work goes into these things. People are committed and volunteer their time and effort to make a difference. Clearly the invitation to Sanders has shown the conference, or at least the planning committee responsible for inviting speakers, has been hijacked by some who aren't there for the purpose of galvanizing all women to come together around an agenda to fight for their future, the future of the country, and future generations. Rather they have their own political agenda and are inserting it to the detriment of this conference.
Maybe it will take Senator Sanders himself to understand his presence on that stage in Detroit is more divisive than helpful and he will withdraw as a speaker. Doing that may be doing more for women's rights than he has ever done before. As men we must recognize the time for women to gather, to speak out, and to lead; is NOW!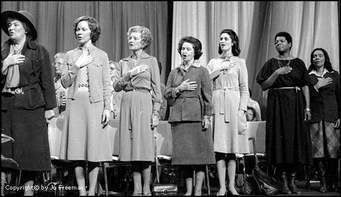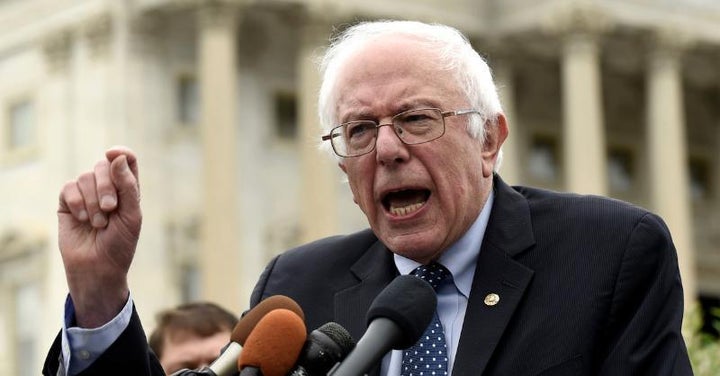 Related
Popular in the Community