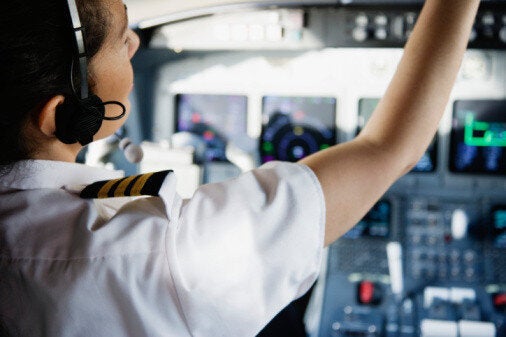 March 8 marks the 100th anniversary of International Women's Day, an occasion for looking back on the past struggles and accomplishments of women, and for looking ahead to opportunities that await future generations. One hundred years after one million people attended rallies on that first commemoration, business leaders from all parts of the globe are sending a forceful message about the untapped potential of women: Equality Means Business.
This is just one of the reasons why UN Women, the new UN body on gender equality, joined forces with the UN Global Compact, the world's largest voluntary corporate responsibility initiative. Together these organizations have developed the Women's Empowerment Principles to advance and empower women in the workplace, marketplace and community.
To date, more than 160 chief executives have signed on to the Women's Empowerment Principles, a set of seven steps which seek to establish high-level corporate leadership for gender equality, treat all women and men fairly at work, and ensure the health, safety and well-being of all women and men workers. Corporations are also encouraged to promote education, training and professional development for women, implement enterprise development, supply chain and marketing practices that empower women, and promote equality through community initiatives and advocacy. The final -- and perhaps most crucial component for delivering gender equality - is for companies to measure and publicly report on their progress.
The Principles should really be a no-brainer. Research and experience show that empowering women to participate fully in economic life across all sectors and throughout all levels of economic activity is essential to build strong economies, establish more stable and just societies and improve life for all - women and men, girls and boys.
But UN Women and the Global Compact have also learned that advancing and empowering women is too big an assignment for any sector alone, be it government, international organizations or civil society. The active engagement of business as the engine of job creation, innovation, and investment is absolutely essential. That is why they created this platform.
The Principles are intended to serve as a roadmap for action on gender equality throughout any company's activities -- regardless of size, sector or country.
The link between gender diversity and business outcomes is evident in the performance of companies with a more robust mix of women and men in senior management. Among the Fortune 500, those 25 percent of companies with the highest rates of women serving on boards outperform the lowest quartile by 53 percent when it comes to return on equity.
If that isn't already enough of an incentive, there is also evidence that per capita incomes rise with the rate of women in the workforce. According to the Organization for Economic Cooperation and Development (OECD), "since 1995, narrowing the gap between male and female employment rates has accounted for half of the increase in Europe's overall employment rate and a quarter of annual economic growth."
While evidence is mounting that gender equality grows the pie, it also shows that women's empowerment increases profits and sharpens the competitive edge. But there's a big problem: the pace of change is too slow. While 72 percent of global executives surveyed by McKinsey in 2010 agree that there is a correlation between gender diversity and business success, only 28 percent say it is a top ten priority for senior leadership. The numbers are telling: although they make up nearly half of the American workforce, women in 2010 held only three percent of CEO positions and 15 percent of board positions among Fortune 500 companies.
While the world today celebrates the momentum towards equality, the barriers and the resistance to change must not be understated. In too many places, women are denied their full human rights whether to own land, sign contracts, or gain their right inheritances. While girls and boys now go to primary school in almost equal numbers, too many girls do not have the chance to go all the way up to higher education. Too many rural women are cut out from progress; too many of the very poor don't even know progress is happening around them.
And let's face it, while the glass ceiling may have hundreds of thousands or even millions of cracks, it is made of sturdy silica and has yet to crumble at our feet.
So, jump starting the change is essential -- societies cannot accept a slow evolution to redress the effects of deliberate and long-term gender discrimination. That's why the message is clear: 160 companies is a start, but more business leaders need to step up to the plate, embrace the Women's Empowerment Principles, and make them part and parcel of their strategies and operations. Next year's March 8, International Women's Day, may be a good target for reporting greater representation of women in senior management and on boards. Equality, let's not forget, means business.
REAL LIFE. REAL NEWS. REAL VOICES.
Help us tell more of the stories that matter from voices that too often remain unheard.