In 1971, Congress declared August 26th -- the day in 1920 on which the 19th amendment, which gave American women the right to vote, was certified as law -- Women's Equality Day. Every year since, we've had a designated 24 hours to reflect on how far we've come since women couldn't even cast a vote for President in this country, and how far the country still has to go, when it comes to gender equality.
8 Things Women Couldn't Do In 1971...
1. Get credit cards in their own names.
The Equal Credit Opportunity Act of 1974 gave women that right. The law forced credit card companies to issue cards to women without a husband's signature.
2. Legally get an abortion.
The seminal Supreme Court decision on Roe v. Wade, which protected a woman's right to choose, didn't happen until 1973.
4. Be guaranteed they wouldn't be fired for getting pregnant.
The Pregnancy Discrimination Act of 1978 added an amendment to the Civil Rights Act of 1964, specificyng that employers could not discriminate "on the basis of pregnancy, childbirth, or related medical conditions."
6 Things Women Still Can't Do In 2014...
2. Name a female president.
We're still waiting for the first...
4. Necessarily access an abortion.
Despite the fact that it is legal for women to terminate their pregnancies in the U.S., states have been enacting more and more restrictions around the procedure and making it harder for clinics to perform it. In July, the Washington Post reported that more than half of Texas' abortion clinics have shut down since newly-restrictive legislation passed last year. And according to NARAL, abortion restrictions disproportionately impact young women and poor women.
6. Be sure their health insurance will cover contraception.
Despite an Obamacare mandate, demanding that employers that are not religious institutions or houses of worship fully cover birth control, some insurers are refusing to do so. (And of course, the Hobby Lobby case gave some for-profit employers exemption from covering contraception.)

Related
Before You Go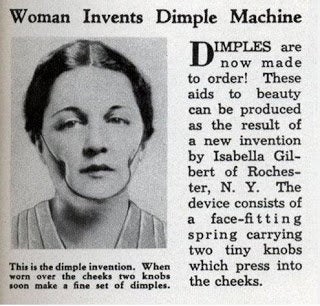 11 Horrifyingly Sexist Vintage Ads
Popular in the Community