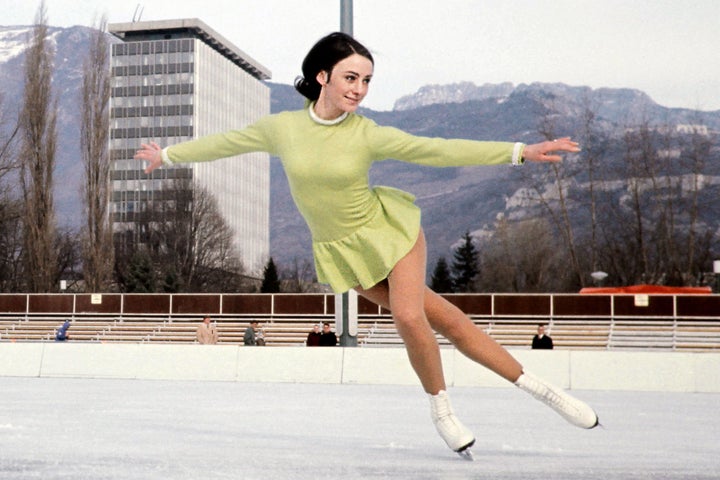 Women's figure skating is, hands down, one of the most visually stunning events to watch at the Olympics. Not only do the athletes put on an impressive display of grace and skill, they also dazzle us with their glittering costumes.
Glitter and crystals, however, weren't always the norm in the world of figure skating. In fact, at the 1924 games in Chamonix, France, women wore full skirts with sweaters and hats that didn't look much different from their everyday clothes (which makes sense, considering Olympic skating rinks used to be outdoors). In 1936, though, Norwegian skater Sonja Henie changed the game when she competed in a skirt with a comparatively short hemline. From then on, hemlines continued to go shorter.
In terms of decoration, most skating outfits were quite plain during the World War II era, as fabric shortages led skaters to favor simple silhouettes with less fabric and little embellishment, according to Insider. Through the '50s and '60s, women's costumes were still quite basic and generally featured high necklines with flared skirts. By the '70s, lower necklines were making their way onto the ice and embellishments also started gaining popularity.
Then the '80s rolled around, and spandex, sparkles, chiffon, sequins and beads reigned supreme. One outfit, a feathered blue number worn by East Germany's Katarina Witt at the 1988 Olympic games (pictured below), was deemed too scandalous by the International Skating Union. As a result, the ISU changed dress code rules and introduced "The Katarina Rule," which stated that women's hips, midriffs and buttocks had to be covered with a skirt, as noted by The Atlantic. That same year, American skater Debi Thomas made waves by wearing a full unitard for competition, which led to a ban on costumes without skirts.
In the 1990s, another trend that emerged was designer costumes. Skaters like Nancy Kerrigan and France's Surya Bonaly skated in costumes designed by Vera Wang and Christian Lacroix, respectively.
The no-skirt ban was lifted in 2003, per The Boston Globe, and full leotards became acceptable; most recently, Mae Berenice Meite of France competed in Pyeongchang wearing a bedazzled unitard, while Russia's Irina Slutskaya wore a sparkly one-piece at the 2006 Olympics.
These days, embellishments are still popular as ever and short skirts are still No. 1. Skaters also favor illusion mesh and backless designs that mirror dresses we see on runways and red carpets.
Keep scrolling to see the stunning evolution of women's figure skating costumes through the years.
Herma Planck-Szabo, Ethel Muckelt and Beatrix Loughran, 1924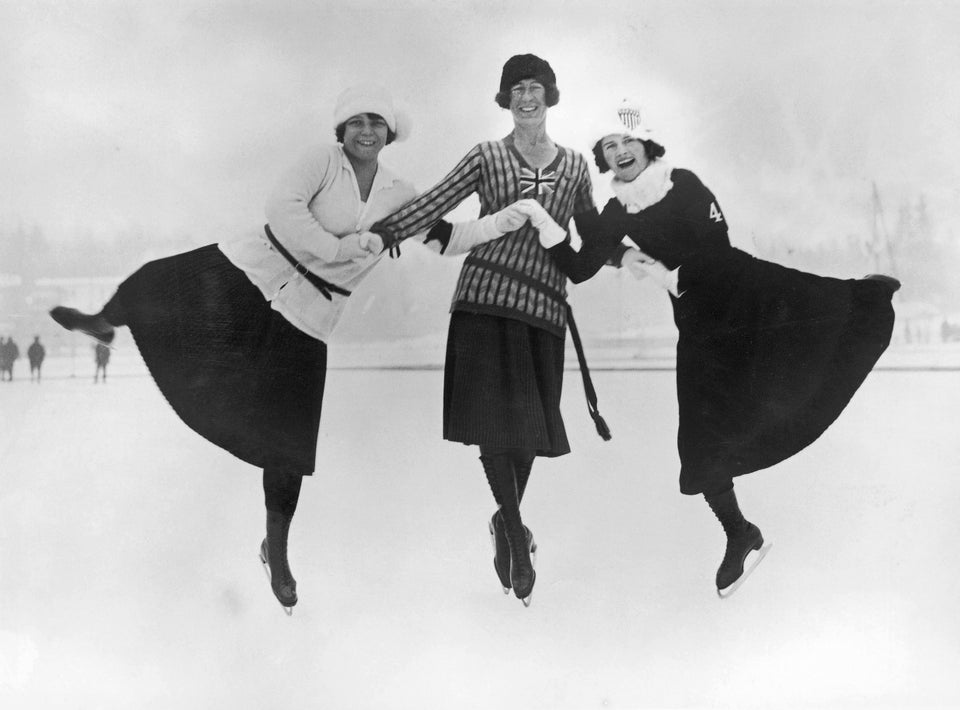 Topical Press Agency via Getty Images
Sonja Henie, 1924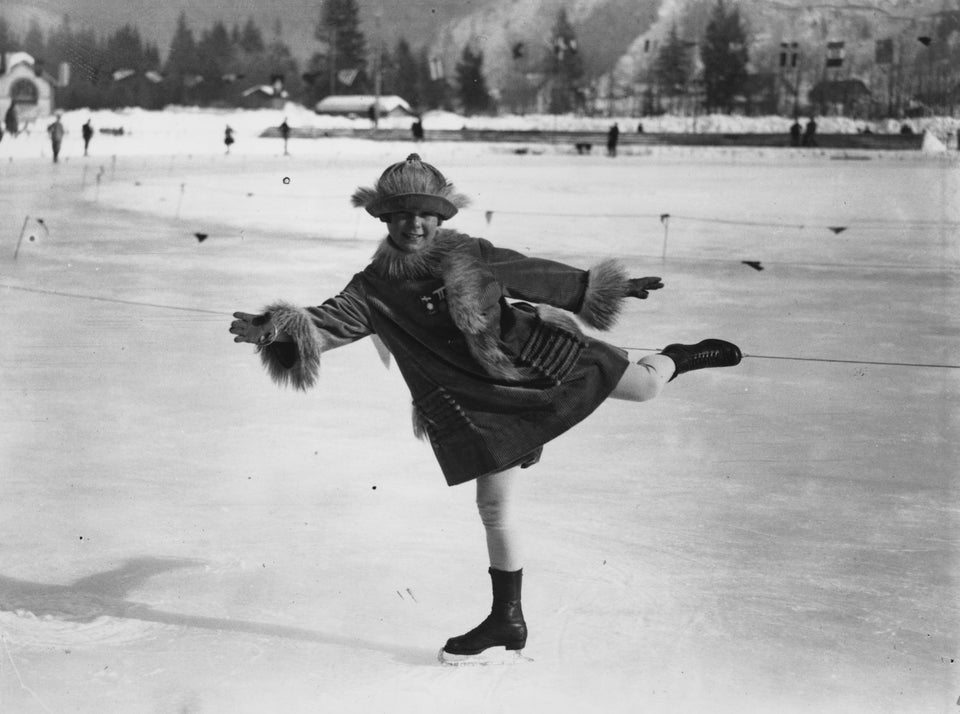 Central Press via Getty Images
Sonja Henie, 1936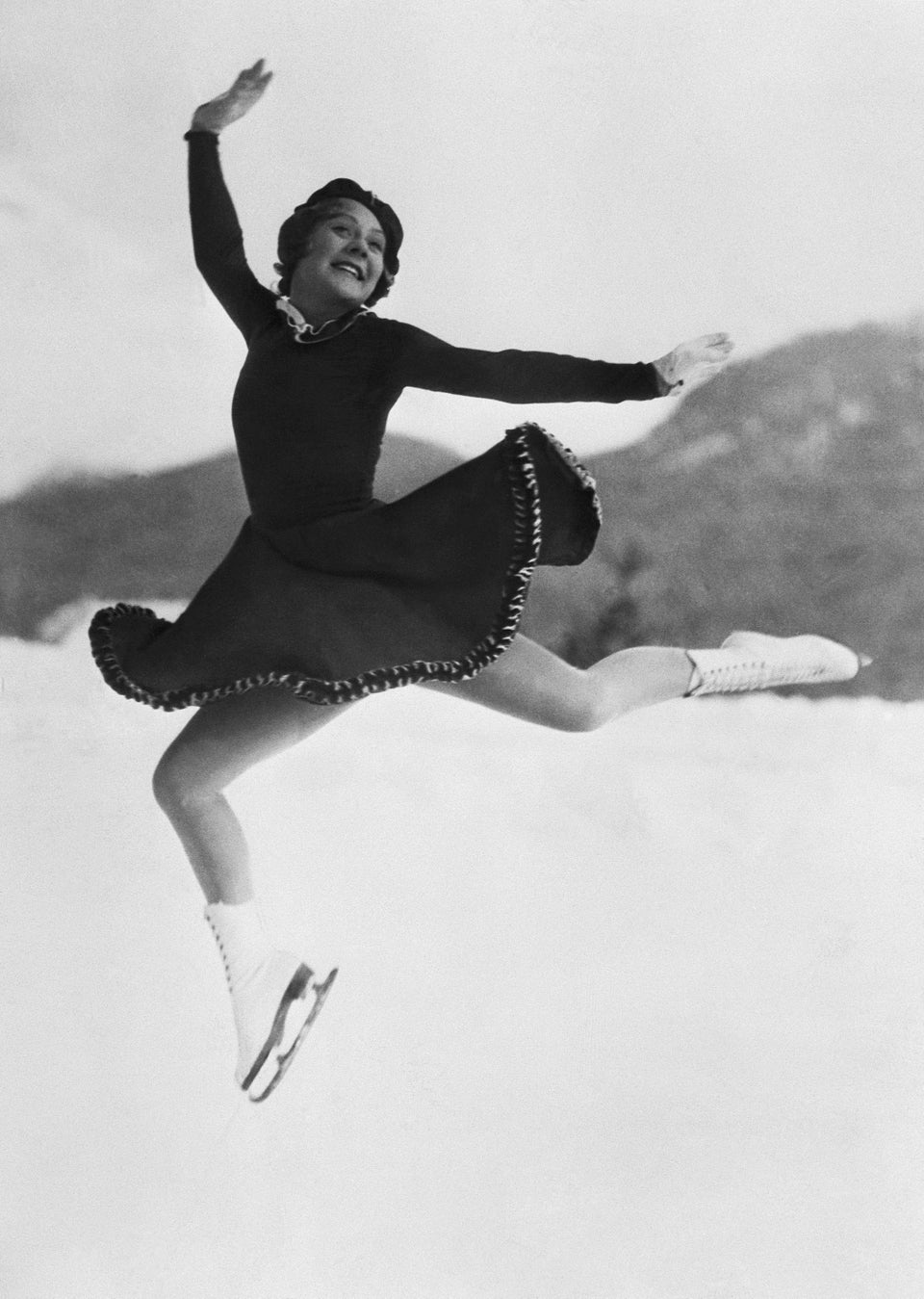 Bettmann via Getty Images
Jeanette Altwegg, 1952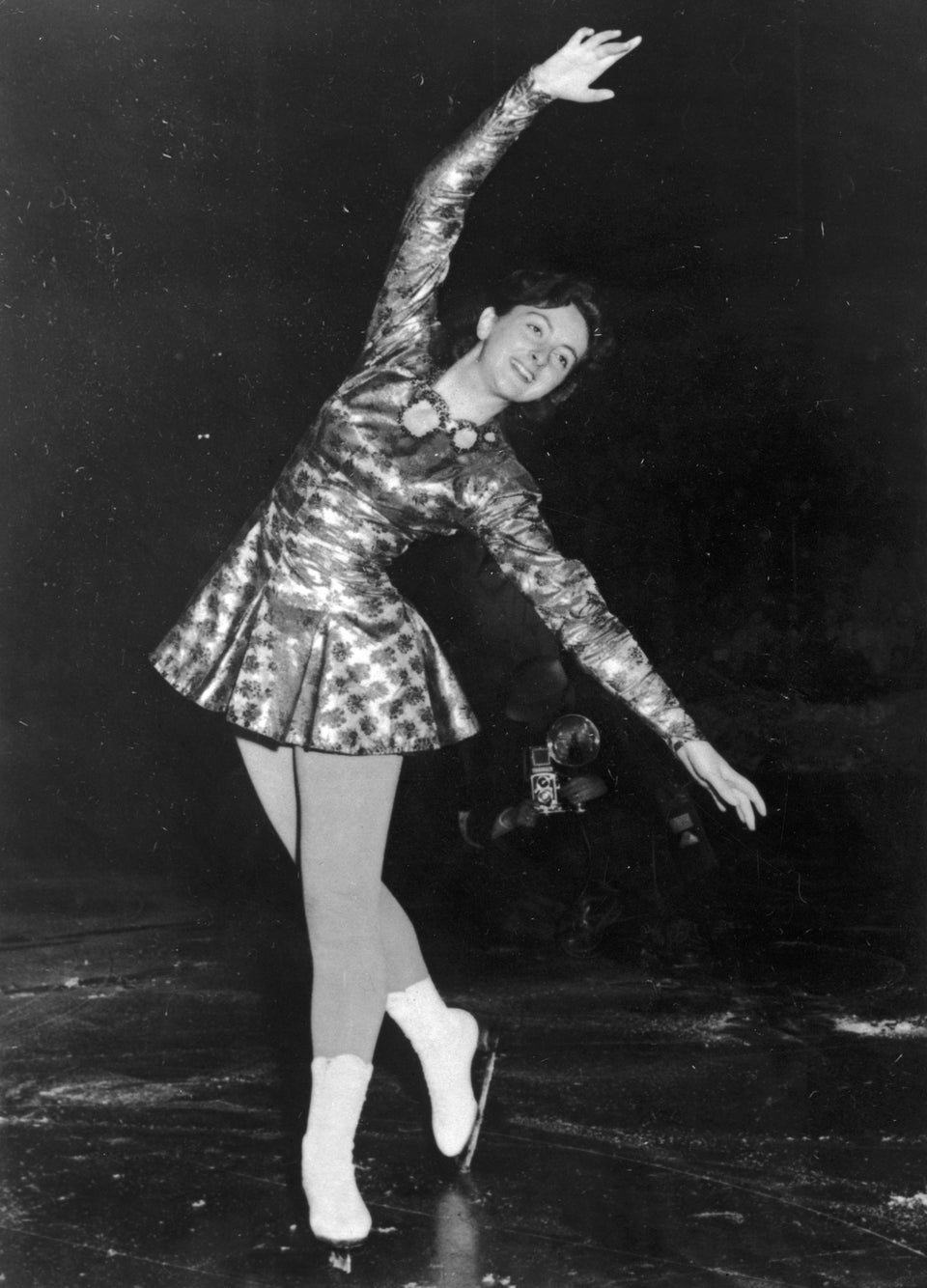 Central Press via Getty Images
Carol Heiss, 1956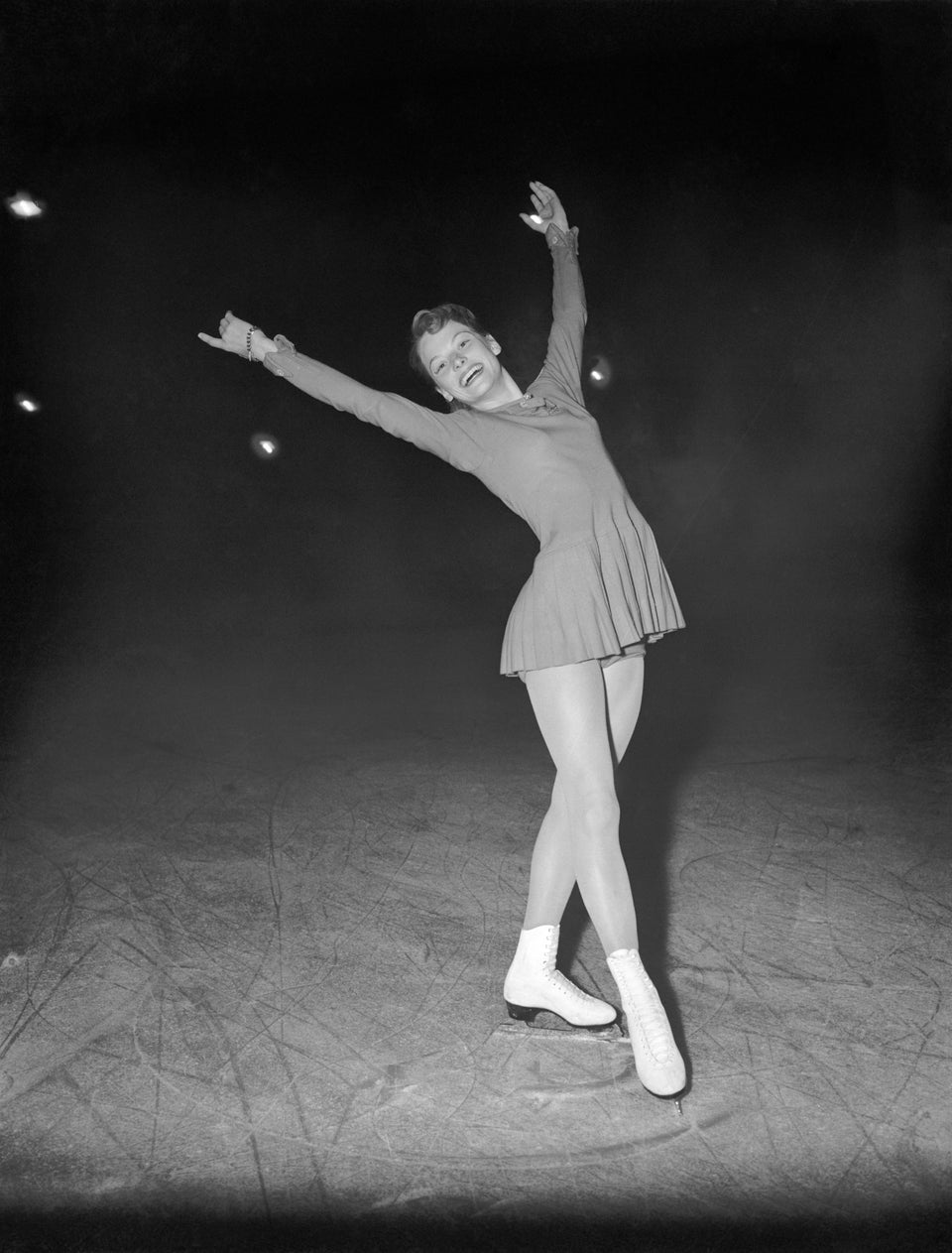 Bettmann via Getty Images
Tenley Albright, 1956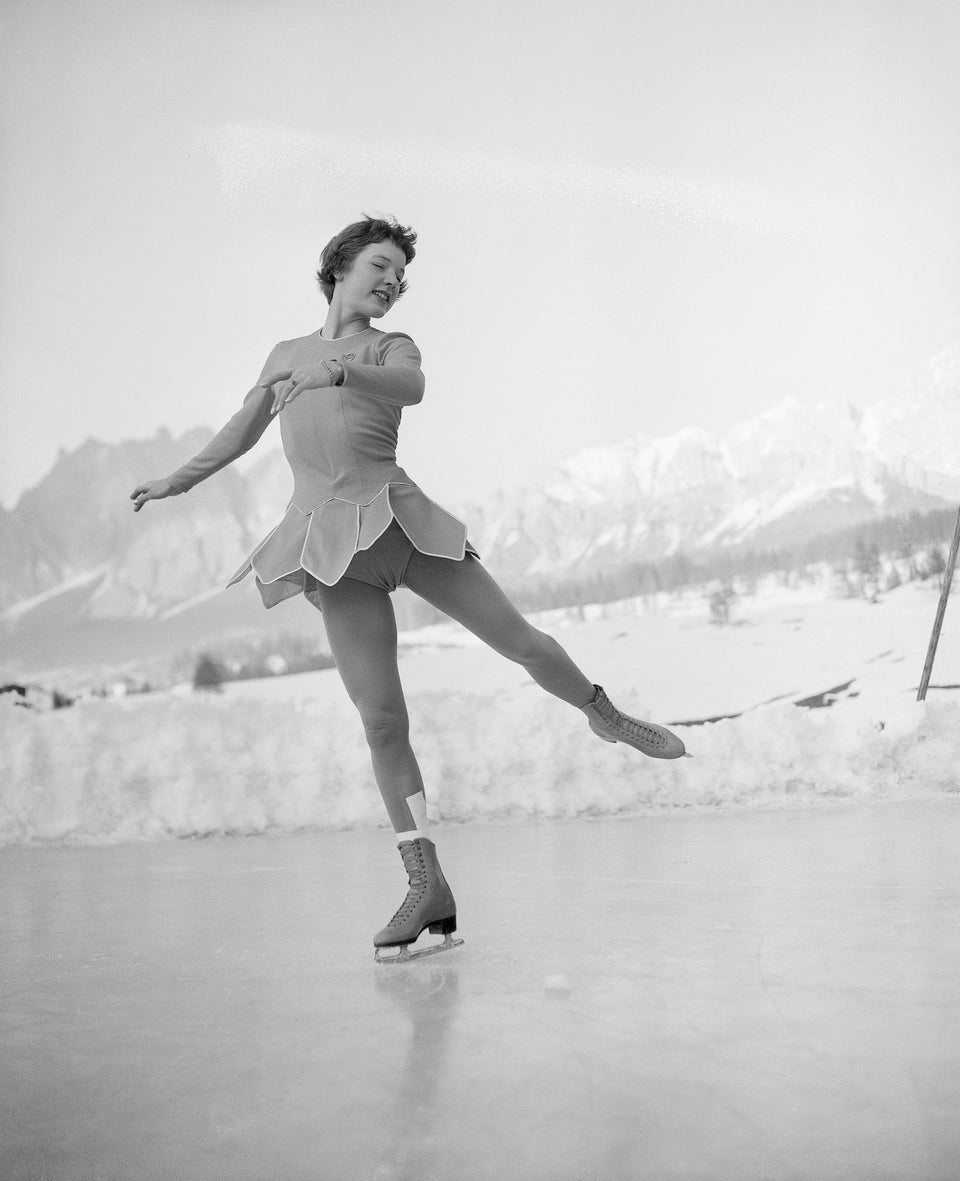 Bettmann via Getty Images
Peggy Fleming, 1968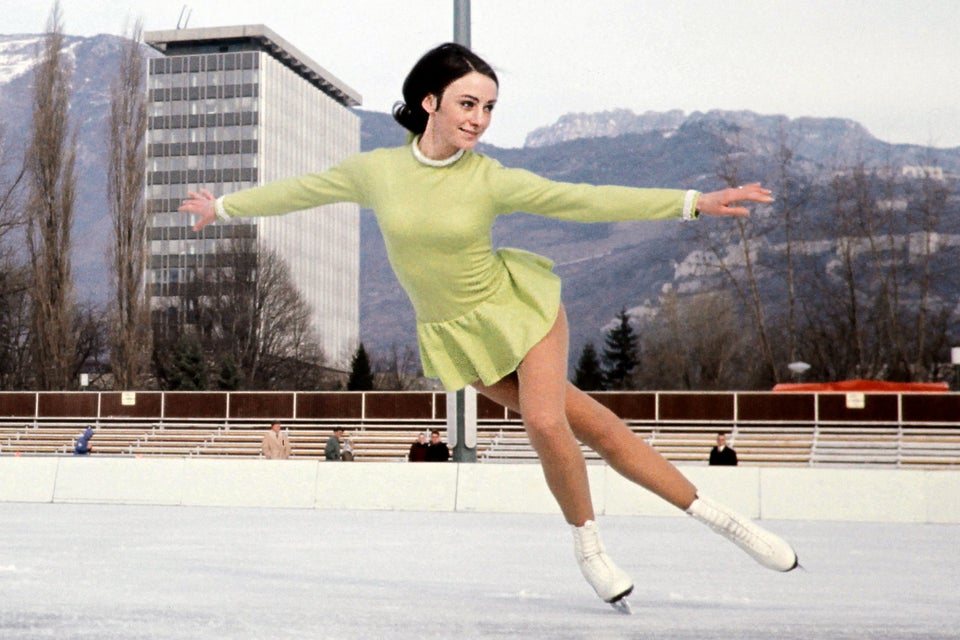 Janet Lynn, 1968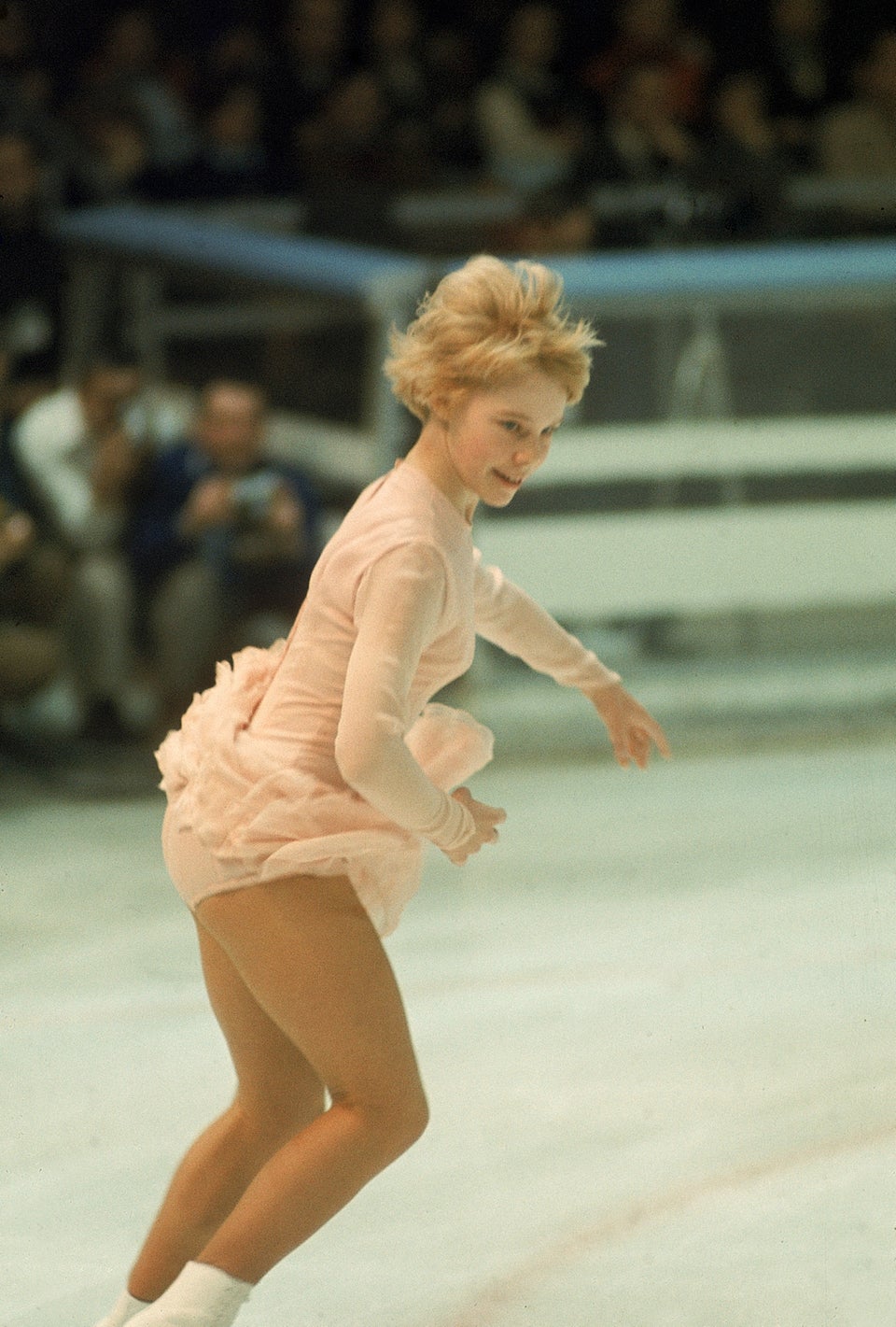 Rickerby via Getty Images
Janet Lynn, Beatrix Schuba and Karin Magnussen, 1972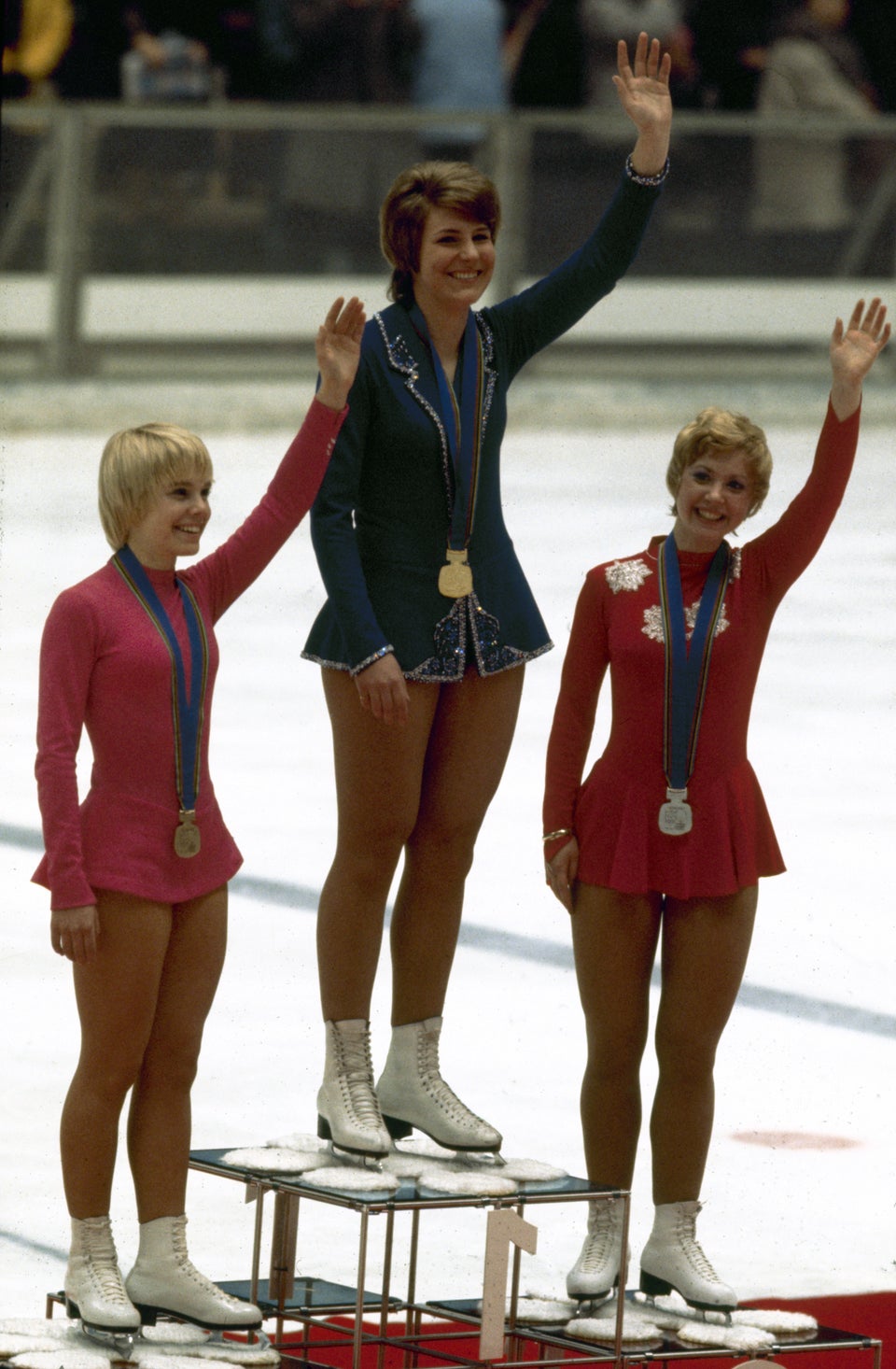 George Silk via Getty Images
Dorothy Hamill, 1976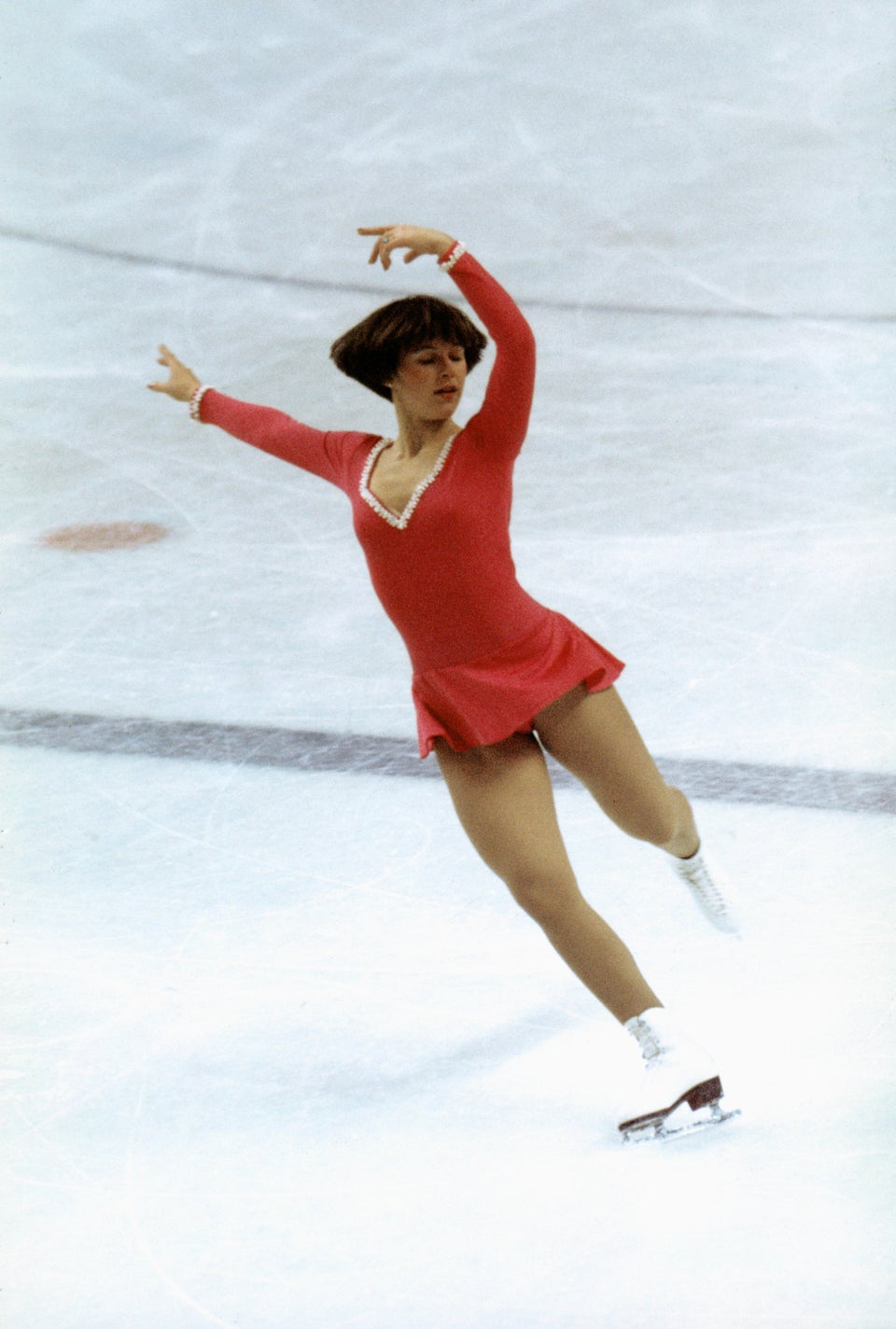 Tony Duffy via Getty Images
Linda Fratianne, 1980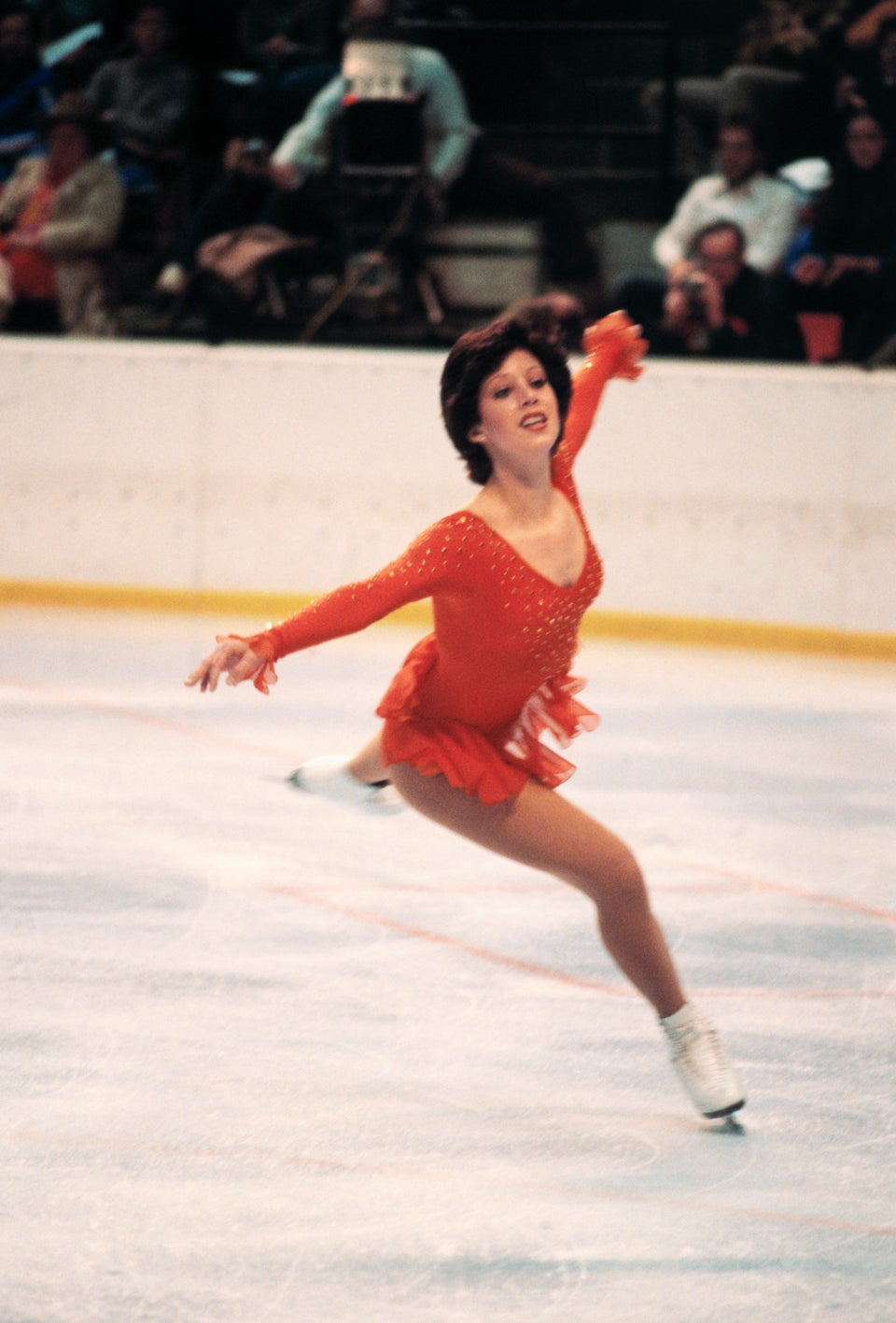 Bettmann via Getty Images
Anett Pötzsch, 1980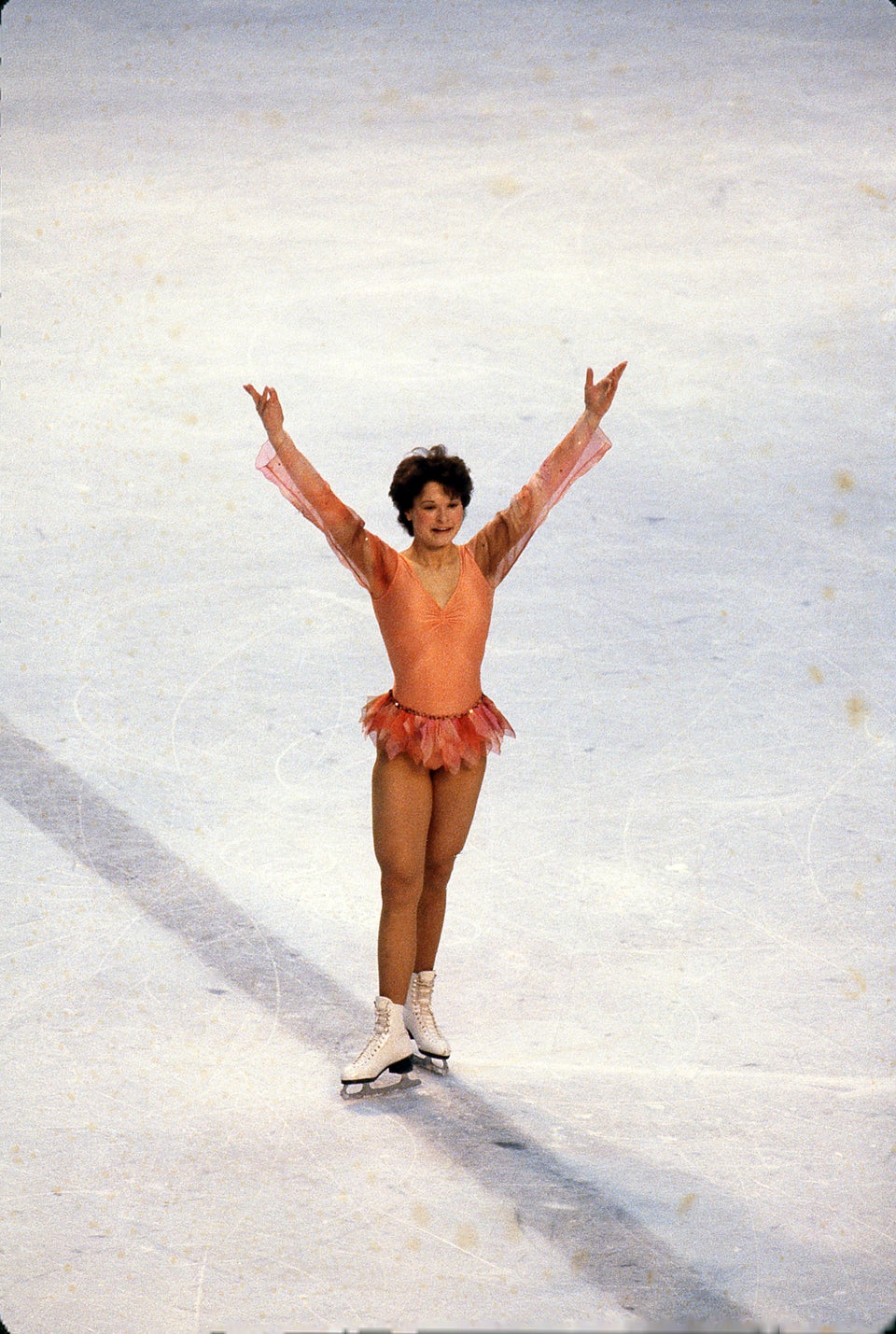 ABC Photo Archives via Getty Images
Dagmar Lurz, 1980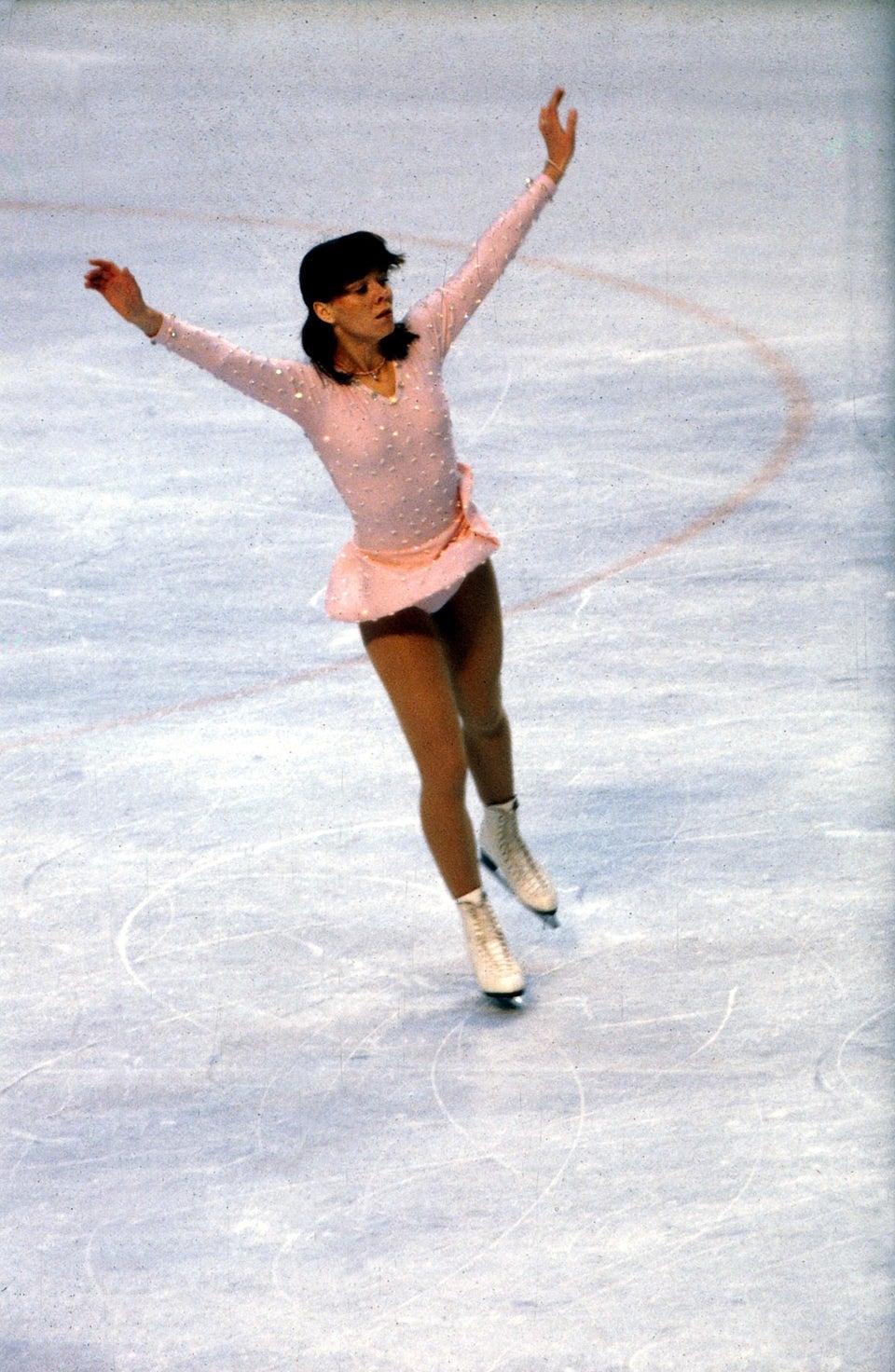 ullstein bild via Getty Images
Kira Ivanova, 1984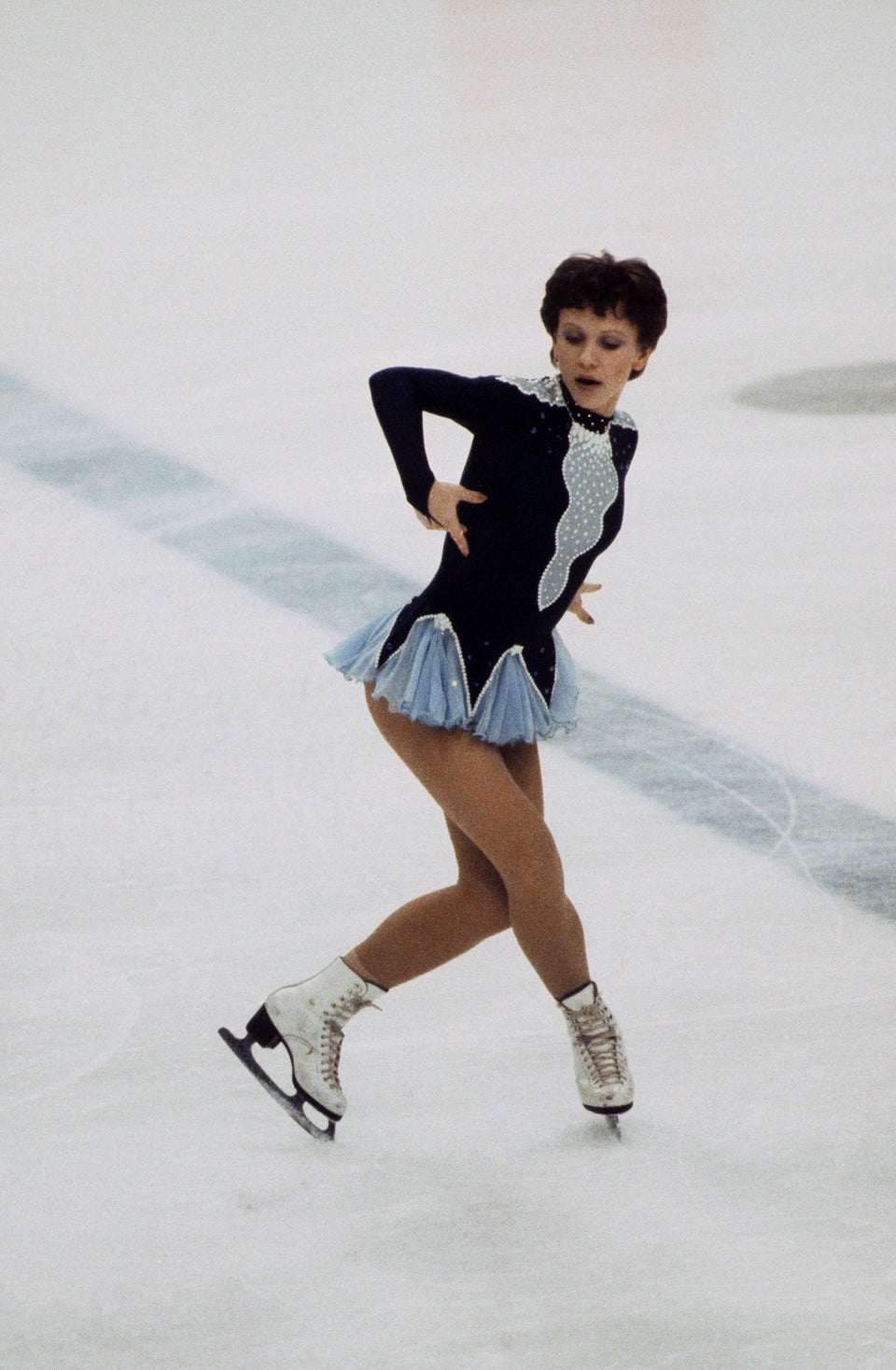 PA Images Archive via Getty Images
Rosalynn Sumners, 1984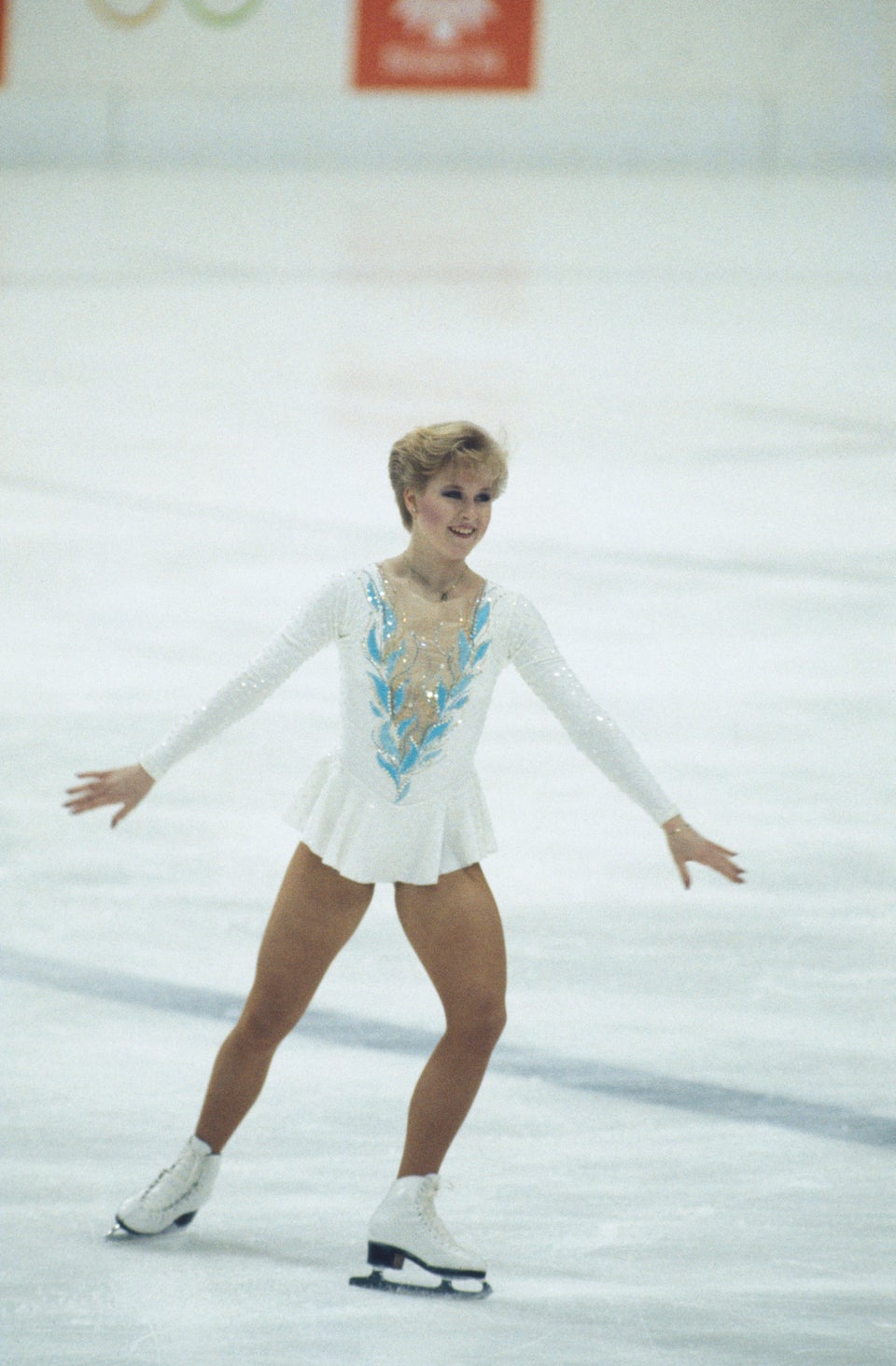 Steve Powell via Getty Images
Katarina Witt, 1984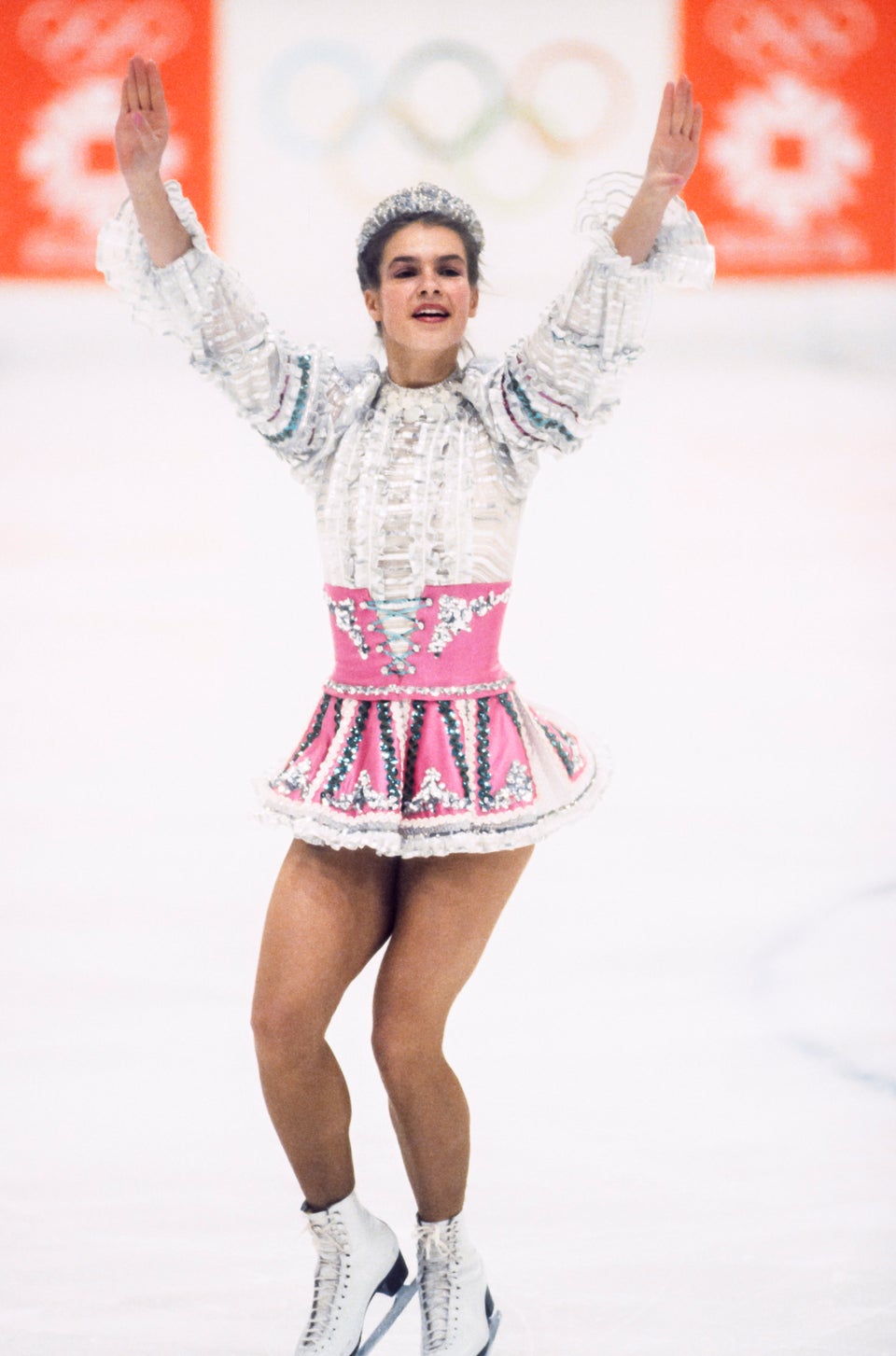 David Madison via Getty Images
Tiffany Chin, 1984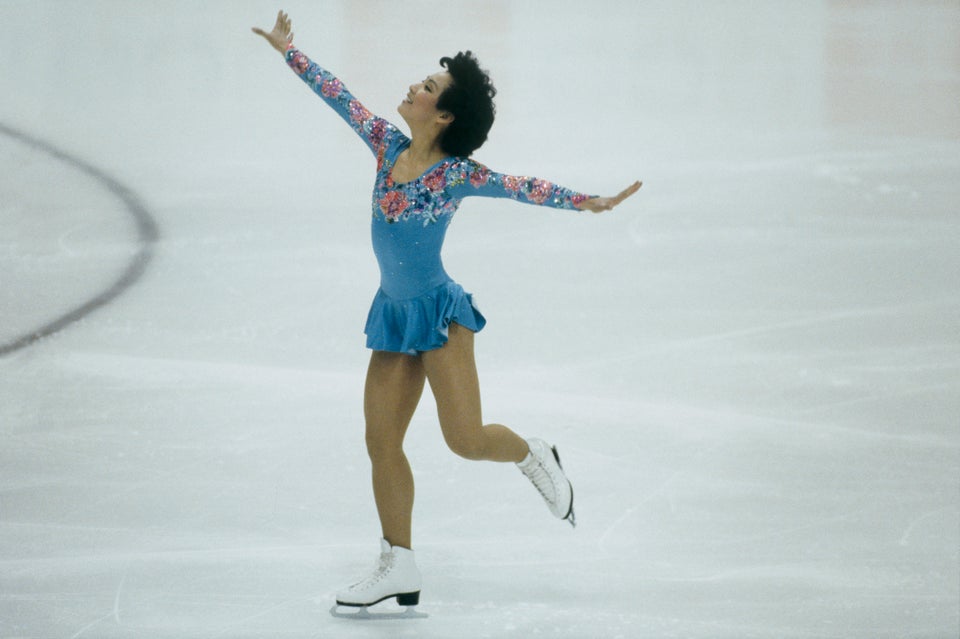 Jean-Yves Ruszniewski via Getty Images
Sandra Dubravcic, 1984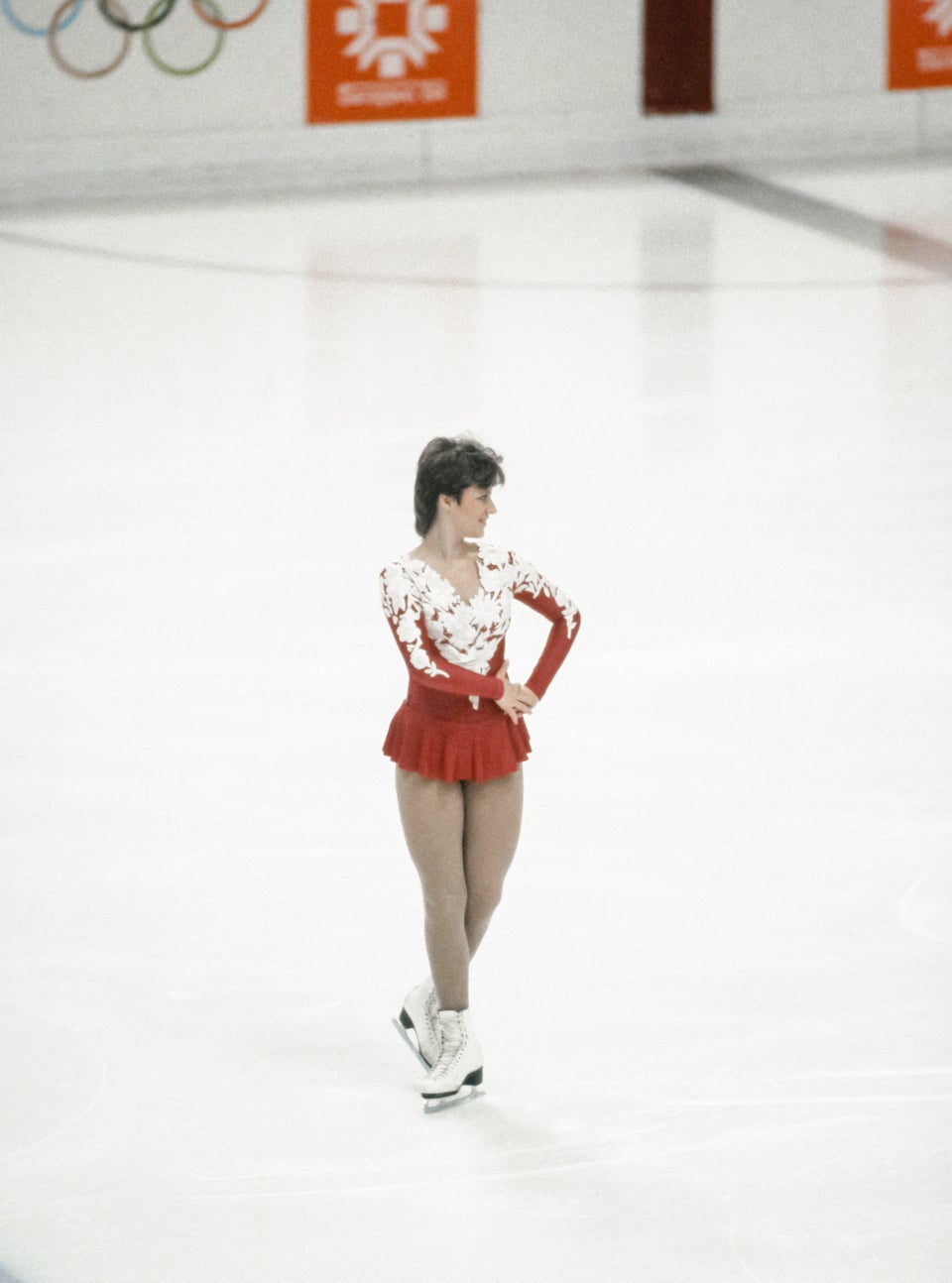 David Madison via Getty Images
Katarina Witt, 1988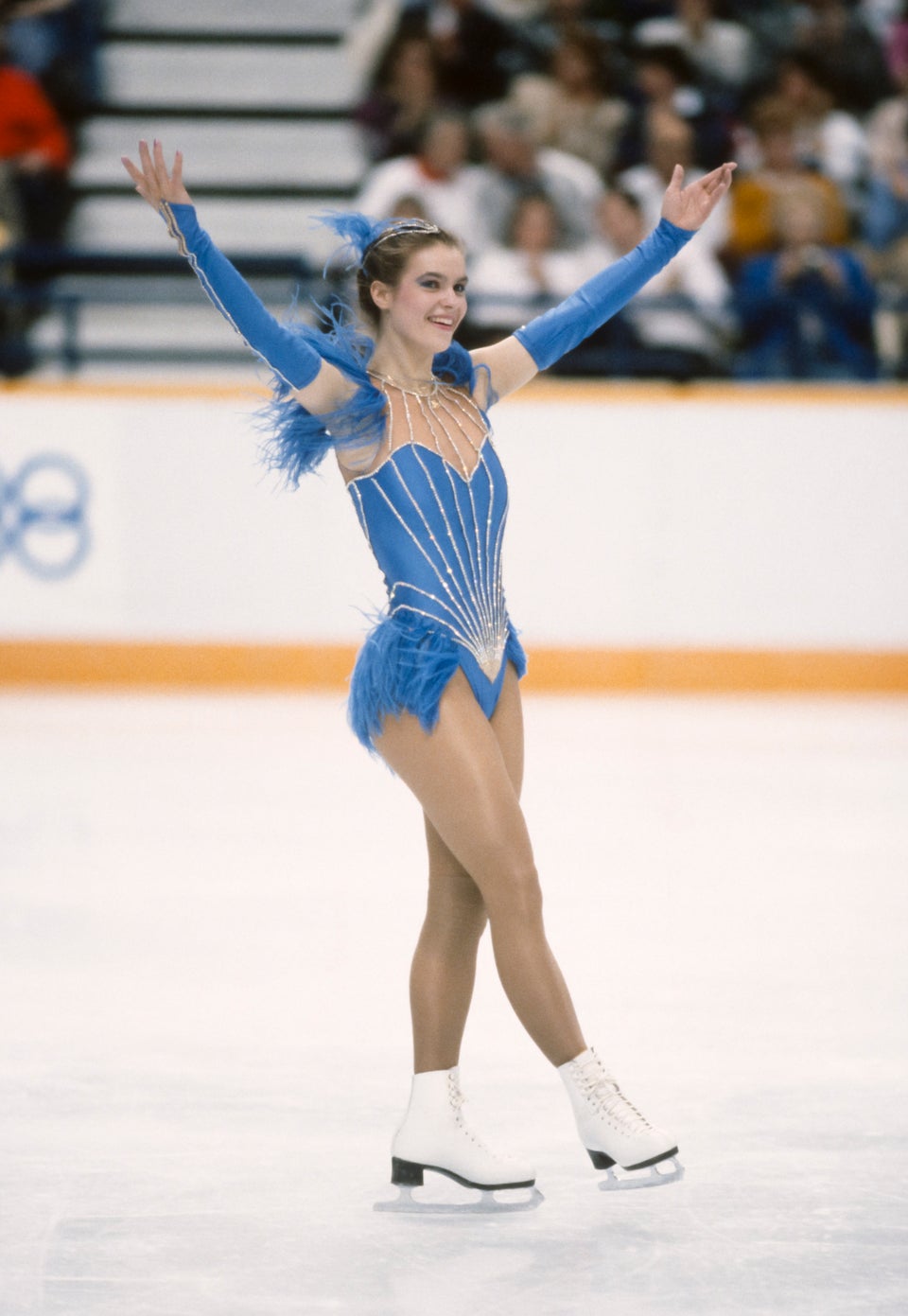 David Madison via Getty Images
Elizabeth Manley. 1988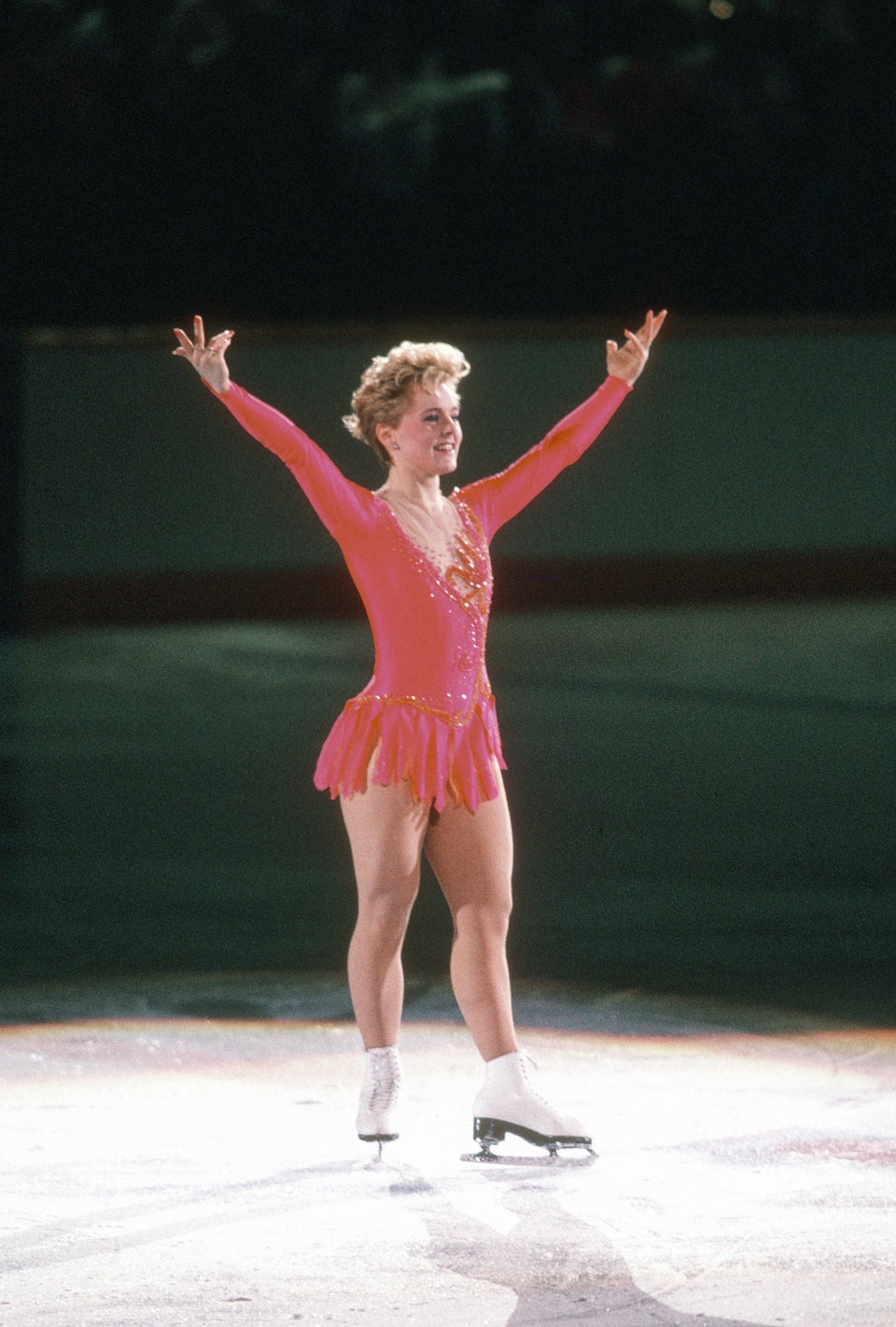 Focus On Sport via Getty Images
Debi Thomas, 1988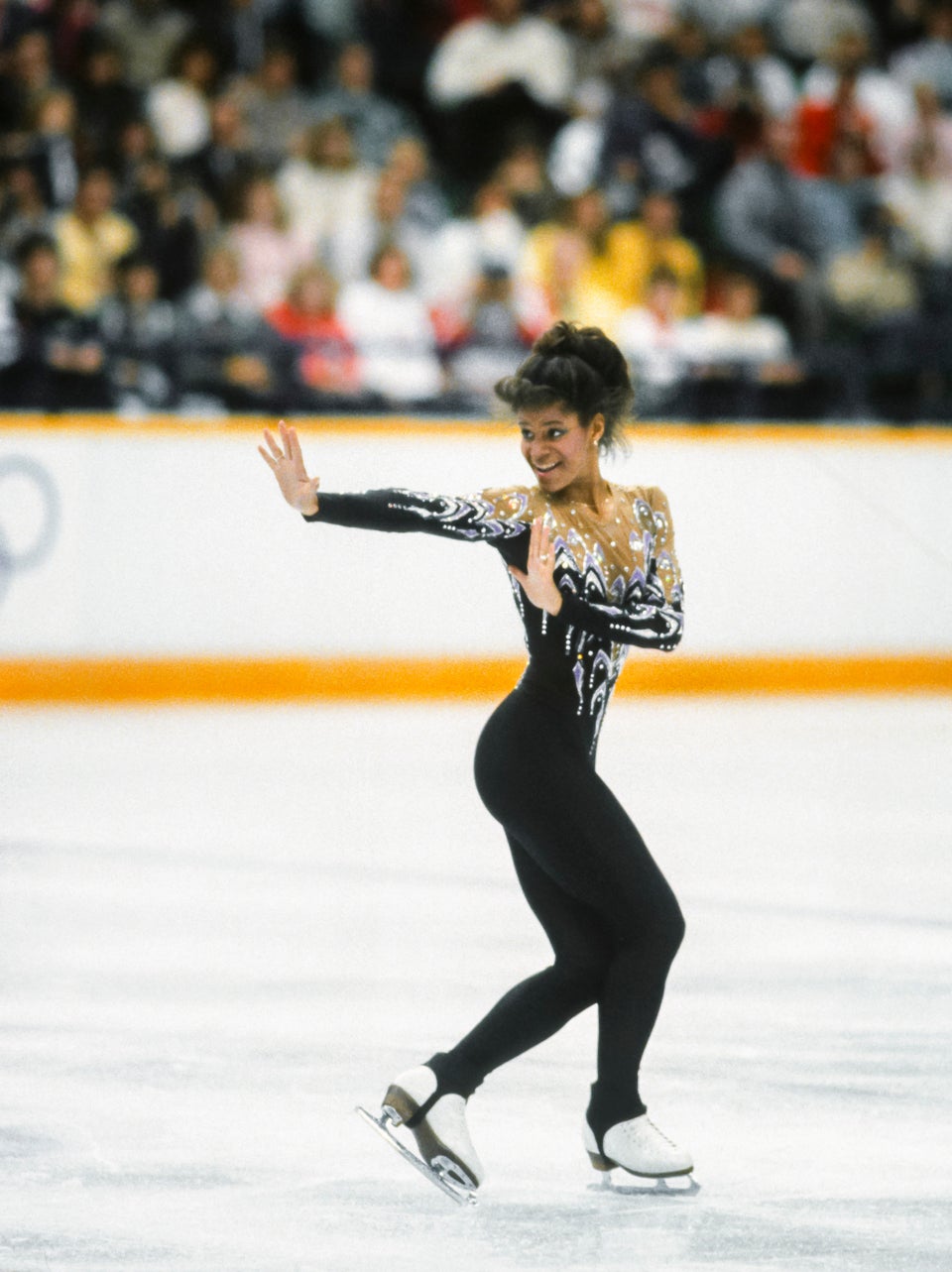 David Madison via Getty Images
Kristi Yamaguchi, 1992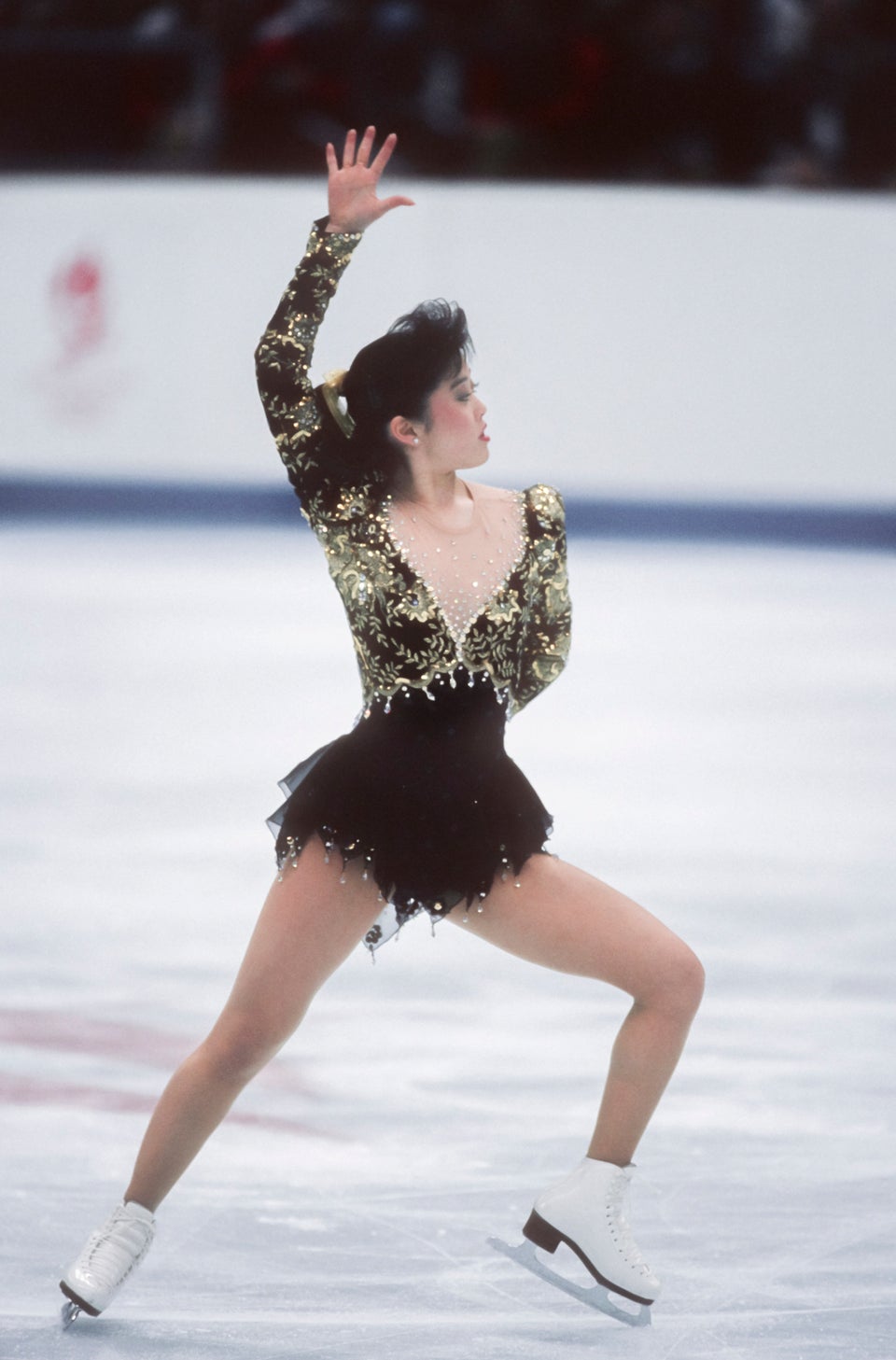 David Madison via Getty Images
Midori Ito, 1992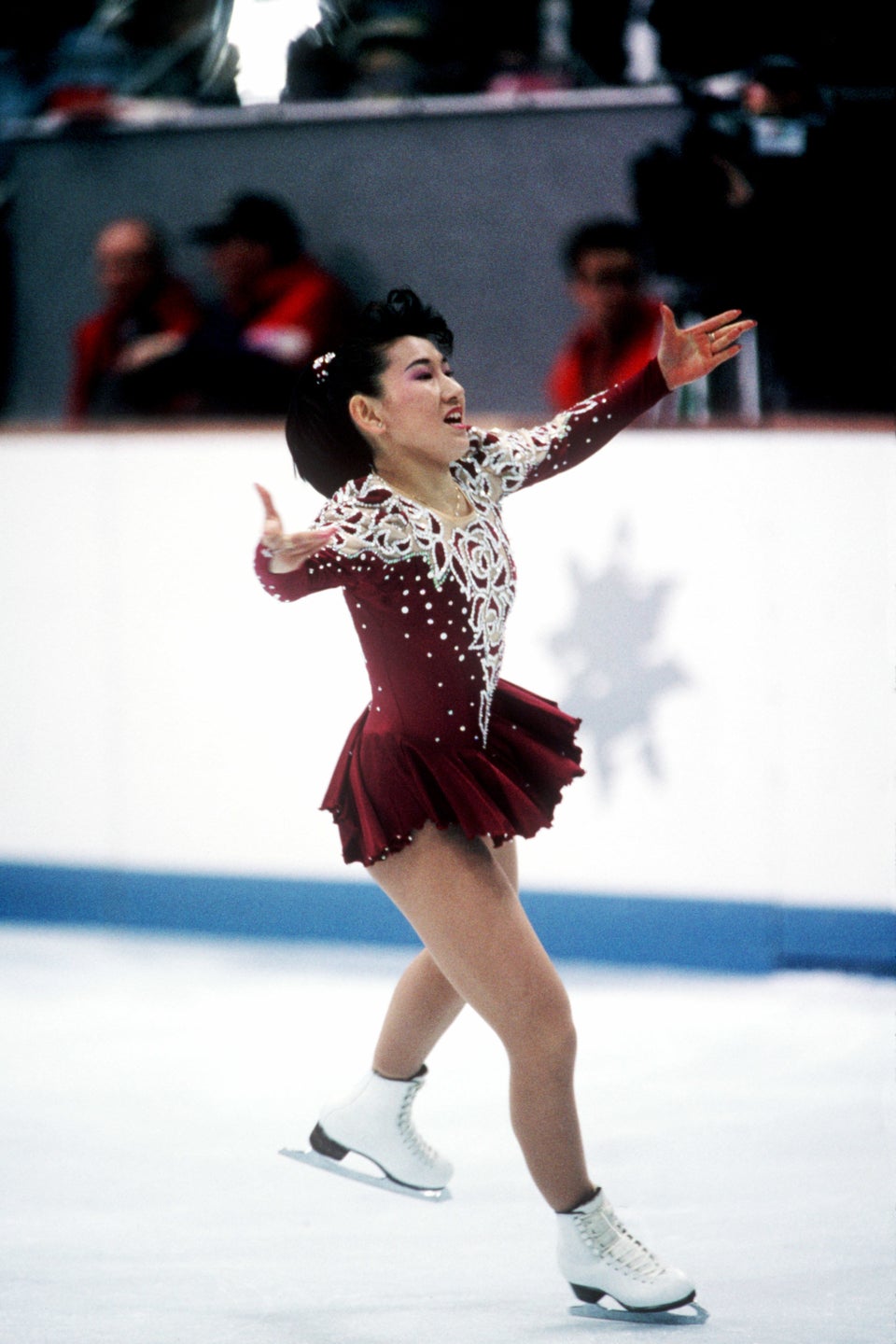 PA Images Archive via Getty Images
Surya Bonaly, 1992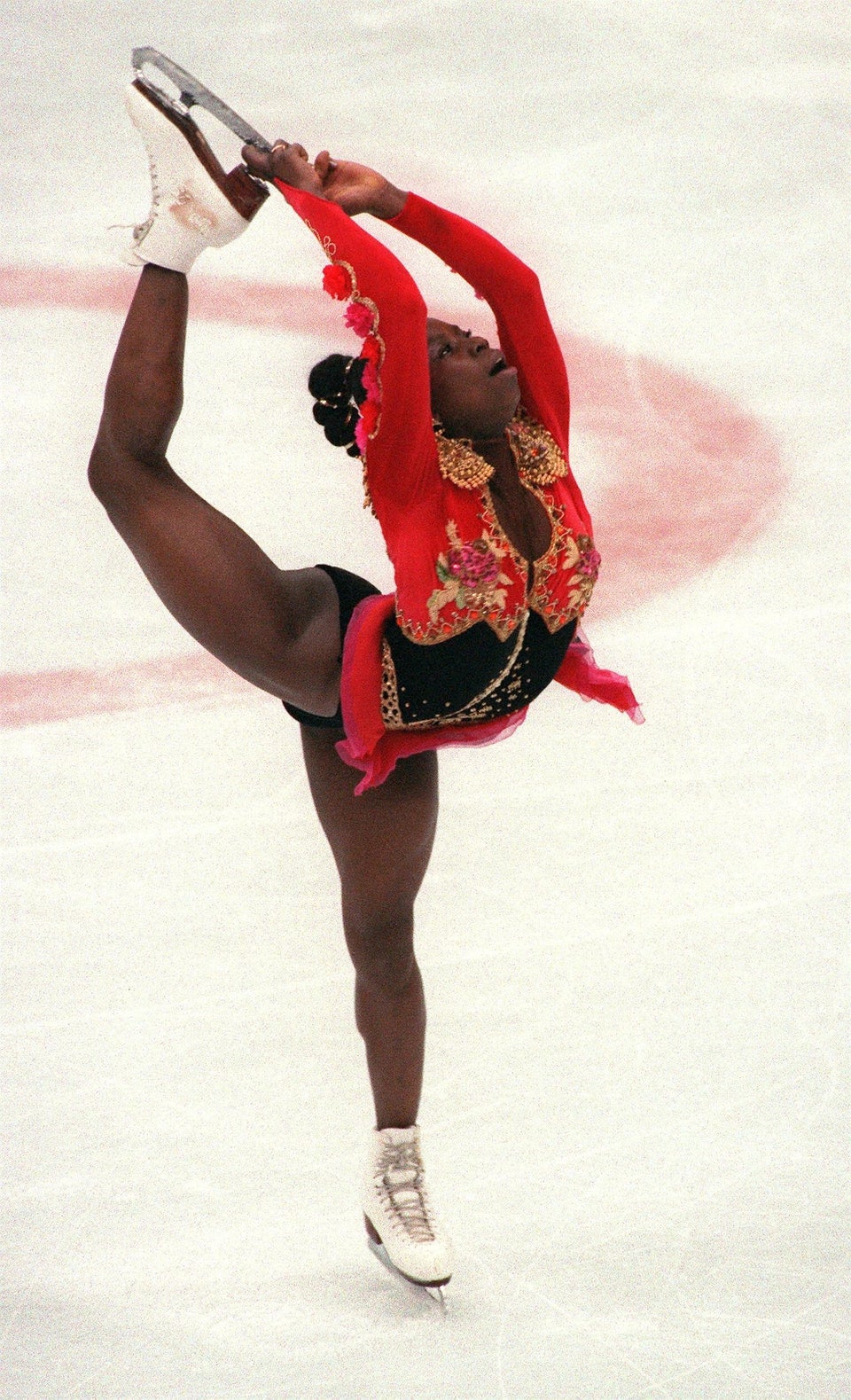 ERIC FEFERBERG via Getty Images
Nancy Kerrigan, 1994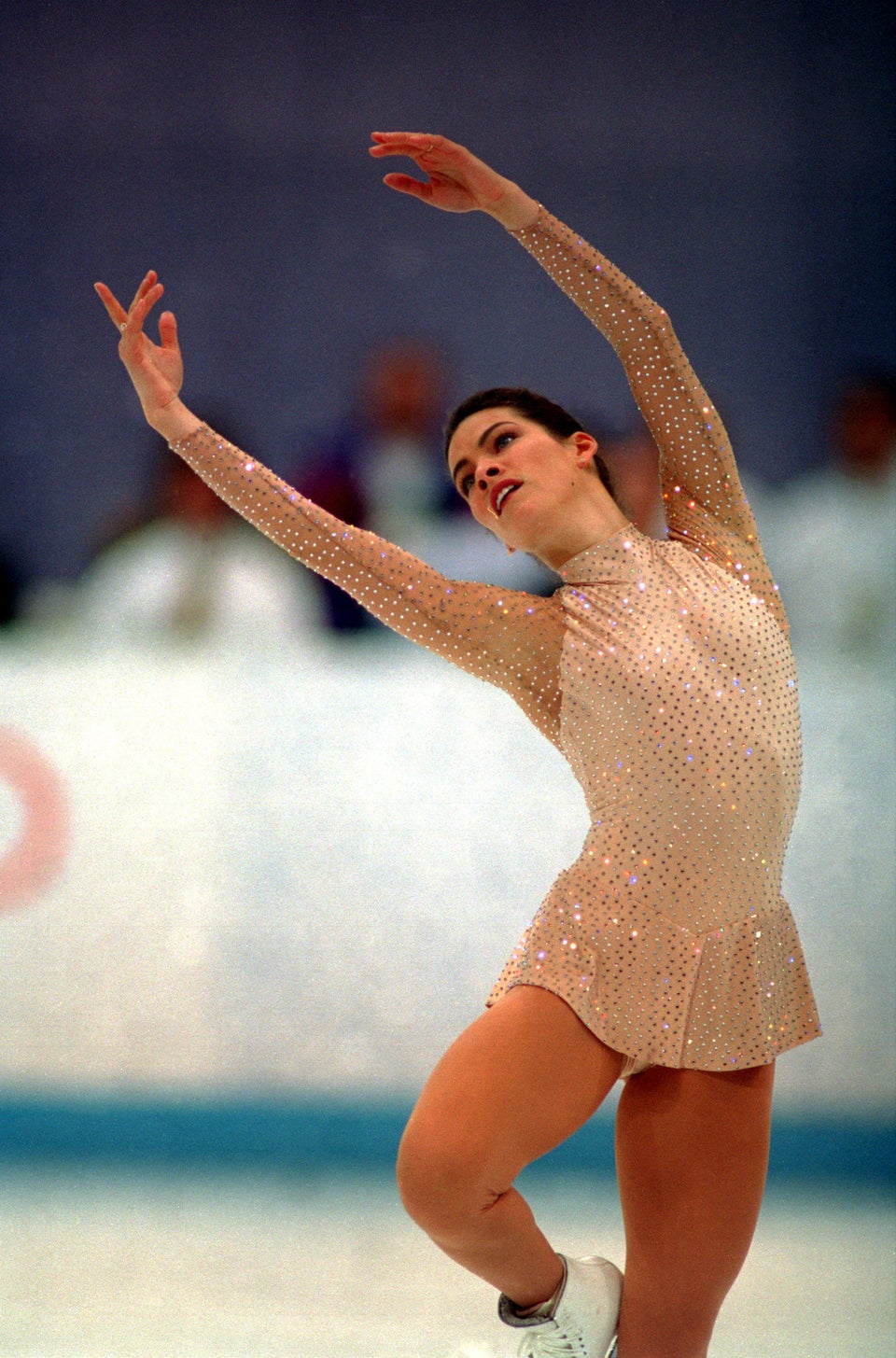 Clive Brunskill via Getty Images
Tonya Harding, 1994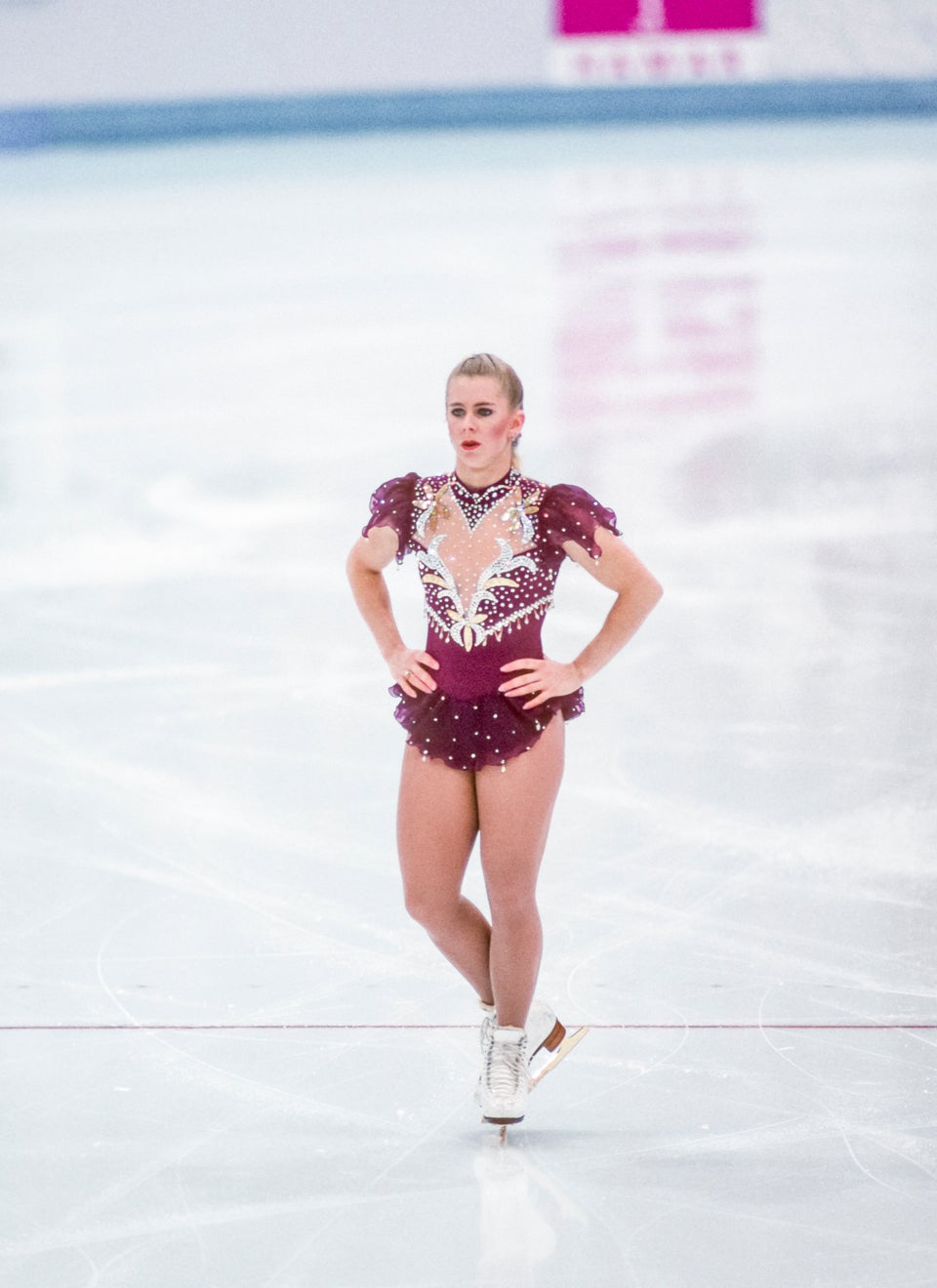 David Madison via Getty Images
Oksana Baiul, 1994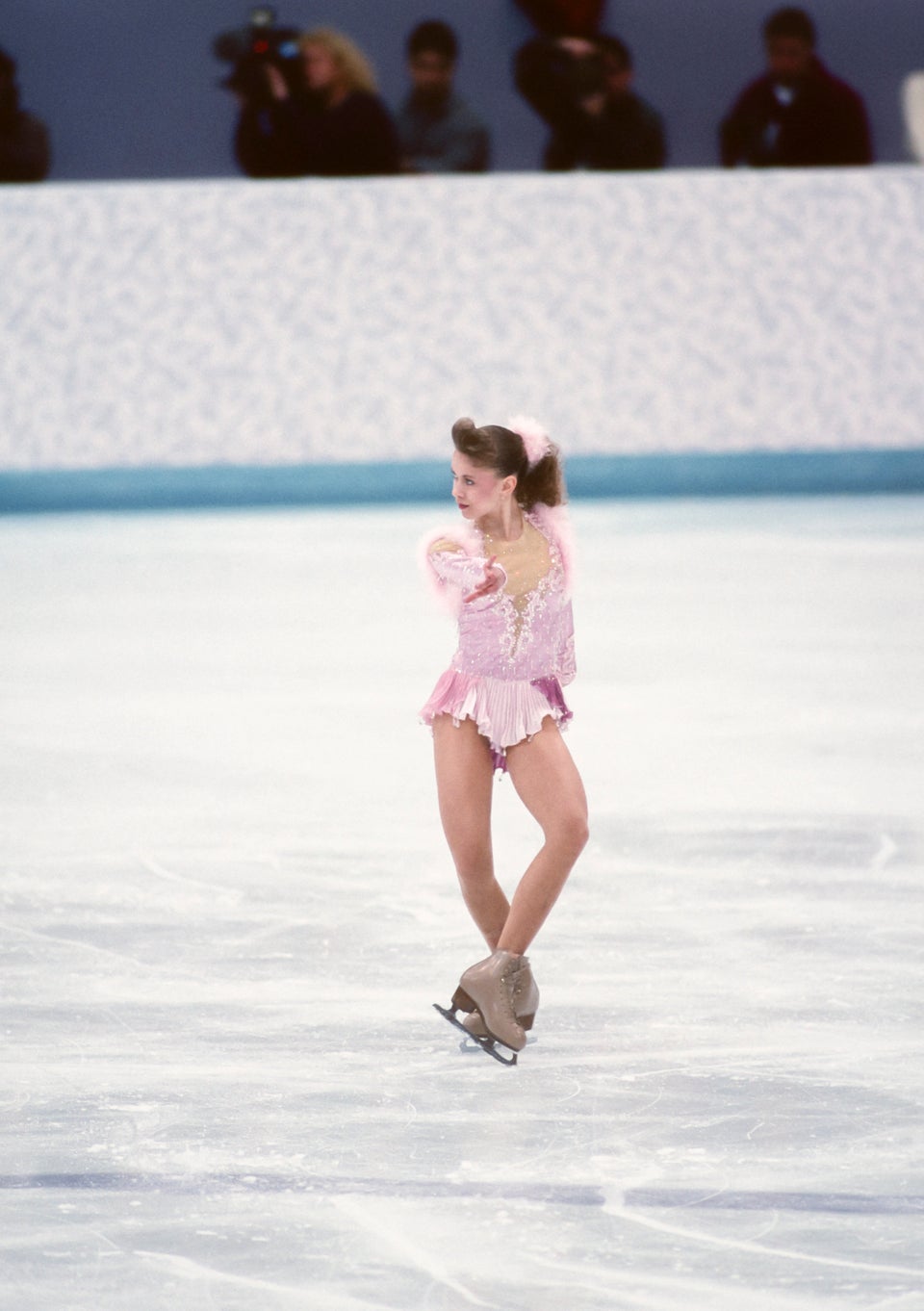 David Madison via Getty Images
Chen Lu, 1994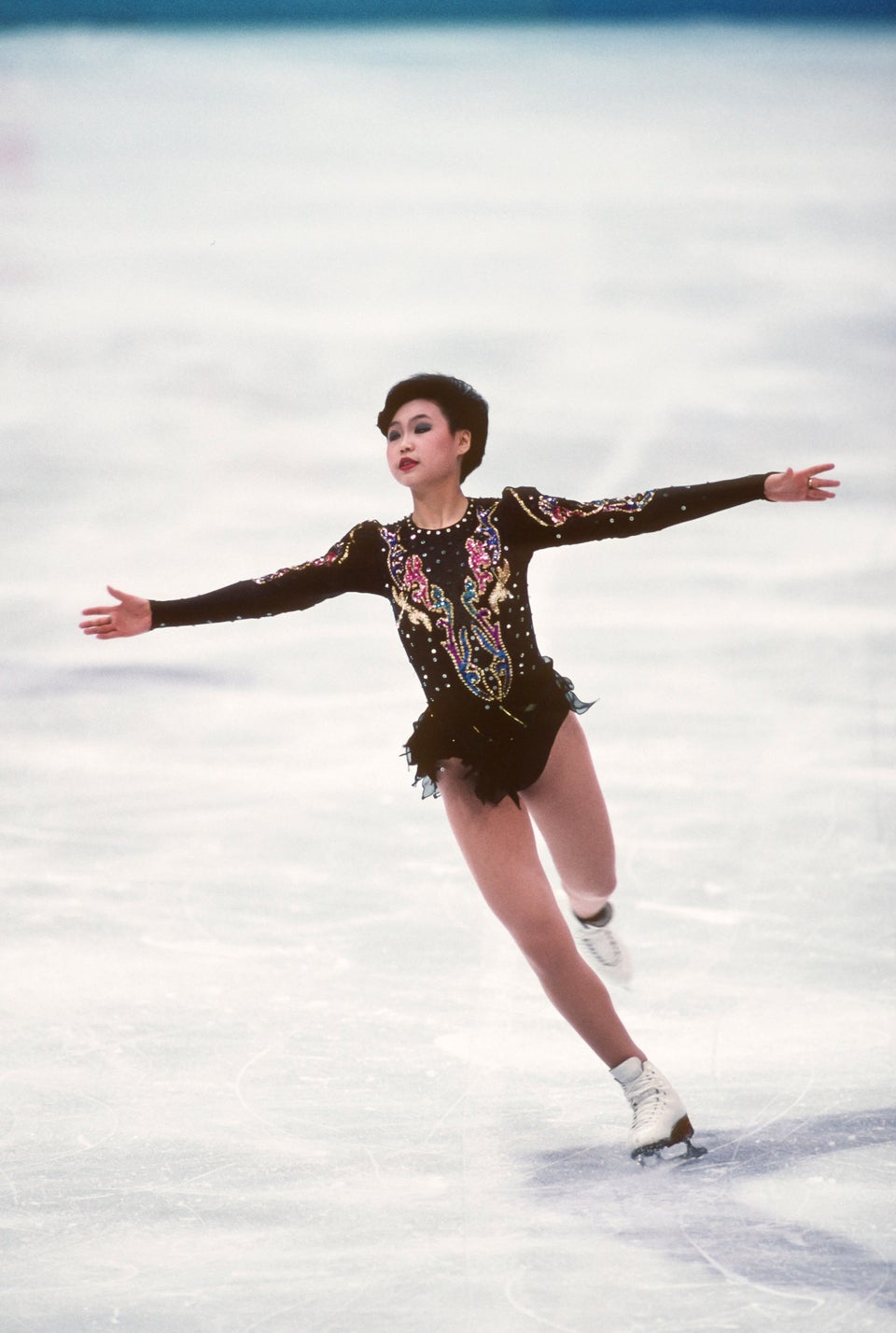 David Madison via Getty Images
Tara Lipinski, 1998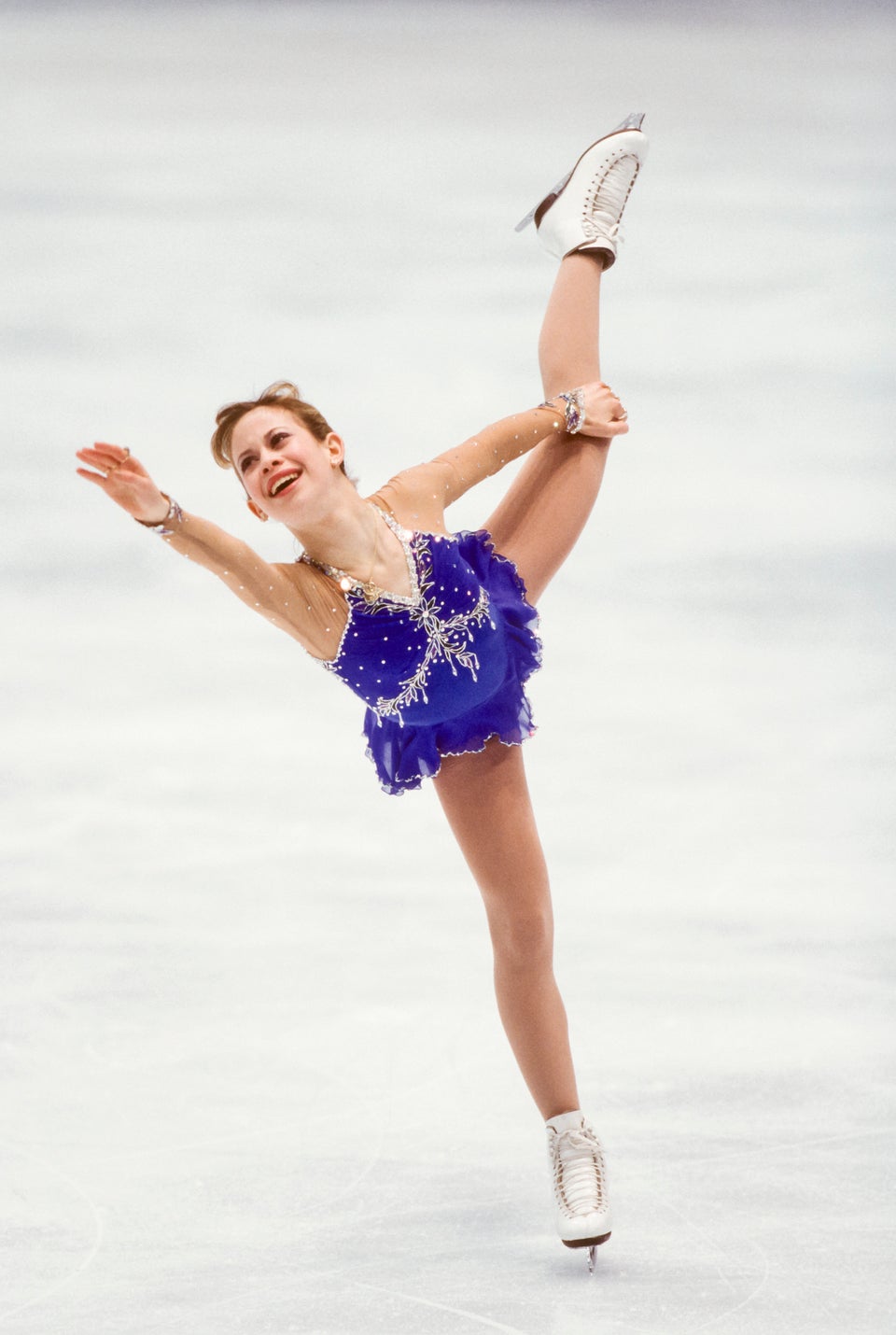 David Madison via Getty Images
Chen Lu, 1998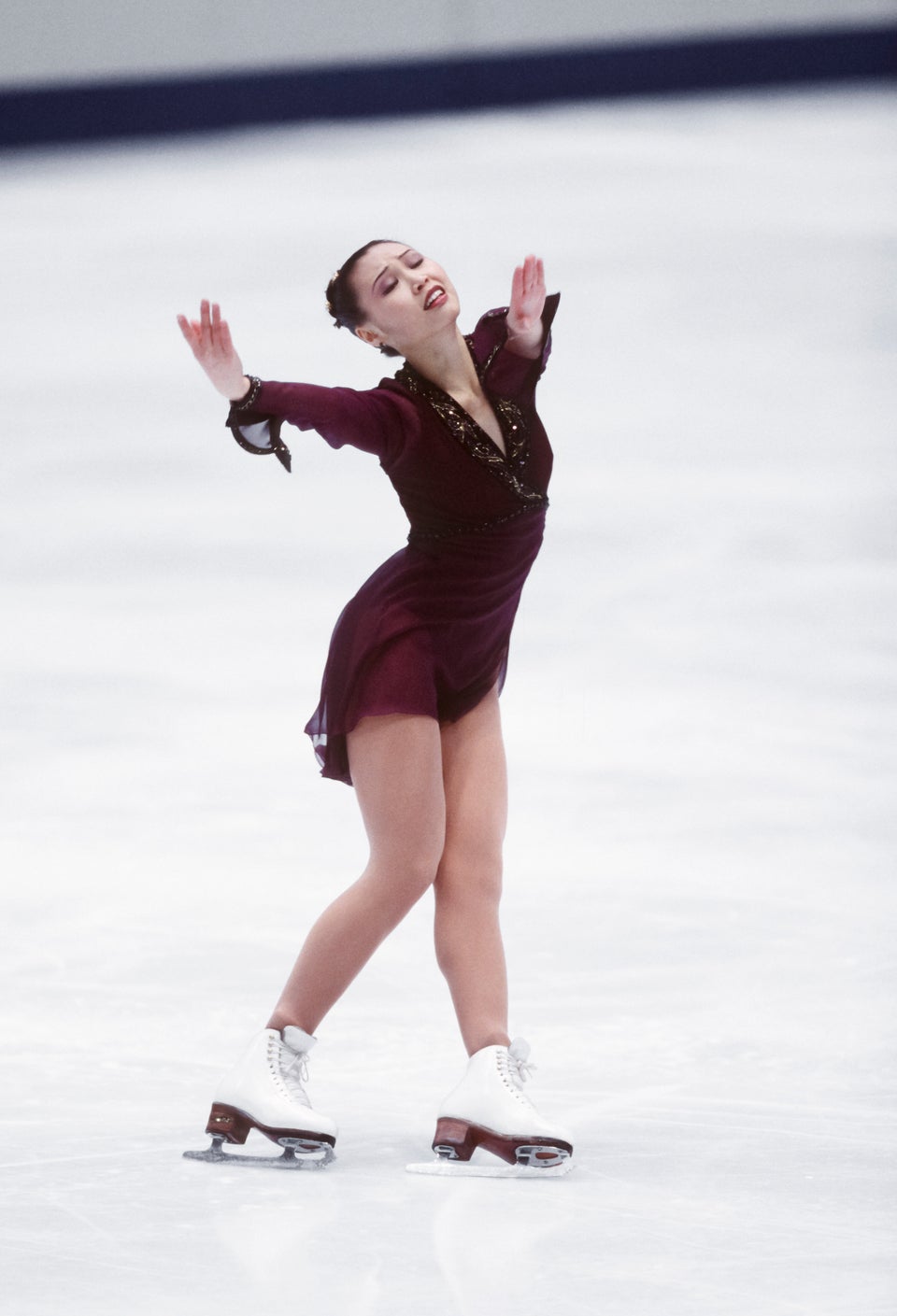 David Madison via Getty Images
Michelle Kwan, 1998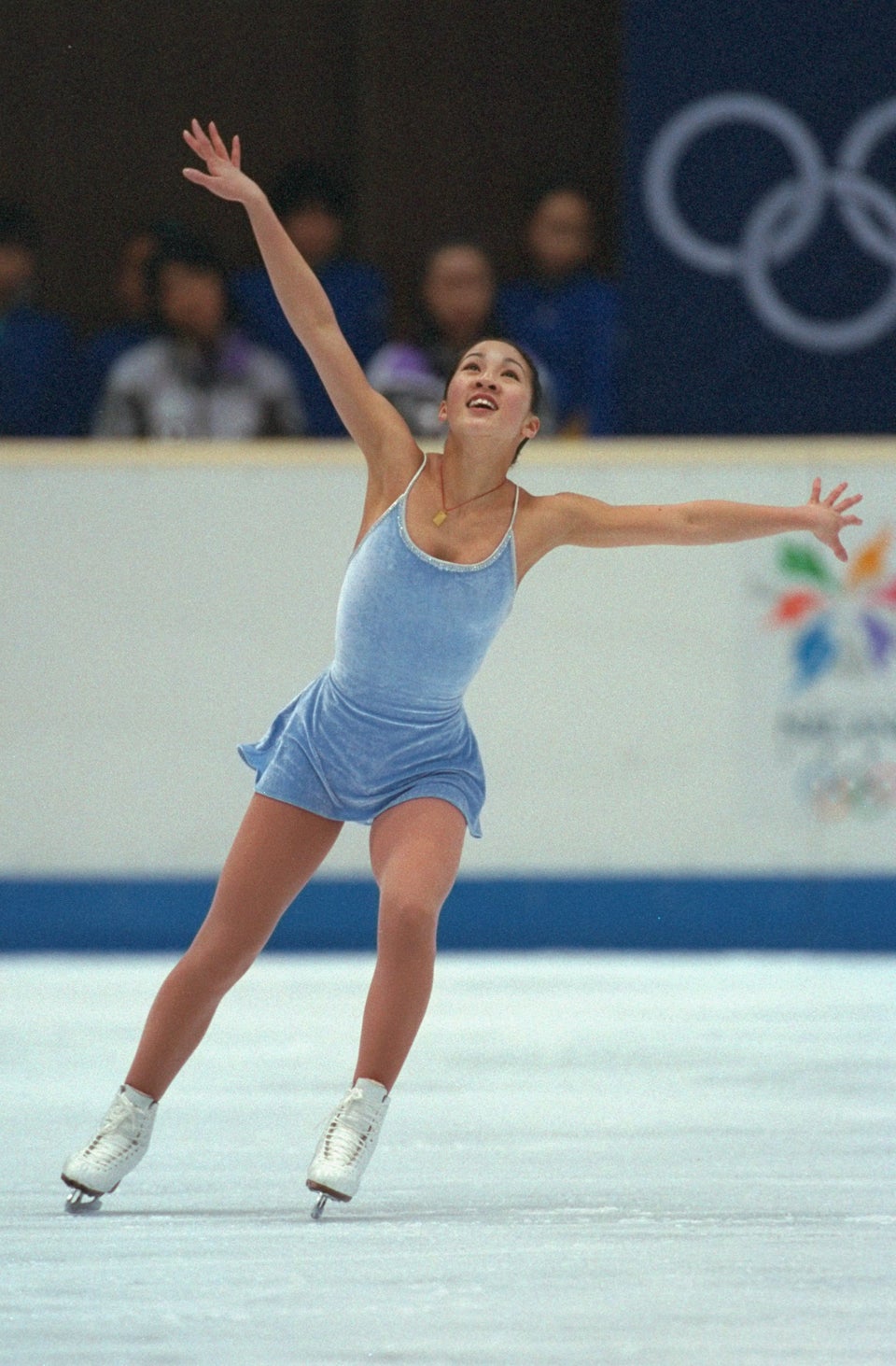 Clive Brunskill via Getty Images
Irina Slutskaya, 2002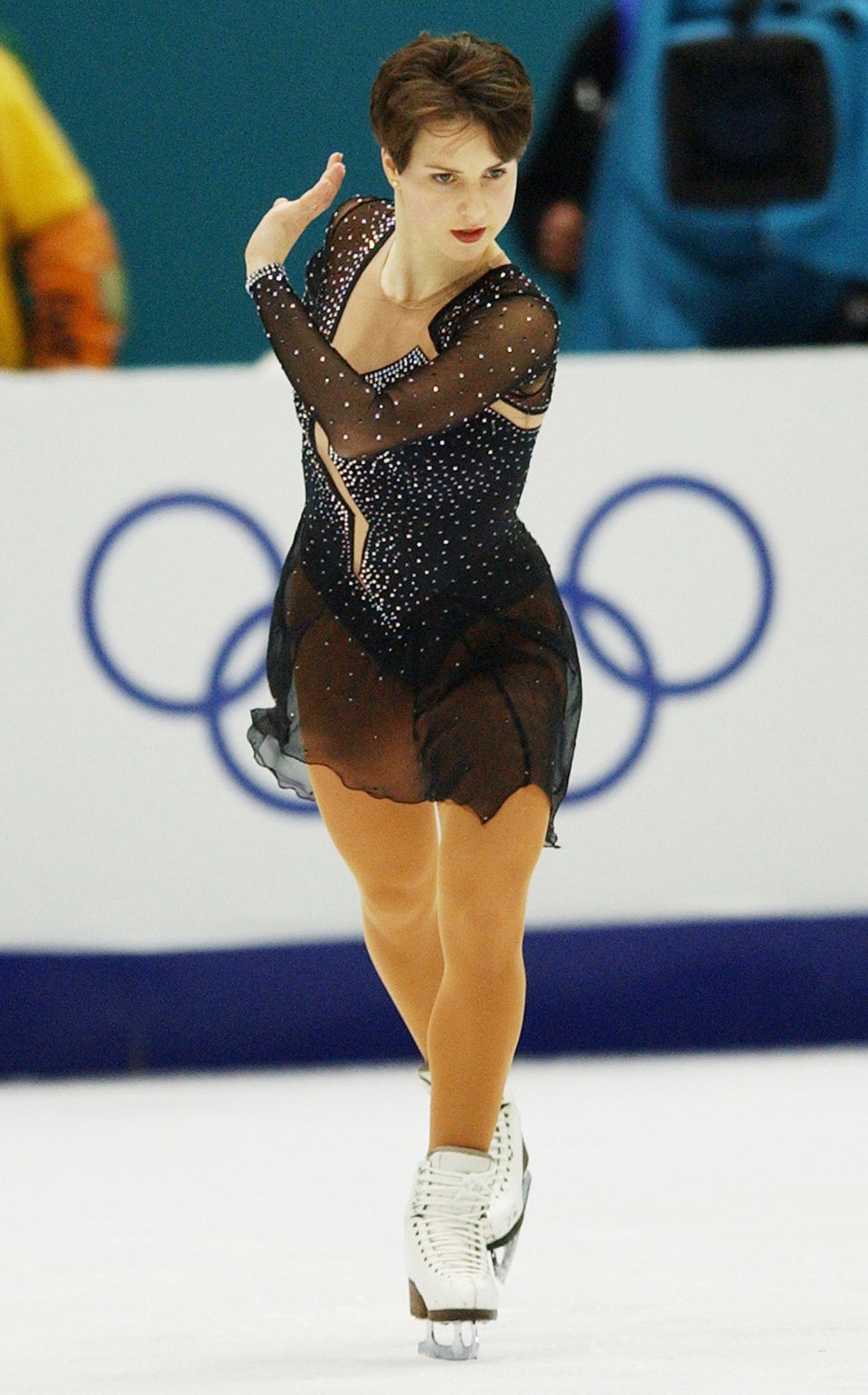 JOHN MACDOUGALL via Getty Images
Sarah Hughes, 2002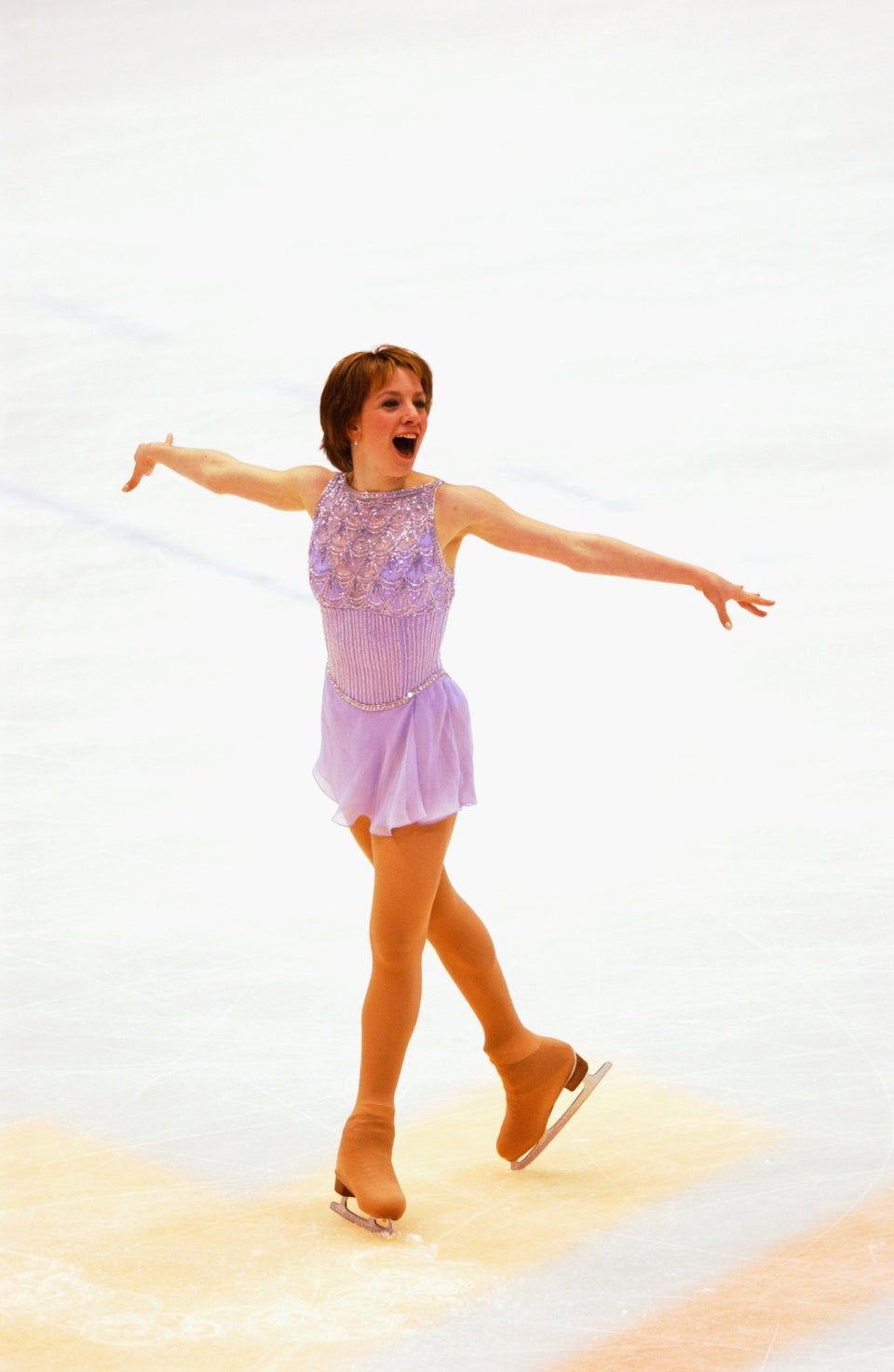 Doug Pensinger via Getty Images
Michelle Kwan, 2002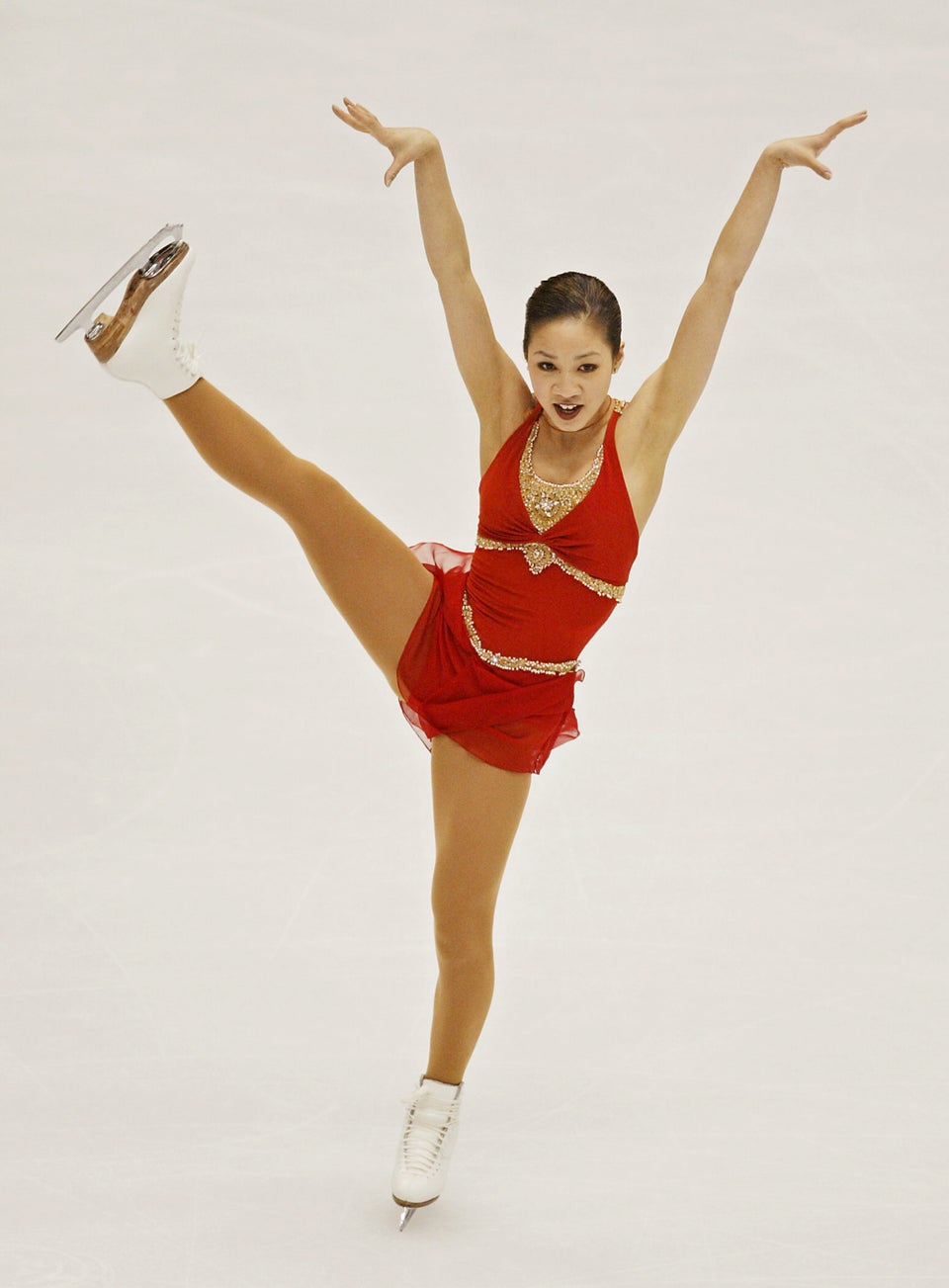 TIMOTHY A. CLARY via Getty Images
Shizuka Arakawa, 2006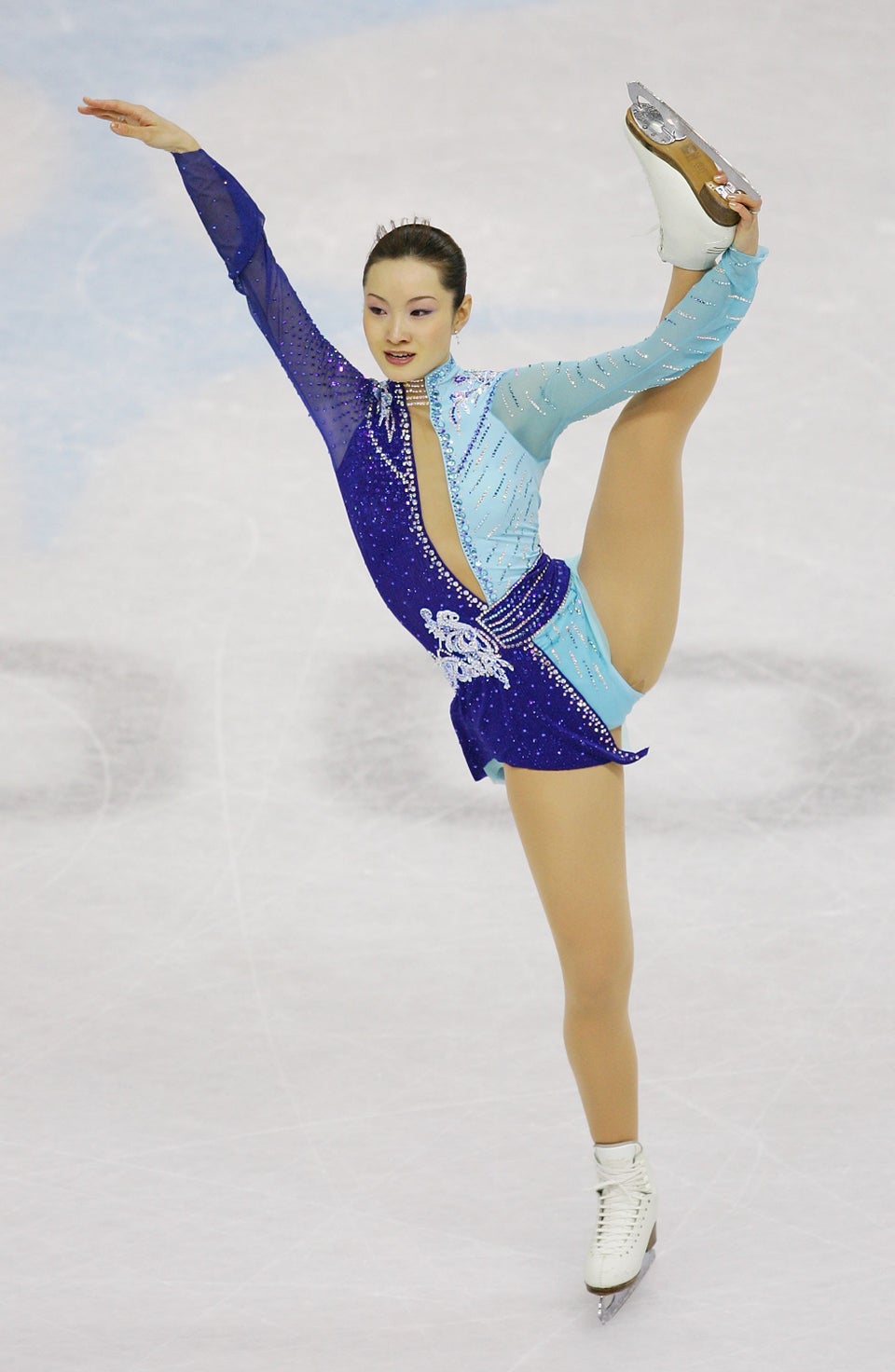 Vladimir Rys via Getty Images
Sasha Cohen, 2006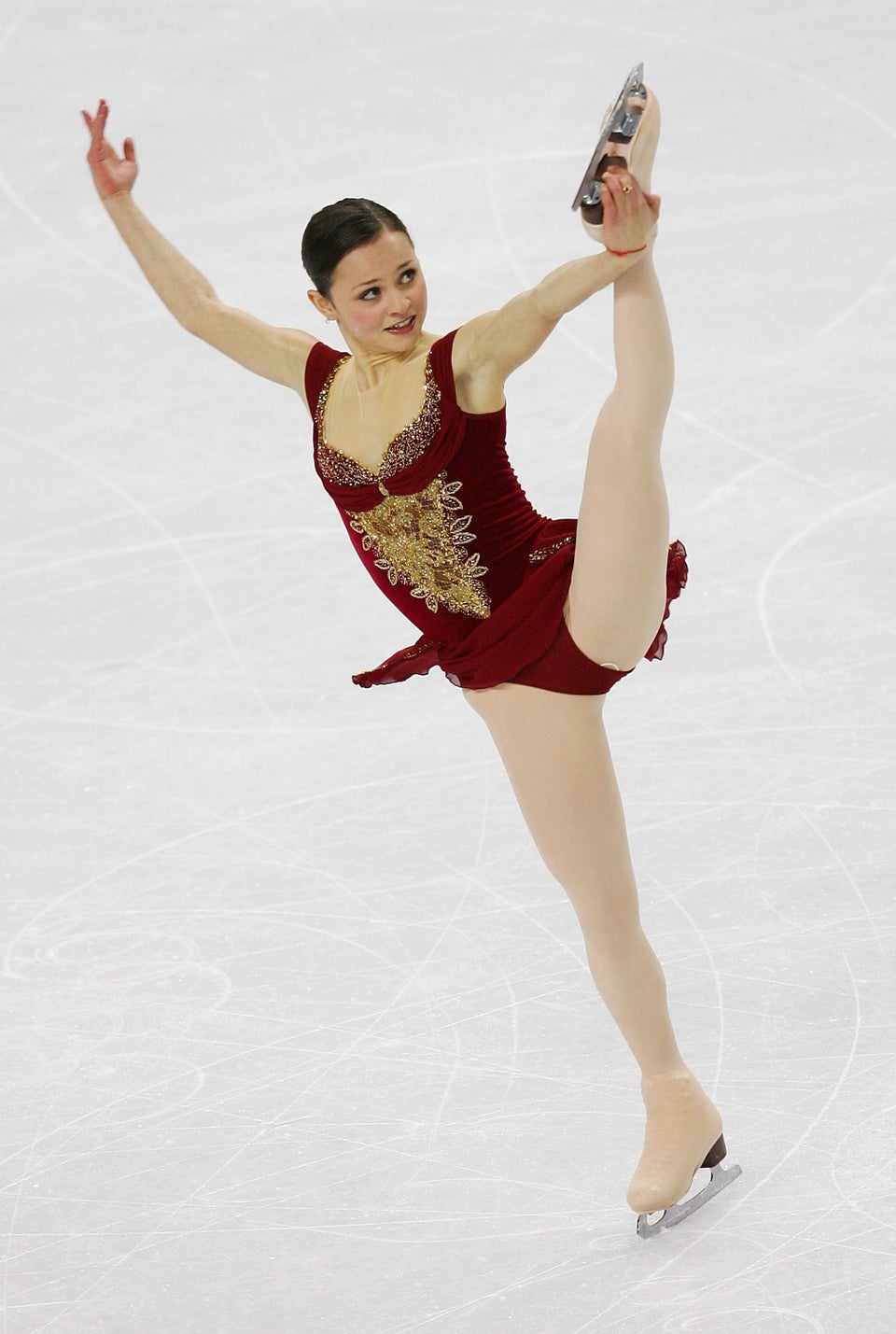 Vladimir Rys via Getty Images
Irina Slutskaya, 2006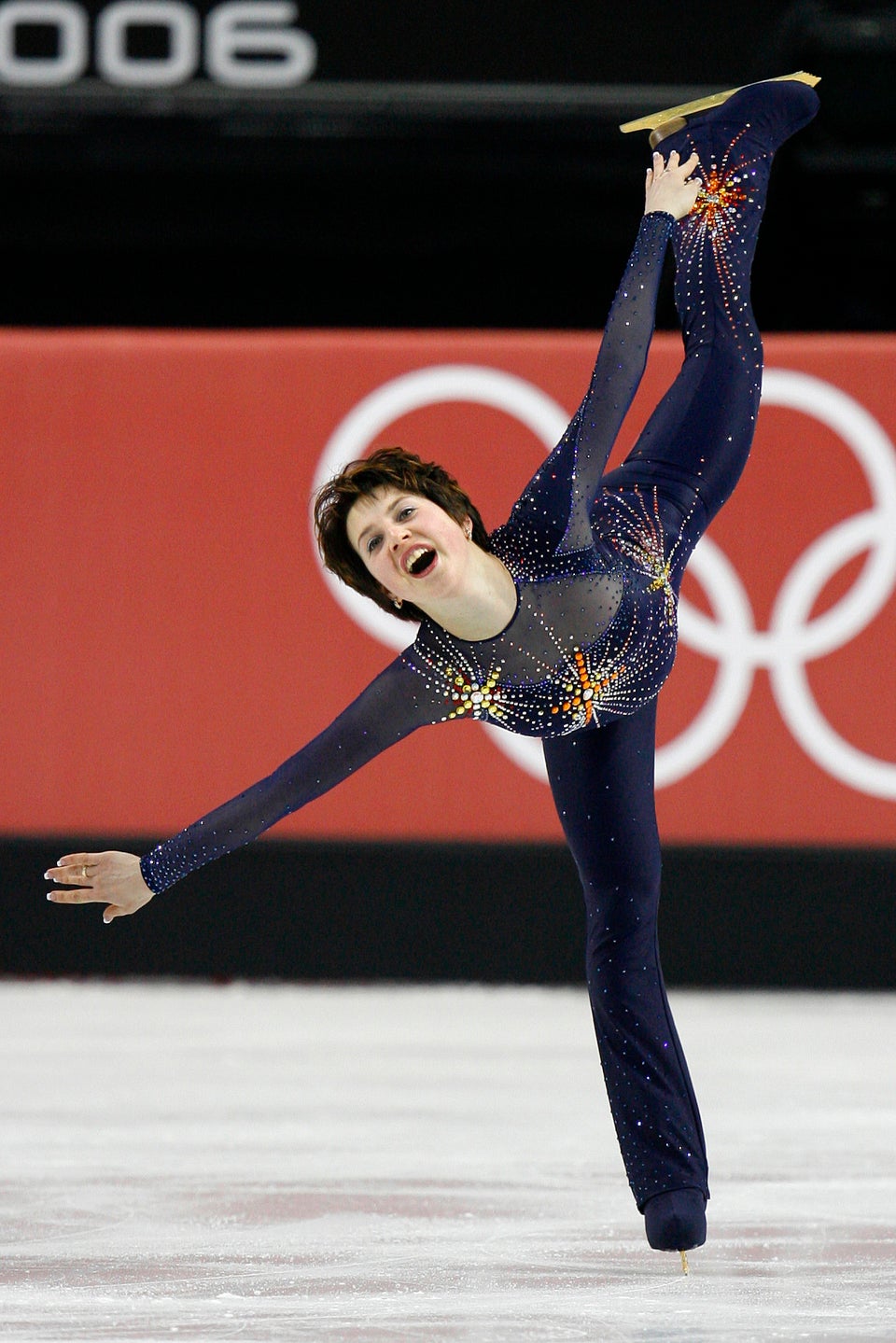 Wally Skalij via Getty Images
Carolina Kostner, 2006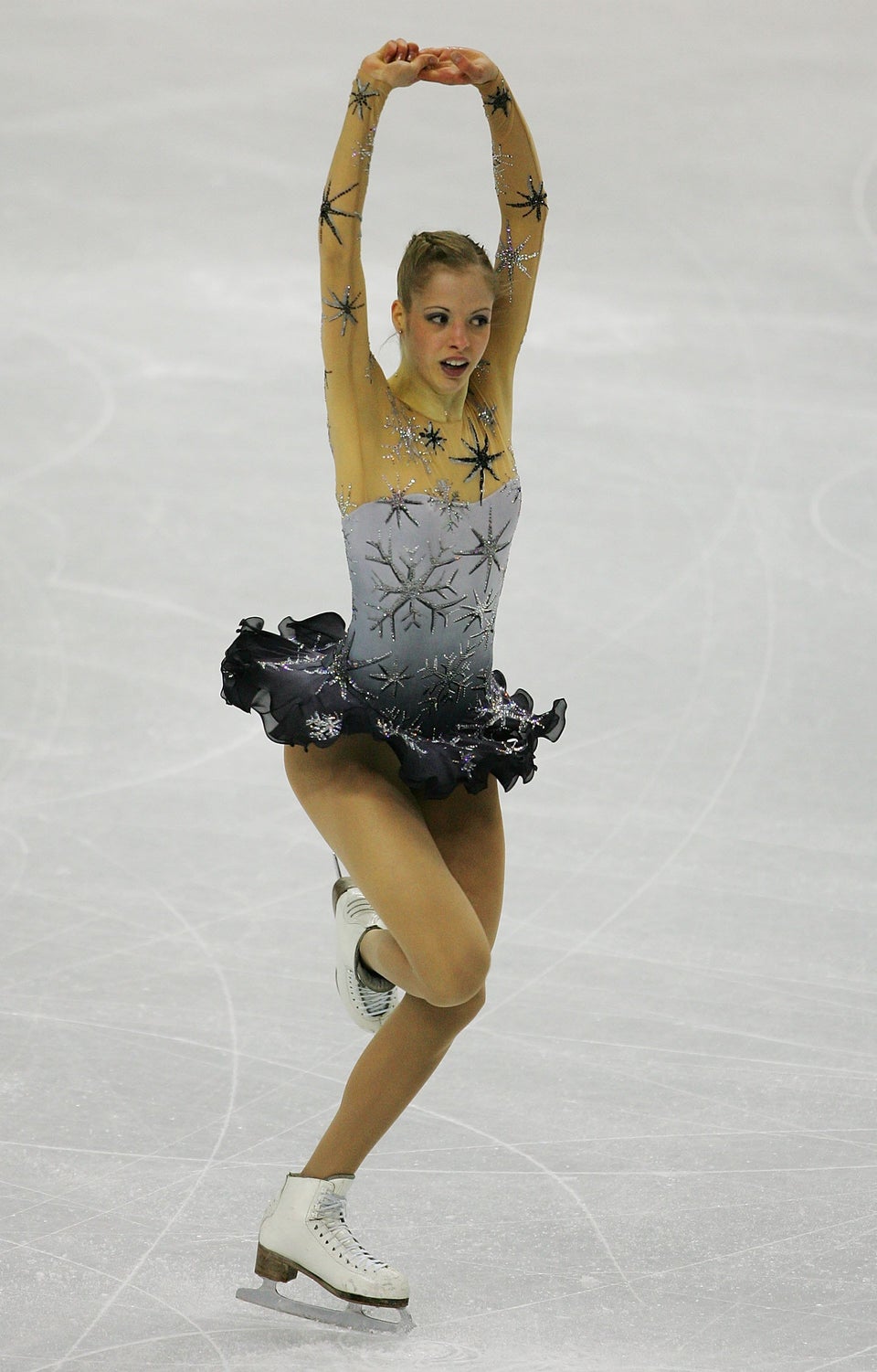 Al Bello via Getty Images
Mao Asada, 2010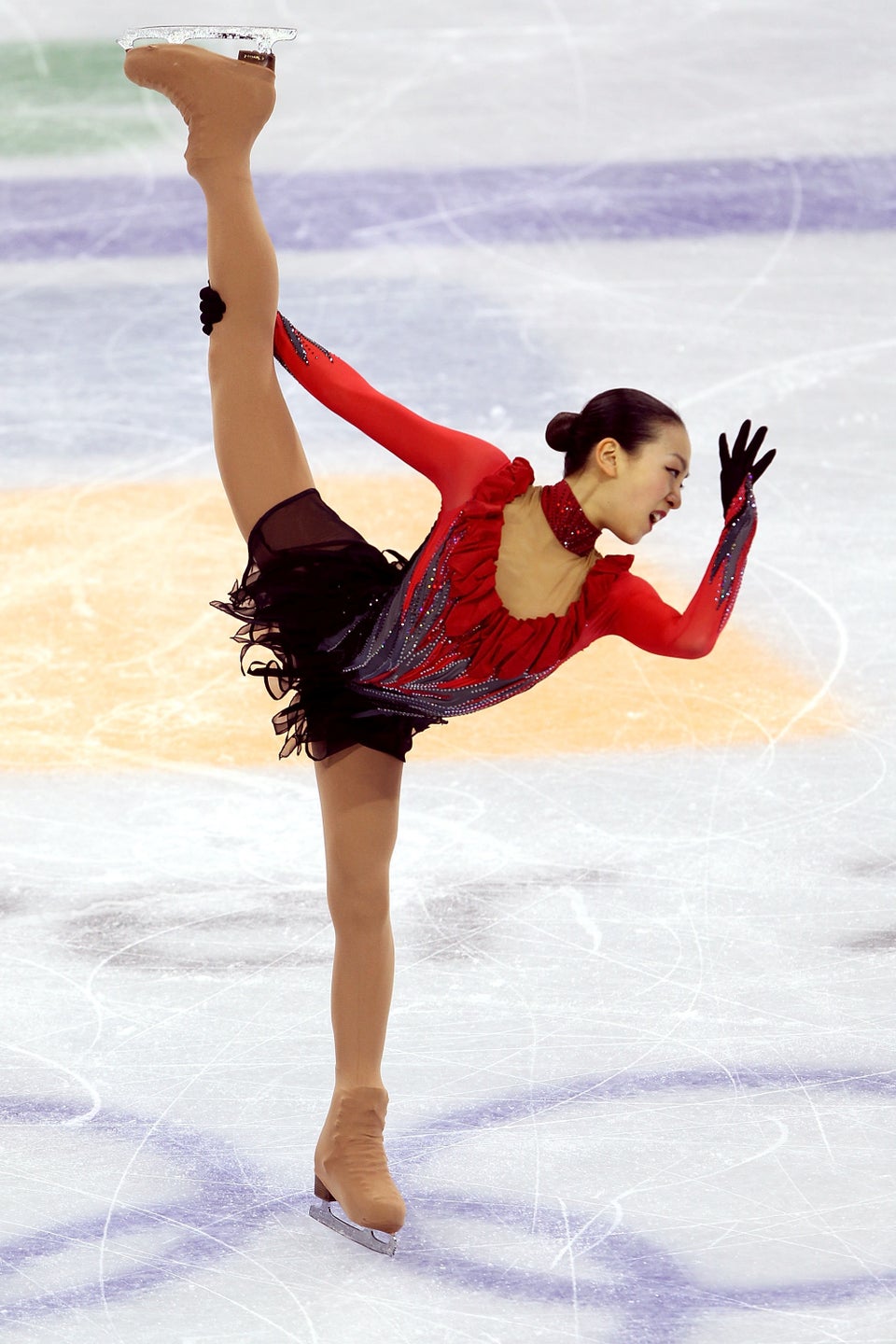 Matthew Stockman via Getty Images
Yuna Kim, 2010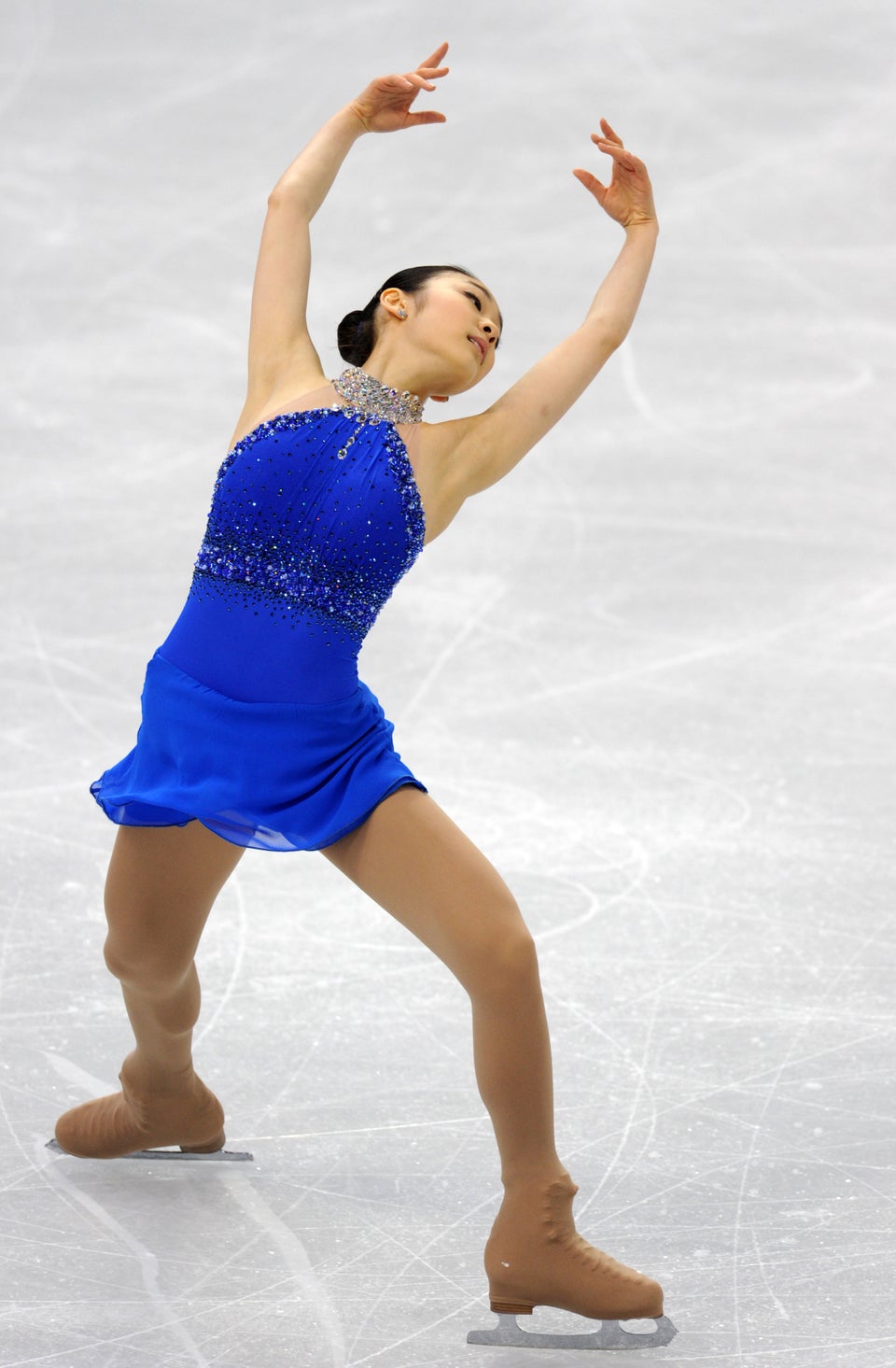 DIMITAR DILKOFF via Getty Images
Joannie Rochette, 2010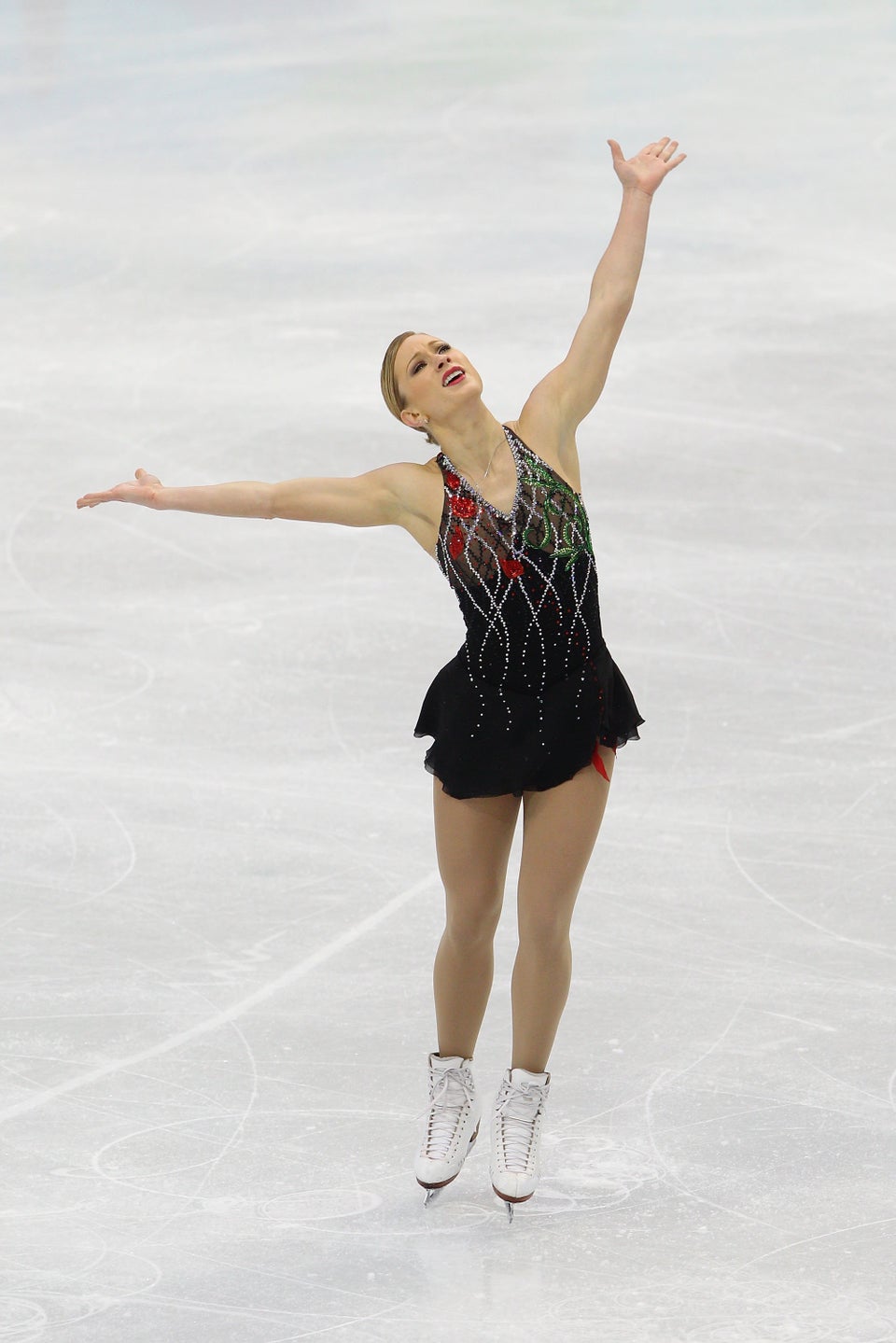 Cameron Spencer via Getty Images
Adelina Sotnikova, 2014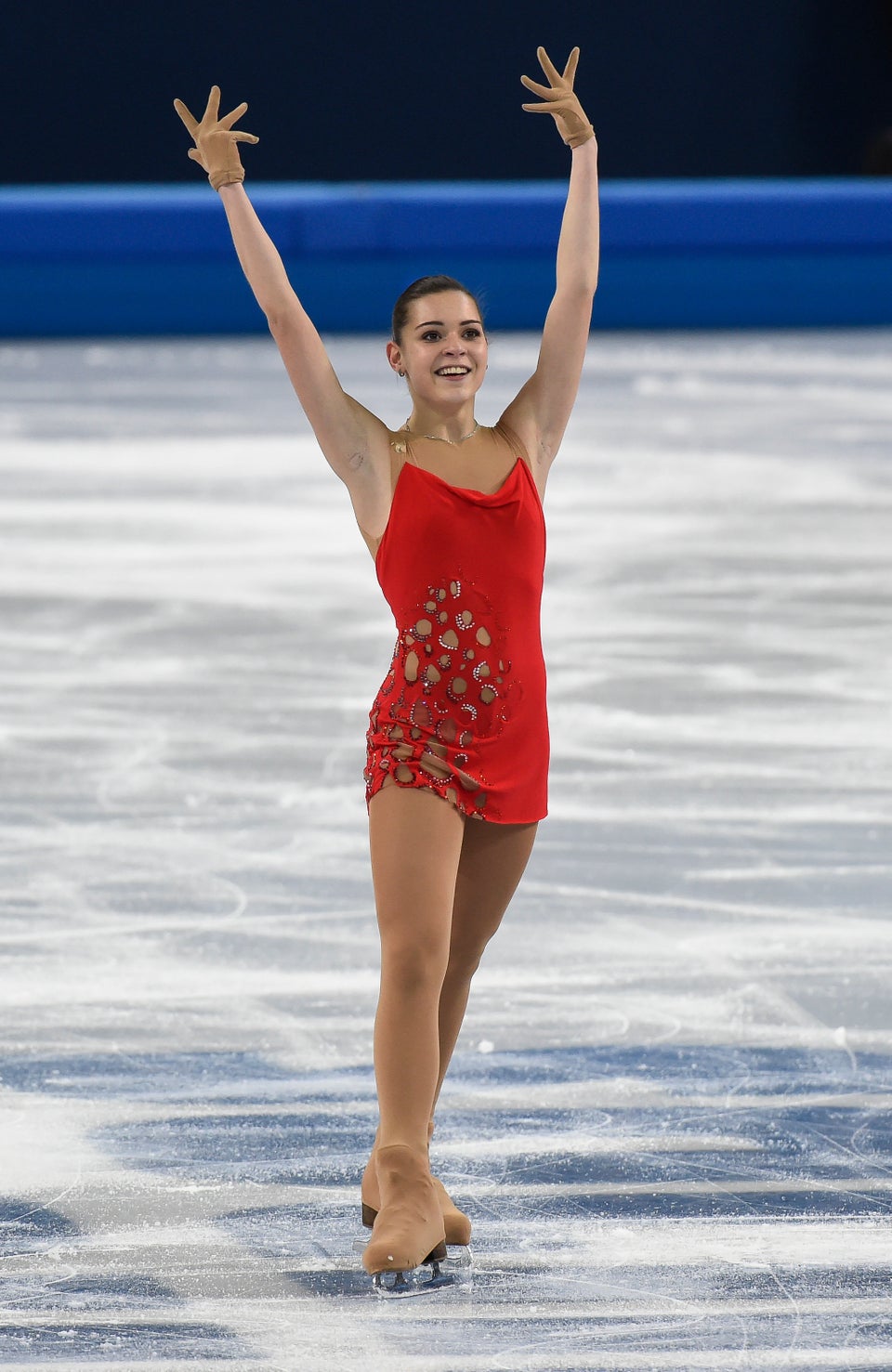 Christopher Morris - Corbis via Getty Images
Carolina Kostner, 2014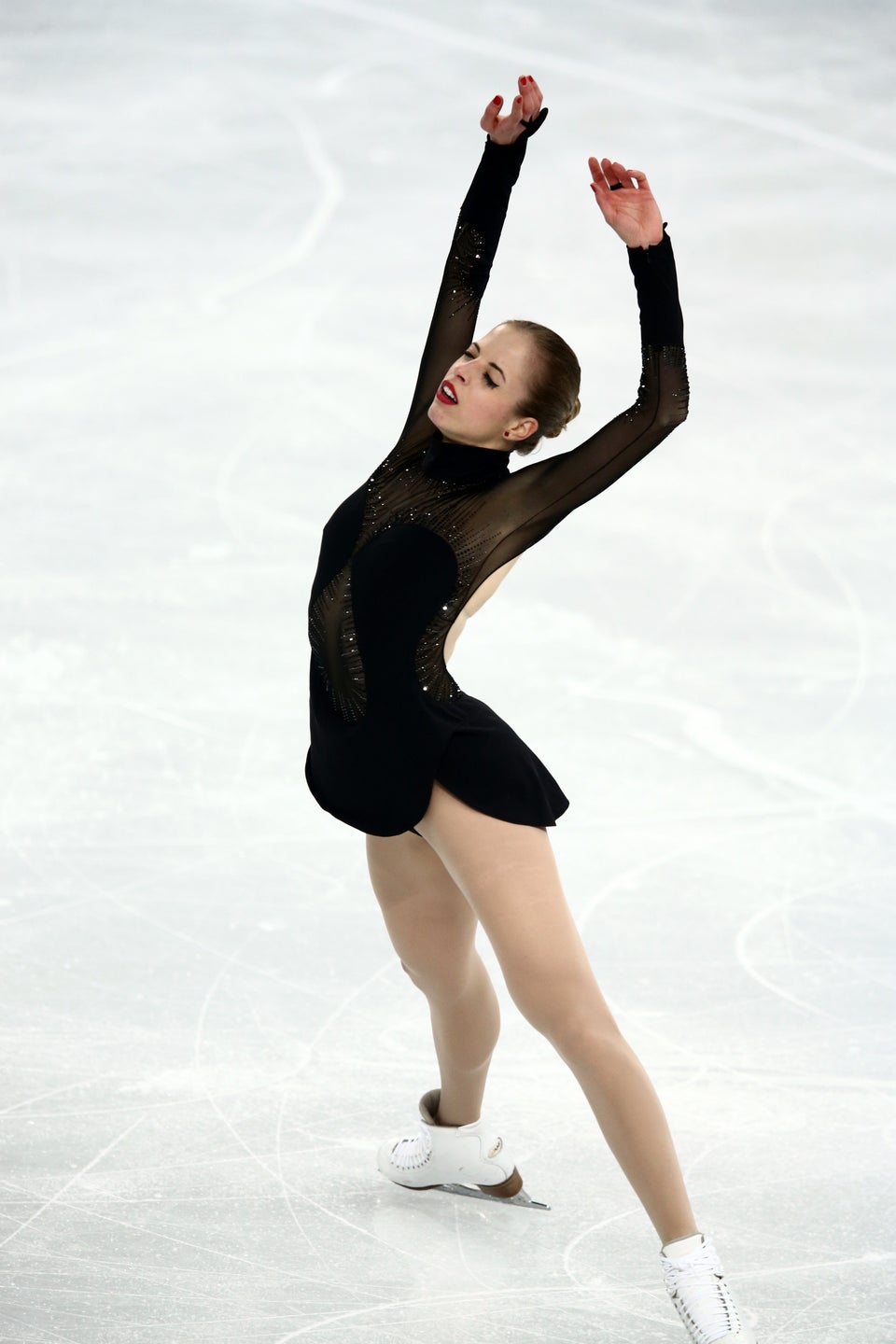 Yuna Kim, 2014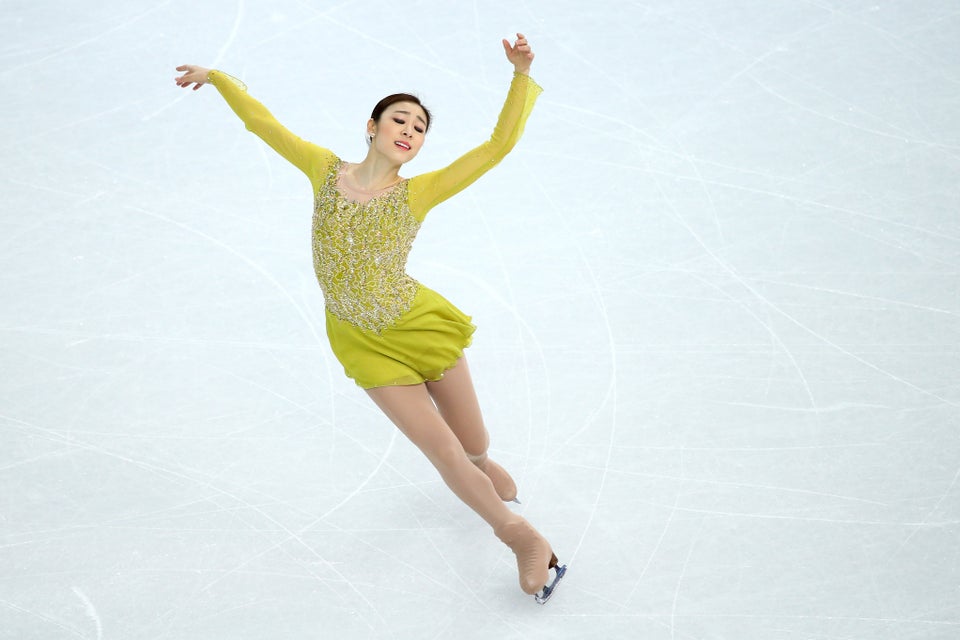 Ryan Pierse via Getty Images
Natalia Popova, 2014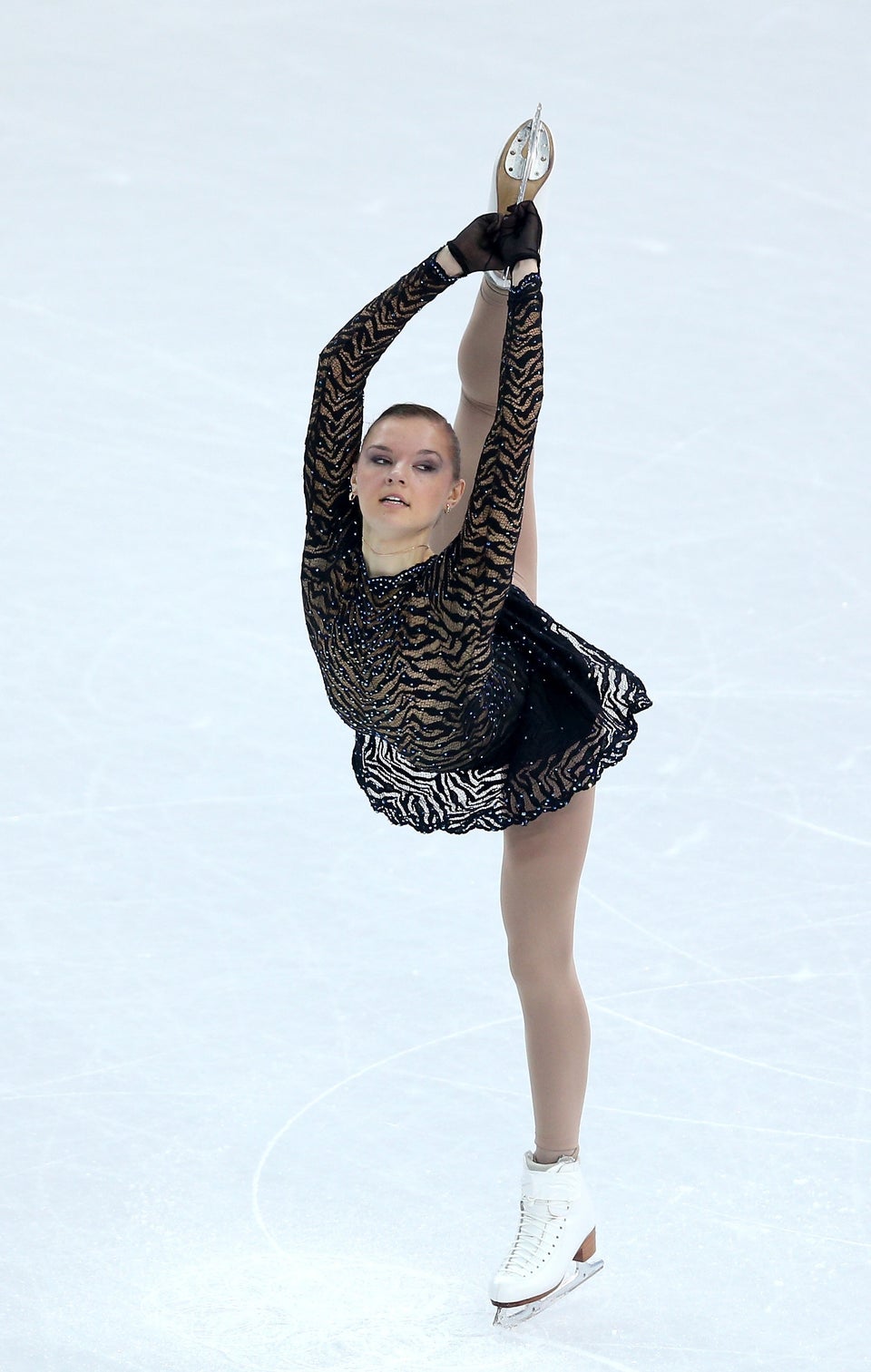 Matthew Stockman via Getty Images
Mae Berenice Meite, 2014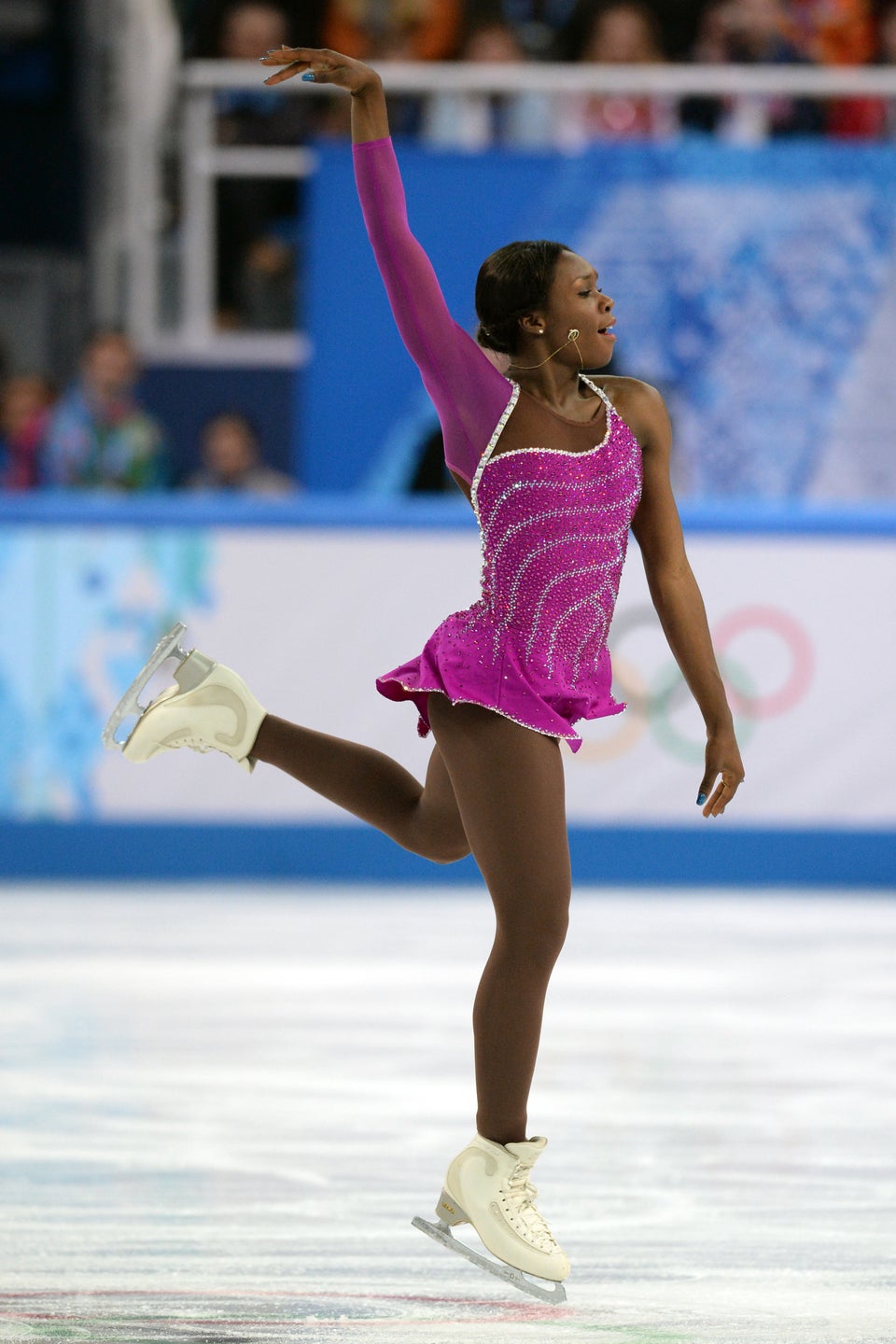 YURI KADOBNOV via Getty Images
Ashley Wagner, 2014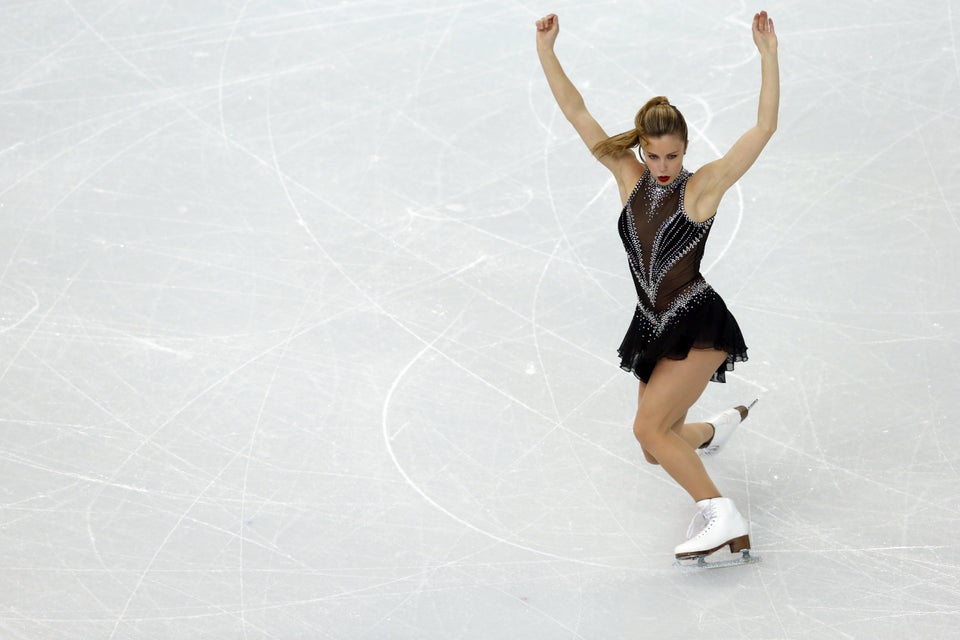 ADRIAN DENNIS via Getty Images
Gracie Gold, 2014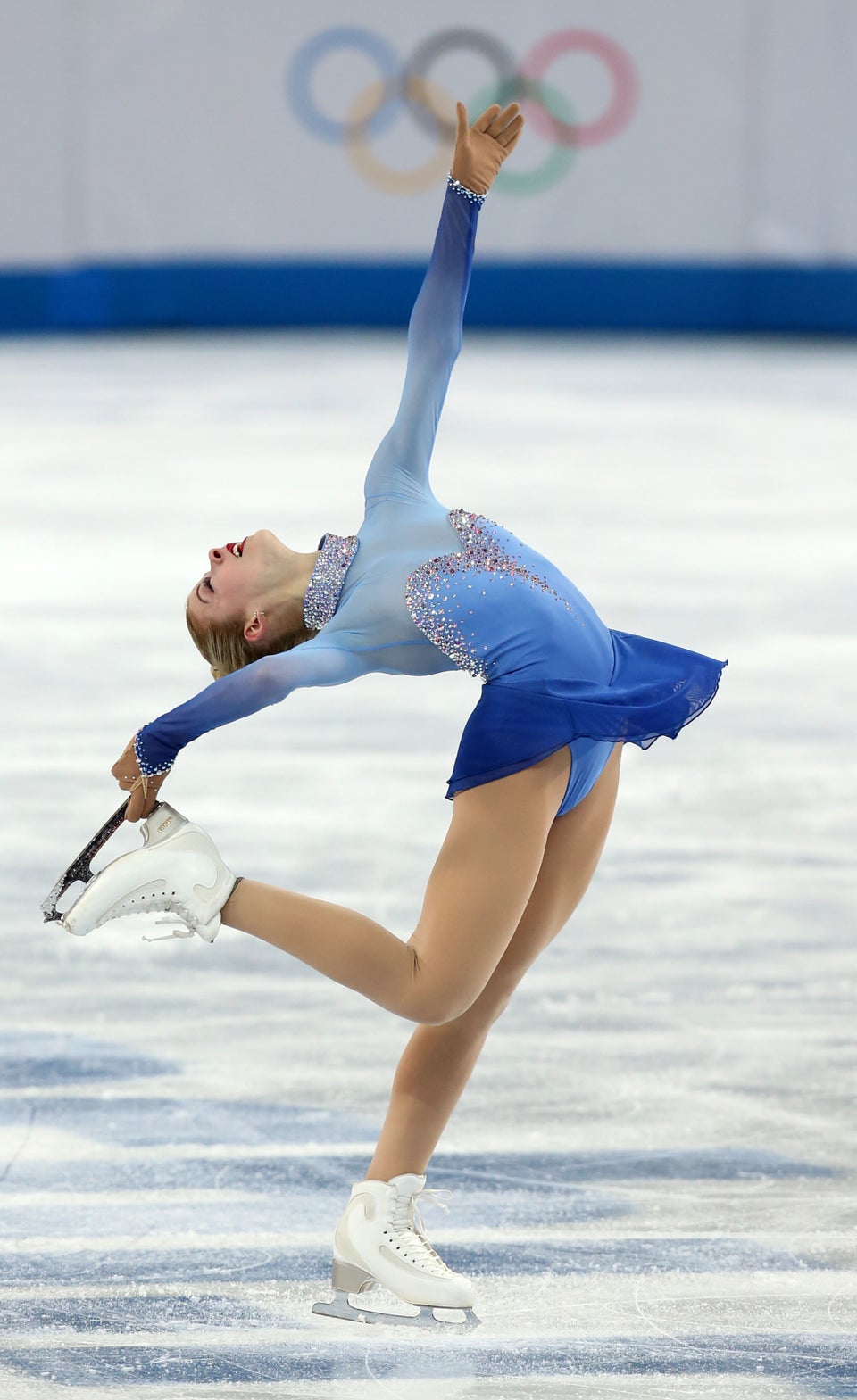 Hoch Zwei via Getty Images
Kaetlyn Osmond, 2014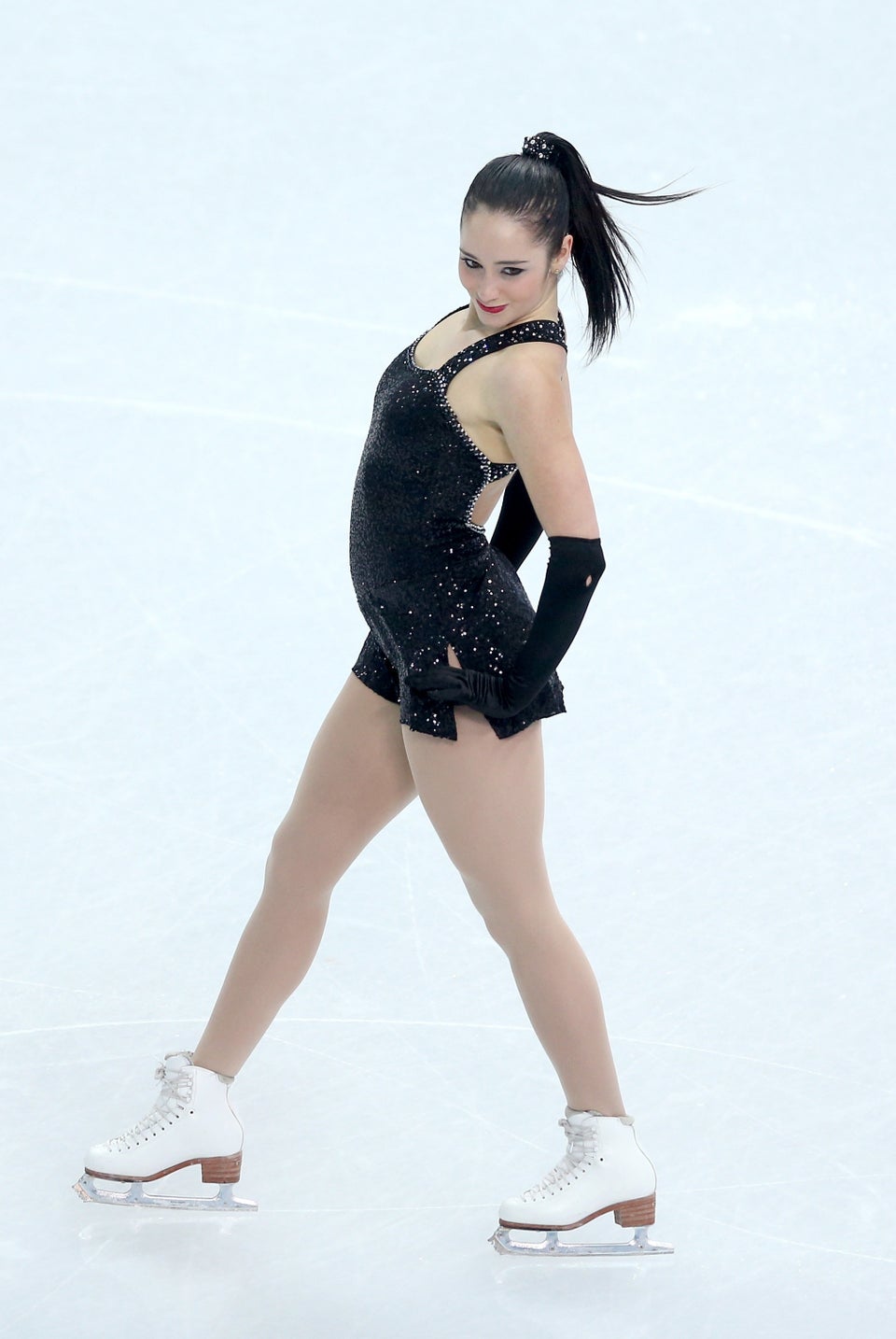 Matthew Stockman via Getty Images
Carolina Kostner, 2018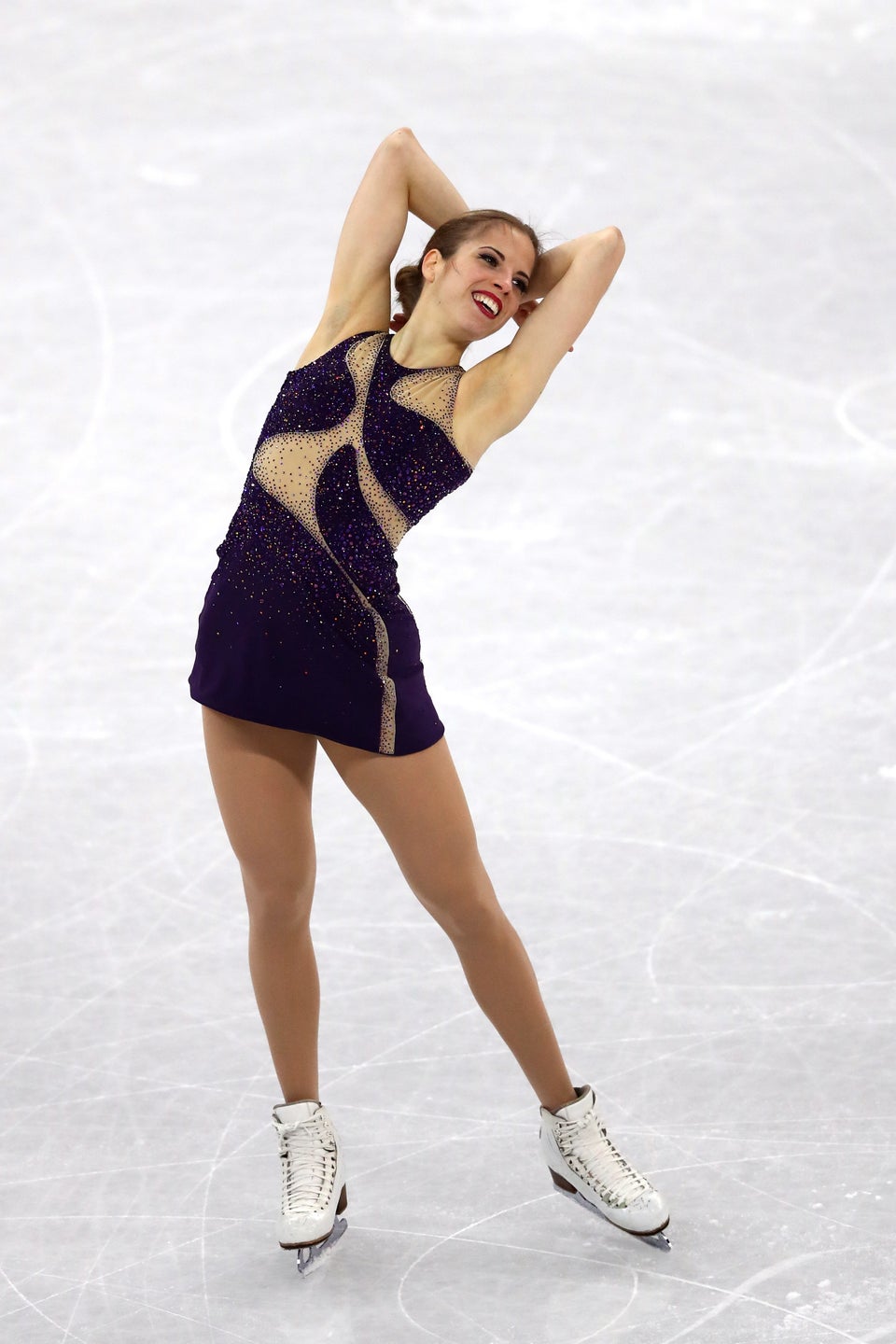 Dean Mouhtaropoulos via Getty Images
Mae Berenice Meite, 2018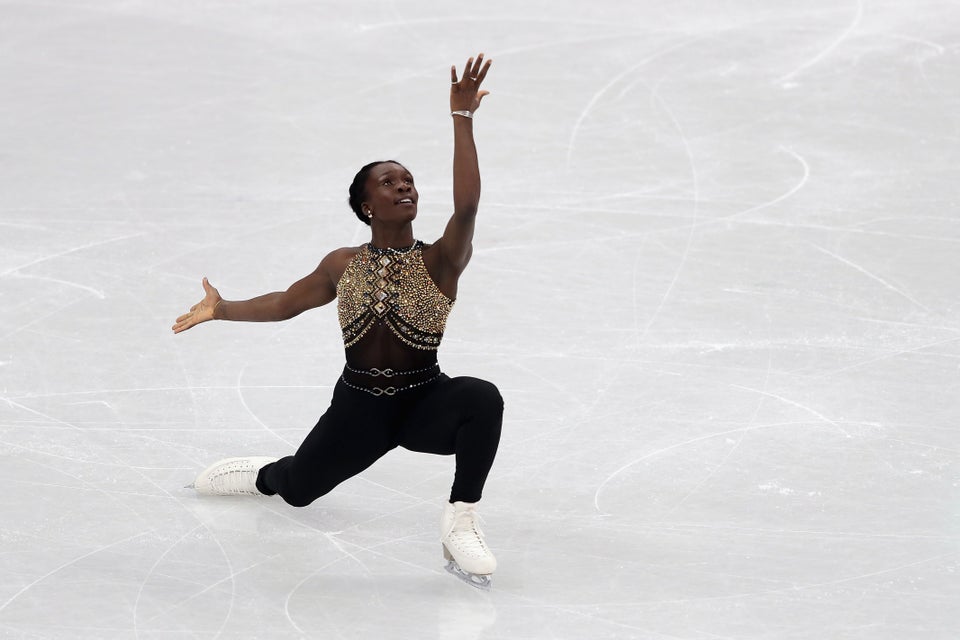 Richard Heathcote via Getty Images
Kaetlyn Osmond, 2018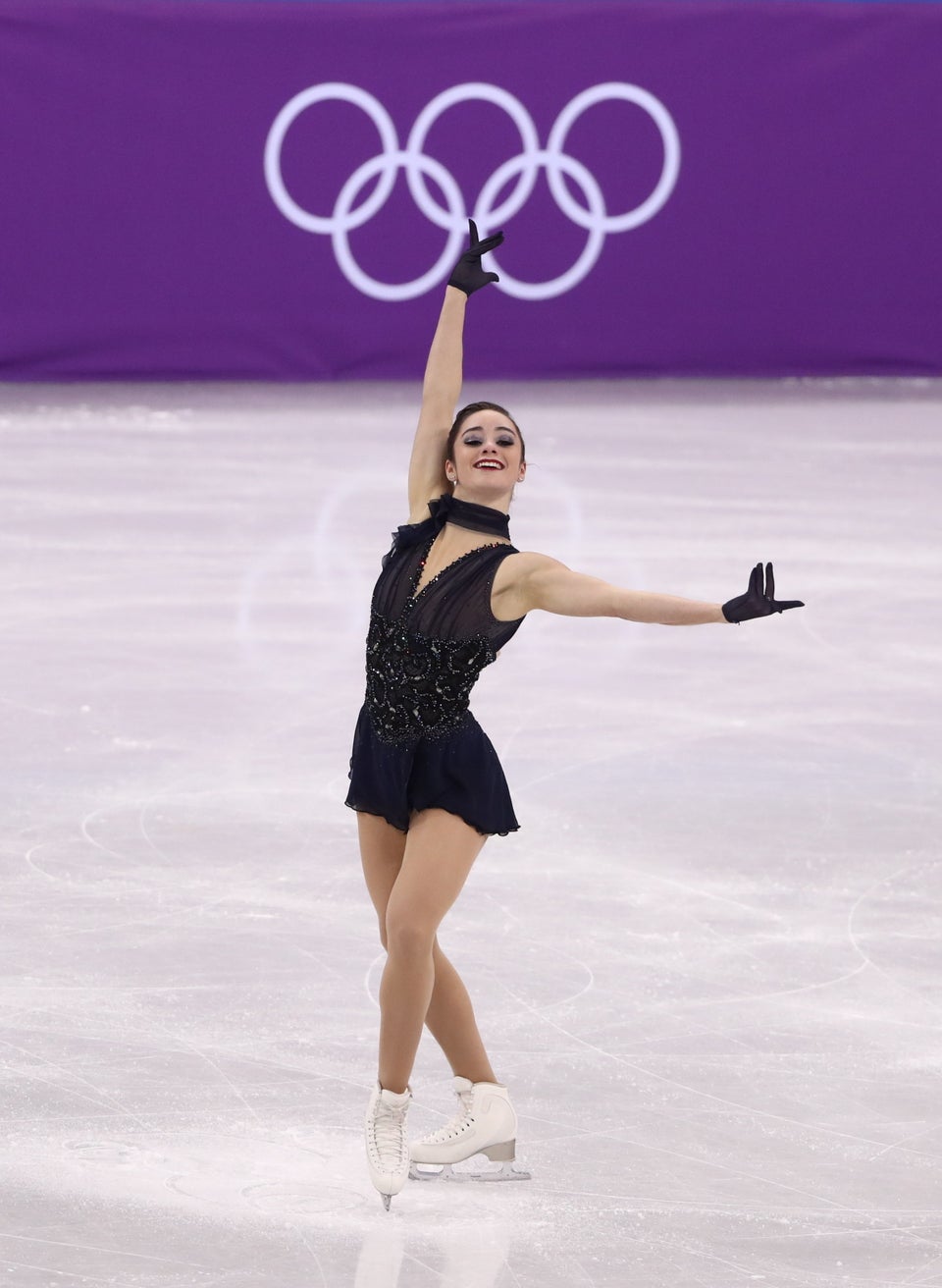 Valery Sharifulin via Getty Images
Alina Zagitova, 2018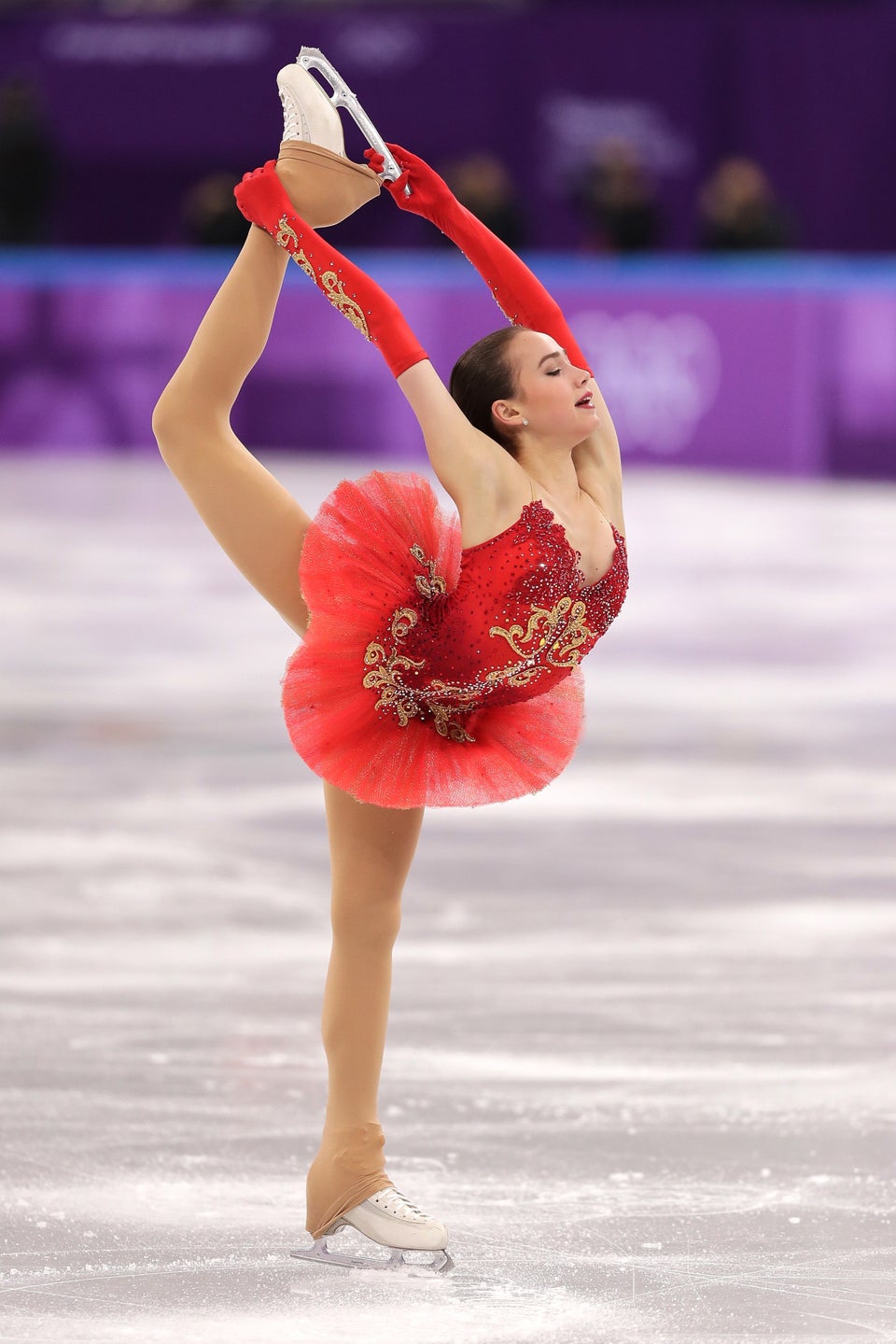 Richard Heathcote via Getty Images
Mirai Nagasu, 2018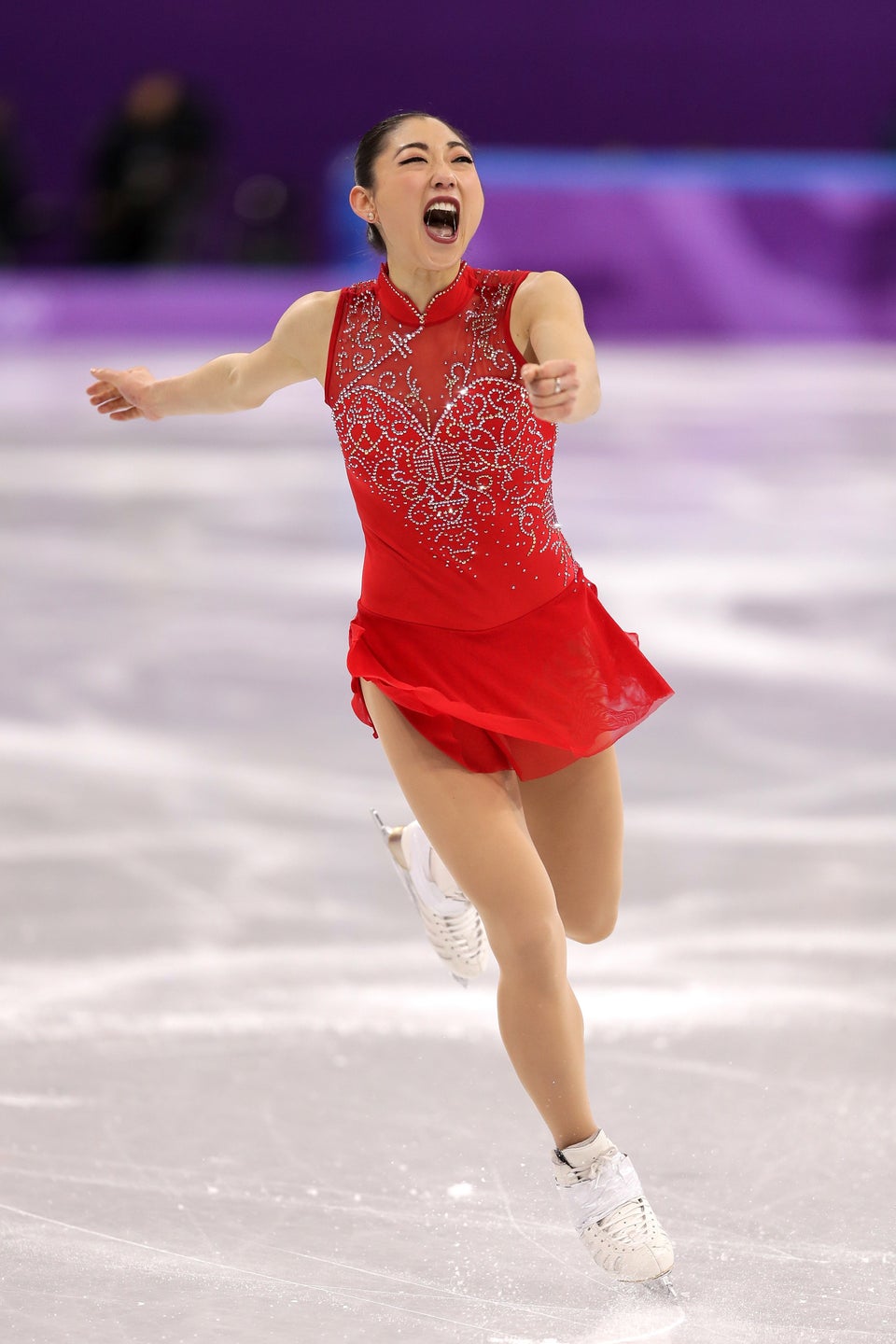 Richard Heathcote via Getty Images
Dabin Choi, 2018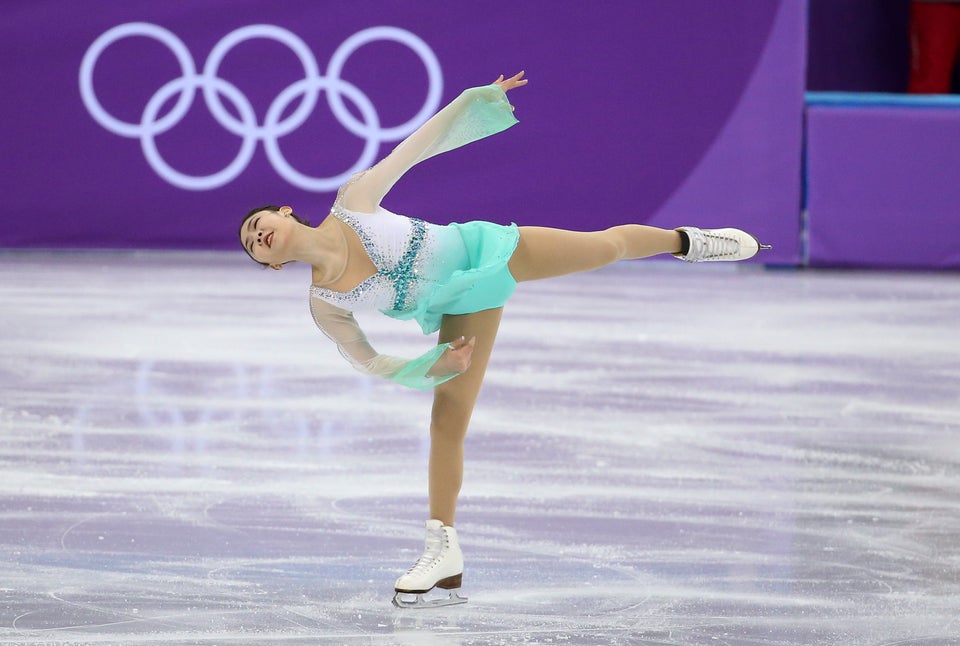 Jean Catuffe via Getty Images
Evgenia Medvedeva, 2018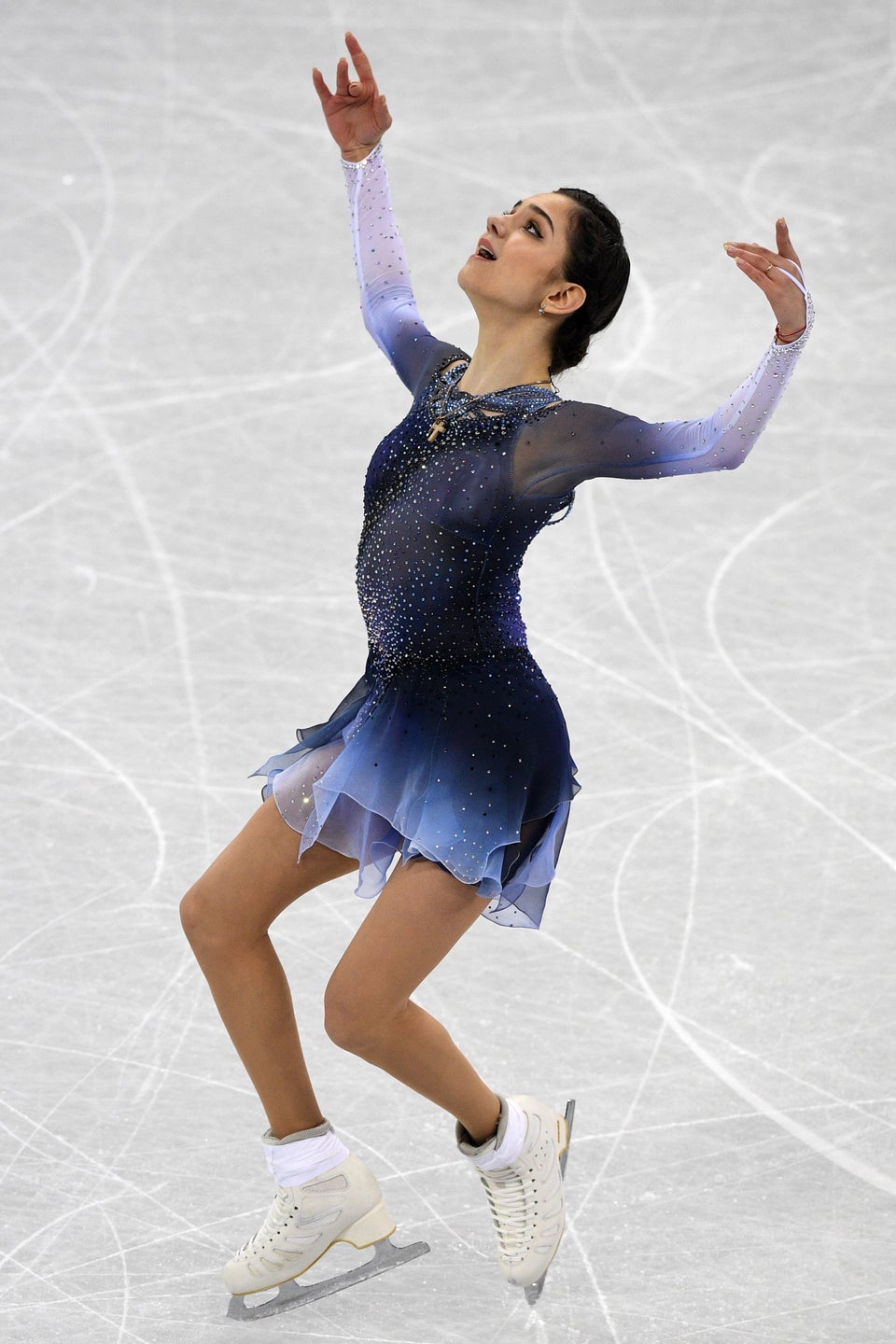 ROBERTO SCHMIDT via Getty Images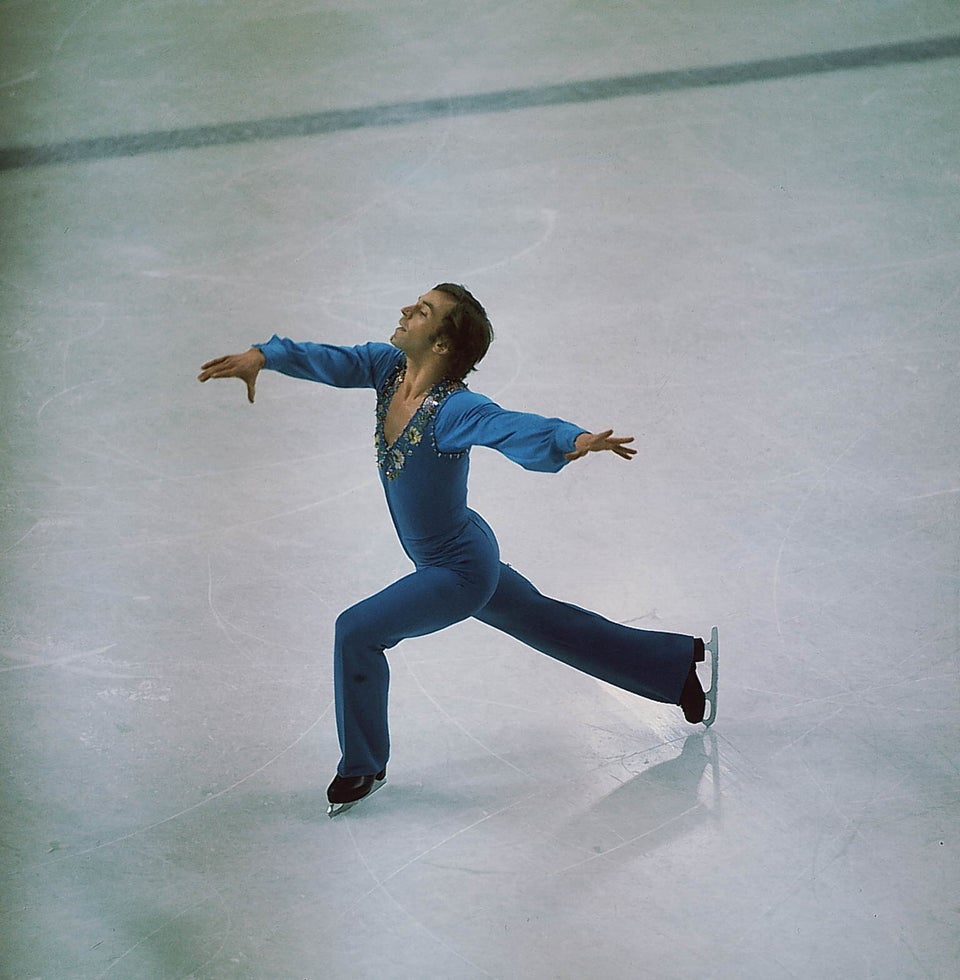 Men's Olympic Figure Skating Costumes Through The Years