Score one for the resistance.
"This is a victory for women," Julie Kashen, the policy director for Make It Work, a nonprofit advocacy campaign for economic security for working families. "He was a terrible candidate for women, from using sex to sell burgers to a history of talking about robots instead of people as employees."
Puzder's withdrawal came in the wake of renewed attention to decades-old domestic violence allegations leveled by his ex-wife. On Tuesday, Politico obtained a 27-year-old episode of "The Oprah Winfrey Show" in which Lisa Fierstein spoke out about the alleged abuse she suffered. She has since recanted her claims.
Kashen said the domestic violence allegations helped sealed Puzder's fate and also credited the many Carl's Jr. and Hardee's employees who came forward with stories of discrimination endured while working at those restaurants. Puzder is the chief executive of CKE Restaurants, the parent company of those fast-food chains.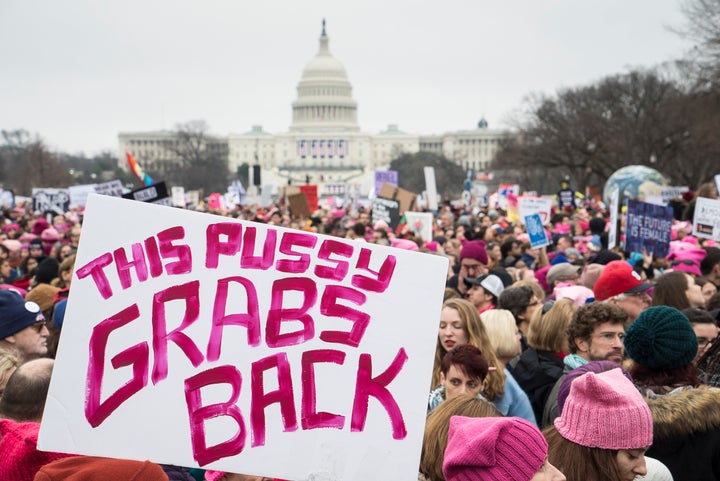 Women's groups have been relentless in voicing their opposition to Puzder's nomination.
"He will be bad for women, bad for workers, and bad for women who work," Ultraviolet, a national women's advocacy organization, said when Trump announced his pick for labor secretary. "Good riddance," the group said Wednesday in a statement.
"Andrew Puzder's withdrawal from consideration for labor secretary is a testament to the power and persistence of women and working people in this country," Debra Ness, president of National Partnership for Women & Families, said in a statement. "This is a major victory for America's workers spearheaded by a strong, broad-based coalition that will continue to scrutinize and challenge the administration's anti-woman and anti-worker agenda."
The accusations from women's groups helped bolster the outcry from labor advocates who were upset Puzder was being considered for a job that would involve protecting and defending the safety and rights of workers.
Overall, nearly 150 civil rights, women's rights, labor and faith organizations had called for Trump to withdraw Puzder's nomination.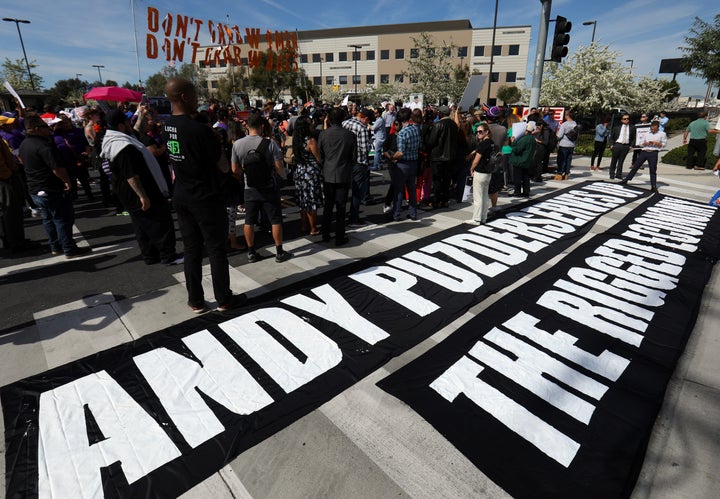 Puzder, 66, has been a vocal opponent of worker's rights, coming out against minimum wage increases and other benefits that would disproportionately benefit women, who make up a majority of low-paid hourly workers. He's been outspoken about the allure of automating fast-food and retail jobs.
"They [robots] never take a vacation, they never show up late, there's never a slip and fall, or an age, sex or race discrimination suit," he said recently.
And even before his fast-food career began, Puzder had a history of working against women's rights. As an attorney in Missouri, he authored a fetal personhood law that defined life as beginning at conception and was part of a broader strategy to overturn Roe v. Wade.
"I like our ads. I like beautiful women eating burgers in bikinis. I think it's very American," Puzder told Entrepreneur last year. "I used to hear, brands take on the personality of the CEO. And I rarely thought that was true, but I think this one, in this case, it kind of did take on my personality."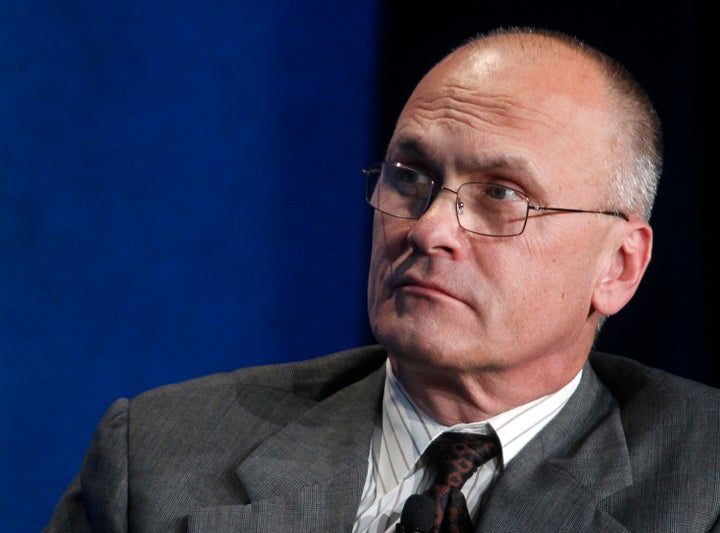 The sentiment behind these ads led to harassment and discrimination at Puzder's restaurants, according to women's groups.
"The corporate culture created by the ads has put his employees at risk, given the already high level of sexual harassment in the restaurant industry," the National Women's Law Center said in a statement released Wednesday morning.
Almost from the instant Puzder was nominated, organizations working to end domestic violence and sexual assault focused on allegations that he had physically abused his wife in the 1980s.
Fierstein alleged in court documents that Puzder assaulted and battered her on May 22, 1986, "striking her violently about the face, chest, back, shoulders and neck." That beating, she claimed, caused "severe and permanent injuries" ― a sentiment she repeated during an appearance on the "The Oprah Winfrey Show" a few years later.
In recent weeks, government watchdog group Campaign for Accountability has led the fight to unseal Puzder's divorce filings, arguing that the public deserves to know if they contain domestic violence allegations.
While a judge released some previously unseen documents, the full records remained sealed on Wednesday. Dan Stevens, the executive director of Campaign for Accountability, said he was gratified that Senate Republicans recognize that allegations of domestic violence should disqualify a person from serving at the highest level of government.
"[We] worked to make the labor secretary nominee's entire record available for public inspection to ensure the American people knew exactly who they who were getting with Mr. Puzder," he said in a statement. "It's clear that the more senators learned about Mr. Puzder, the less inclined they were to support him. All nominees should be subject to similar scrutiny."
Before You Go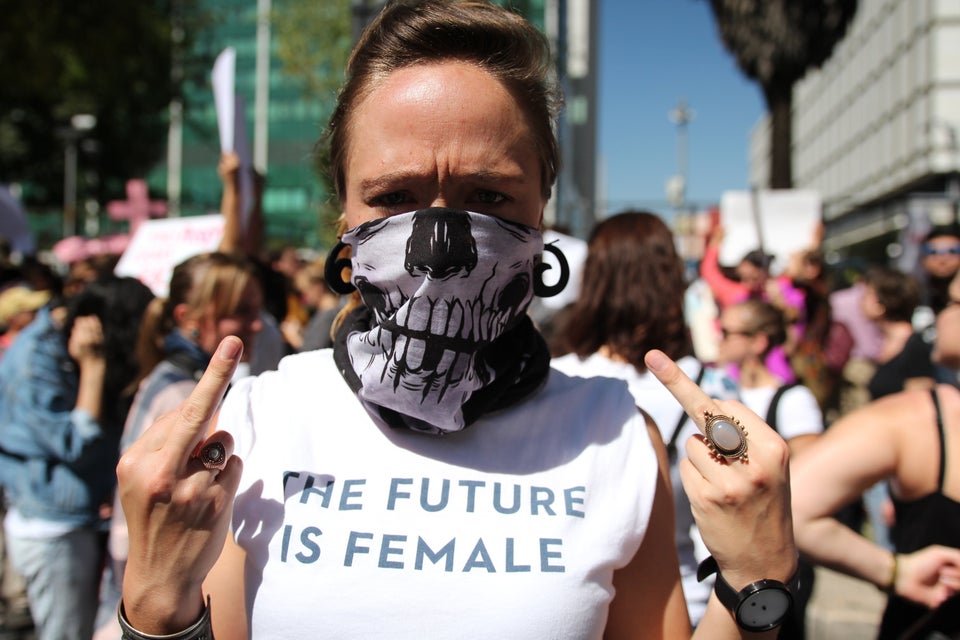 38 Stunning Photos From Women's Marches Around The World
Popular in the Community