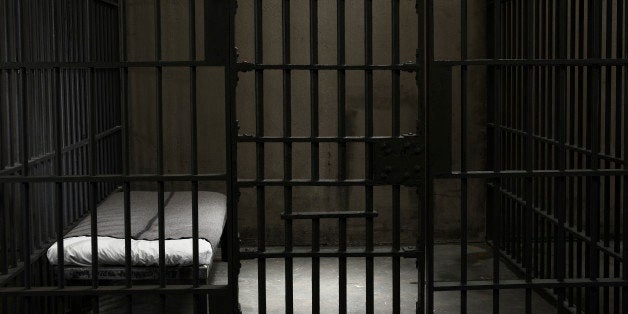 Tina lay bloated with end-stage liver disease, too sick to return to her jail cell. There was too much time on her sentence for drug possession to consider discharge home. As a prisoner, she was unlikely to be considered for a liver transplant. She had just turned 45 years old. In my work as a physician in a women's prison, I have taken care of far too many "Tinas" -- women whose decades of abuse, depression and substance abuse have culminated in slow terrible deaths in jail cells or hospital prison wards. How many opportunities have been missed to address their underlying social, medical and psychiatric instabilities, in ways that could have helped them to avoid incarceration completely?
While much public attention has focused on the flagrant human rights violations associated with incarceration in Eastern Europe, or the mass incarceration of black men nationally, there is a quieter but burgeoning epidemic of incarceration among U.S. women. The U.S. holds the dubious distinction of having the highest incarceration rate among developed nations worldwide. According to the International Centre for Prison Studies' World Female Imprisonment List, nearly one-third of the world's female inmates are in the U.S. In the past decade, the population of incarcerated men in the U.S. has increased 400 percent, while the population of incarcerated women has exploded 800 percent.
Women behind bars represent just the tip of the iceberg, though, since the majority of women who interface with the criminal justice system do so outside prison walls. By recent estimates, nearly one million women are currently under community supervision, which includes probation and parole. Since such "jail diversion programs" are designed to keep people in communities longer, it becomes ever more important to have a strong safety net of community-based resources in place to engage and retain this vulnerable population.
As entertainment, Orange Is The New Black has triggered a national conversation about women and incarceration. But it offers only a blurry reflection of reality, as depicted in Vocativ's recent documentary inside a minimum security women's prison. Critically overlooked by Orange is the New Black is the fact that women in the system, though often young, are burdened by a tremendous array of medical and psychiatric conditions. The very behaviors that can lead to jail time, including homelessness and ongoing substance use, are often the same ones associated with a slew of chronic medical issues, including HIV, Hepatitis C infection, substance use disorders, and depression.
Notably, incarcerated women are 15 times more likely to have HIV than women living in the community, and twice as likely to have HIV as incarcerated men. The absence of much-needed medical care presents a broad public health challenge, as women can continue to potentially (and often unknowingly) transmit sexually transmitted infections to their partners. In 1976, the Supreme Court ruled in Estelle v. Gamble that a prisoners' right to health care is protected under the Eighth Amendment. Justice Marshall, writing for the majority, established that "deliberate indifference" to prisoners' "serious medical needs" constitutes cruel and unusual punishment. The challenge here is that it can be difficult to demonstrate that chronic medical issues are "serious needs," legally defined as those requiring treatment that will result in favorable health outcomes during incarceration. For example, if a woman is diagnosed with newly-acquired HIV today and immediately started on HIV medications, it may take a decade to fully realize the benefit of treatment and successfully avert the mortality associated with advanced HIV disease. In my view, however, treatment of her HIV is critical to her individual health and public health, and therefore obligatory during incarceration.
Recently, the World Health Organization released a report, Prisons and Health, which states:
The specific needs of women are often not met by prison systems, which have been largely designed by and for men.
Indeed, structural barriers and stigma can prevent incarcerated women from engaging in care. But daunting as it may sound, gender-responsive healthcare for incarcerated women does not need to be costly nor time-consuming. We must recognize the ways in which violence, victimization, substance abuse, and mental illness can complicate care. This involves engaging different providers to work together as a team, all the while respecting the walls created by lifetimes of trauma.
The fact that women generally do well with HIV management while in prison offers a glimpse of hope. It is perhaps ironic that the criminal justice system can actually be a point of access for women who are otherwise hard to reach. But prison should be a healthcare provider of last resort; community-based interventions are a more humane and economical use of our resources. When I take care of the "Tinas" of the world, I don't just see the disgrace of illness, I see a culmination of missed opportunities, snowballing into an avoidable death.
Need help with substance abuse or mental health issues? In the U.S., call 800-662-HELP (4357) for the SAMHSA National Helpline.
Related
Popular in the Community