Between constantly changing guidelines and a range of varying opinions (even among docs themselves!), it can be tricky to keep track of the medical exams you really need -- and when you need them.
On the other hand, it's also possible to overdo it at the doctor's office. Earlier this year, research suggested docs may be ordering too many osteoporosis and ovarian cancer tests.
So how do you know when you should see a specialist? This infographic from Vitals packages all the must-know info into one handy list.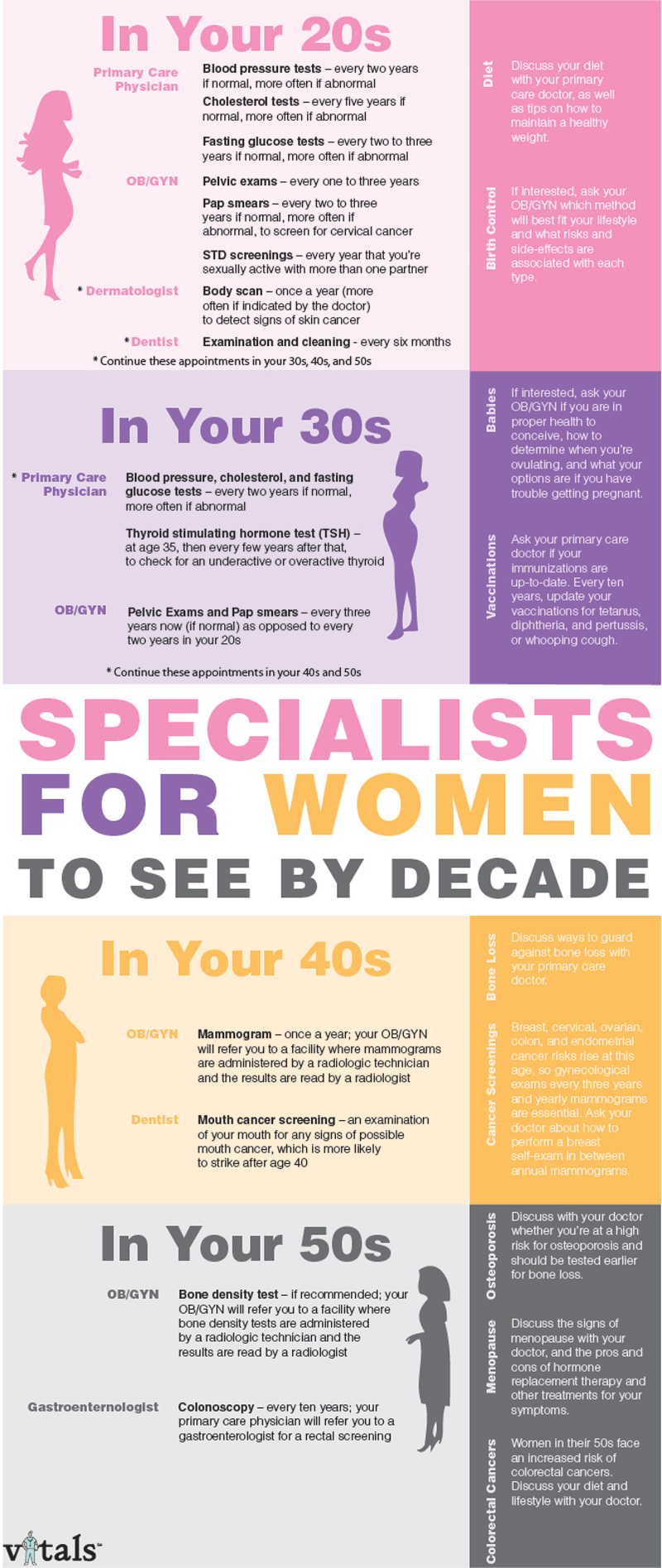 Related