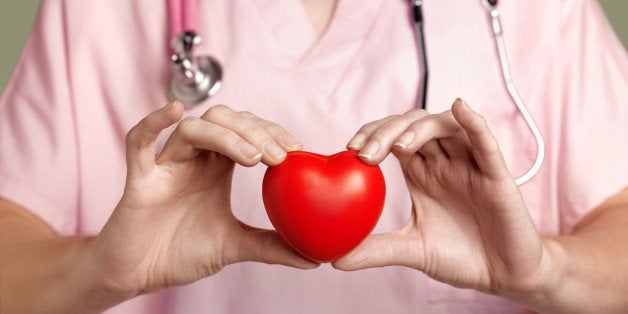 Since 1984, more women than men have died of heart disease each year. While women tend to have heart attacks later in life, there are women who experience them in their twenties and thirties. These women are often healthy, in good physical shape, and have no symptoms. Despite this large number of women affected by cardiovascular disease, women and minorities are underrepresented in cardiovascular clinical trials. Only one-third of cardiovascular clinical trials report sex-specific results, making it ever more difficult for researchers and clinicians to know how a particular drug or device will affect women. [1]
We don't know the best strategies to assess, modify, and recognize a woman's risk, or what role a woman's reproductive history plays in the development of heart disease. We don't know the risk factors for cardiovascular disorders associated with pregnancy or how to best treat those disorders. We know that diabetes, obesity, and high blood pressure are predictors of cardiovascular disease, but what role do psychosocial and autoimmune disorders play? Do we need sex-specific predictive tests and tools for early detection, or do current ones need to be refined? [1] These are only a few examples of what researchers and cardiologists don't understand regarding the disparities in cardiovascular disease between women and men.
More sex-specific research is essential -- as are policies that increase access to affordable, high-quality care for women's heart health. In 2012, Congress passed the HEART for Women Act, which requires the Department of Health and Human Services to submit a report on women with heart disease as well as investigate compliance with the Food and Drug Administration's sex, age and race requirements for clinical studies. However, there is still work to be done. Training programs must be improved to better educate clinicians on the sex-specific symptoms of heart disease and utilize evidence-based guidelines when treating women.
For 25 years, the Society for Women's Health Research (SWHR) has been focused on educating women about heart disease, as we continue to fund research through our Interdisciplinary Network on Cardiovascular Disease on sex and gender differences, enabling cardiologists to properly treat women.
Click here to learn more about SWHR's work on cardiovascular disease.
References:
1. 2011 10Q Report: Advancing Women's Heart Health through Improved Research, Diagnosis, And Treatment
Related