Every year during March, Americans (and Australians and Brits) recognize Women's History Month. We talk about the suffragettes and all of the "hidden figures" who never got proper credit for their work. We might even post an image on Instagram that says, Well-behaved women rarely make history. We nod to the women who have come before us, learn a few more nuggets that might come in handy during trivia night, and then we move on.
The lessons of the month, while always interesting, often feel detached from the lives we are living in the present. But in 2017, we can't afford to be blind to the past ― or sleepwalk forward in submission to the future. We live in a country that feels deeply divided ― by geography, race, class, religion, media diet and political worldview. We are watching as hate crimes rise against Jewish, Muslim and Asian Americans. We have a president who believes he has the right to grab women by the pussy without their consent, and a vice president who believes Roe v. Wade should be "sent to the ash heap of history."
There is work to be done. And what better way to start the job of doing that work than to learn from the women who have done it before?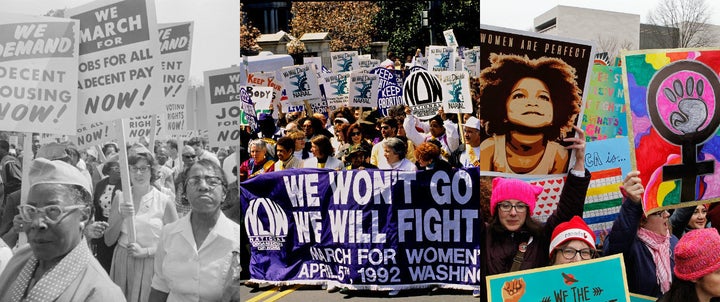 We must look back at the history of this country and we must learn from it. We also need to begin viewing ourselves as history (or rather, herstory)-makers. From the rallies we attend, to the movies we watch, to the votes we cast, to the tweets we post, to the industries we shape, #WeMakeHerstory each and every day. Women ― nasty, persisting women ― are making herstory right here, right now.
And that herstory is not just the story of white, straight, cisgender, wealthy women. It's the story of working-class women, black women, Latinx women, Asian women, queer women, trans women, women of faith, undocumented women, refugee women, immigrant women, women on the coasts and those in the middle of the country. It's the lived experiences of all groups of women ― and their multitude of intersections ― that truly make America the great nation it is, and the even greater nation it could be.
This month HuffPost Women will publish pieces that both look at the contributions of women who made the world we currently live in possible, and honor the women who are creating change today.
As Angelica Schuyler declares in "Hamilton": Include women in the sequel. We are currently living the sequel, so remember to include yourself in it.
Related
Before You Go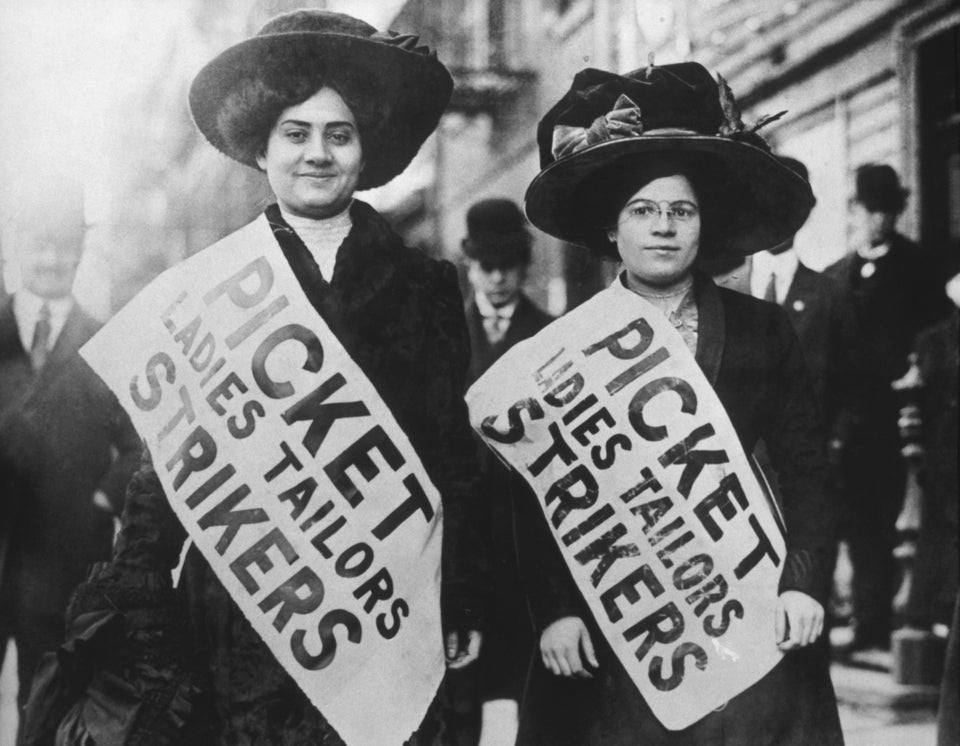 Women Protesting Throughout American History