The recognition of women's contributions should not be relegated to the single month of March as the gender gap still exists, but we can reflect on ways to expand women's rights around the globe by celebrating (and studying) the work of today's female trailblazers.
Supreme Court Justice Ruth Bader Ginsburg ("Notorious R.B.G.") has attained a cult following for her role as a gender equality enthusiast. She has argued for access to school, the right to choose and the right to fight pay discrimination. The 81-year-old, who served on both the Harvard and Columbia law reviews has advocated for women to pursue scholarly interests and rise to the top in their respective fields.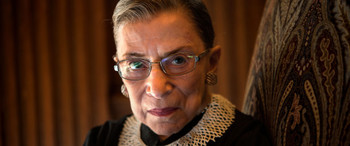 To discount the achievements of the co-founder of the Women's Rights Project at the ACLU would be savagely irresponsible. Throughout Justice Ginsburg's remarkable career she has been a voice for the advancement of women. In 1996, she wrote the court's landmark decision in United States v. Virginia, which held that the state-supported Virginia Military Institute's exclusion of women was unconstitutional. "If I had any talent in the world, any talent that God could give me, I would be a great diva," Justice Ginsburg declared.
Fortunately the leader of the court's minority liberal bloc has pushed back on the silly suggestion that she should retire soon, saying she has no plans to step down. "All I can say is that I am still here and likely to remain for a while," the justice disclosed.
Another legal eagle -- this one fictitious -- dared to expose the truth about women's tortured relationship with beauty. Two-time Oscar nominee Viola Davis on Jan. 25 took home a Screen Actors Guild Award for Outstanding Performance by a Female Actor in a Drama Series for her role as a determined law professor in How To Get Away With Murder.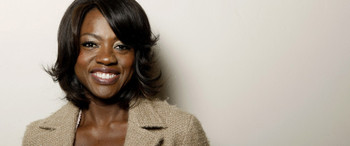 In a similar vein, fashion designer Diane von Furstenberg ("DVF") is one chic charitable female. The fearless fashion phenom is part of Vital Voices, a network that supports female community and business leaders around the world, both politically and financially. The president of the Council of Fashion Designers of America (CFDA) has urged designers and industry insiders to keep both health and diversity in mind. "As we approach New York Fashion Week, let's remember that beauty is health and health is beauty," wrote DVF and the CFDA's CEO, Steven Kolb.
DVF, the daughter of a Holocaust survivor, elects to look to the future even if looking back is as effortless as taking her signature DVF wrap dress from day to night. For instance, in 2014 the Belgian-born Diane von Furstenberg ventured into the highly popular world of reality TV with a competition show, House of DVF. The program chronicled the selection of the first-ever Global Brand Ambassador for Diane von Furstenberg's fashion line.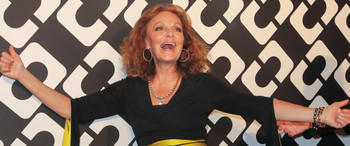 Unlike its predecessors, House of DVF did not highlight the unsavory part of reality TV. Instead, the show illustrated how the author of The Woman I Wanted to Be connects with and mentors the younger generation of future female leaders. In one episode, the iconic designer imparted the following wisdom: "As I get more confident and less insecure, I realize that you have to stand for who you are."
Feminism should be a fashionable word that conjures up visions of women's empowerment, equal rights and equal pay. Let us follow in the footsteps of those pioneers above (and many others) to make that vision a reality. "How important it is for us to recognize and celebrate our heroes and she-roes!" proclaimed author and civil rights activist Dr. Maya Angelou.
Calling all HuffPost superfans!
Sign up for membership to become a founding member and help shape HuffPost's next chapter