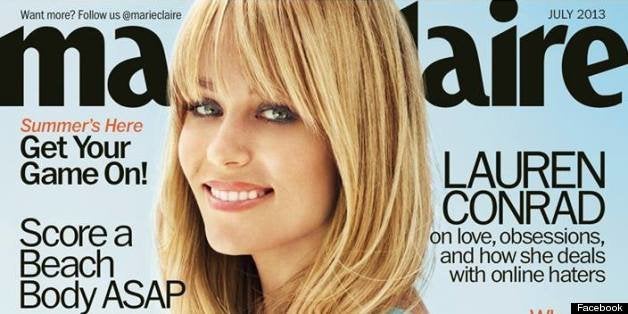 Last week, Port Magazine (a publication that most people probably hadn't heard of before this all happened) published its summer issue. The cover featured six white dude magazine editors under the headline "A New Golden Age." When Gawker asked Port's editor-in-chief, Dan Crowe, about the lack of racial and gender diversity, Crowe said that Anna Wintour had declined to participate in the shoot, and that "it is a shame there isn't, for example, a gay person or a black woman editor in there, but unfortunately these are not the people editing these magazines." According to Grose, "This reveals another pernicious assumption: that what women's magazines publish is not as influential or important as what men's and general interest magazines publish."
Of course, women's magazines have long traded in some content that is not serious, or meant to be -- and been rewarded financially for doing so. There's a reason that Cosmopolitan with its racy cover lines like "Hot Summer Sex Tricks" and "Flatten Your Belly" has one of the highest circulations of any magazine in the world. However, to discount the deeply-researched, skillfully-written features often published in women-focused publications is to do female writers, reporters, editors and both male and female readers a huge disservice.
We started wondering if we would even be able to distinguish between the lede of a women's mag feature and the lede of a feature written about sex, health or politics in a publication considered more "serious." Not really. Honestly, the only difference between a lot of these pieces seems to be which glossy pages they were printed between.
QUIZ: Women's Magazine Or "Serious" Magazine?
PHOTO GALLERY
Women's Magazine or "Serious" Magazine Feature?
REAL LIFE. REAL NEWS. REAL VOICES.
Help us tell more of the stories that matter from voices that too often remain unheard.